Tiger Woods' Former Coach Predicts He Will Win 2020 PGA Championship After Seeing One Swing
Tiger Woods isn't used to being overlooked in majors, but that's exactly where he finds himself heading into the 2020 PGA Championship. Woods went off as high as 30/1 odds to win the title at TPC Harding Park, which is one of his highest prices in years. He hasn't played much in the last year, but Woods' old coach, Hank Haney, needed to see just one swing to predict a 16th major championship for the living legend.
Hank Haney served as Tiger Woods' swing coach for seven years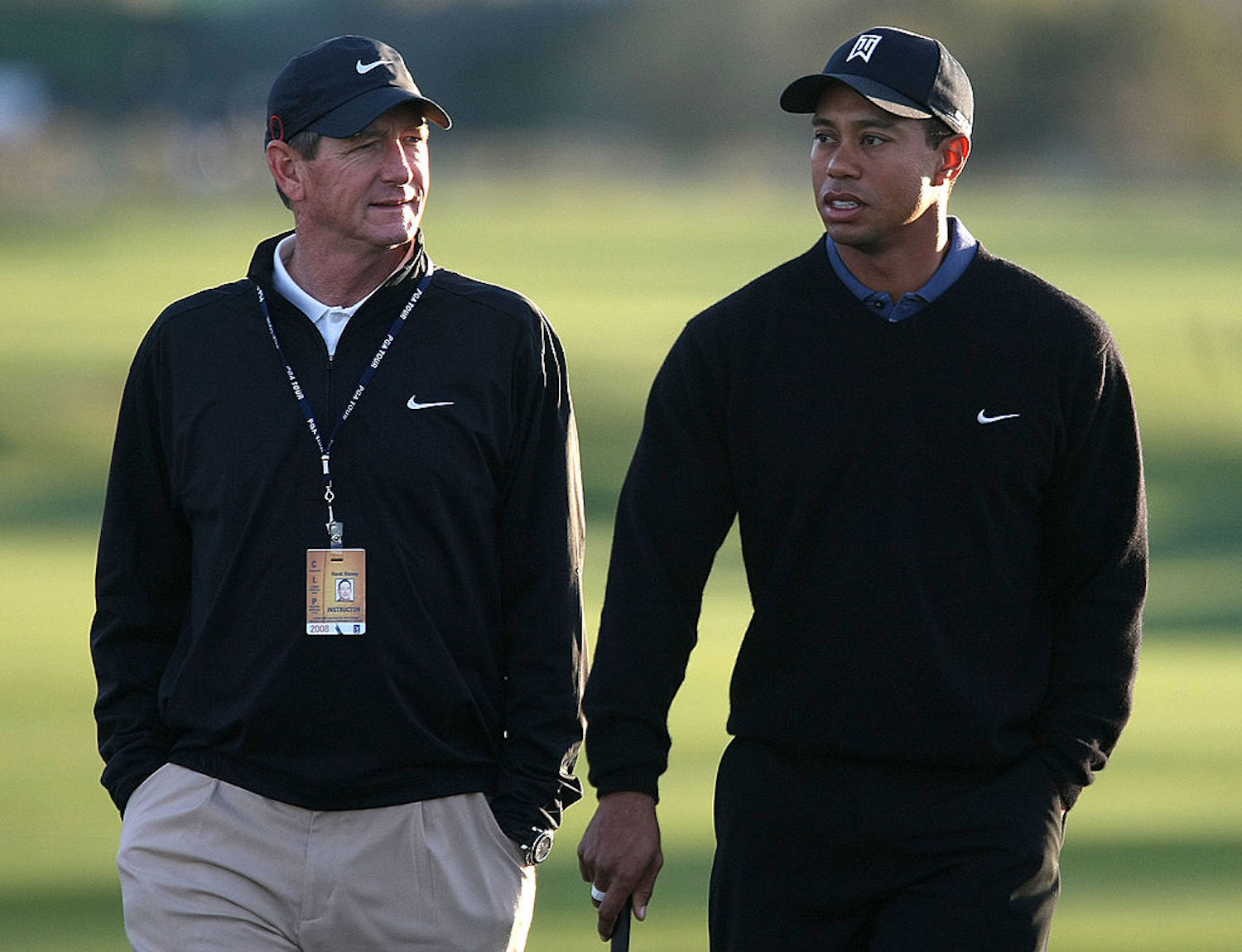 Tiger Woods was as dominant an athlete in the 2000s as anyone in the world. A big reason for that was his swing coach and legendary instructor, Hank Haney.
Haney served as Woods' coach from 2004-2010. During that span, Woods won six of his 15 career major championships. The two were very close while they worked together, and Woods credits a ton of his success to Haney's teachings.
Haney has since moved on to become a regular on the Golf Channel and write a book called How to Play Better Golf Today – Lessons of a Lifetime. He's a great resource for amateur golfers, and he knows a good swing when he sees one.
Haney predicts Woods will win the PGA Championship after watching one swing
Haney didn't need much evidence to pick Tiger Woods as the 2020 PGA Championship winner. After seeing one swing from Woods at TPC Harding Park, Haney was sold.
"I don't know what he's working on. Of course, who knows what he's working on," Haney said on The Hank Haney Podcast. "But I would say just this: His swing looks – I mean, when I looked at his swing, I just saw one swing on Twitter, and I thought that is exactly like I would try to get him to swing."  
Haney was so impressed that he made a bold prediction based on Woods' one swing alone.
"Now that was one swing, he could get off, but it looked right on," Haney said. "I mean, right on. I mean, as good as I've seen him in a long, long time. I'm going with Tiger. I actually think Tiger is going to win." 
Tiger Woods sits at as high as 30/1 odds to win the PGA Championship
Normally, Tiger Woods would be right at the top of the odds board heading into a major championship. After all, he has the most active wins and majors on the PGA Tour, and he still has the ability to win at age 44.
This week, though, Las Vegas oddsmakers aren't as confident in Woods. After playing just one tournament since February, Woods is as high as a 30/1 longshot to win the PGA Championship.
If you're as confident as Woods' former coach, you could win $3,000 on a $100 bet on Woods to win the title.