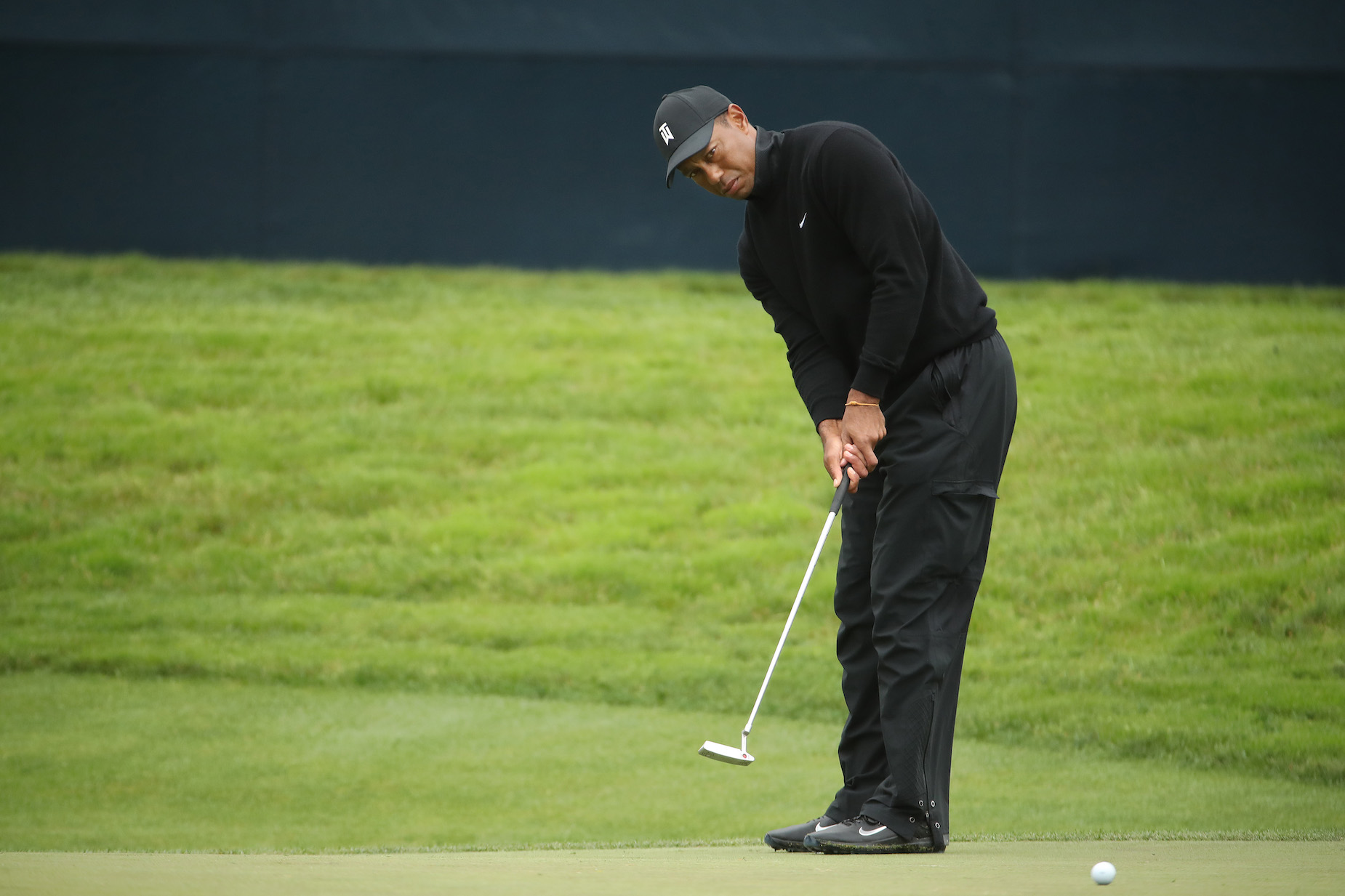 Tiger Woods Will Be Hoping that a Simple Change Leads to a $1.98 Million Payday at the PGA Championship
Heading into the 2020 PGA Championship, Tiger Woods seems to be making a simple change, hoping it leads to a $1.98 million payday.
While virtually any sport can be referred to as a game of inches, that phrase is especially relevant in golf. During his time on the course, Tiger Woods has had plenty of experience with that painful reality; no matter how talented you are, a single putt can derail an entire round. With that in mind, the 15-time Major winner has made a simple change ahead of the PGA Championship.
Heading into the tournament, Tiger has been considering changing putters. While that may not seem like a major change to your average recreational golfer, Woods will be hoping it pays off with a $1.98 million reward.
The rise and fall of Tiger Woods
During his prime, Tiger Woods looked like an unstoppable force, capable of winning any tournament without breaking a sweat. In recent years, though, the golfer has looked much more human.
From the first time he picked up a club, Woods seemed like a natural golfer. He appeared on several TV shows, showing off his prodigious talent; by age 13, he was holding his own against John Daly. Tiger went on to win a United States Junior Amateur title and eventually headed to Stanford to try his hand at the collegiate golf scene.
Woods, of course, dominated the NCAA ranks and turned pro in 1996. He won that year's Rookie of the Year crown before claiming victory at The Masters the following spring. From there, the rest is history; Tiger would win seemingly every event he entered, becoming a global superstar.
As the old cliche says, though, the bigger they are, the harder they fall. Woods took a year away from golf after his extra-marital affairs came to light; since then, he's struggled with a series of injuries, which have made him look more human than ever. While the 2019 Masters reminded us of the Tiger of old, he's nowhere near the golfer that he once was.
Changing putters ahead of the PGA Championship
While long drives may look impressive, any winning round of golf is built around a strong putting performance. With that reality in mind, Tiger Woods may be making a change ahead of the PGA Championship.
As reported by Bob Harig of ESPN, Tiger has trying out a "different version of the Scotty Cameron Newport II" that he used during the prime of his career. This edition, it seems, "allows him to change the weighting" and is a bit longer.
While that may sound well and good, what will it actually mean during the round? Thankfully, Steve Stricker provided some insight.
"It's basically the same putter with a bit more flexibility. He's able to change the weights around a little bit, but the length is the difference," Stricker, who played nine holes with Woods on Wednesday, explained. "He's got a little more length on there, and that's just so he can practice a little bit more without back pain. That's what excites him the most is that he was able to put in a lot of time with this putter, and watching him putt, it looked exactly the same to me. He rolled the ball great."
Tiger Woods will be hoping that switch leads to a $1.98 million payday at the PGA Championship
If you've spent any time on the golf course, you've probably heard that you drive for show and putt for dough. At the PGA Championship, Tiger Woods will be hoping that cliche rings true.
As laid out by Zac Al-Khateeb of the Sporting News, the winner of this year's PGA Championship should take home about $1.98 million. While we don't have an official number, the tournament's total purse hasn't changed, and the PGA Tour's preliminary 2019 payouts pegged last year's 1st place prize at $1.98 million.
Based on his recent form, Tiger Woods probably won't be taking home the big check; we'll have to wait and see if he even makes the cut, let alone chases the crown. In the past, though, he's had plenty of success with a Cameron putter. Maybe using a modern version of the old classic will help him take a step back toward the Tiger of old.