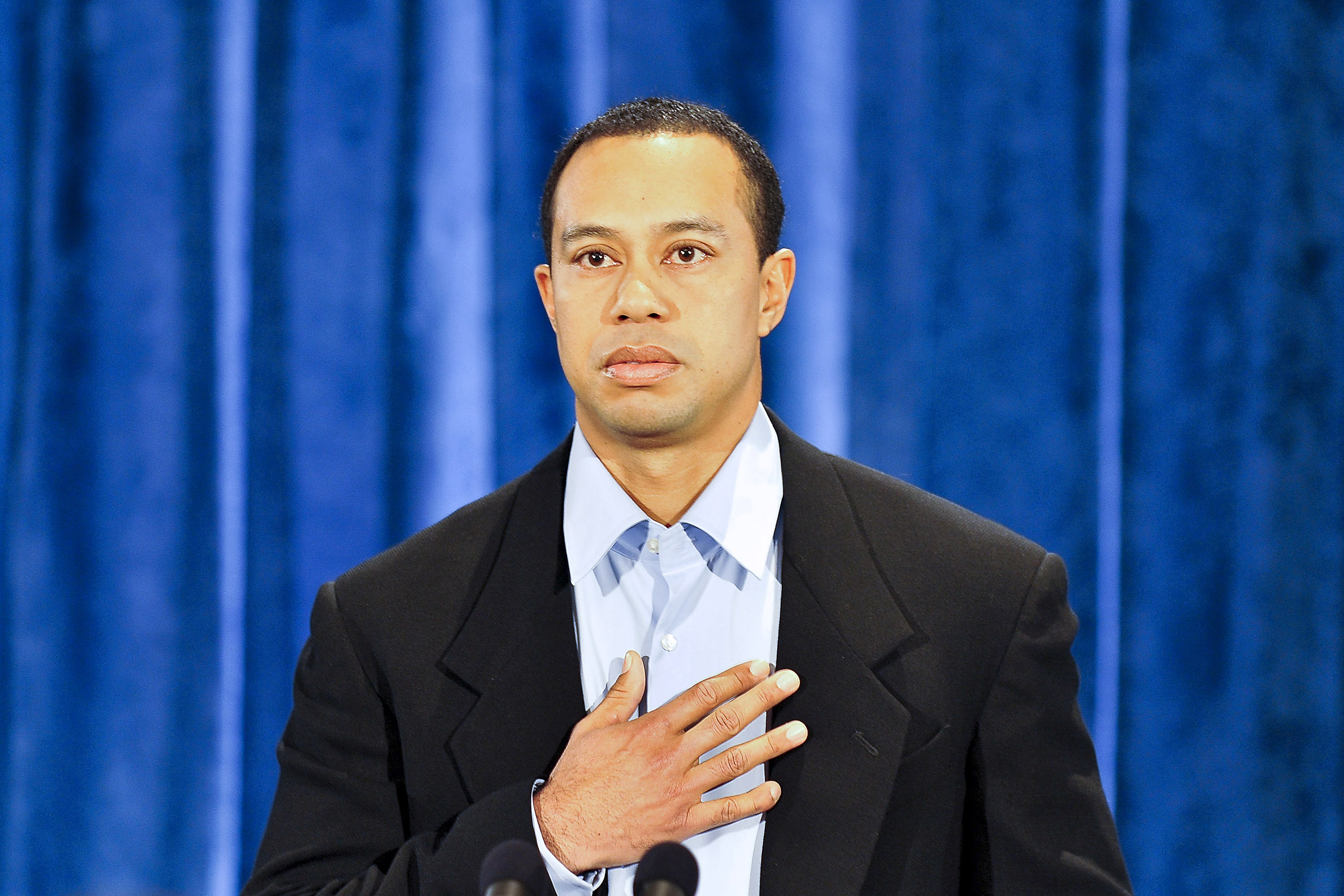 HBO's New Tiger Woods Documentary Should Be Called 'Tiger Erotic'
A new documentary on Tiger Woods will air on HBO in December and include revealing interviews with former caddie Steve Williams and his alleged mistress, Rachel Uchitel.
Michael Jordan is considered by many to be the GOAT in basketball. He got his own documentary series. Next up on the tee is the one many consider to be the GOAT in golf, Tiger Woods. The 15-time major championship winner will be the subject of a two-part documentary series on HBO scheduled for release in December that will include never-before-seen footage and revealing interviews with those who knew him best, including former caddie Steve Williams and Rachel Uchitel, his alleged former mistress.
Tiger Woods and his first girlfriend
One of the numerous interesting interviews to be featured in the upcoming Tiger Woods documentary will be with the golfer's first love, Dina Parr. The two first met in high school when Parr was 17 and a year older than Woods. 
In 2009, when the superstar golfer first made headlines for his affairs, numerous media outlets flocked to Parr for her insight on a younger Woods. Parr described their relationship to the New York Post, including how the pair talked of marriage after dating a couple of years. She also said detailed how Woods showed a jealous streak when he went off to college.
After three years, Woods ended the relationship via letter because his parents thought she was "too much of a distraction." Parr, who is married with three kids, said she's always reminded how that could have been her with Woods. "Thank God, it's not. A family is not happy because of money. A family is happy because of love and respect," she said. "I know my husband loves me and would never hurt me, and that is more important than all the money in the world."
Woods and his relationship with caddie Steve Williams
During Tiger Woods' prime when he earned numerous major championships, Steve Williams carried his bag each step of the way to victory. Williams was known as an ardent protector of Woods, especially against overbearing fans.
At one tournament, Williams reportedly wrangled a $7,000 camera from a fan who snapped a picture in the middle of Woods' backswing and threw it into a nearby pond. During their 13-year partnership, which included 13 major titles, their relationship encountered its share of shanks. 
In 2015, Williams penned his autobiography — Out of the Rough — and he offered details about how his boss' contemptuous behavior bothered him. "One thing that really pissed me off was how he would flippantly toss a club in the general direction of the bag, expecting me to go over and pick it up. I felt uneasy about bending down to pick up his discarded club, it was like I was his slave," Williams wrote. "The other thing that disgusted me was his habit of spitting at the hole if he missed a putt." 
Tiger Woods, his many affairs, and the first domino to fall
The bombshell for the Tiger Woods documentary will be the interview with Rachel Uchitel. Uchitel was the woman at the center of the sex scandal that forever changed the golfer's life both on and off the course. This will be the first time Uchitel has ever publicly spoken about her relationship with Woods.
In 2009, there was a reported agreement where Woods paid Uchitel a large settlement not to talk. Uchitel breaks that silence for the first time in the HBO documentary, which is resourced off Jeff Benedict and Armen Keteyian's best-selling book Tiger Woods. Her interview should be compelling, considering it was the discovery of Uchitel's relationship that was the first domino to fall, which then generated a reaction that sent the golfer's personal and professional life spiraling out of control.
Uchitel's account of events, coupled with the numerous other interviews, including Sir Nick Faldo, should provide for an interesting fly-on-the-wall perspective into the rise, fall, and rise again of one of the world's most famous athletes. And just like in Michael Jordan's "The Last Dance," it will allow sports fans to see that these athletes might have a one-of-a-kind talent, but they are still human and full of flaws.