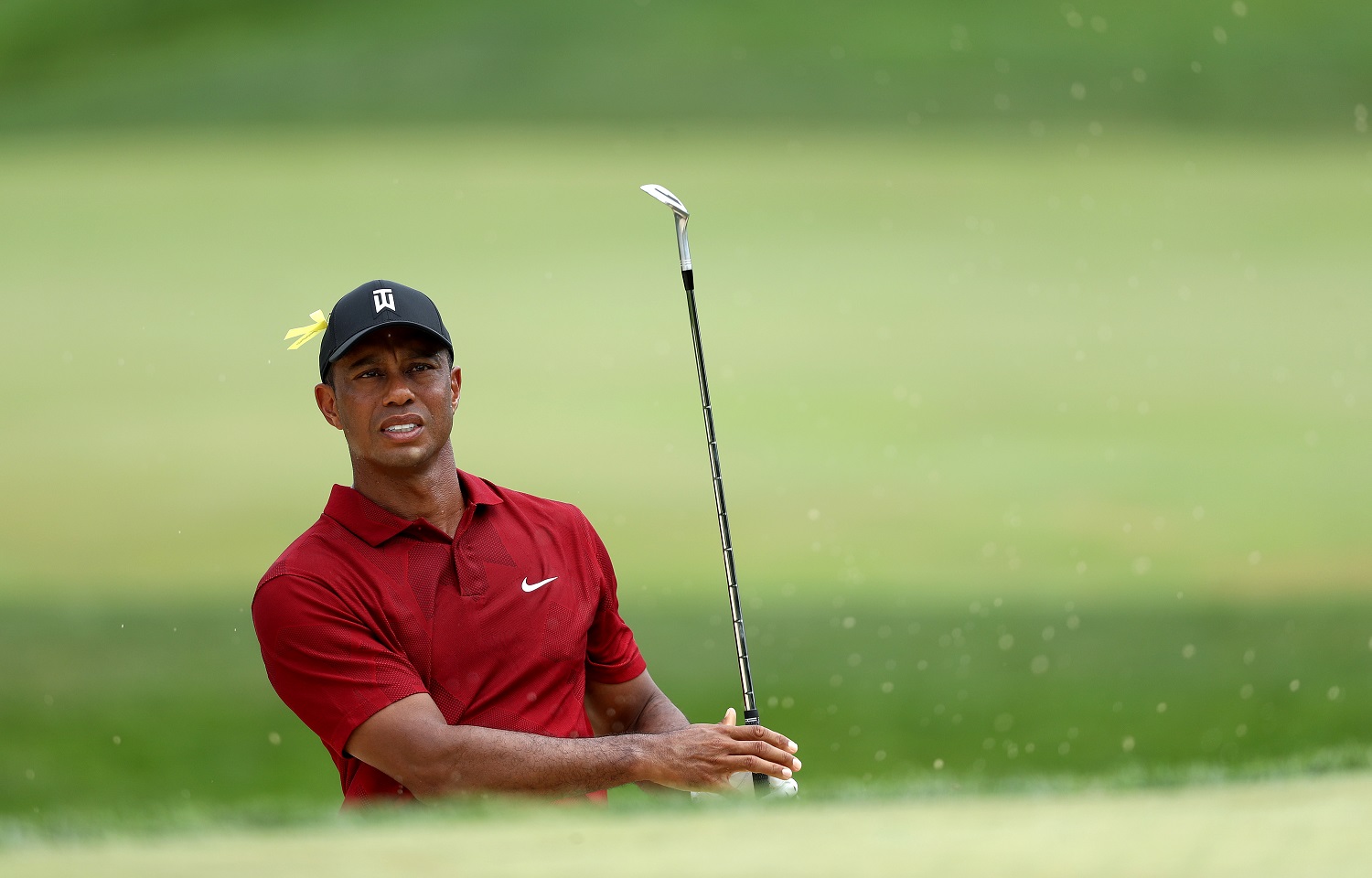 Tiger Woods Struggles to Finish the Memorial, When Will He Play Next?
Tiger Woods has completed his final round at the Memorial, shooting a 76 on Sunday. So what's next for the 82-time PGA Tour winner?
With a 76 on Sunday in the final round of the Memorial, Tiger Woods wrapped up his first PGA Tour start in five months. There were flashes of brilliance here and there but, overall, the week was a bit of a struggle for the 15-time major champion. Back issues were again part of his story this week at Muirfield Village but the golf course itself was part of the narrative as well. Jack Nicklaus' famed track played very fast and very difficult, causing a lot of problems for players not named Jon Rahm, well at least not until his last nine anyway.
So with his first official tournament since February out of the way, where will Tiger Woods tee it up next?
Tiger Woods played well in Round 1 but back issues nearly caused him to miss the cut at the Memorial
Playing alongside Rory McIlroy and Brooks Koepka, Tiger Woods got off to a solid start at the Memorial, his first tournament since finishing last at the Genesis Invitational at Riviera Country Club in February. On his very first hole of the week, he striped a 327-yard drive down the fairway, hit his approach to within 10 feet, and rolled in the birdie putt. He added another birdie at the third to get to 2-under but didn't make many long putts the rest of the way and shot 1-over for the final 15 holes to finish with a 71, certainly respectable in tough conditions at Muirfield.
Unfortunately, Tiger couldn't capitalize on his first round as his back tightened up as he was warming up for his second round on Friday. He was clearly in pain all day as there were plenty of instances where he was wincing or limping or pressing his hands against his lower back. And his score certainly reflected that pain. Woods struggled to a 4-over round of 76, leaving him at 3-over for the week. The projected cut line was at 2-over for quite a while but as players stumbled in the afternoon, that number moved to 3-over and Tiger snuck into the weekend.
After four back surgeries, Tiger Woods, now 44 years old, knows that he's going to have to deal with that tightness more and more and says he never knows exactly when it's going to flare up, as he explained following his second round (h/t New York Times).
"It's going to happen more times than not.

"It was a bit of a struggle. I'm a lot older now, so things change, they evolve. You try to suck it up as best you can and get through it."

Tiger Woods
Following his last-place finish at the Genesis in February, Tiger missed a number of tournaments in which he would normally play due to lingering back issues so it's certainly something to keep an eye on the rest of the season.
The weekend was full of ups and downs
Tiger Woods looked much better in his third round on Saturday. The pain didn't seem to be there and his swing reflected that. He was moving on the ball much better than he had on Friday and it resulted in another round of 71. He hit 10 of 14 fairways and hit some solid iron shots but again couldn't convert many birdie putts. But there were certainly plenty of positives to take from the day.
Unfortunately, those positives didn't follow him into Sunday's final round. On a very tough scoring day, Tiger Woods found himself in trouble often at Muirfield. Had it none been for a couple of birdies in his final few holes, he would have carded his worst round of the week. Following an hour-long weather delay, he finished his day with a bogey to finish with another 76. At 6-over for the week, Tiger was tied for 42nd when his round ended.
Where will Tiger Woods play next?
As per usual, Tiger Woods didn't offer up much information on when he'd play next in his post-round interview but, assuming the back doesn't again become a major issue, we at least know we'll see him again "soon" as he put it to Amanda Balionis.
It's a guarantee that he won't be at the 3M Open in Minneapolis later this week as the deadline to enter there has come and gone. But it will be very interesting to see what he does after that. The season's first major, the PGA Championship, begins on August 6 at Harding Park in San Francisco, and we know we'll see him there.
But the week before is the next World Golf Championships event in Memphis at TPC Southwind. WGC tournaments always bring strong fields and one would think that Woods would want to get in one more start before going after major No. 16. But that also puts him in the position of playing back-to-back weeks, which his body may not allow him to do.
So as it's gone for some time with Tiger Woods, the golf world will sit and wait.