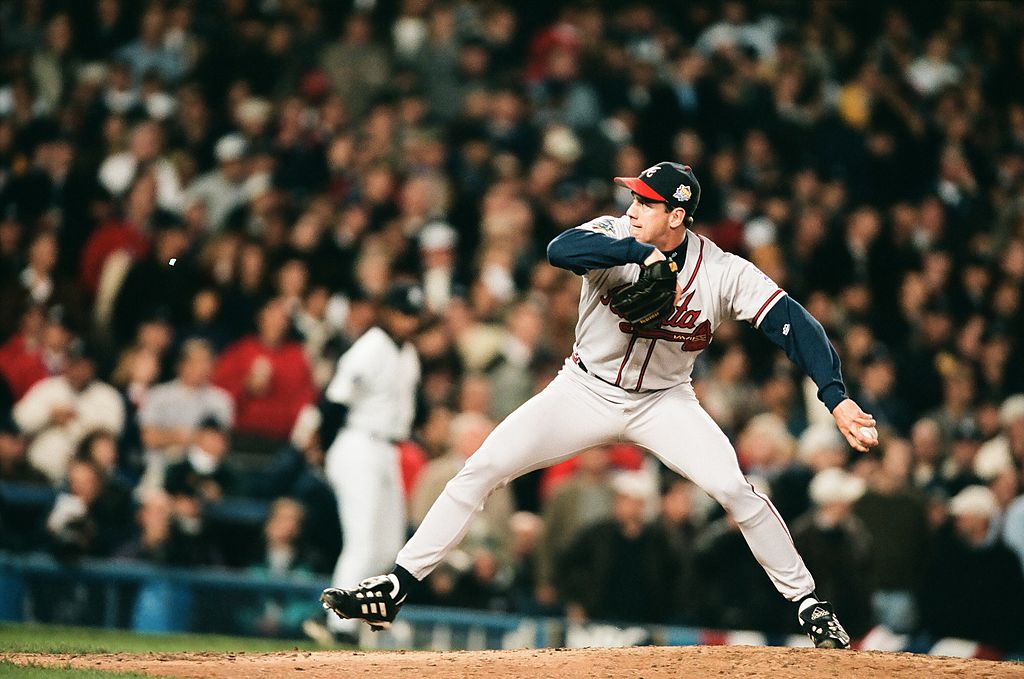 What Happened to Controversial MLB Pitcher John Rocker?
A look back at the career and controversial comments of former MLB pitcher John Rocker and what he did after leaving baseball.
At his best, former MLB reliever John Rocker was one of the best closers in baseball. He was certainly passionate about the game and oozed intensity. He was a hard-throwing lefty that once helped the Atlanta Braves reach the World Series.
But at his worst, John Rocker was brash, a cocky and arrogant player whose mouth got him in trouble more than once and derailed what could have been a solid big-league career.
This is the story of John Rocker.
John Rocker debuted for the Atlanta Braves in 1998
John Rocker was a star at First Presbyterian Day School in Macon, Georgia as a teenager. He threw three no-hitters in high school and was set to attend the University of Georgia before being drafted by the Atlanta Braves in the 18th round of the 1993 MLB draft. He chose the pros over college and bounced around the minors from 1994-1997, finally debuting for the Braves in 1998. Rocker appeared in 47 games out of the bullpen that season and showed promise, posting a 2.13 ERA with 42 strikeouts in 38 innings.
In 1999, Rocker eventually became the full-time closer for Atlanta, posting 38 saves, the fourth-highest total in the National League. In 74 appearances in '99, he had a 2.49 ERA with 104 strikeouts in just 72.1 innings. He was impressive and even picked up a win in the NLDS over the Astros. In the NLCS versus the New York Mets, Rocker was excellent.
In six appearances and 6.2 innings, he didn't give up a single run and picked up two saves as the Braves moved on to the World Series against the New York Yankees. While the Braves were swept in four games, Rocker again pitched well, appearing twice and never giving up a run. He had established himself as one of the game's great relievers but soon after the World Series concluded, Rocker's life would change forever.
The controversial interview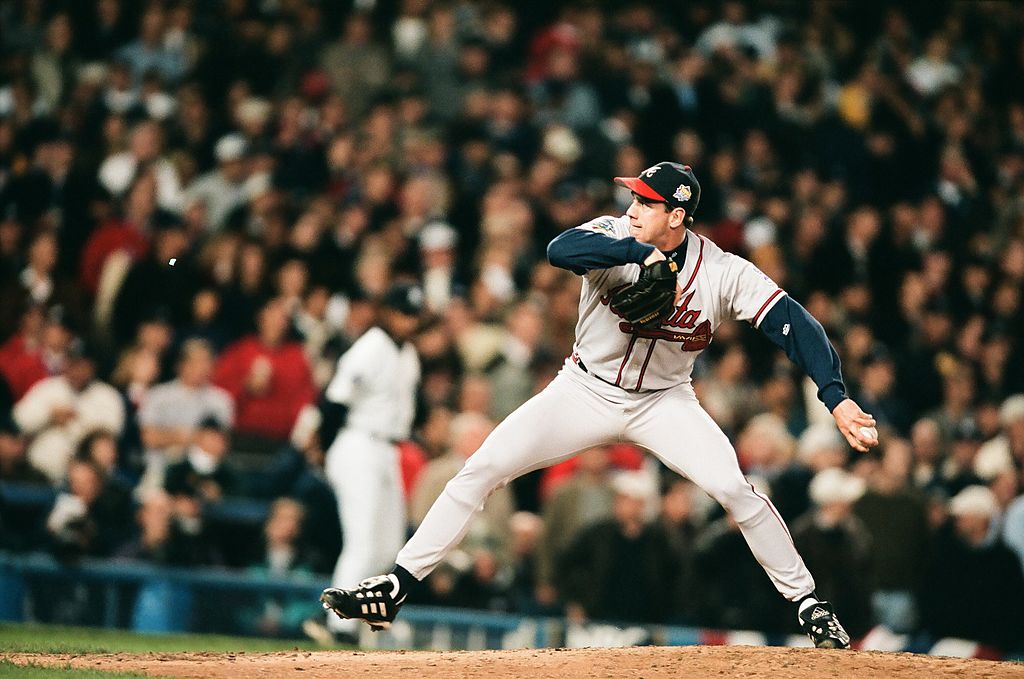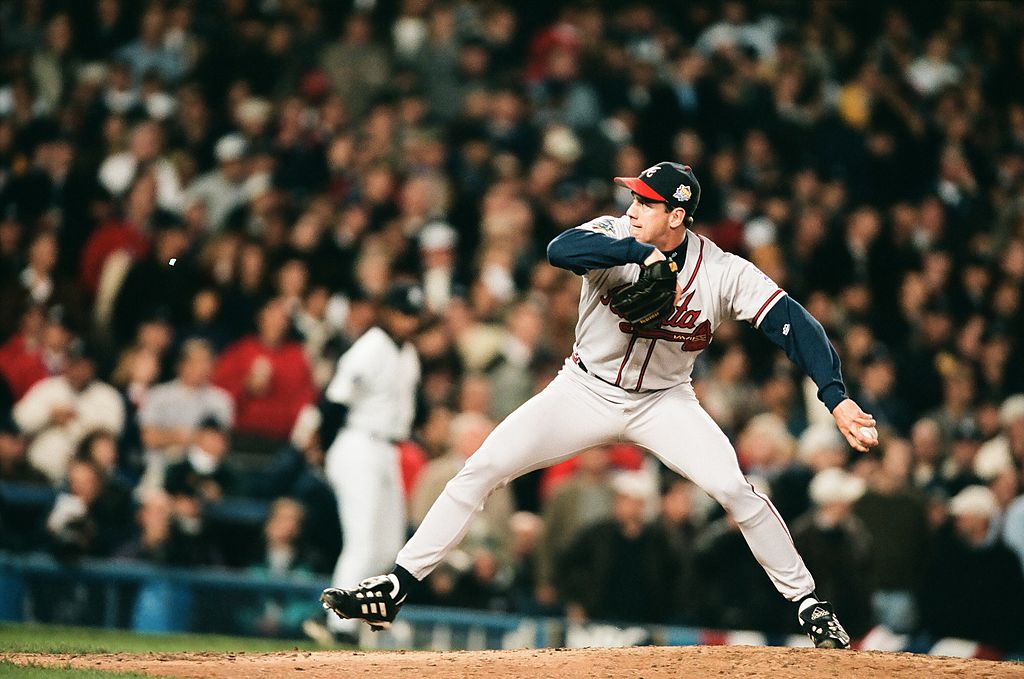 John Rocker was an intense pitcher and it certainly made him stand out. Opponents didn't like his style but it worked for him. He had become an elite reliever and Sports Illustrated was ready to do a story on him. Writer Jeff Pearlman had initially planned to do a piece on how Rocker was misunderstood but after the Braves were swept in the World Series, the story was scrapped. But in December 1999, a different side to John Rocker would emerge.
Rocker made no secret of his hatred for New York, especially Mets fans. He had numerous verbal altercations with them during the 1999 season so when Pearlman asked him if he'd ever play for the Mets or Yankees, Rocker flew off the handle.
"I would retire first. It's the most hectic, nerve-racking city. Imagine having to take the [Number] 7 train to the ballpark, looking like you're
[riding through] Beirut next to some kid with purple hair next
to some queer with AIDS right next to some dude who just got out
of jail for the fourth time right next to some 20-year-old mom
with four kids. It's depressing.

"The biggest thing I don't like about New York are the foreigners. I'm not a very big fan of foreigners. You can walk an entire block in Times Square and not hear anybody speaking English. Asians and Koreans and Vietnamese and Indians and Russians and Spanish people and everything up there. How the hell did they get in this country?"

John Rocker
The comments obviously didn't sit well with the Braves or Major League Baseball and Rocker was eventually suspended for 14 games. His career would derail from there.
Rocker was out of MLB in 2003
Following the suspension, Rocker was eventually demoted from the closer role after threatening a reporter and was traded to Cleveland the following year. He posted a 5.45 ERA with the Indians in 2001 and then went to the Texas Rangers in 2002, where things got even worse. In 30 games with the Rangers, Rocker had a 6.66 ERA and got himself into more trouble when he shouted gay slurs toward patrons at a restaurant in Dallas.
After two games and one total inning with the Tampa Bay Devil Rays in 2003, John Rocker was out of Major League Baseball and would never pitch in the big leagues again. He signed with the Long Island Ducks of the independent Atlantic League in 2005 but after posting a 6.50 ERA in 23 appearances, Rocker was out of baseball for good.
Post-baseball life for John Rocker
Controversy continued to surround John Rocker after his playing career was over. In 2006, he defended former teammate Ozzie Guillen, who was managing the White Sox then, for using a gay slur against a reporter. In 2007, he was implicated in a steroid ring and later admitted to using them.
Rocker released an autobiography, "Scars and Strikes", in 2011, attempting to tell his side of the story about the infamous interview. But he continued to make those types of comments throughout the years. He appeared in the 29th season of "Survivor" in 2014 and was kicked off the show very early on due to more controversial remarks.