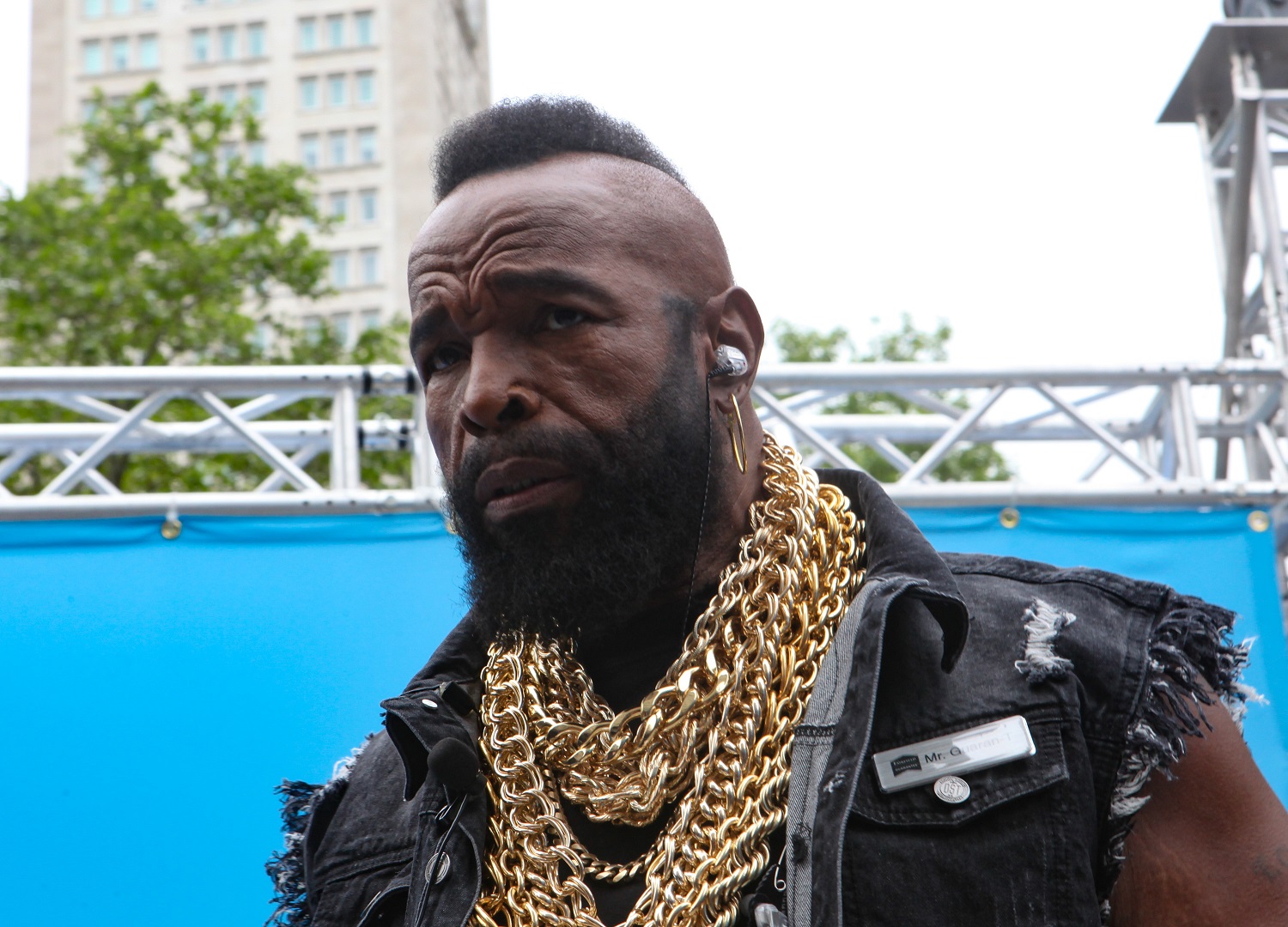 What Happened to Former Toughman Champ and WWE Hall of Famer Mr. T?
A look at the career of former toughman contest winner and WWE Hall of Famer, Mr. T, and where the 'Rocky III' and 'A-Team' star is today.
During the 1980s, Mr. T was one of the biggest stars in the world. After years of working as a bodyguard for big-name celebrities such as Muhammad Ali and Diana Ross, Mr. T (real name Lawrence Tureaud) became a celebrity himself.
After winning multiple toughman contests on national television, he became a huge star when he landed the role of Clubber Lang in Rocky III alongside Sylvester Stallone, the movie in which his famous catchphrase "I pity the fool" was born, and an even bigger star when he became B.A. Baracus on The A-Team. It's not every day that someone gets their own cereal, right?
Mr. T parlayed his fame into a big role in WWE alongside Hulk Hogan and took part in the main event of the very first WrestleMania, following it up with a second appearance on the "grandest stage of them all" a year later in a solo effort against Rowdy Roddy Piper. He was inducted into the WWE Hall of Fame in 2014 and gave one of the most memorable induction speeches in history.
So where is Mr T. today?
Mr. T was the bodyguard for some of the most famous boxers in history and also won multiple toughman contests
One of 12 children, Mr. T was born in Chicago in 1952 and was an amazing athlete at Dunbar Vocational High School. He played football and wrestled and performed well in both sports. As an amateur wrestler, he was the citywide champion two years in a row and also earned a football scholarship to Prairie View A&M University, where he was expelled after just one year. After a stint in the military, Mr. T tried out for the Green Bay Packers but failed to make the team. He found work as a bouncer, which is when he began wearing his signature gold chains, and turned that into a long career as a bodyguard.
In nearly 10 years as a bodyguard, Mr. T worked for numerous big-name boxers, including Muhammad Ali, Joe Frazier, and Leon Spinks. In his late 20s, he began entering toughman contests, including two different competitions that aired on NBC. It was here that he was noticed by Sylvester Stallone, who cast him in Rocky III, changing his life forever.
He was in the main event of the first WrestleMania and was inducted into the WWE Hall of Fame in 2014
Following the success of Rocky III, Mr. T landed the role of B.A. Baracus on The A-Team, which began airing in 1983, a role that gave him even more exposure to mainstream audiences. Around this same time, Hulk Hogan was becoming the biggest professional wrestling star in the world. In 1985, Vince McMahon launched WrestleMania, which has since become a global phenomenon, and brought in Mr. T to team with Hogan in the main event against Rowdy Roddy Piper and "Mr. Wonderful" Paul Orndorff, which Hogan and Mr. T won.
The following year at WrestleMania 2, Mr. T continued his feud with Piper in a boxing match, which Mr. T won after Piper bodyslammed him. He later appeared alongside Hulk Hogan in WCW and also wrestled one last time, defeating Kevin Sullivan. In 2014, he was inducted into the celebrity wing of the WWE Hall of Fame and gave one of the most memorable speeches in the ceremony's history. Mainly focusing on his mother, with whom he had a very special relationship, Mr. T's speech was very long and he ended up being cut off by Kane.
Where is Mr. T today?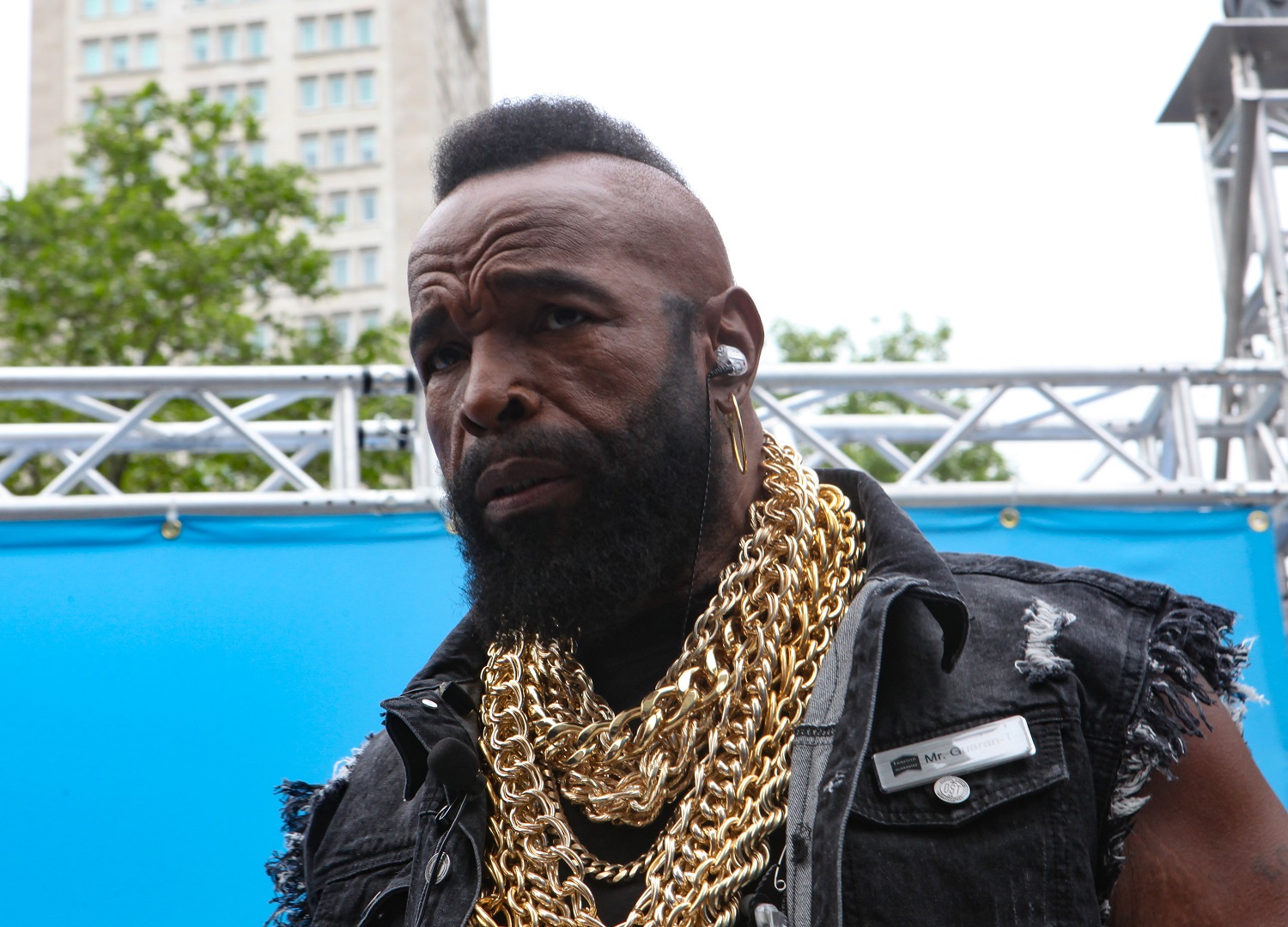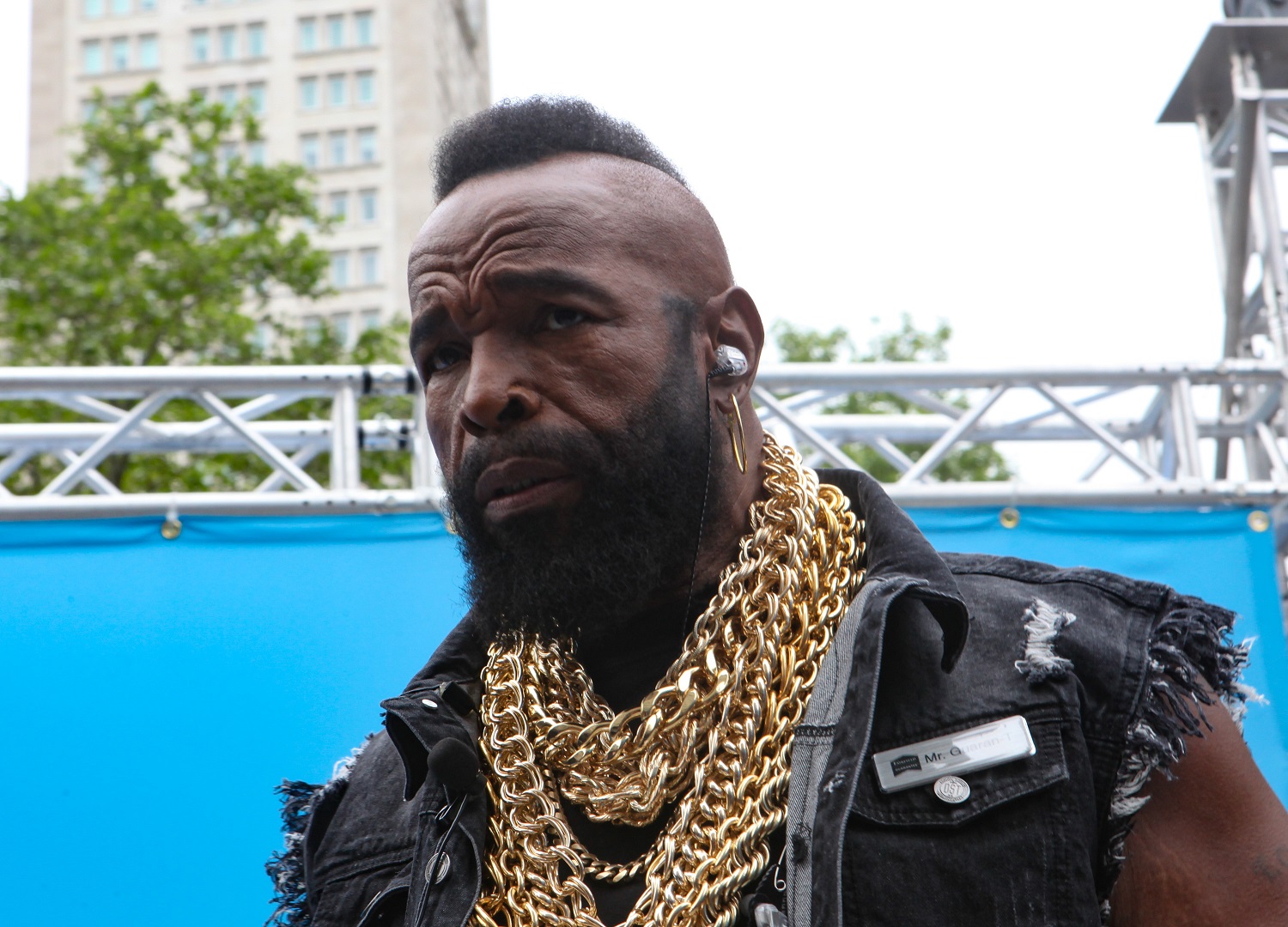 The popularity of Mr. T fizzled as the years went on but he remains one of the biggest pop culture icons of his era. He took time away from acting in the mid-90s to battle cancer but remained upbeat throughout the ordeal, even making jokes about his T-cell count, obviously referencing his own nickname.
He continued to take small acting roles over the years, appearing in such films as Not Another Teen Movie and lending his voice to animated projects such as Cloudy with a Chance of Meatballs and The Simpsons. He once had his own reality show, aptly named I Pity the Fool, in which he would travel from town to town to hand out advice and solve problems within families or businesses. The show aired on TV Land but lasted just six episodes.
Mr. T was back in the mainstream in 2017, appearing on Dancing With the Stars. He said that he would shave off his signature mohawk if he and his partner won but was eliminated from the show very early on.
These days, Mr. T can be found handing out inspirational messages on Twitter at @MrT. He also has an official YouTube channel but it hasn't been updated in quite some time.