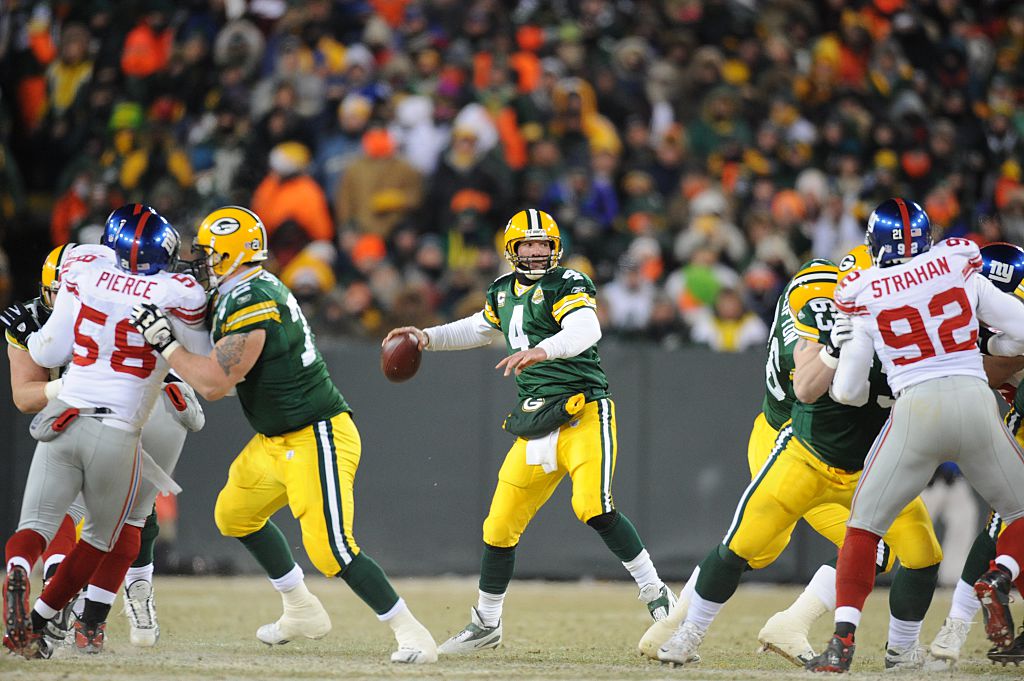 What is Brett Favre's Net Worth?
In Brett Favre's 20-year NFL career, he set many records along the way. His success resulted in numerous endorsements. How much is Favre's net worth?
When you hear the name Brett Favre, a couple of things immediately come to mind—Green Bay Packers and gunslinger. The three-time NFL MVP made a name for himself over his 20-year career improvising on plays and making something out of nothing. What most don't realize is the country boy who came from humble beginnings has made something out of nothing off the field as well, and today is one of the top 10 wealthiest NFL players. What is Brett Favre's net worth?
Favre's record-setting NFL career
To say Brett Favre's NFL career got off to a rough start with the Atlanta Falcons would be a major understatement. Favre's first-ever attempt in an NFL game resulted in a pick-six against the Washington Redskins. Not surprisingly, he didn't get much playing time after that, but when he did, it didn't get any better. Favre's stat line from his rookie season is a nightmare: four attempts, zero completions, two interceptions.
In his second season, Favre's first in Green Bay, his career with the Packers started in a most unusual way. His first-ever completed pass to the right team was to himself. That pass turned out to be the first of many distinguished records Favre would set throughout his career. 
One of the most impressive records he holds and will likely never be broken is the consecutive game streak. Favre started the streak in the fourth game of 1992 and he played in 297 consecutive games through the 2010 season. The number, by itself is remarkable, but when you consider his position and how many times a quarterback gets hit during a game, it's even more extraordinary.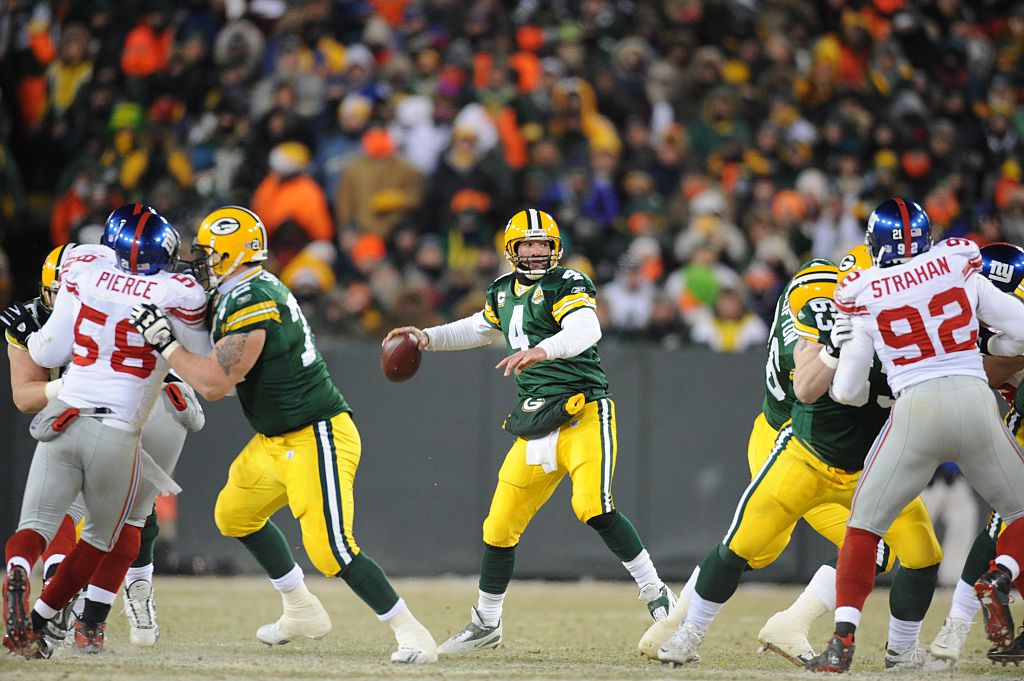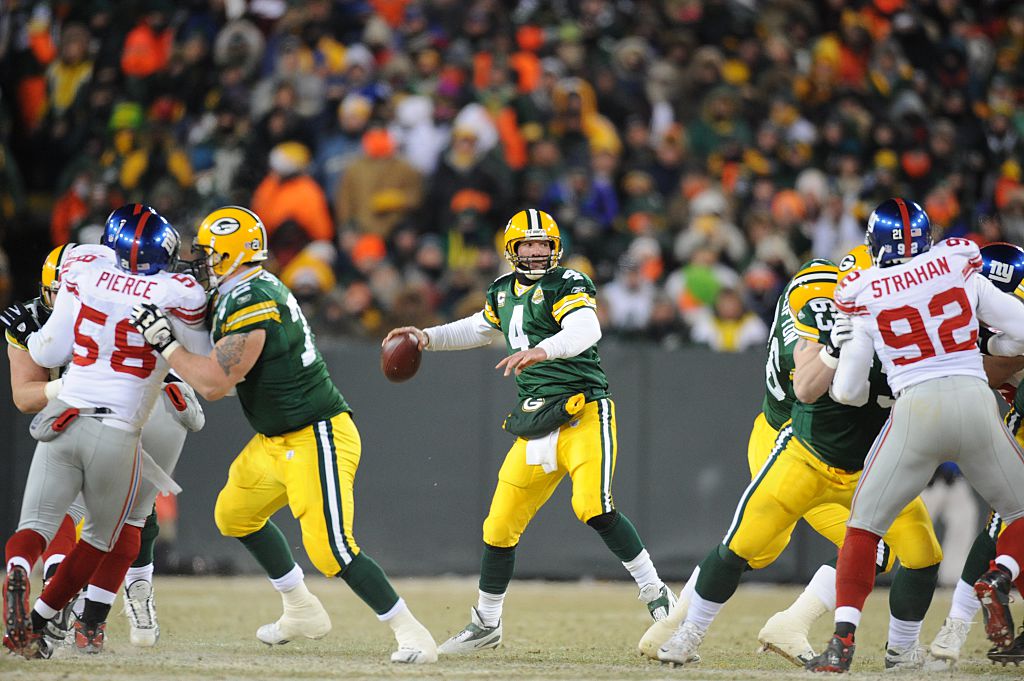 His durability and let-it-fly attitude add up to some Hall of Fame-worthy career numbers. One three-year period, in particular, stands out above the rest. From 1995-97, Favre had one of the most prolific periods as a passer in NFL history. In all three seasons, he led the league in touchdown tosses with 38 (1995), 39 (1996), and 35 (1997) and was named league MVP. He also led the league in total yards passing in 1995 with 4,413 yards.
Despite his individual success, Favre only guided the Packers to one Super Bowl title during his 16 seasons in Green Bay in 1996. After the 2007 season Favre left for the New York Jets. He played one season in New York before finishing out the final two seasons of his career in Minnesota and retiring after the 2010 season. 
He was inducted into the Pro Football Hall of Fame in 2016.
Brett Favre salary, endorsements, and net worth
Favre earned a cumulative amount of $125 million in salary throughout his 20-year career. In his 16 seasons in Green Bay, Favre earned just under $100 million. His final two seasons in New York and Minnesota, he earned $12 million per season. 
During the peak of Favre's career in the mid-90s, Favre earned $7 million to $9 million per year on endorsements alone. He worked with numerous brands including Nike, MasterCard, Remington hunting rifles, Foot Locker, Prilosec, and Wrangler. 
In 2010, Favre was involved in a texting scandal while playing for the Vikings and lost several lucrative deals. Favre can still be seen currently promoting numerous brands including Copper Fit, MicroTouch, Wrangler.
Today, Brett Favre has a reported net worth of $100 million.
Brett Favre gives back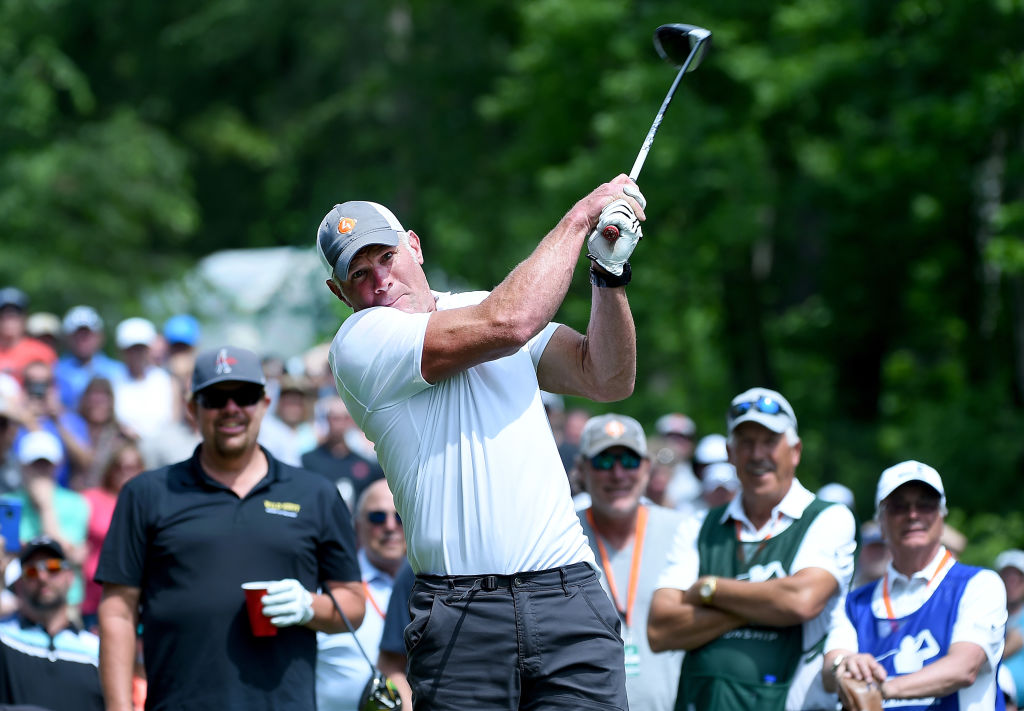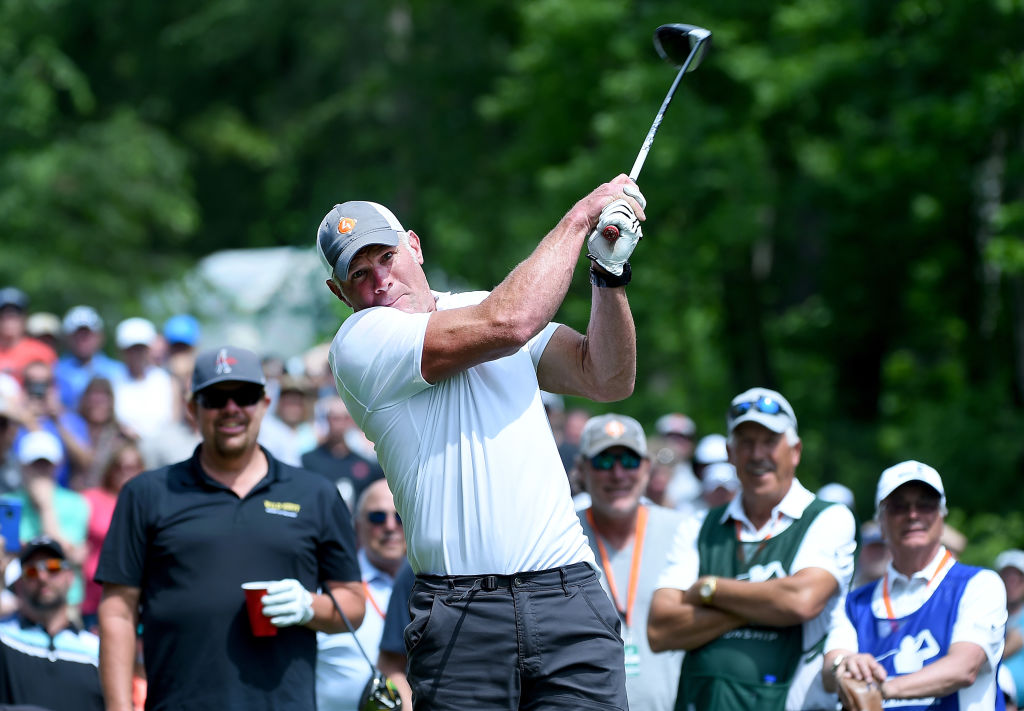 In 1995, Brett and Deanna Favre founded the Favre 4 Hope Foundation to provide financial assistance to agencies that provide services to underserved and disabled children in Mississippi and Wisconsin.
In 2005, after Deanna completed her treatment for breast cancer, the foundation extended its mission statement to include organizations providing financial aid for breast cancer patients.
As of the latest report in 2017, the foundation has donated more than $8 million.