What Is Former Chicago Bear Devin Hester up to Now?
Devin Hester was one of, if not the, most electric punt and kick returners of all-time. After having success on offense, defense, and special teams at the University of Miami, Hester was a star in the NFL for the Chicago Bears. Hester hasn't played since the 2016 season, though. So, what is he up to now?
Devin Hester shined in the NFL after dominating at Miami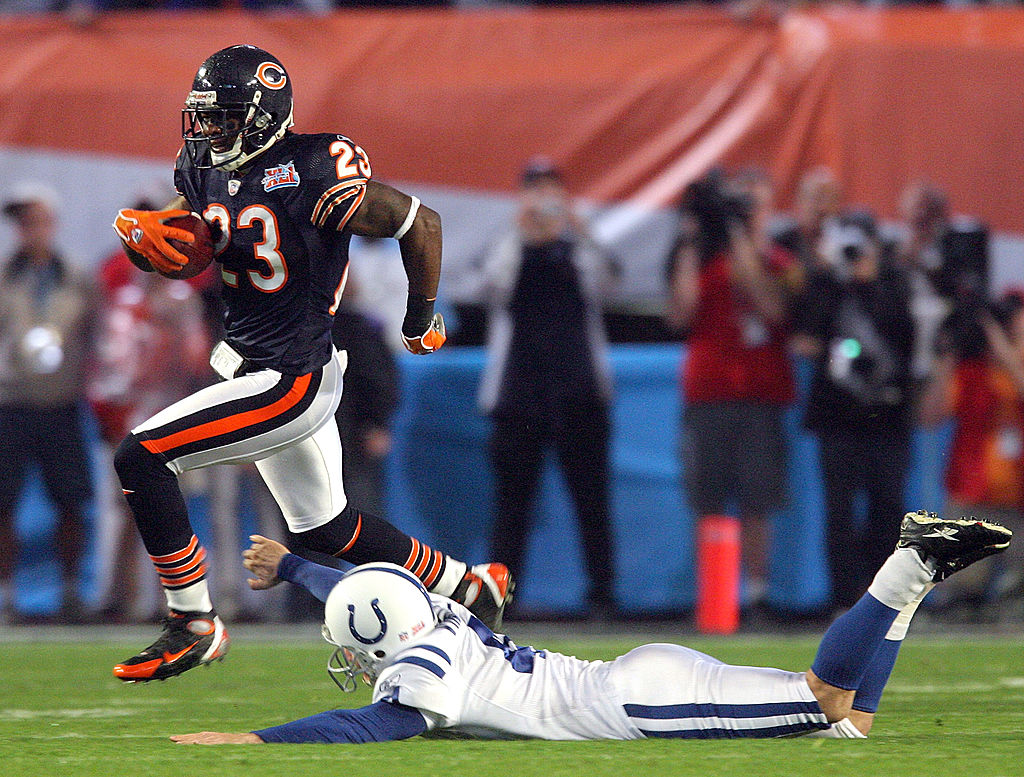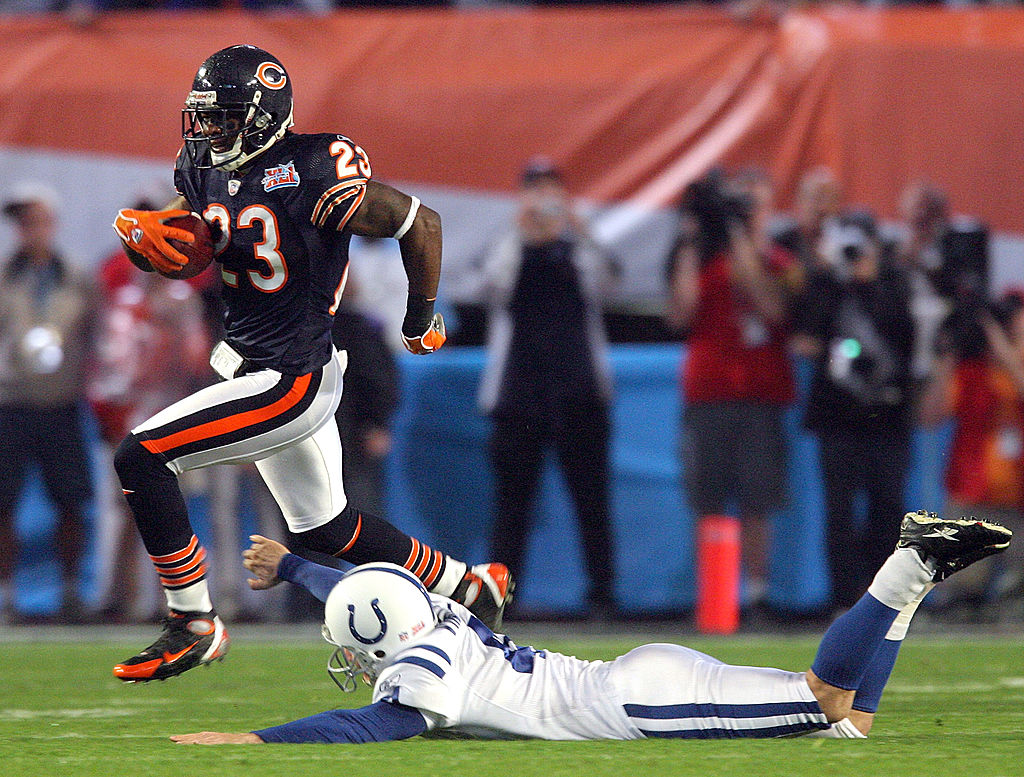 Hester was a star for the Miami Hurricanes from 2003 through 2005. He picked up 517 kickoff return yards as a freshman, the third-highest season total in school history, according to the University of Miami Sports Hall of Fame. Then as a sophomore, he set a school record with four total return touchdowns (three punt returns, one kick return). He was also big on defense during his sophomore season with four interceptions. Then as a junior, Hester had one more interception and one more punt return touchdown, according to Sports Reference.
His performances in college led to the Chicago Bears selecting Hester in the second round of the 2006 NFL draft. Hester immediately made an impact in his rookie season with the Bears. He earned Pro Bowl and first-team All-Pro honors in his rookie season, racking up 600 punt return yards and 528 kick return yards. He also had six total return touchdowns that season. One of those touchdowns was a 108-yard return on a missed field goal attempt. At the time, that return was an NFL record for the longest in league history. Hester then capped off his rookie season by doing something no one has ever done. He returned the opening kickoff in a Super Bowl for a touchdown.
Hester then continued to have a great career as a returner for the Bears. He earned Pro Bowl honors and first-team All-Pro honors two more times each while in Chicago.
Then after eight years with the Bears, Hester played with the Atlanta Falcons in 2014 and 2015. Hester earned his fourth career Pro Bowl selection with the Falcons in 2014. He ultimately led the league with 1,128 kick return yards that season. He then ended his career with the Baltimore Ravens and Seattle Seahawks during the 2016 season.
Overall, Hester finished his career with the most non-offensive touchdowns in NFL history. He had 20 overall as 14 were on punt returns, five were on kick returns, and then he had the one missed field goal return. He is also third all-time in career punt return yards with 3,695 and first all-time in punt return touchdowns with 14. In addition to his return numbers, Hester also had 255 career receptions for 3,311 receiving yards and 16 touchdowns.
Hester received post-career honors
On Dec. 12, 2017, Hester officially announced his retirement. He then signed a one-day contract with the Bears on April 23, 2018, so he could retire as a Chicago Bear.
Since he last played in the NFL during the 2016-17 season, Hester has been honored for his college and NFL careers. The University of Miami inducted Hester into its sports Hall of Fame in 2018. The NFL then honored him by naming him to the NFL 100 All-Time Team in 2019.
Hester is not yet eligible for the Pro Football Hall of Fame as he will first be eligible in 2022, according to ChicagoBears.com. He hopes to be inducted, though. He posted a video of his NFL 100 All-Time Team jacket, along with a picture of his Miami Hall of Fame jacket, on Instagram in January. The caption on the post says, "2 jackets down and 1 more to go?"
Spending time with family
In addition to being honored for his football career, Hester seems to be spending a lot of time with his family. A video he posted of his son, Dray, at a football camp in July 2019 even went viral as Dray resembled his dad back in the day.
Hester also posted a family picture at a sporting event on March 9. The caption says that since his retirement, he spends his weekends around sports and with family.
Devin Hester seems to be happy after his football career. Hopefully, he will soon have yet another reason to be happy when he is inducted into the Pro Football Hall of Fame.