What Is Former Dallas Cowboys DE and Current UFC Fighter Greg Hardy's Net Worth?
Five years ago the Dallas Cowboys signed defensive end Greg Hardy to a $13.1 million contract. It was the same amount he had earned his previous and final year with the Carolina Panthers. The Cowboys released Hardy after the 2015 season and he hasn't played a down of football since. Tonight, Hardy steps into the Octagon for his eighth professional MMA fight. What is Greg Hardy's net worth?
Greg Hardy earns Pro Bowl honors in NFL
The Carolina Panthers drafted Greg Hardy out of Mississippi in the sixth round of the 2010 NFL draft. Hardy saw limited action his rookie season, but was named the starting defensive end for the 2011 season where he started all 16 games and recorded four sacks and 50 tackles.
It was during the 2012 season where Hardy became a dominant force on Carolina's defensive front, registering 11 sacks and 50 tackles. Hardy used the success and momentum of 2012 as a springboard for 2013 where he had the best year of his career.
In 2013, Hardy finished the season with 59 tackles and a team-record 15 sacks, a record that still stands. He was a big reason the Panthers finished the season with the No. 2-ranked defense in the NFL and earned a berth in the playoffs, where they lost to the San Francisco 49ers in the divisional round. He was voted second-team All-Pro and earned his first trip to the Pro Bowl.
Hardy played one more season in Carolina, in which he earned $13.1 million, and another in Dallas, but legal troubles off the field and a poor work ethic on it brought his career to a screeching halt after the 2015 season. Hardy's combined earnings for his six NFL seasons totaled $18.38 million
Greg Hardy turns to mixed martial arts
In October 2016, Greg Hardy announced he was pursuing a career in mixed martial arts despite no previous experience. He made an impressive MMA debut as an amateur in November 2017 when he defeated Joe Hawkins by knockout in just 32 seconds. Hardy won his next two fights, both by knockout in the first round, before deciding to turn pro.
Hardy's change in status didn't change the results. He won his first three professional fights before joining the UFC. In his UFC debut, Hardy suffered his first setback when he was disqualified for using an illegal knee on his opponent, who was on the ground and, subsequently, unable to continue.
Hardy recovered from his controversial first fight by defeating his next opponent by way of a first-round knockout and earned a reported $153,000 for his efforts. Since that time, Hardy recorded one win, one no contest, and one loss, which happened in his latest bout. In his seven career bouts as a professional fighter, Hardy has earned $593,000.
What is Greg Hardy's net worth?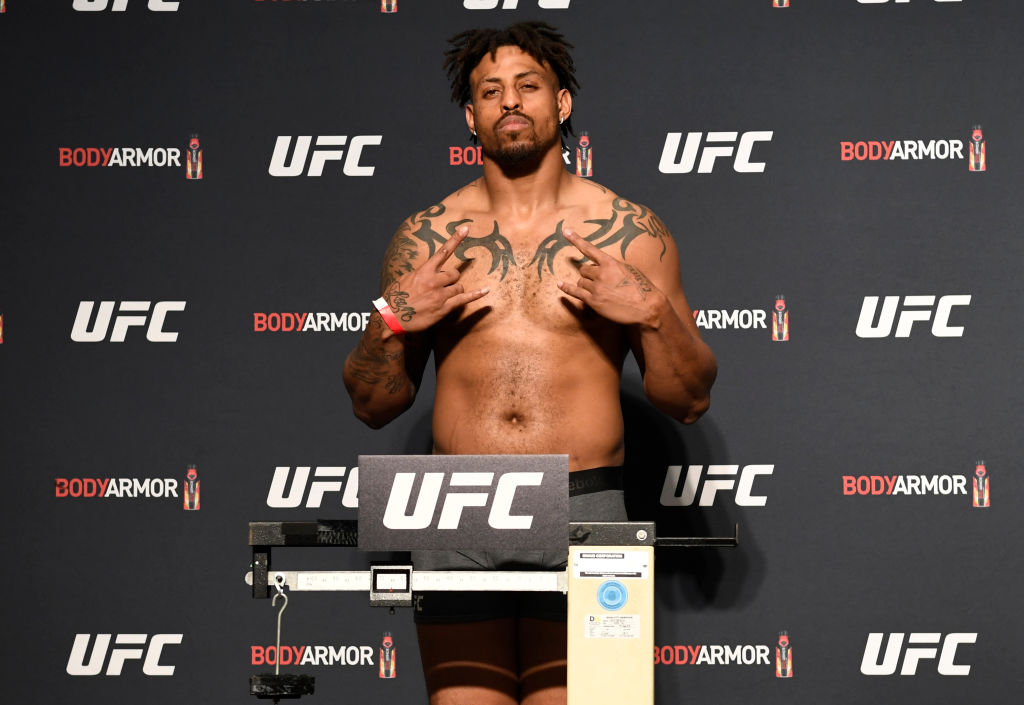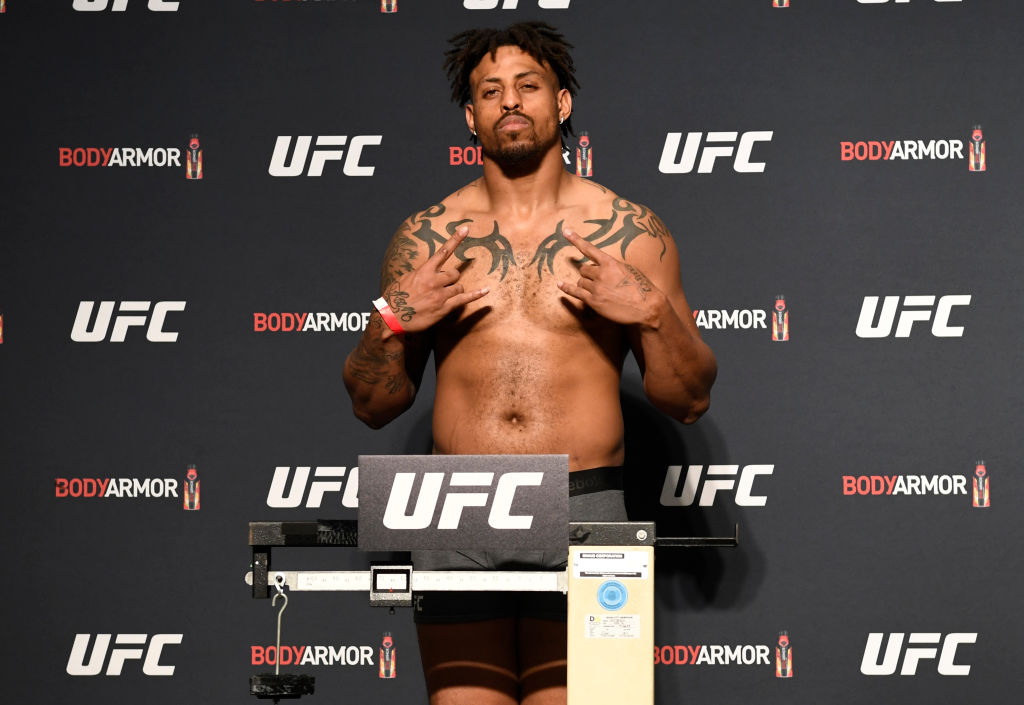 As the former NFL Pro Bowler heads into his bout against Yorgan De Castro, a fight that was initially scheduled for March, but was postponed due to the coronavirus pandemic, the 31-year-old Hardy looks to add another win to his young career and pull in another $100,000-plus payday.
Despite his run-ins with the law, Hardy, who has a net worth of $4 million, has name recognition, and the UFC's Dana White knows that. There's no other explanation for the large payouts to Hardy so early in his career.
But just like football, the UFC is a business. If you produce, you will get paid. Based on Hardy's track record, he could potentially have a long and successful career as long as he can stay focused. The Dallas Cowboys said the same thing.