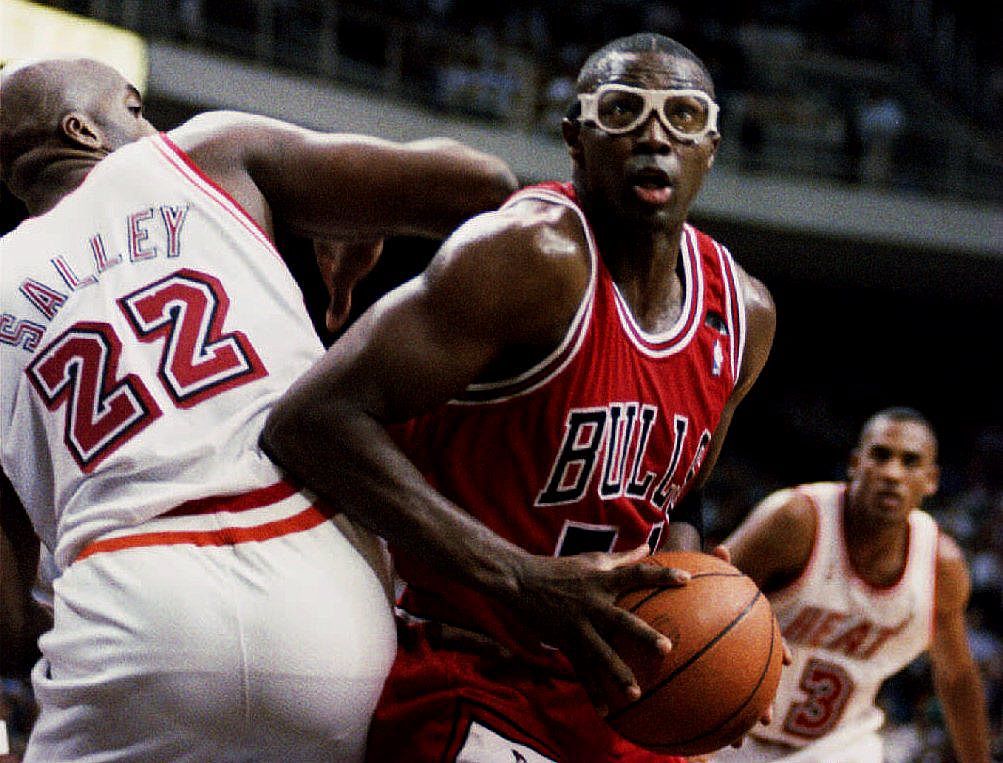 What Is Horace Grant's Net Worth?
Horace Grant was a key member of the Chicago Bulls first three-peat team. After a successful career, he retired in 2004. What is Horace Grant's net worth?
The Chicago Bulls first three-peat from 1990-1993 was largely the result of three players—Michael Jordan, Scottie Pippen, and Horace Grant. Grant is often the unsung hero of the trio, but he was a crucial factor to the team's overall success. After spending his first seven NBA seasons in Chicago, Grant played 10 more seasons and won another NBA title. With all of his success, what is Horace Grant's net worth? 
Horace Grant's NBA career 
The Chicago Bulls drafted Horace Grant out of Clemson as the 10th overall pick in the 1987 NBA draft. After that first season where he saw limited action, the 6-foot-10-inch Grant became a dominant player inside for the Bulls in the 1988-89 season following the departure of Charles Oakley.
During the Bulls first three championship seasons, Grant finished near the top in scoring each year and led the team in rebounds. He was also one of the best defenders in the league earning honors on the all-defensive team four times in his career. 
After Grant's time in Chicago came to an end following the 1993-94 season, he played 10 more seasons, including two stints in Orlando and Los Angeles. It was in LA where Grant won his fourth NBA title in a reunion with head coach Phil Jackson.
Grant retired in 2004 and finished his career averaging 11.2 points and 8.1 rebounds per game. 
Horace Grant's goggles sent a message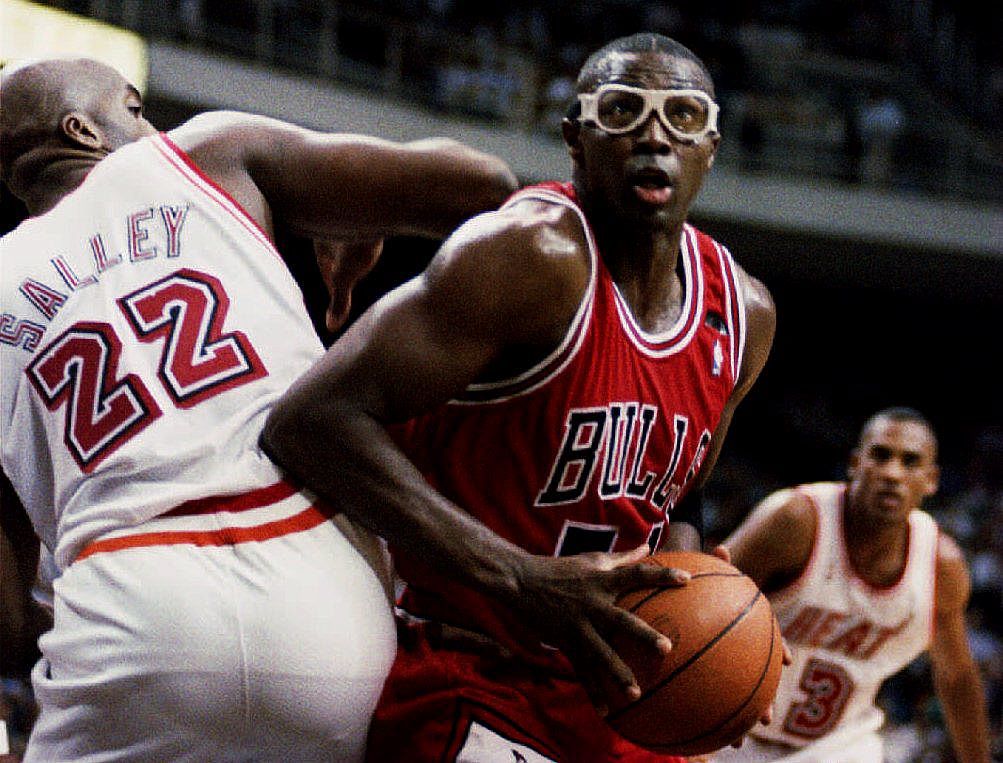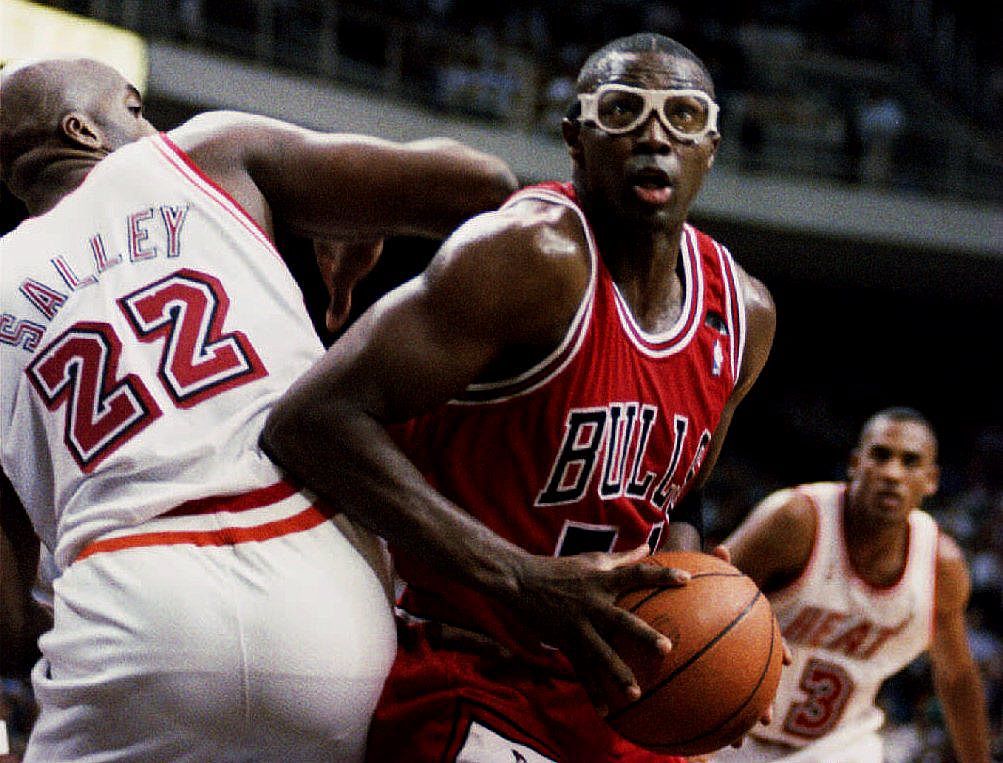 During his time in the NBA, Grant became known for his trademark goggles. He was diagnosed by the team ophthalmologist with nearsightedness at the start of the 1990-91 season and fitted with eyeglasses. He also started wearing goggles fitted with prescription lenses at the same time. 
Several years later, Grant had LASIK surgery performed to correct his sight, which rendered the goggles useless. Grant, however, continued to wear the goggles after receiving heartfelt feedback from fans.
"After a few years I got Lasik surgery, but I kept wearing them without the prescription lenses because I had grandparents and parents come up to me and thank me for wearing them. Their kids and grandkids would get made fun of by wearing protective eyewear playing sports, so I kept wearing them to help make it cool to wear goggles for the kids."
What is Horace Grant's net worth?
In Horace Grant's 17-year career, he played for four different teams. He earned his highest salary in the 1996-97 season with the Orlando Magic at $14.8 million per season. Upon the completion of his career, Grant had earned just north of $67 million. 
In retirement, Grant, who has a net worth of $35 million, never left basketball and began working for the NBA as a Goodwill Ambassador, where he appeared on behalf of the league more than 85 times in 14 countries, including China, Brazil, Spain, Mozambique, and the Philippines. 
In 2016, Grant reunited with the Bulls organization and was named special assistant to President and COO Michael Reinsdorf. He serves in that same capacity today.