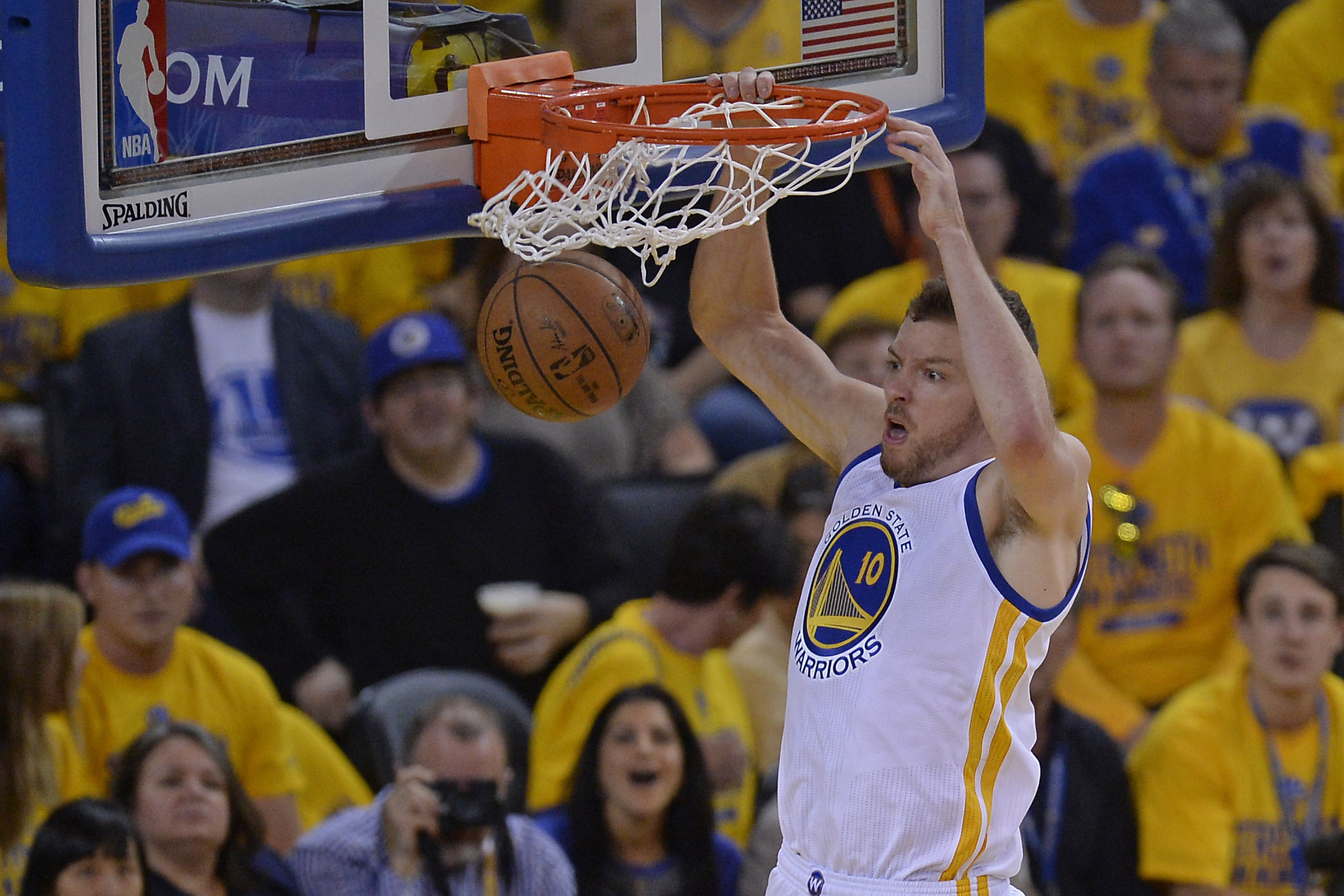 Whatever Happened to David Lee, Who Laid the Framework for the Warriors' Dynasty?
All-Star big man David Lee helped set up the Golden State Warriors' dynasty when he joined the team in 2010. What is Lee doing in retirement?
Former NBA All-Star big man David Lee played a crucial part in Golden State Warriors history.
Lee, who rose to prominence alongside Stephon Marbury on the late-2000's New York Knicks, never became a truly dominant big man in a Warriors uniform. But when Golden State signed Lee in 2010 and teamed up with Stephen Curry, it laid the important framework for the Warriors' eventual dynasty.
A decade after he played his first game with the Warriors, what is Lee doing in retirement?
David Lee rose to prominence with the New York Knicks
The 30th overall pick in 2005, David Lee had an excellent career for someone who nearly fell into the draft's second round.
Lee spent his first five seasons with the New York Knicks, averaging 13 points, 9.6 rebounds, 1.9 assists, and 0.8 steals in 368 games and 210 starts.
Originally a backup behind the likes of Eddy Curry, Lee got his chance to start in 2008 when Mike D'Antoni took over as head coach. Lee averaged 18.1 points and 11.7 rebounds in 162 games under D'Antoni over the next two seasons.
The talented big man even made his first All-Star game in 2009-10, averaging a career-high 20.2 points, 11.7 rebounds, and 3.6 assists.
Lee helped set up the Golden State Warriors' dynasty
From a certain point of view, the New York Knicks traded David Lee for Amar'e Stoudemire in the 2010 offseason.
That isn't fully accurate, but the Knicks signed Stoudemire in free agency and didn't retain Lee. Instead, Lee signed with young point guard Stephen Curry and the Golden State Warriors.
Lee played far better in a Warriors uniform than some may remember. In his first four seasons with the Warriors, Lee averaged 18.2 points and 10 rebounds a night.
Lee earned All-Star honors during the 2012-13 season when he averaged 18.5 points and 11.2 rebounds.
Golden State moved Lee to a reserve role for the 2014-15 season, and it ended with the Warriors winning their first NBA championship since 1975.
When the Warriors, long considered one of the NBA's worst franchises, signed Lee in the summer of 2010, it sent a message about how the organization wanted things to change. A decade and three titles later, the results speak for themselves.
What is David Lee doing in retirement?
David Lee closed his NBA career as a journeyman big man.
Lee split the 2015-16 season between Boston and Dallas, averaging 7.8 points and 5.5 rebounds in 55 games. His final season came in 2016-17 with the San Antonio Spurs, putting up 7.3 points and 5.6 rebounds in 79 games and 10 starts.
According to Basketball-Reference, Lee made $94.7 million in his career. Lee has made the most of that money and retirement in recent years.
In the summer of 2019, Lee married tennis star Caroline Wozniacki. The two had been engaged since November 2017.
Lee turns 38 in April and he hasn't played since the spring of 2017. It seems safe to say that he may have grabbed his last rebound in an NBA game.
All stats courtesy of Basketball-Reference.