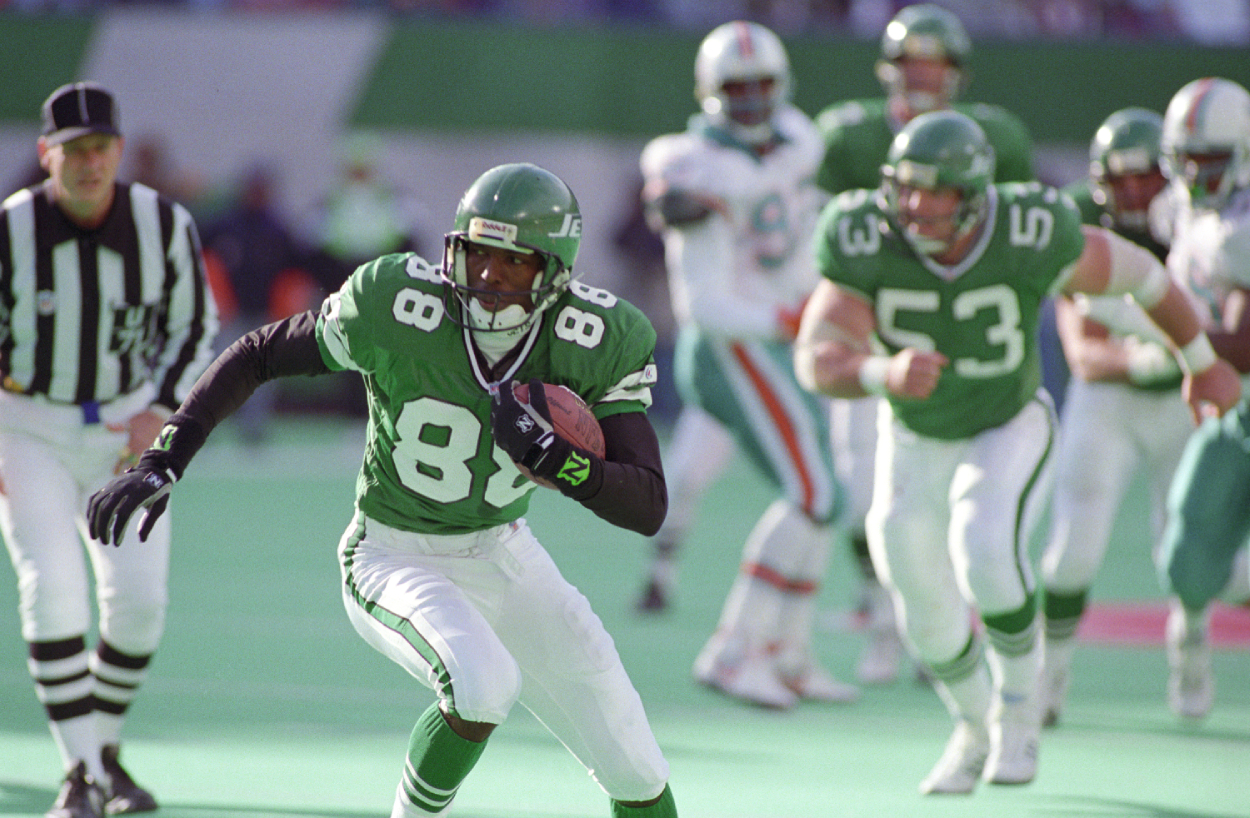 Whatever Happened to Former New York Jets Wide Receiver Al Toon?
Former New York Jets standout wide receiver Al Toon was forced into retirement at age 29 after being diagnosed with nine concussions.
When Detroit Lions wide receiver Calvin Johnson retired in 2016 in the middle of what appears to be a Hall-of-Fame career, many were left stunned. Former New York Jets receiver Al Toon wasn't one of them. Toon retired at the age of 29 after suffering numerous concussions while playing in the National Football League. He knows the toll football can take on the body.
Al Toon's football career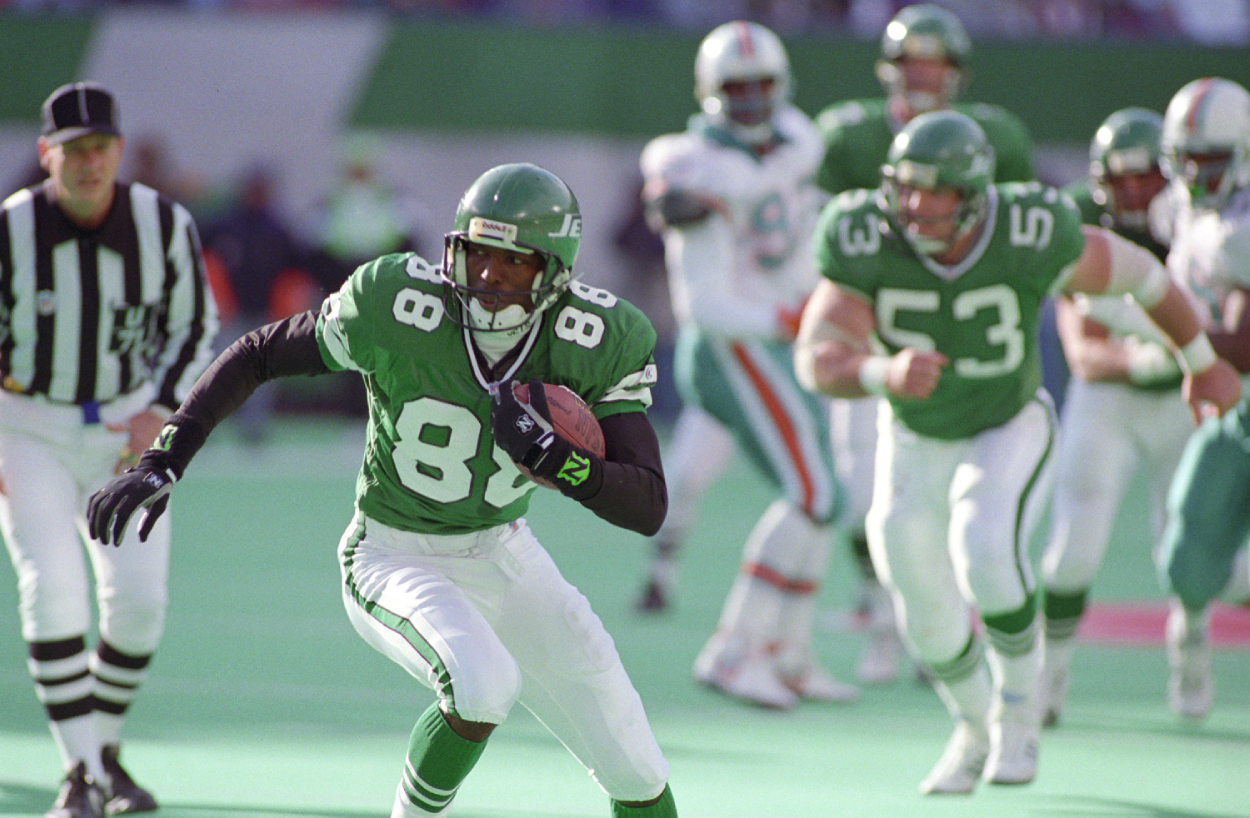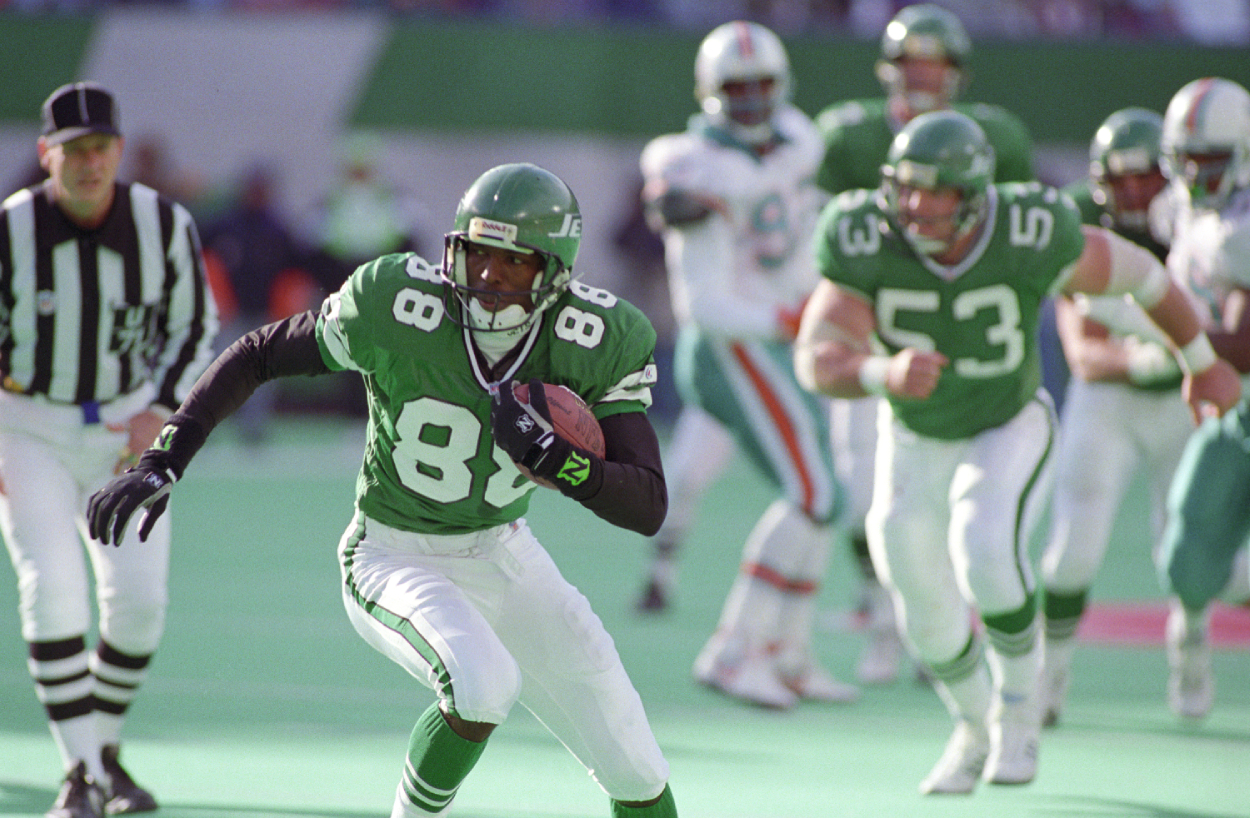 After a three-year college football career at the University of Wisconsin, Al Toon was selected in the first round of the 1985 NFL draft by the New York Jets. The 6-foot-4, 2-5-pound Toon was the 10th player taken in the draft. He went on to play eight years in the NFL, all with the Jets.
In Toon's rookie season in the NFL, he played in 15 games, starting eight. He caught 46 passes for 662 yards and a touchdown. After that first season, Toon made quite an impact, making the Pro Bowl for the next three seasons. His best season came during his second season in 1986. He made First-Team All-Pro after racking up 1,176 receiving yards to go along with eight touchdowns.
Toon had another 1,000-yard receiving season in 1988, his third straight All-Pro season. He finished with 1,067 yards after leading the NFL with 93 receptions. He added five touchdowns. Toon is one of two retired players to play less than 110 games in his career but still finish with more than 500 receptions. Toon retired at the age of 29 with five games remaining in the 1992 season as concussions began to pile on. He finished his career with 6,605 yards and 31 touchdowns.
Toon had nine diagnosed concussions
On Nov. 8, 1992 against the Denver Broncos, Toon was hit by linebacker Michael Brooks and said it "felt like a cannonball hit me in the back of the head," according to the New York Daily News. It was then he decided to call it quits. That was the ninth diagnosed concussion of Toon's career and he played it safe by announcing his retirement later that month.
During a press conference to announce his retirement, an emotional Toon said he wanted to keep playing, but it was time for him to play it smart and think of his future. "I still want to play," he said. "That's not the issue. I have to rely on the medical expertise of professionals. No one knows everything about the neurological system. It's not an exact science. But when you reach a certain point, there's a definite increase in risk of not recovering from the next blow."
Toon retired as the second-leading receiver in team history. He became very emotional when talking about his teammates. "I see a bunch of guys here, guys I played with," he said. "I really enjoyed playing with them and I spent a lot of time with these guys. I'm going to miss them. I didn't think I'd cry, but it's really been a big part of my life."
Toon thriving in retirement
According to Elite Sports New York, Al Toon spends most of his retirement in Wisconsin. And he's been busy as ever. Toon spends his time now involved in banking, insurance, and the fast-food business. He's happy to be back in Madison, Wisconsin, where his college football began.
"I've always been a fan of giving back. The community, the university has been good to me," he said. "Madison, Wisconsin is a great location to raise a family. I met my wife, Jane, at the university, so that was another connection. I'm a Madison citizen. I've been here longer than I've been anywhere else. It's home."
Toon said he's very proud of the reputation he's earned as a person and not the statistics he collected as a football player. "The most important thing for me is that I was a positive influence on the game, positive influence on personnel, that the fans enjoyed me as a person, not necessarily just because I was a decent athlete," he said. "Character, to me, far exceeds the accolades or the touchdowns."