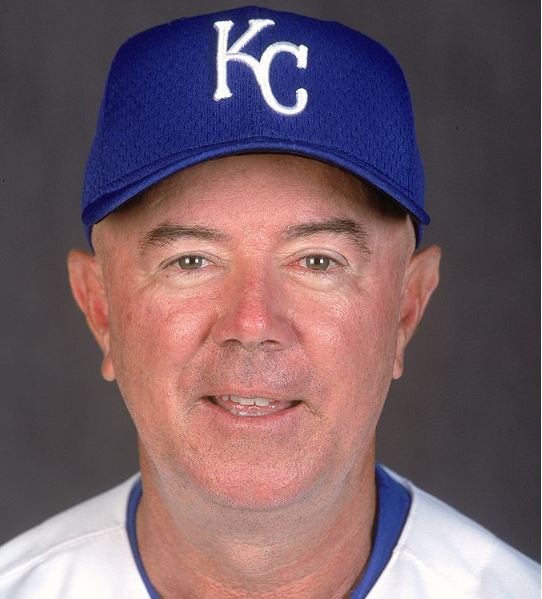 Whatever Happened to the Father and Son Who Brutally Attacked Royals Coach Tom Gamboa?
Whatever happened to the crazed father and son duo who brutally attacked Kansas City Royals coach Tom Gamboa during a game?
Chaos broke out at Chicago's Comiskey Park on Sept. 19, 2002, during a game between the Chicago White Sox and the Kansas City Royals. There was an all-out brawl and it had nothing to do with a batter charging the mound after being hit by a pitch. Two crazed, shirtless fans jumped the short fence and charged the field. For some unexplained reason, their target was Kansas City Royals first-base coach Tom Gamboa, who was brutally attacked by a father-son tandem. Gamboa, an accomplished baseball coach, was left with permanent hearing damage in his right ear.
The brutal attack
It was one of the ugliest scenes in sports. During a meaningless late-season game between the visiting Kansas City Royals and the Chicago White Sox, two deranged fans, later known to be father and son, ran onto the field at Comiskey Park. They jumped Royals first-base coach Tom Gamboa. Gamboa was attacked from behind, and while both benches cleared to help Gamboa, a pocket knife was found on the field. SB Nation reported that the father, 34-yard-old William Ligue Jr. had called his sister moments before to tell her to watch the field.
"I felt like a football team had hit me from behind. Next thing I knew, I'm on the ground trying to defend myself," Gamboa told reporters at the time, according to Yahoo! Sports. "It just happened so fast." As the two attackers were being led away by police, Ligue said,  "(Gamboa) got what he deserved." Ligue said Gamboa had given him the finger during the game, a claim Gamboa vehemently denied. "At no time, no matter how bad it got, have I ever made a hand gesture or verbally done anything to the fans," Gamboa said. 
During the attack, Gamboa saw blood on his hands. He wasn't sure where it was coming from, but he instantly had a flashback to when former tennis star Monica Seles was stabbed during a match. "It was like watching something out of a movie – I couldn't believe I was seeing what I was seeing," Gamboa told Sports Illustrated.
Tom Gamboa was very successful in baseball
Tom Gamboa is an accomplished baseball coach. His name, however, will likely be associated with the attack. "It's 15 minutes of fame for a no-name guy," Gamboa told SB Nation. "It's like I'm today's Kato Kaelin. Ten years from now, somebody will point to me and say 'That's the guy who was attacked.' Nobody likes to be remembered for that. I'd like to be appreciated for the job I do."
Gamboa, 72, has had a baseball background since his younger days. He was drafted by the Baltimore Orioles but played college ball at the University of California Santa Barbara. When his playing days were over, Gamboa began a career in professional baseball as a scout for the Orioles in 1973. He then worked for the Major League Baseball Scouting Bureau until 1977.
In 1978, Gamboa hooked on with the Milwaukee Brewers organization, and by age 31, he was a manager in the Pioneer League. He bounced back and forth between the minor and majors. Gamboa served as the Chicago Cubs first and third base coach in 1988 and 1989. Then he went back to the minors to manage the Los Angeles Dodgers' AAA club in 2000. He came back to the big leagues with the Royals as their first-base coach. Gamboa remained in baseball well after that infamous attack on him.
Father and son continued to find trouble after the attack
William Ligue Jr., the father, was originally sentenced to 30 months probation for the attack on Kansas City Royals first-base coach Tom Gamboa. His son, William Ligue III, who was 15 at the time, was sentenced to five years of probation.
In April of 2004, Ligue Jr. was charged with breaking into a car and leading police on a brief chase. That charge was in violation of his probation from the Gamboa attack and his sentence was increased to 57 months in prison, according to ESPN. "Despite what [the original judge] decided to do in the case — to give him a chance, he ignored that chance," Cook County Court Associate Judge Joseph M. Claps said.
Like father like son, William Ligue III, according to Yahoo! Sports, went to prison in 2010 on a drug charge. In 2011, he was released from prison and was out on parole.