When Did Giannis Antetokounmpo Start Playing Basketball?
At barely 25 years old, Giannis Antetokounmpo is going for a second straight MVP award. Earlier this season, he was on track to average a stat line no player has ever had. Although the forward fell off this pace a bit, he's still putting up absurd numbers nearly every night.
When a young player competes so effortlessly, it's easy to theorize that they were born holding a basketball. However, Antetokounmpo has barely played hoops for a decade. Born on December 6, 1994, the Greek Freak is the third of five boys. His brothers Thanasis and Kostas Antetokounmpo also play in the NBA for the Bucks and Lakers, respectively.
The year Giannis Antetokounmpo first played basketball
In a 2013 interview, Giannis revealed that he hadn't started playing basketball until 2008, five years prior. Growing up poor, his family struggled until NBA scouts discovered his talent.
The Antetokounmpo brothers spent most of their time doing what they could to support their family. But they eventually found their way onto a basketball court. Giannis went from picking up his first ball to playing for Greece's top youth teams in just a few years, eventually making it to the top Euro teams.
Giannis looks up to two NBA players
In the same interview, Giannis mentioned Magic Johnson and Kevin Durant among the players he would like to emulate. Later that season, Durant claimed an MVP award of his own and even took the "most consecutive games scoring more than 25 points" record from Michael Jordan.
The following year, Durant moved to the Warriors and contributed to their mid-2010s dynasty. After only three years, KD helped out the team so much that Golden State retired his number. Given Durant's accolades, it's only fitting that Giannis met him on the court. KD had nothing but good things to say about the young phenom.
"Giannis Antetokounmpo," Kevin Durant mused. "This guy is scary. He's more athletic than I am. He's longer than me. He's faster. He's going to be stronger than I am." At age 13, KD was already traveling to basketball tournaments.
In 2011, with three years of basketball experience, Antetokounmpo moved from Greece's youth teams to his major B-League team, Filathlitikos B.C. He played for two years and considered moving to FC Barcelona in Spain or Anadolu Efes S.K. in Turkey. However, he eventually declared himself eligible for the 2013 NBA Draft.
The Greek Freak in the NBA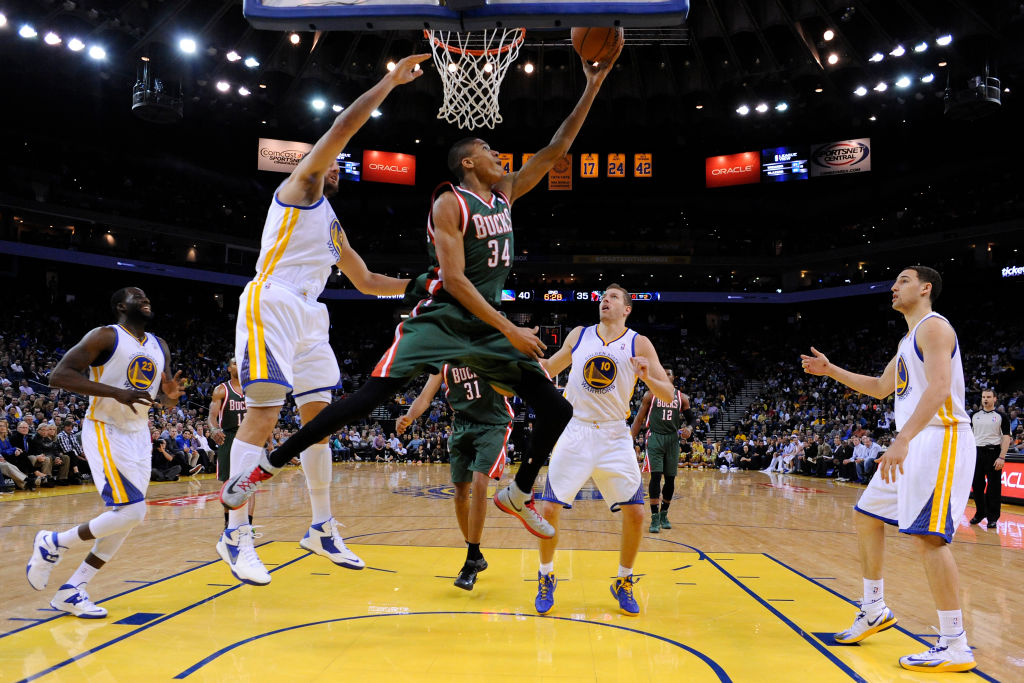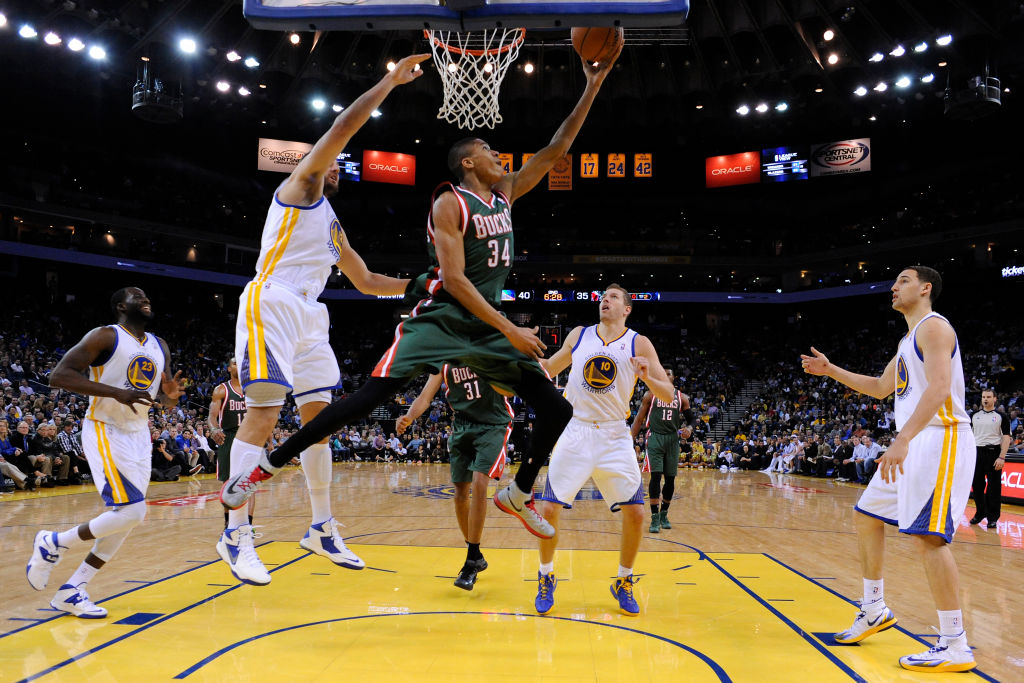 The Milwaukee Bucks picked Giannis in the first round, 15th overall. Although he was drafted behind Steven Adams (New Zealand) and Alex Len (Ukraine), as well as Anthony Bennett and Kelly Olynyk (Canada), Giannis was the first player selected who hadn't played NCAA basketball in America.
After the 2013-14 season mostly coming off the bench, Giannis took a leading role in Milwaukee. He's one of an elite group of players to win both the Most Improved Player and MVP award — likely the only one to earn both in his first decade of playing basketball at any level.
In the next couple of years, Giannis will reach prime NBA age. However, since he's only about 10 years into basketball, even greater days may lie ahead. It's surprising that Giannis took his first jump shots so far into his life, but he's made up for lost time with a vengeance.
Follow more updates from Sportscasting on our Facebook page.