When Is the 2023 Slam Dunk Contest, and Who Is Participating?
Thursday night marks the official end of the first half of the 2022-2023 NBA season. All-Star Weekend activities begin Friday night and continue throughout the weekend, capped by the 72nd NBA All-Star Game on Sunday night. In between, there will be the Skills Challenge, Three-Point Contest, and Slam Dunk Contest.
Last year's Slam Dunk Contest saw New York Knicks forward Obi Toppin pull out a victory after losing to Portland Trail Blazers guard Anfernee Simons in the 2021 contest. Toppin ended the night with a between-the-legs, off-the-backboard slam, capping what was perceived by many as an underwhelming event. This year, four competitors will try to put a little more life into the 2023 Slam Dunk Contest.
When does the 2023 Slam Dunk Contest take place?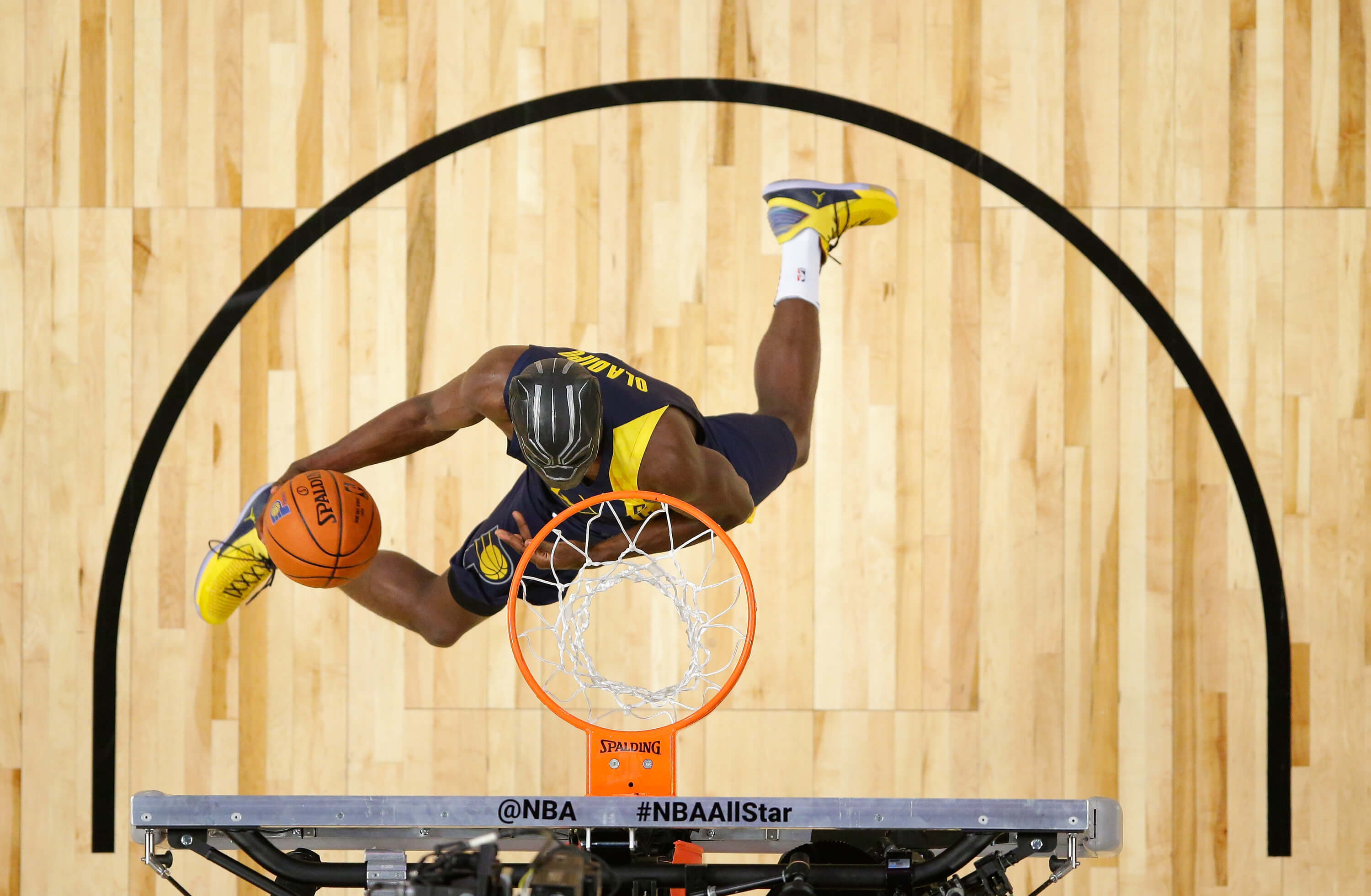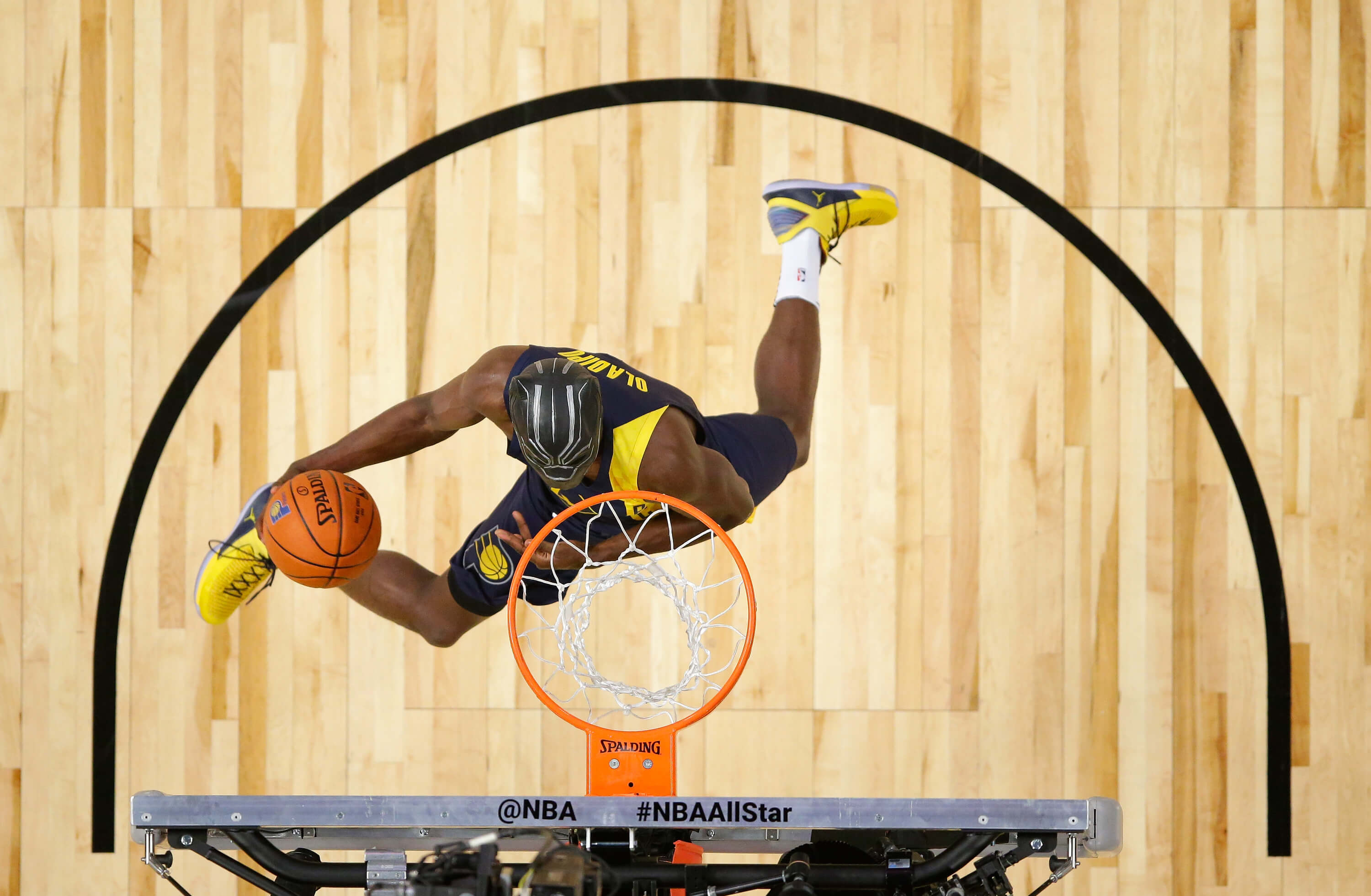 The 2023 Slam Dunk Contest with be the third of three events taking place Saturday night (TNT), beginning at 8 p.m. Eastern. The dunk contest will follow the Kia Skills Challenge and the Starry Three-Point Contest.
Three NBA games cap the first half of the 2022-23 season Thursday night before All-Star Weekend kicks off in Salt Lake City, Utah with some Friday events. At 7 p.m., the Ruffles NBA All-Star Celebrity Game will take place (ESPN). At 9 p.m., TNT will have the Jordan Rising Stars, featuring the most exciting first- and second-year players in the game.
The dunk contest will headline Saturday night's events. The two-round competition will feature four dunkers looking to make their mark on the game. Five judges will be on hand to determine the winner of this year's event.
On Sunday, the 72nd NBA All-Star Game will take place. The game will begin at 8:30 p.m. Eastern and will be the final event of All-Star Weekend.
Who are the dunk contest participants?
Toppin isn't taking place in the 2023 Slam Dunk Contest, so a new champion will be crowned this year. The four participants this season are Kenyon Martin Jr. (Houston Rockets), Trey Murphy III (New Orleans Pelicans), Jericho Sims (New York Knicks), and Mac McClung (Philadelphia 76ers).
A pair of two-time slam dunk champs will be part of the five judges. Dominique Wilkins and Harold Miner will be joined by Lisa Leslie, Karl Malone, and Jamal Crawford. 
A year ago, missed dunks dominated the contest. Toppin outlasted Golden State's Juan Toscano-Anderson, who couldn't land a dunk in the championship round. Toppin simply needed a clean dunk to come away with the championship, and he got one.
Overall, it wasn't a pretty outing.
"This dunk contest was a solid 6," former NBA star Dwyane Wade said on the television broadcast, per Yahoo!.com. Martin, Murphy, Sims, and McClung hope to turn things around this year.