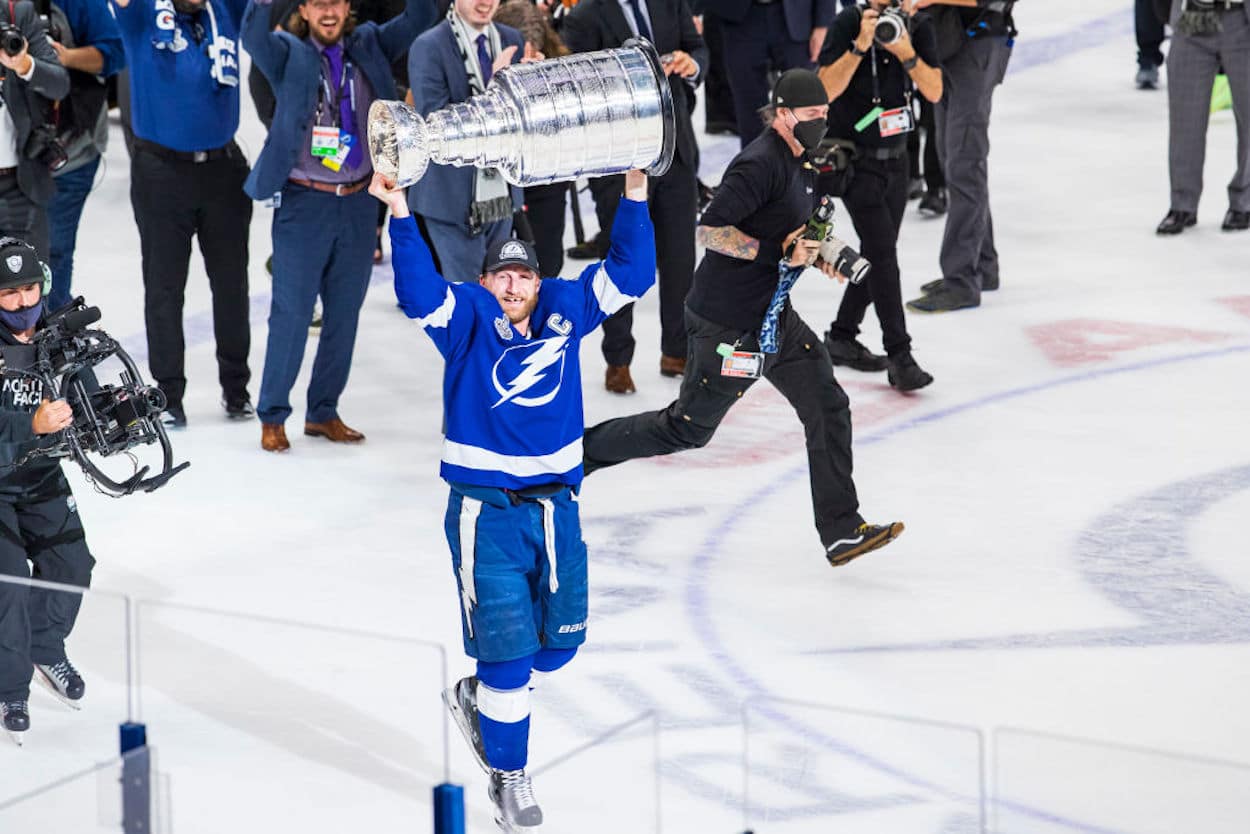 When Was the Last Time an NHL Team Won 3 Stanley Cups in a Row?
The Tampa Bay Lightning have won back-to-back Stanley Cups and are chasing a third. That championship would put them in an exclusive club.
As any hockey fan will tell you, it's pretty tough to win the Stanley Cup. After enduring a grueling, 82-game season, it takes 16 more wins to claim the ultimate prize. Add in some physicality — virtually every team will suffer some injuries by the end of the campaign — and the slim margins for error, and it's easy to see why repeat champions are relatively rare in the modern era.
The Tampa Bay Lightning, however, lifted Lord Stanley's Cup in both 2020 and 2021 and, as of June 2022, are four wins away from a three-peat. With that in mind, let's take a walk down memory lane and consider the last time any NHL team won three consecutive Stanley Cups.
5 NHL squads have won 3 consecutive Stanley Cups, with the most recent being the 1980s Islanders dynasty
Given that there are 10 (or 11, depending on how you count the Ottawa Senators) NHL franchises that have never won the Stanley Cup, you'd probably assume that winning three titles in a row is a rare feat. While that's true, it has happened five times across the years.
The first club to accomplish the feat was the Toronto Maple Leafs, who won three cups from 1947 through 1947. Their famous rivals, the Montreal Canadiens, then won a three-peat of their own (and then some), winning the championship in 1956, 1957, 1958, 1959, and 1960.
Toronto then returned serve with three more titles (1962-64), only for Montreal to lift the Stanley Cup four consecutive times between 1976 and 1979.
That Habs dynasty led directly into another, as the Islanders claimed four straight championships from 1980 through 1984. Those famous squads, led by the likes of Mike Bossy, Clark Gillies, and Bryan Trottier, were the last group to pull off an NHL three-peat.
That illustrious list, however, could soon see a new addition.
That Tampa Bay Lightning are trying to write their name in NHL history with a third Stanley Cup in a row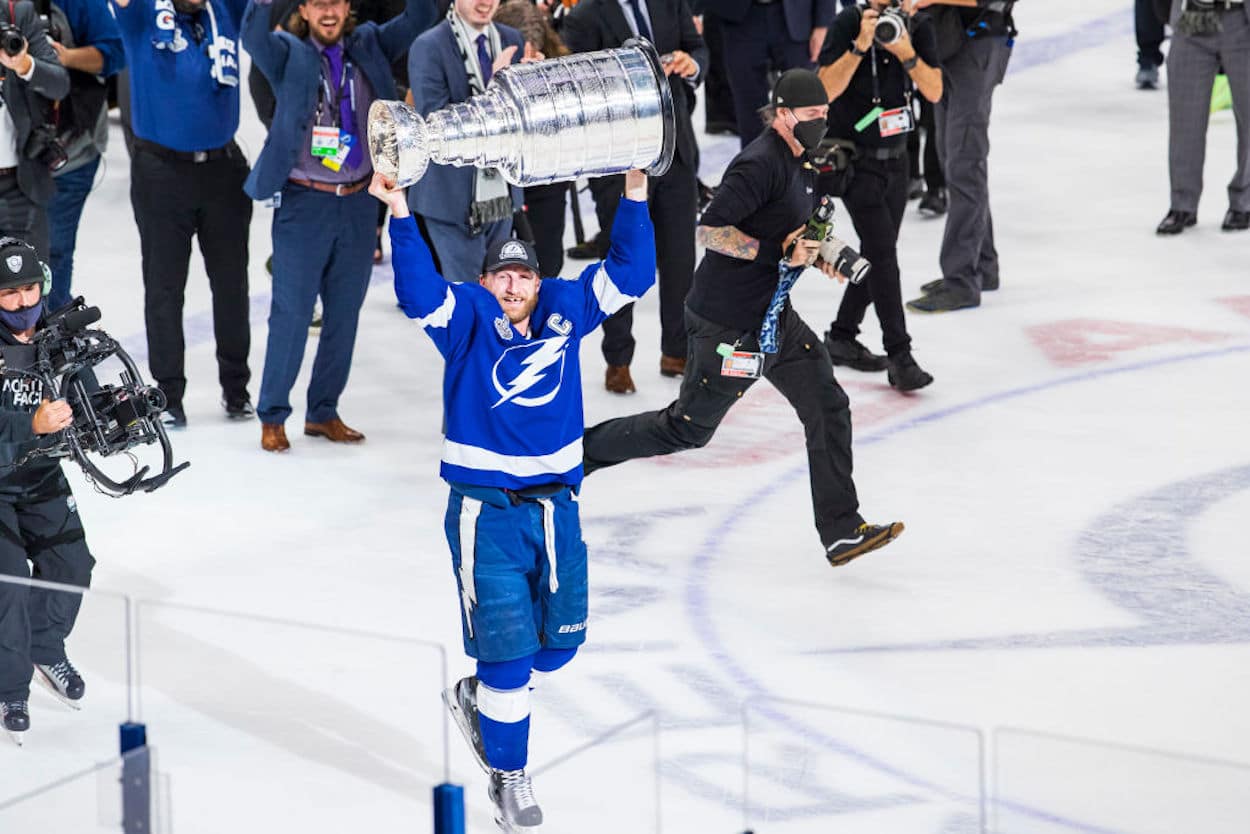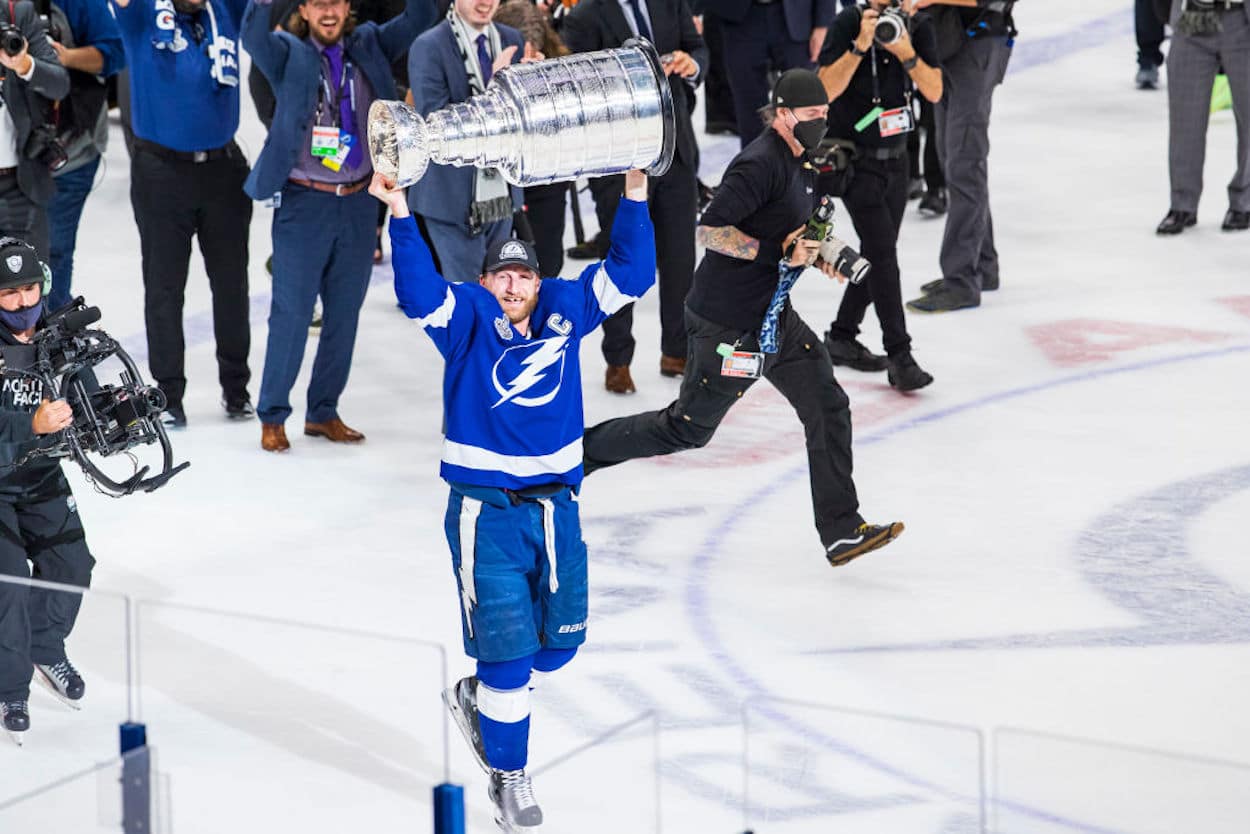 While you might not think of Tampa Bay as a hockey hotbed, the Lightning are currently one of the NHL's top teams. They won the 2020 Stanley Cup in the Toronto bubble, then repeated the feat in 2021. Now, they're on the verge of a three-peat.
After dispatching the New York Rangers, Tampa is back in the Stanley Cup Finals. There, they'll meet the Colorado Avalanche, who advanced comfortably though the Western Conference bracket.
While most outlets give the Avs the edge based on their top-end talent and offensive prowess, Tampa does have a strength that could counter that. The Lightning boast Andrei Vasilevskiy in net; the big Russian is arguably the best goaltender in today's NHL, and if anyone's capable of slowing down Colorado's potent attack, it's him.
The Bolts could also get a boost from Brayden Point, who is trending in the right direction after missing the entire Eastern Conference Finals. If he's able to play (and play effectively instead of struggling through one period before sitting on the bench), he'll give Tampa another legitimate offensive weapon alongside Steven Stamkos and Nikita Kucherov. Colorado goalie Darcy Kuemper has played well this year, but he's returning from an injury. If the Saskatchewan native is at anything less than his best, Tampa will make him pay.
Winning one Stanley Cup isn't easy; winning a third straight, especially against a team like the Colorado Avalanche, is even tougher. At this point, though, the Tampa Bay Lightning have earned the benefit of the doubt.
Let's see if they can earn a place in the history books.
Like Sportscasting on Facebook. Follow us on Twitter @sportscasting19 and subscribe to our YouTube channel.