When Was the Last Time the Celtics and Lakers Met in the NBA Finals?
The Boston Celtics and Los Angeles Lakers are no strangers to the NBA Finals. Both franchises are tied for the NBA lead with 17 championships. They both have also been there within the last three years.
The Lakers won the title during the COVID-19-shortened season in 2020, defeating the Miami Heat. The Celtics lost to the Golden State Warriors in six games in last year's Finals. When is the last time the Celtics and Lakers faced each other for the championship?
The Celtics and Lakers have faced each other 12 times in the NBA Finals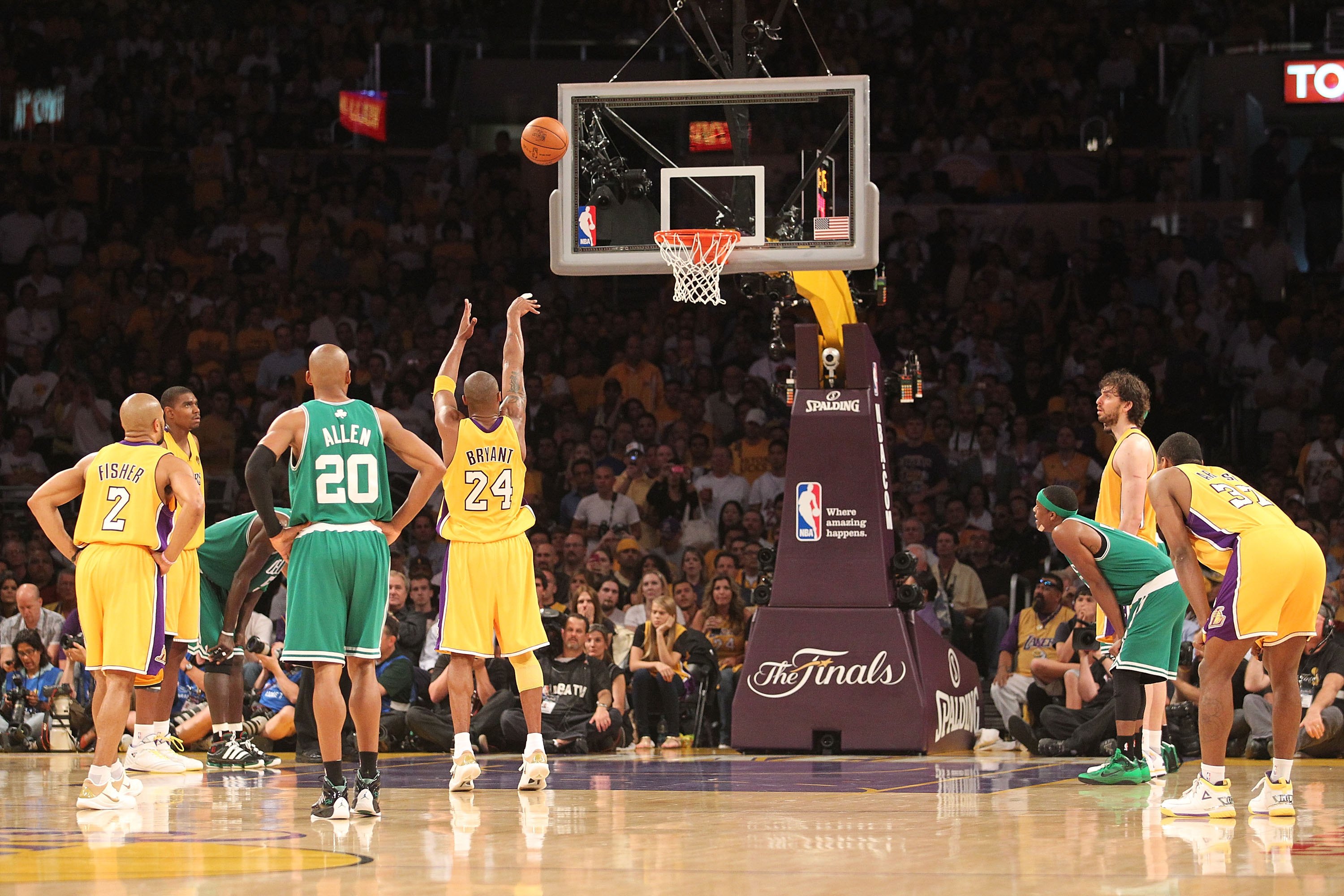 Back in the 1960s and the 1980s, the Celtics and Lakers found themselves in the Finals on a regular basis. For Boston, the championship run began in 1957 when a couple of rookies named Bill Russell and Tom Heinsohn came on board.
The Celtics won the NBA title in '57 and then lost in the Finals to the St. Louis Hawks the following season. In each of the next eight years, they won the championship. During that stretch, they faced the Lakers five times, the first came when the Lakers played in Minneapolis.
After the Philadelphia 76ers ended Boston's Finals run in 1967, Boston won two more titles in 1968 and 1969, defeating the Lakers both times.
During the 1980s, the teams lived in the finals. Each year of the decade, either the Celtics or Lakers made the championship round. They squared off against each other three times. Boston won in 1984, while the Lakers won in 1985 and 1987.
When is the last time they met in the Finals?
After the Lakers knocked off the Celtics in six games in the 1987 NBA Finals, the teams went 21 years before meeting up again for a championship.
In 2008, the Celtics brought Kevin Garnett and Ray Allen on board via two separate trades. Boston went from a 29-win season in 2007 to winning an NBA-best 66 games in 2008. The Lakers were also the No. 1 seed in the Western Conference. The Celtics rallied from 24 points down in Game 4 to take a 3-1 series lead and eventually knock off the Lakers in six games.
The teams met again two years later for the last time. In 2010, the Lakers got their revenge, winning in seven games. Pau Gasol said the Lakers weren't going to lose to the Celtics again.
"For me, besides the tradition and the history of the rivalry, it was more having lost against them in '08 and not allowing them to beat us again," Gasol said on JJ Redick's The Old Man & the Three podcast last March. "To me, that was it's not going to happen. It's not going to happen on our home court. That's why we fought so hard."