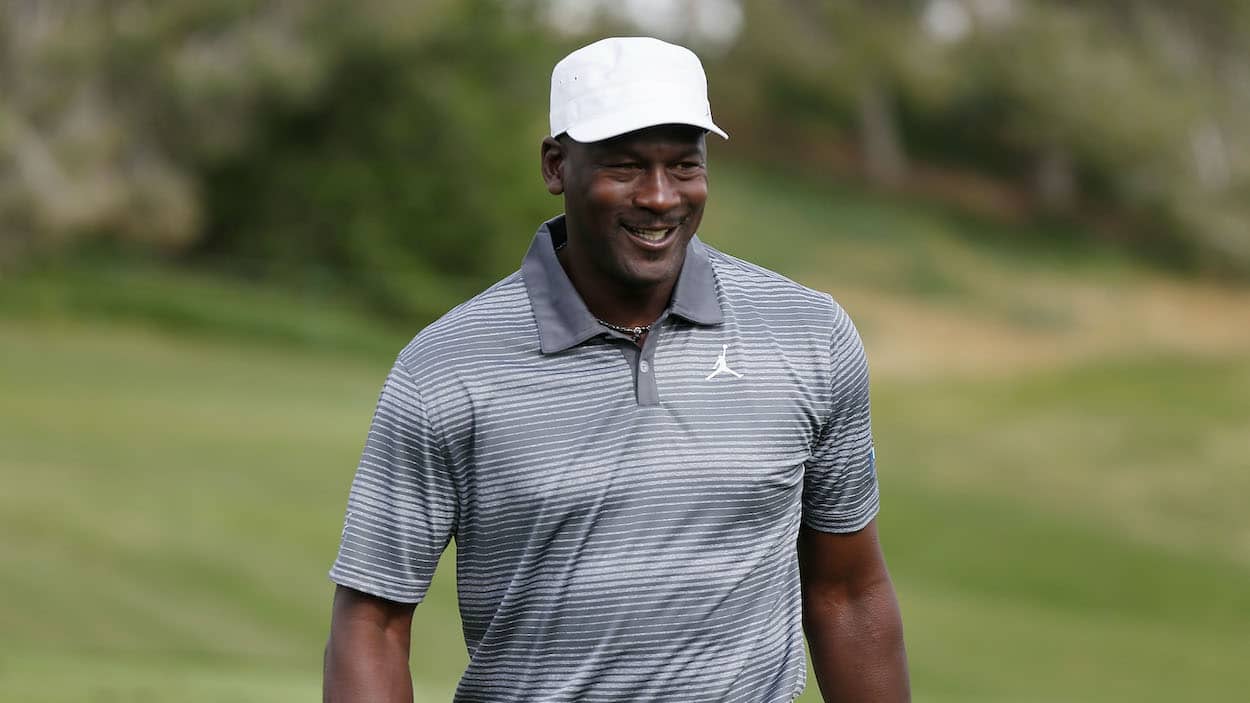 Where Does Michael Jordan Live in 2023?
Michael Jordan has enough money to live just about anywhere he wants. So where does Michael Jordan live in 2023?
Twenty years after retiring from the NBA, Michael Jordan is still one of the most famous athletes in the world. His Jordan brand continues to bring in as much as $130 million per year for basketball's GOAT, and his current net worth is estimated at $2 billion, making him one of the richest athletes we've ever seen. With all that money, MJ can live just about anywhere he wants. But where does Michael Jordan live in 2023? Below we will look at his current known real estate holding to find out.
Michael Jordan's house in Illinois
One of Jordan's oldest homes is located in the city of Highland Park, Illinois, about a 30-minute drive north of downtown Chicago. Jordan had the home built for him in 1995, during his heyday with the Chicago Bulls.
Sitting on a seven-acre estate, the nine-bedroom, 19-bath home consists of 56,000 square feet of pure luxury, according to its listing on the real estate website Zillow.
Key amenities include a regulation-sized basketball court, a fish pond, an infinity pool, a tennis court, a cigar room, and a putting green.
Jordan logos can be found strewn throughout the house, and the front gates are even emblazoned with Jordan's iconic 23 jersey number. For all its comforts, however, Jordan apparently doesn't spend much time in his Highland Park home.
In fact, the property has been on the market since 2012. Its initial asking price was a whopping $29 million, according to Forbes. Eleven years later, that price has been dropped a number of times, and in 2023, it currently sits at a mere $14.85 million, nearly half of its original price.
North Carolina has always been home
Jordan grew up in Wilmington, North Carolina, and later played college basketball for the University of North Carolina at Chapel Hill.
In 2010, Jordan cemented his longstanding relationship with the state by buying the Charlotte Hornets NBA franchise. It should come as no surprise, then, that Jordan owns multiple properties in the state of North Carolina.
In 2010, Jordan purchased a whole-floor penthouse in downtown Charlotte, not far from the arena where the Hornets play (per Variety). Then, in 2013, Jordan bought a sprawling home just north of Charlotte on Lake Norman. That house, which AOL News reported that Jordan bought for $2.8 million, contains six bedrooms and eight bathrooms in its 12,310 square feet.
Aside from being right on the water, that home is also located within the confines of The Peninsula Club, a luxury country club. That means that Jordan — a dedicated golfer — has a course basically right outside of his front door. At the same time, the home also gives him easy access to Charlotte, where he spends plenty of time as the Hornets' owner.
Michael Jordan enjoys the Sunshine State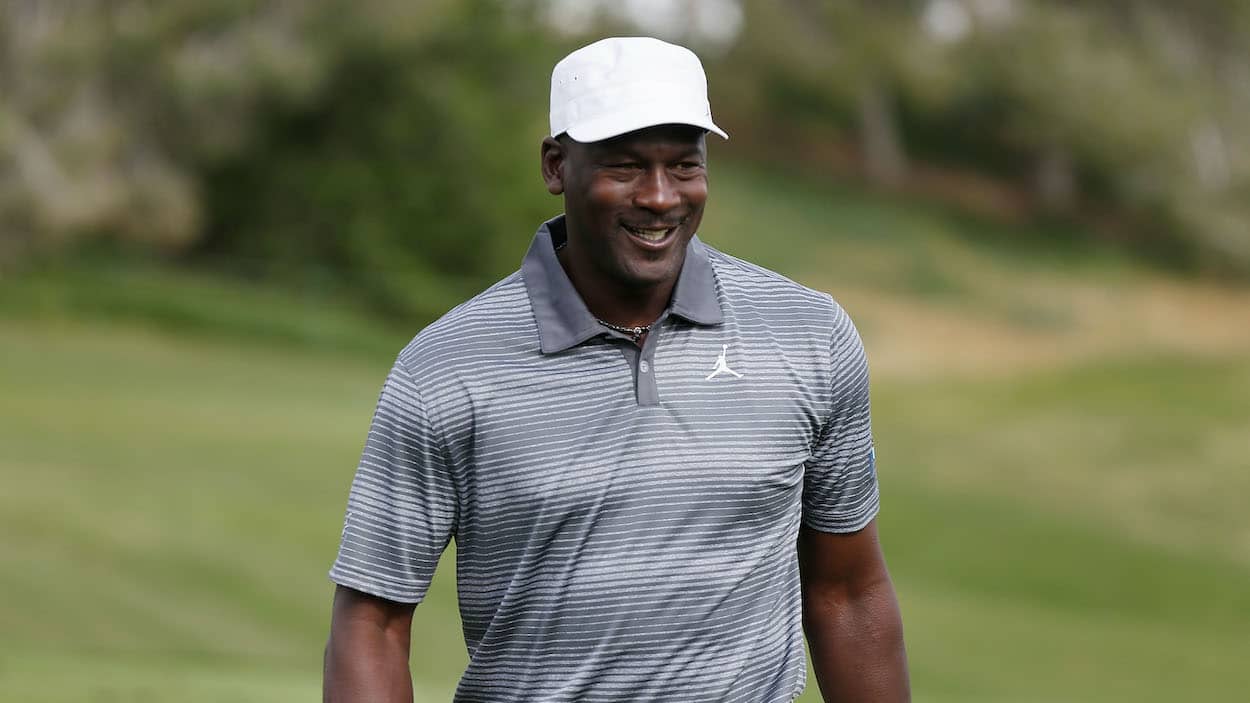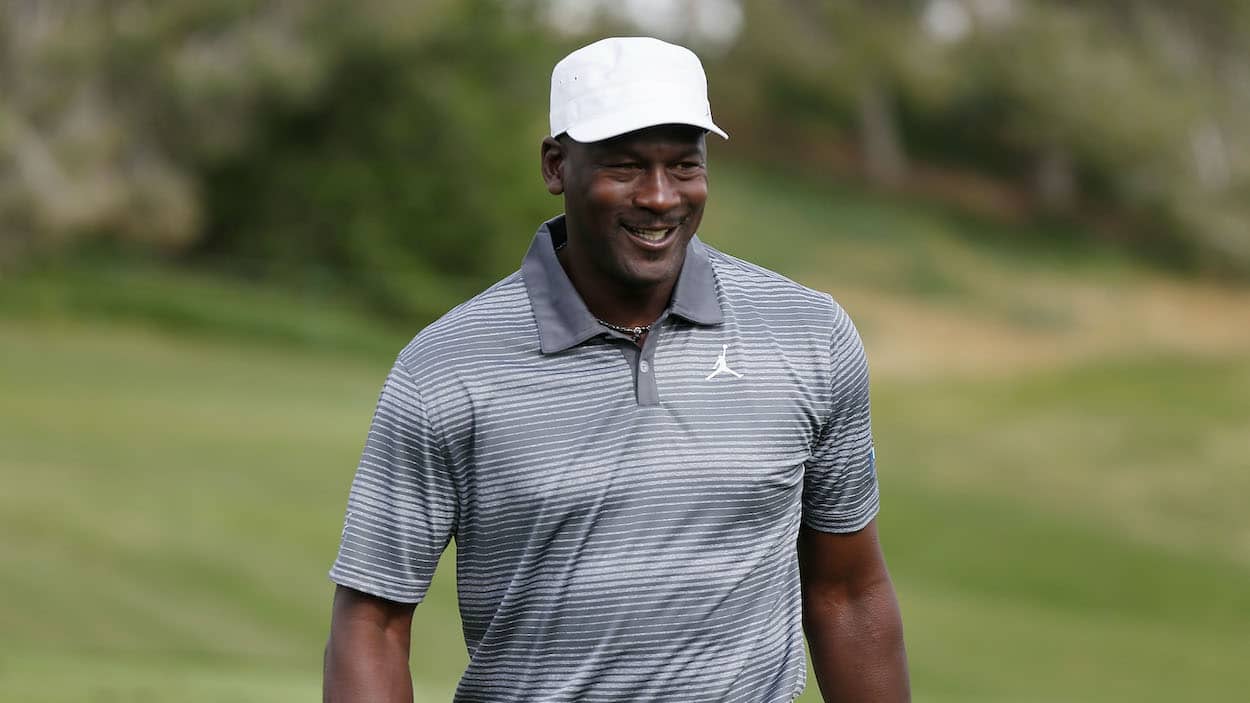 His North Carolina mansion wasn't the only home Jordan moved into back in 2013. That year also saw the completion of Jordan's mansion in Jupiter, Florida.
According to Echo Fine Properties, Jordan spent $4.8 million on the land and $7.6 million on the construction of the home. Including furnishings, it is likely that the property ultimately set Jordan back over $20 million.
At 28,000 square feet, Jordan's Jupiter mansion is over twice as big as his place outside of Charlotte, although just half as big as his unsold estate back in Highland Park. As you can imagine, the property has nearly every luxury you can think of.
Most importantly, however, it is located within The Bears Club — a private neighborhood with a golf course that the great Jack Nicklaus designed.
With a schedule as busy as Jordan's, it's likely he splits time between his different houses. One common theme seems to be that he likes to live as close as he can to a golf course.