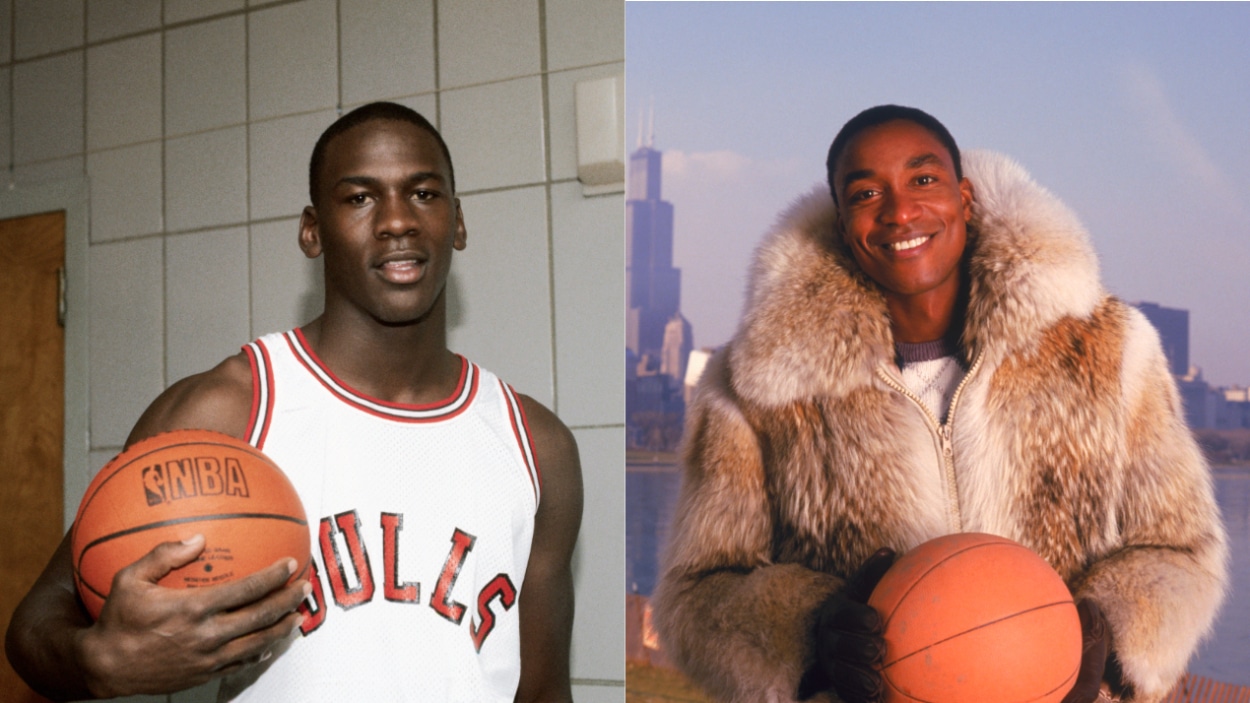 Michael Jordan Once Showed Up at Schlitz Malt Liquor Summer League, Summoned Isiah Thomas, and the Pistons Great Stole the Show
On one memorable night in 1985 at the iconic Chicago State Summer League, Michael Jordan came, called Isiah Thomas, and the Pistons great taught a kid named Tracy Dildy a lesson.
The Schlitz Malt Liquor Summer Basketball League at Chicago State University was already one of the premier summer basketball leagues in the country back in 1985. Then Michael Jordan showed up one night and summoned the Detroit Pistons' Isiah Thomas to come down and play with him.
That night, a young Chicago native named Tracy Dildy tried to prove himself against Thomas, and Jordan's rival stole the show. The Detroit Pistons point guard taught Dildy a lesson about the difference between college ball and the NBA.
The Schlitz Malt Liquor Summer Basketball League at Chicago State University was once a big deal
Back in the day, before the NBA's Las Vegas Summer League became a corporate conference surrounding an NBA-sanctioned mini-tournament, there were a handful of Summer Leagues in big cities around the country.
In the 1980s, there was the Drew League in Los Angeles, Rucker Park in New York City, and Chicago State in the Windy City.
These summer tournaments drew local streetball legends, college players, and borderline NBA prospects. They were basically the best organized/pickup games in the world. This is why they would often draw the biggest stars in the NBA who wanted some run.
Some incredible NBA players balled out at Chicago State in the '80s. Chicago natives like Maurice Cheeks, Mark Aguirre, and Isiah Thomas would often show up to play in front of the 4,000 or so fans who showed up to watch (for free) in Chicago State's 2,700-seat arena.
Chicago Bulls players in town for the offseason, such as Reggie Theus and Orlando Woolridge, would also come by. And sometimes, a player like Terry Cummings or even Patrick Ewing would happen to be in town and lace-up their high-tops.
Then, on one hot, steamy Chicago evening in 1985, Michael Jordan showed up.
Michael Jordan showed up at Chicago State and called up a few friends
Six years before legendary basketball writer Sam Smith wrote his seminal Michael Jordan book, The Jordan Rules, he wrote for the Chicago Tribune.
In a July 10, 1985, Chicago Tribune article, Smith recapped an incredible night at the Chicago State Summer League when Chicago Bulls reigning Rookie of the Year Michael Jordan came by to play some hoops.
Smith wrote that Jordan showed up out of the blue one evening. Once there, he decided he wanted some higher-level competition on that sweltering Chicago night. "So he asked league organizers to call [the Detroit Pistons' Isiah] Thomas and the Dallas Mavericks` Mark Aguirre, who were home for the summer."
Aguirre didn't show up for Jordan, but Thomas did and stole the show.
A former Chicago high school star playing at San Diego State in 1985 named Tracy Dildy wanted to test himself against Thomas. The Detriot Piston was, by then, a four-time NBA All-Star. Smith reported that Dildy initially got the better of Thomas, hitting "a couple of jump shots on Thomas."
That's when Thomas showed exactly why he is one of the greatest players in NBA history. Smith shared the recollections of Mike Davis, who was coaching Thomas' team that night:
'They went one-on-one for the next five minutes. One time, Thomas is dribbling the ball real low, like the Globetrotters do. And when the kid goes for the ball, Thomas puts it behind his back and goes in for a lay-up. Then Thomas is dribbling, and another guy comes over to double-team, and he goes between them and jams left-handed,' Smith chortled. 'The place went up for grabs.'

Sam Smith on Isiah Thomas at Chicago State Summer League
Dildy learned a lesson the hard way that fateful night about the difference between an NBA star and a college player. Interestingly, he seems to have learned from that lesson in a way that helped him have a lifelong career in basketball.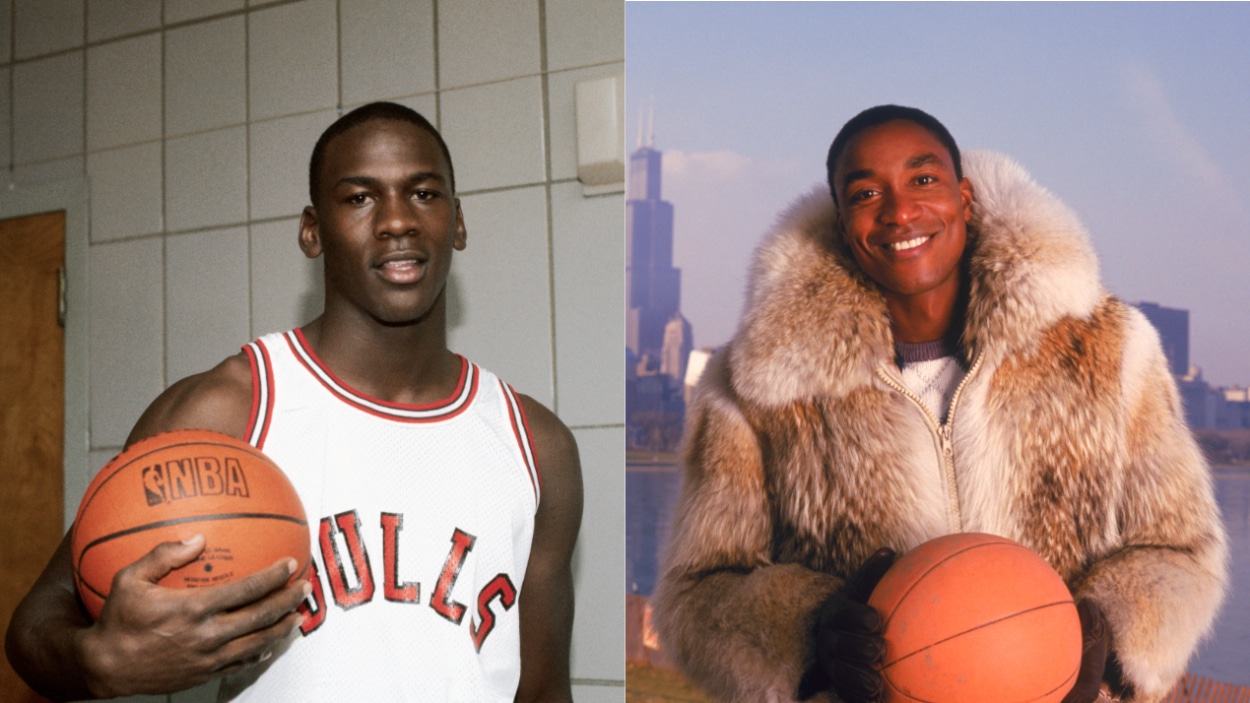 What happened to Tracy Dildy?  
There are three people in this Chicago State Summer League story. And we all know what became of Michael Jordan and Isiah Thomas. But what became of Tracy Dildy?
Dildy was a star at King High School in Chicago before heading to San Diego State. He played two seasons on the West Coast before transferring back home to the University of Illinois-Chicago.
In four years in college basketball, Dildy averaged 20.4 minutes, 4.4 points, 3.6 assists, and 1.6 steals per game. While that was good enough to make the UIC Athletics Hall of Fame in 1995, per DetroitTitans.com, it wasn't good enough to make the NBA.
However, Dildy did make a long career in basketball for himself.
The Chicago native got a job as an assistant coach at Ball State in 1994. Then, he moved back to Chicago to take the same role at DePaul. While on the Blue Demons sideline, he helped recruit future NBA players like Quentin Richardson, Bobby Simmons, Steven Hunter, and Eddy Curry to DePaul. 
Dildy went on to get assistant jobs at UIC, Auburn, Ole Miss, and UAB. 
Eventually, though, life came full circle for Dildy. He became head coach of Chicago State University, the very place Thomas once lit him up. 
For the last four years, he has served as an assistant coach for the Detroit Mercy Titans in the Horizon League. 
All stats courtesy of Sports Reference
Like Sportscasting on Facebook. Follow us on Twitter @sportscasting19 and subscribe to our YouTube channel.