Lonzo, LiAngelo, and LaMelo Ball Are All About to Join the Same Los Angeles Basketball Team
Don't worry, Los Angeles Lakers and Clippers fans, you're not getting the Ball brothers (or getting them back in the Lakers case) for the 2021-22 season. Instead, the Big Baller Brand brothers — Lonzo, LiAngelo, and LaMelo Ball — will be in LA this summer, hooping together. 
The Ball brothers won't be on the court in a professional capacity. They are teaming up to play in the legendary LA-based summer tournament, the Drew League. Their team will reunite the brothers and much of the cast of their renowned high school squad. 
What is the Drew League?
Community organizer Alvin Willis founded the Drew League in 1973 as "a place for young men and women of South Central Los Angeles to learn life lessons through basketball," according to DrewLeague.com.
What started as a modest six-team league in the Charles Drew Junior High School has grown into the premier West Coast summer basketball league in the U.S. It is LA's answer to New York City's Rucker Park tournament. 
Today, the league plays in the (slightly) larger King Drew High School gym. It now consists of 28 teams that only get in at the invite of the organizers. The Drew League has seen "streetball legends, collegiate athletes, and several NBA stars" vie for the title through the years. 
These stars and legends include some of the best and most exciting players who've never played in the NBA, like Kenny "Bad Santa" Brunner and James "Gumby" Gray. Local LA-products-turned-NBA-stars like DeMar DeRozen, Baron Davis, Nick Young, and Brandon Jennings also regularly feature in the league. 
Even all-time greats Kobe Bryant and LeBron James have made Drew League runs in the summer. 
The Ball brothers are reuniting with their storied Chino Hills high school basketball team
The three Ball brothers, Lonzo Ball and LaMelo Ball, who play in the NBA, and their middle brother LiAngelo Ball, who played at UCLA, are teaming up on a Drew League team this summer. LiAngelo told SLAM magazine: 
I'm going to be playing in the Drew League with my brothers. That's going to be exciting. That's going to be a show. Damn near our whole high school team, for real. Me, Melo, Zo, Eli (Scott). Big O (Onyeka Okongwu) might play. It's going to be fun, just all grown up now and coming back together, so I'm excited to see what's going to happen, but I know it's going to be a show for sure.
He mentions that he hasn't played with both his brothers together since "damn near high school, together, on a real competitive level." The details of exactly who will play on LiAngelo's Drew League team are yet to be confirmed.
The other players he mentioned were members of the 2015-16 Chino Hills High School basketball team in Chino Hills, California, which may be the best high school basketball team of all time. 
Who is the best high school basketball team of all time?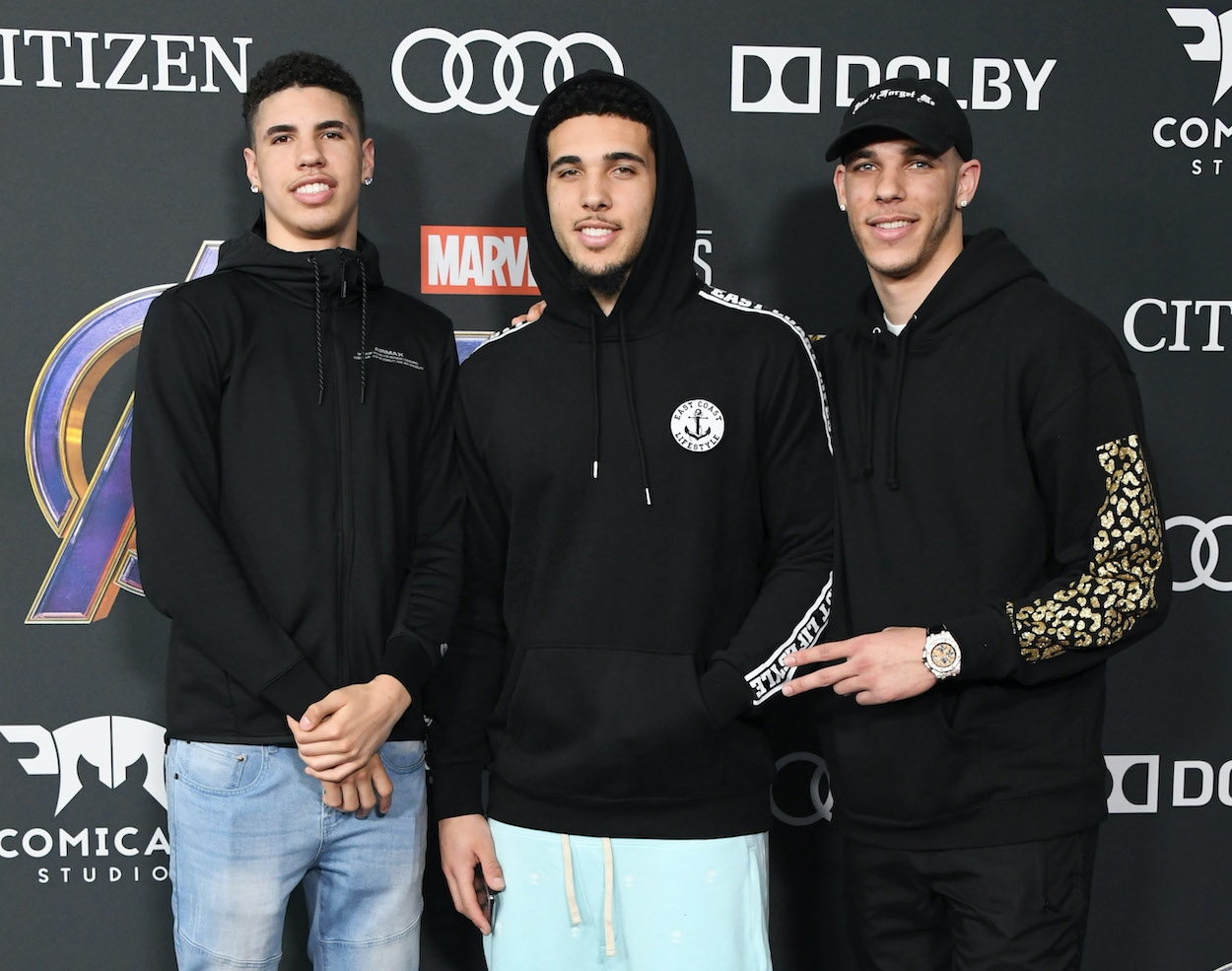 The 2015-16 Chino Hills basketball team starting five included three NBA draft picks, Lonzo Ball (2017, No. 2 overall), LaMelo Ball (2020, No. 3 overall), and Onyeka Okongwu (2020, No. 6 overall). It also featured a G League player (LiAngelo Ball) and Eli Scott, an All-Conference player heading into his fifth and final year playing at Loyola Marymount. 
That team went 35-0 on their way to a California State Championship. Along the way, it took down national powerhouses Montverde Academy and Mater Dei. The team averaged 97.9 points per game that year, according to USA Today. This is an incredibly high number for a high school team that only plays 32-minute games. 
Other contenders for this title which have also gone undefeated and produced at least three NBA players from a single team include: 
The 1981-1982 Dunbar (Baltimore) team with Mugsy Bouges, Reggie Lewis, Reggie Williams, and David Wingate
The 1988-1989 St. Anthony (New Jersey) team with Bobby Hurley, Terry Dehere, and Rodrick Rhodes
The 1989-1990 Southwestern (Detroit) with Jalen Rose, Vashon Lenard, and Howard Eisley
The 1992-1993 Oak Hill Academy (Virginia) team with Jerry Stackhouse, Jeff McGinnis, Mark Blount, and Makhtar NDiaye
The 19-20 Montverde Academy basketball team will soon have a claim to this list. The squad included three players expected to be first-round picks in the 2021 NBA draft: Oklahoma State's Cade Cunningham, Florida State's Scottie Barnes, and Arkansas' Moses Moody. 
If this star-studded class plays up to their expected draft spots, it could eclipse Lonzo, LiAngelo, and LeMelo Ball's team and all the others on this list for the best high school basketball team ever. 
Like Sportscasting on Facebook. Follow us on Twitter @sportscasting19