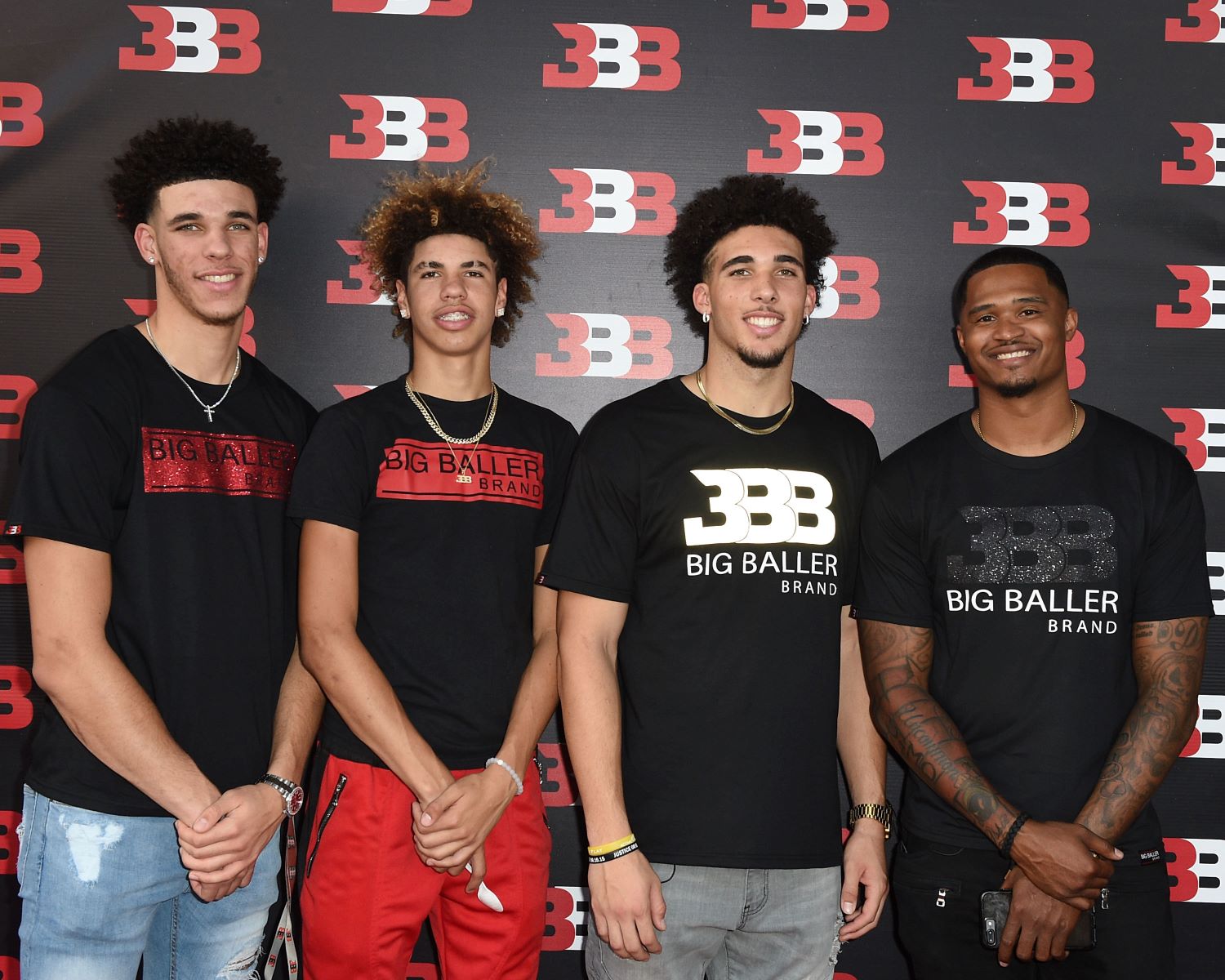 How Many Ball Brothers Are There?
Lonzo Ball and LaMelo Ball became stars thanks to their basketball skills and their outspoken father. How many Ball brothers are there?
Thanks to their controversial father, Lonzo Ball and his brothers became well-known figures as teenagers. Basketball fans around the world have watched them go from prep stars to full-on NBA players in what seems like a blink of an eye.
LaMelo Ball became the latest member of his family to make the leap to the most competitive league on the planet. The 19-year-old now faces a ton of pressure to transform the Charlotte Hornets from a perennial loser into a title contender.
On the other hand, his 22-year-old brother, LiAngelo Ball, experienced a recent setback in his quest to carve out his own NBA career. Let's take a closer look at each member of one of the most famous families in sports today.
Lonzo Ball became the first Ball brother to make it to the NBA
As the eldest son of two former college basketball players, Lonzo Ball faced a ton of pressure to live up to the hype his dad created. Following a standout career at Chino Hills High, he stayed close to home to play his college ball.
Although he only spent one year at UCLA, he showcased superstar potential. Despite having an odd shot form that drew plenty of criticism, Ball connected on 41.2% of his 3-point attempts in 36 games with the Bruins. He finished his freshman season with averages of 14.6 points, 7.6 assists, 6.0 rebounds, and 1.8 steals.
The 6-foot-6, 190-pound point guard entered the 2017 NBA draft as arguably the top overall prospect. The LA Lakers selected Ball with the No. 2 pick.
However, the move didn't turn out as expected. Ball struggled mightily as a shooter in two years with the Lakers. In July 2019, he became the centerpiece of the massive trade that brought Anthony Davis to LA.
In his first season with the New Orleans Pelicans, set career-highs in points (12.6), steals (2.7), and field-goal percentage (41.9). The 23-year-old forms a high-upside one-two punch with Zion Williamson, who went No. 1 overall two years after Ball got selected second.
The Hornets made LaMelo Ball the new face of the franchise
While his oldest brother made it to the NBA first, LaMelo Ball has a chance to make everyone forget about Lonzo Ball. Of course, the rookie point guard took quite a different route to get to the league.
Like Lonzo, LaMelo starred at Chino Hills High. However, he didn't end up going to college. Instead, he started his pro career while his friends sat in classrooms and studied for final exams.
The youngest Ball brother played in the Lithuanian Basketball League until his father ended that experiment because of a lack of playing time. A move to Australia turned out much more fruitful for the supremely skilled scorer.
Just over a month ago, the Hornets made LaMelo Ball the No. 3 pick in the 2020 NBA draft. In his first three games, he has averaged 6.3 points, 3.7 rebounds, 3.0 assists, and 1.3 steals in 17 minutes.
LiAngelo Ball isn't quite on the same level
When people ask, "How many Ball brothers are there?" it's easy to forget that Lonzo and LaMelo actually have a sibling sandwiched in between. While his two brothers became top-three NBA draft picks, LiAngelo Ball never came close to achieving that feat.
In fact, he didn't get selected at all during the 2018 NBA draft.
Still, that hasn't stopped the 6-foot-5, 215-pound shooting guard from attempting to stick around the NBA. In December 2019, LiAngelo Ball signed with the Oklahoma City Blue, the G League affiliate of the Oklahoma City Thunder. However, the COVID-19 pandemic caused the league to cancel the rest of the season.
Earlier this month, the 22-year-old signed a training camp contract with the Detroit Pistons. The team waived him 11 days later, which didn't exactly sit well with his father. LiAngelo Ball remains without an NBA home and does not appear to have much of a future in the league.
Ultimately, the three Ball brothers have each taken different paths to try and make a living playing basketball. But who will go down as the most successful remains to be seen.
Whatever happens, LaVar and Tina Ball certainly have plenty to be proud about.
Statistics courtesy of Sports Reference and Basketball Reference.