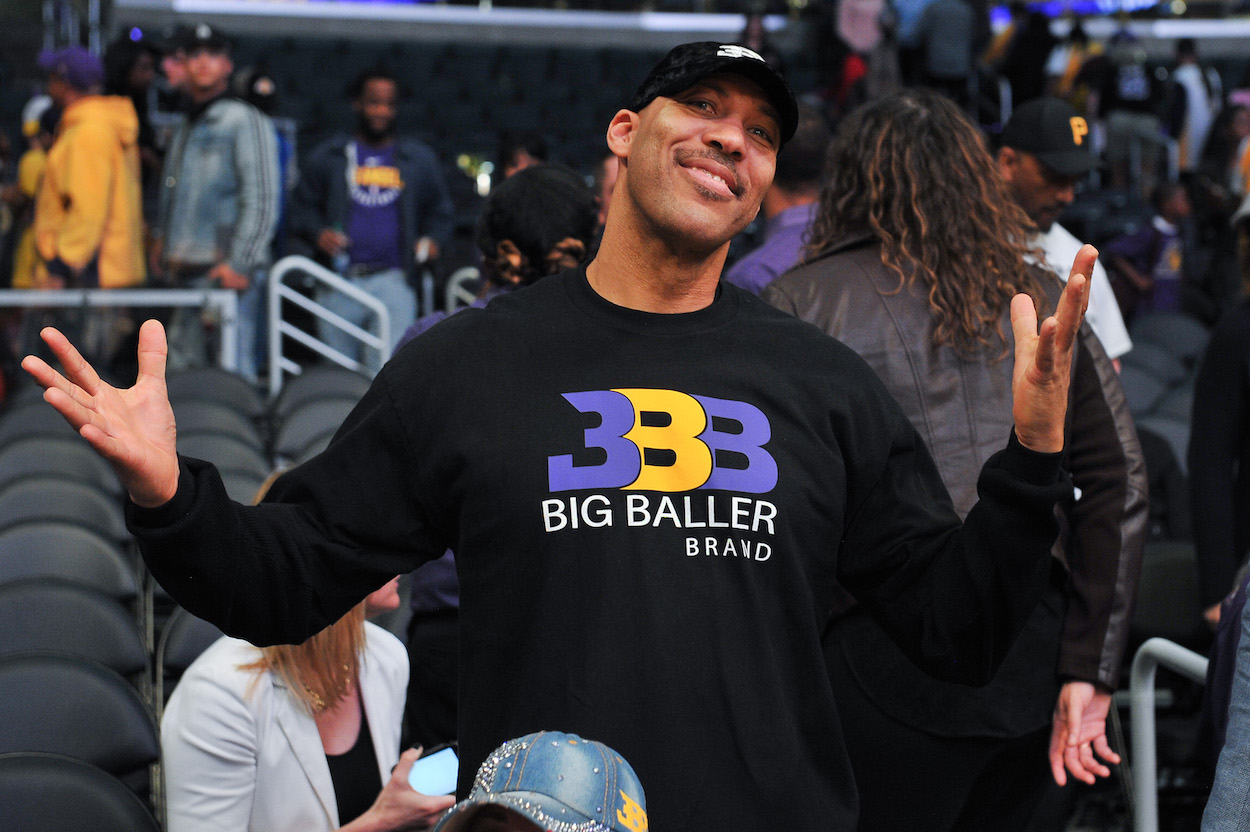 LaVar Ball Makes Obnoxious Video About LaMelo Ball's Rookie of the Year Award While Hawking a $50 ROTY Hat
LaVar Ball is never one to miss an opportunity to talk trash or try and sell you something, His obnoxious LaMelo Ball ROTY video does both. In a social media video, LaVar touts his son's accomplishment and tries to sell you a $50 hat commemorating the accomplishment.
LaVar Ball, the father of NBA players Lonzo and LaMelo Ball, is one of the most outspoken personalities in the basketball world. He is a shameless self-promoter who even created his own Big Baller Brand (BBB) shoe and apparel line to celebrate his family's basketball prowess. 
Although he's toned down his act ever so slightly in the last few years, he's back to his old ways now that his kids are excelling on the court. He recently released a bombastic social media video to commemorate LaMelo's Rookie of the Year Award win. And, of course, sell a limited-edition ROTY/BBB hat for just $50. 
LaMelo Ball won the 2021 NBA Rookie of the Year Award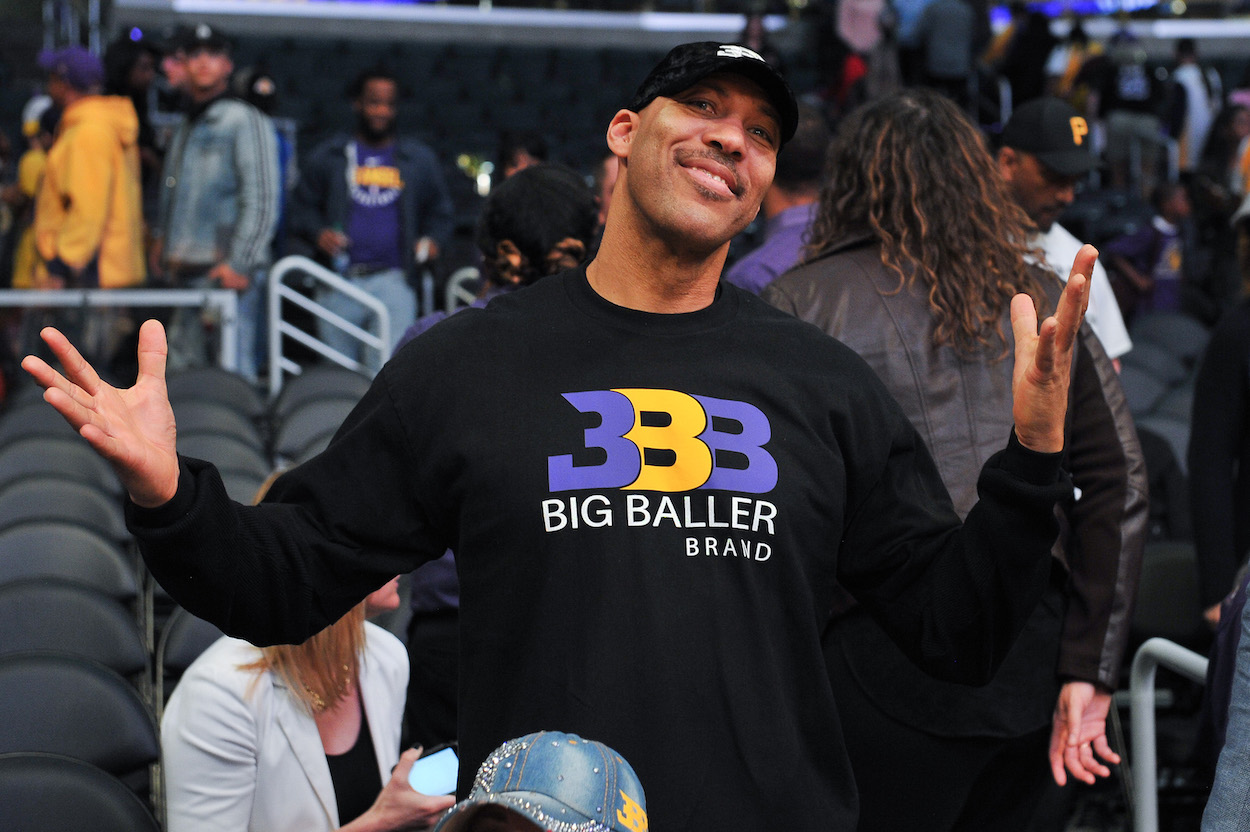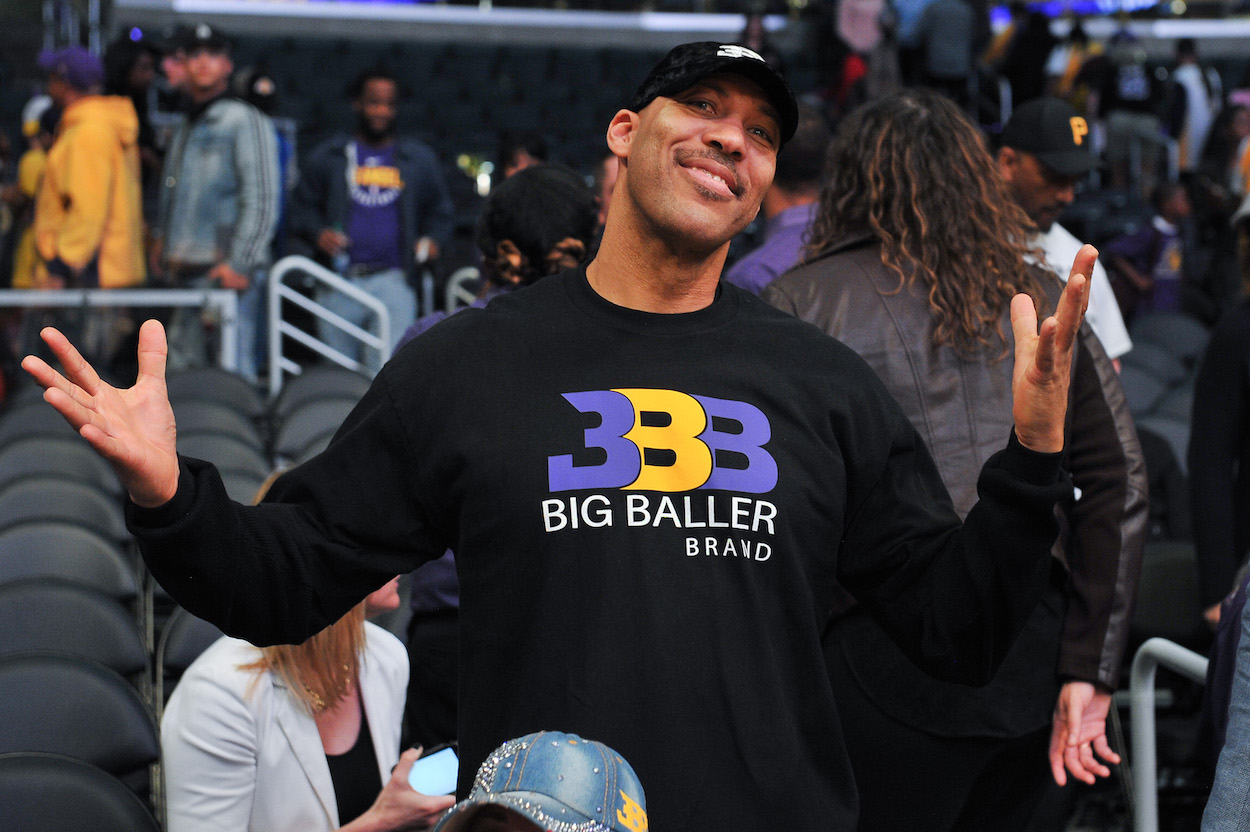 The Charlotte Hornets selected LaMelo Ball No. 3 overall in the 2020 NBA draft. The Minnesota Timberwolves and Golden State Warriors picked Anthony Edwards and James Wiseman, respectively, ahead of the youngest Ball brother, but LaMelo still took home the 2020 Kia NBA Rookie of the Year Award.  
LaMelo's performance was so impressive in the 2020-21 NBA season that he won the award despite missing 21 games with a fractured right wrist. In the 51 games he played, the point guard put up an impressive stat line that included 15.7 points, 5.9 rebounds, 6.1 assists, and 1.6 steals per game. 
While winning the award, LaMelo also led the Hornets to heights not seen in quite a while. The team finished the season 33-39. While the team didn't make its first official playoff appearance since the 2015-16 season with that mark, it did make an appearance in the NBA Play-In Tournament. LaMelo and the Hornets lost to the Indiana Pacers in the opening game 144-117.
LaVar Ball's Big Baller Brand is selling limited-edition ROTY hats 
As someone who never misses an opportunity to brag or sell something, LaVar took LaMelo's ROTY win as a chance to do both. In an obnoxious Twitter video, LaVar slowly turned to the camera and started spouting off: 
That's right! I ain't even gotta say nothing! Cuz it went down the way I said it was going to go down. Now we made these hats, and we only made a selected few. Guess what? You BETTER get yours now, cuz I only made so many of them. Why? CUZ I CAN!
The way it "went down" refers to his prediction that, of course, LaMelo Ball would win Rookie of the Year. The hat in question has the BBB logo on the front with LaVar's obnoxious catchphrase, "I Told You So!" and the side of the hat features the letters ROTY, trumpeting his youngest son's accomplishment. 
According to Big Baller Brand, Inc., the hat features a flat visor, matching fabric under the brim, a matching sweatband, and a plastic adjustable strap. You can pick one up for your collection for the obnoxious price of $50. 
We should hear a lot more from LaVar Ball this offseason 
In addition to calling his shot with LaMelo winning ROTY – although he also predicted the same for Lonzo, who failed to get a single vote his rookie season – the Ball family will also be entering free agency in the summer or 2021. 
Lonzo is a restricted free agent, and his father has already stated his preference. In a radio interview in March, USA Today reports that LaVar told the Mason & Ireland show, "No! No, he can't stay in New Orleans. Come on, man. Come on," when asked if he wanted Lonzo to stay with the Pelicans. 
The New York Post speculates that the New York Knicks might have an interest that is sure to intrigue Lonzo's limelight-loving dad. If Lonzo, and by extension LaVar, get the New York City stage, and LaMelo keeps ascending up the rungs on NBA superstardom, we know exactly how LaVar Ball will handle that: obnoxiously. 
All stats courtesy of Basketball Reference