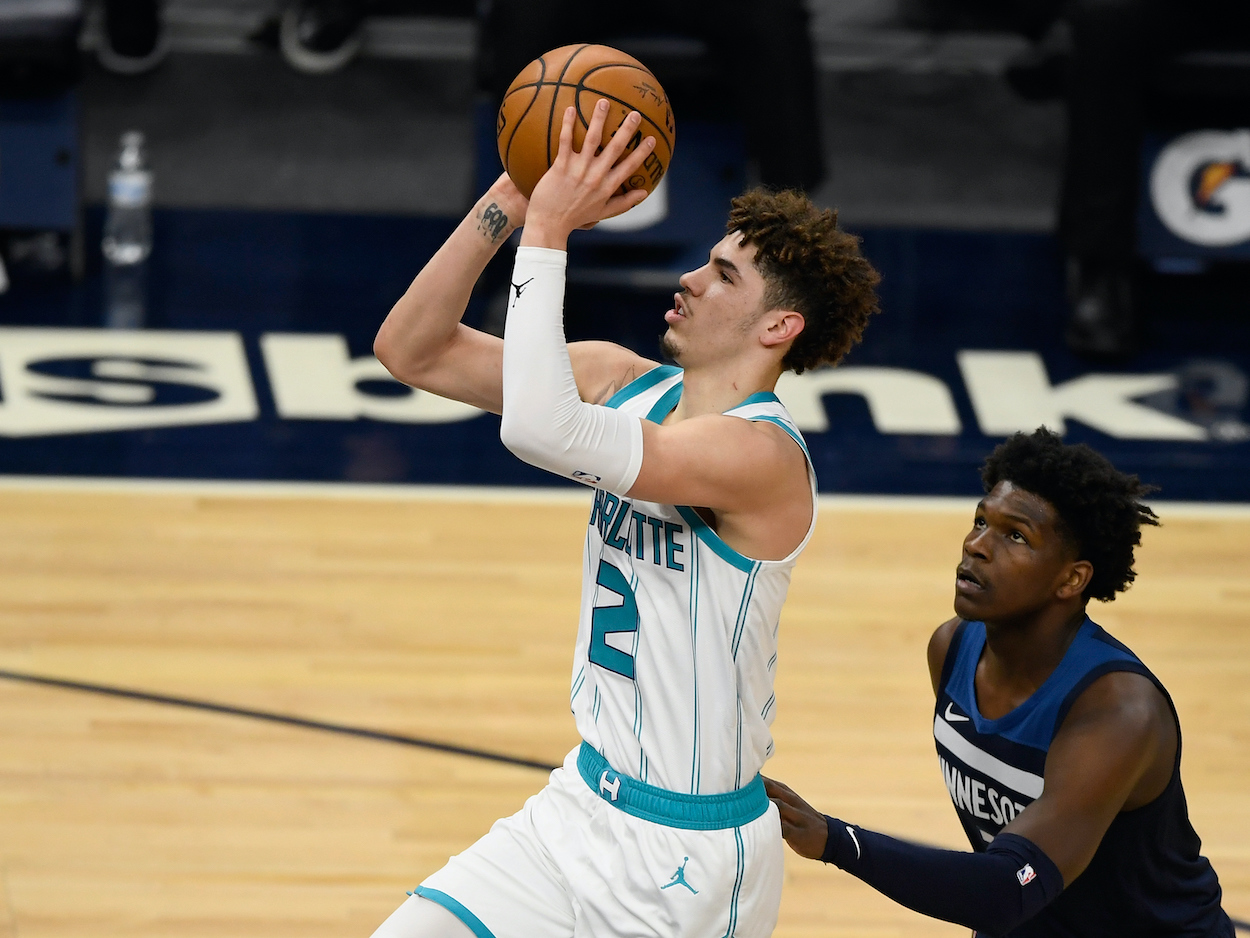 LaMelo Ball Won Rookie of the Year, and Anthony Edwards and the Minnesota Timberwolves Aren't Happy About It
The LaMelo Ball, Anthony Edwards debate will be around for a long time. The Charlotte Hornets picked Ball No. 3 overall in the 2020 NBA draft, two spots behind Edwards, the Minnesota Timberwolves No. 1 overall selection. Both Ball and Edwards had fantastic rookie seasons. However, it was Ball who went on to win the Kia Rookie of …
The LaMelo Ball, Anthony Edwards debate will be around for a long time. The Charlotte Hornets picked Ball No. 3 overall in the 2020 NBA draft, two spots behind Edwards, the Minnesota Timberwolves No. 1 overall selection.
Both Ball and Edwards had fantastic rookie seasons. However, it was Ball who went on to win the Kia Rookie of the Year Award. Although Ball won the award by a significant margin, Edwards, his teammate, and even the franchise itself wasn't too happy about it.
LaMelo Ball won Rookie of the Year even though he missed significant time
Ball put up stats as a rookie that any NBA player would be proud of, let alone a first-year one. The point guard finished the 2020-21 season, averaging 15.7 points, 5.9 rebounds, 6.1 assists, and 1.6 steals in just 51 games due to a fractured right wrist. By comparison, Edwards averaged 19.3 points, 4.7 rebounds, 2.9 assists, and 1.1 steals per game.
The other big difference between the two rookies' resumes is their team's records. While this doesn't necessarily reflect which rookie has a better debut season, it is hard not to take it into account. Edwards and the Timberwolves had the league's sixth-worst record at 23-49. Ball's Hornets made the NBA Play-In Tournament with a mark of 33-39.
The better overall stat line and team record propelled Ball to a dominating ROY win. According to NBA.com, Ball received 84 of 99 first-place votes while Edwards got the remaining 15. Additionally, "Players were awarded five points for each first-place vote, three points for each second-place vote, and one point for each third-place vote."
Ball finished with 465 points to Edwards' 309.
The Minnesota Timberwolves took up for their ROY candidate, Anthony Edwards
It is easy to argue that Ball deserved the award, hands down, with the better record and the more well-rounded box scores. That is not how many associated with the Timberwolves saw it, though.
The Timberwolves official Twitter account simply tweeted, "lol," when the league announced the results. Minnesota's star big man, Karl-Anthony Towns, also found it funny his young teammate didn't get the nod. He responded by tweeting three laughing emojis.
Edwards also responded to the news on Twitter. The young star used two "100" emojis while quote tweeting a user who said, "I don't think the NBA voters realize what they just did. You should never poke the bear…#savethistweet #IpromiseItAgesWell."
Ball and Edwards will likely see changes to their teams this summer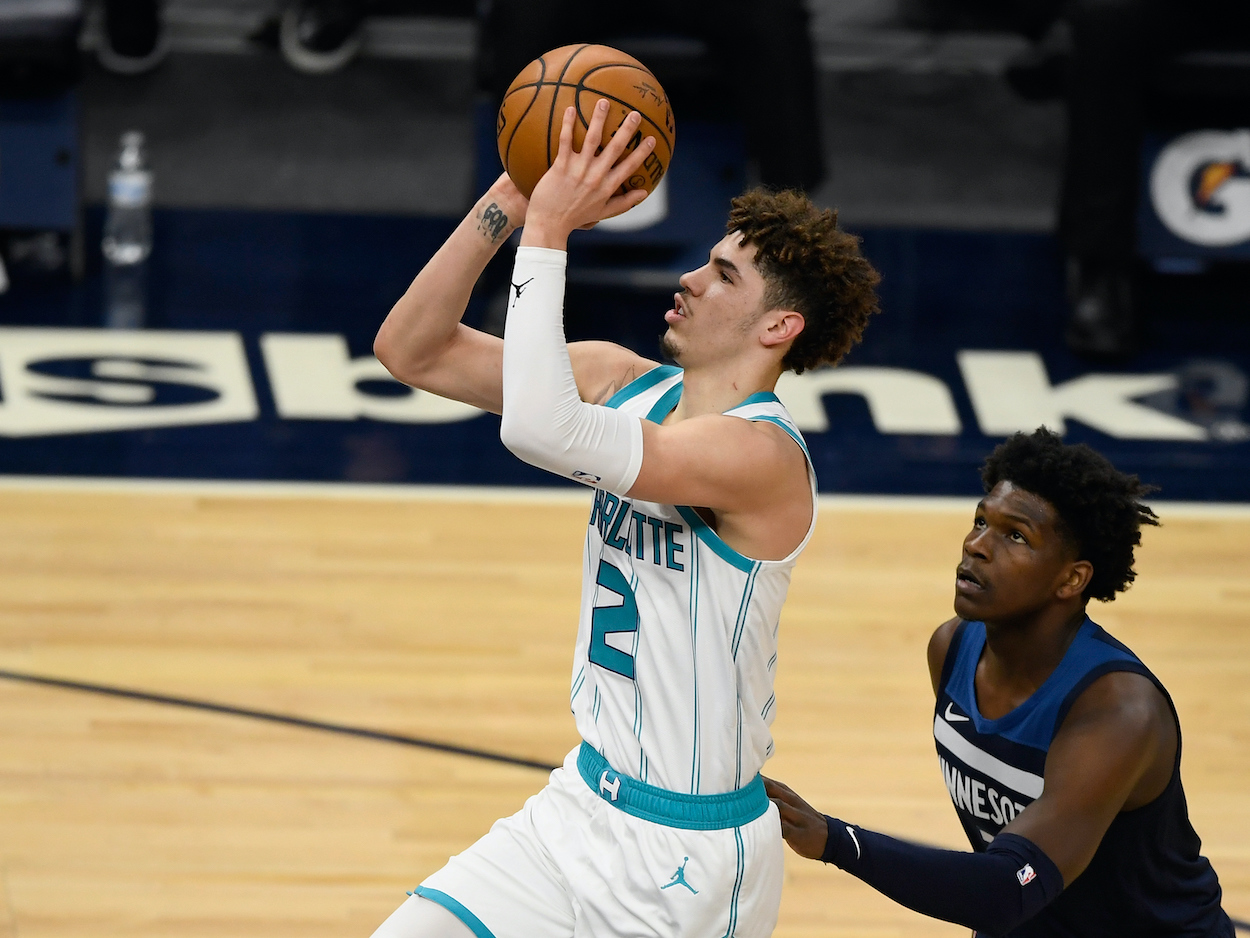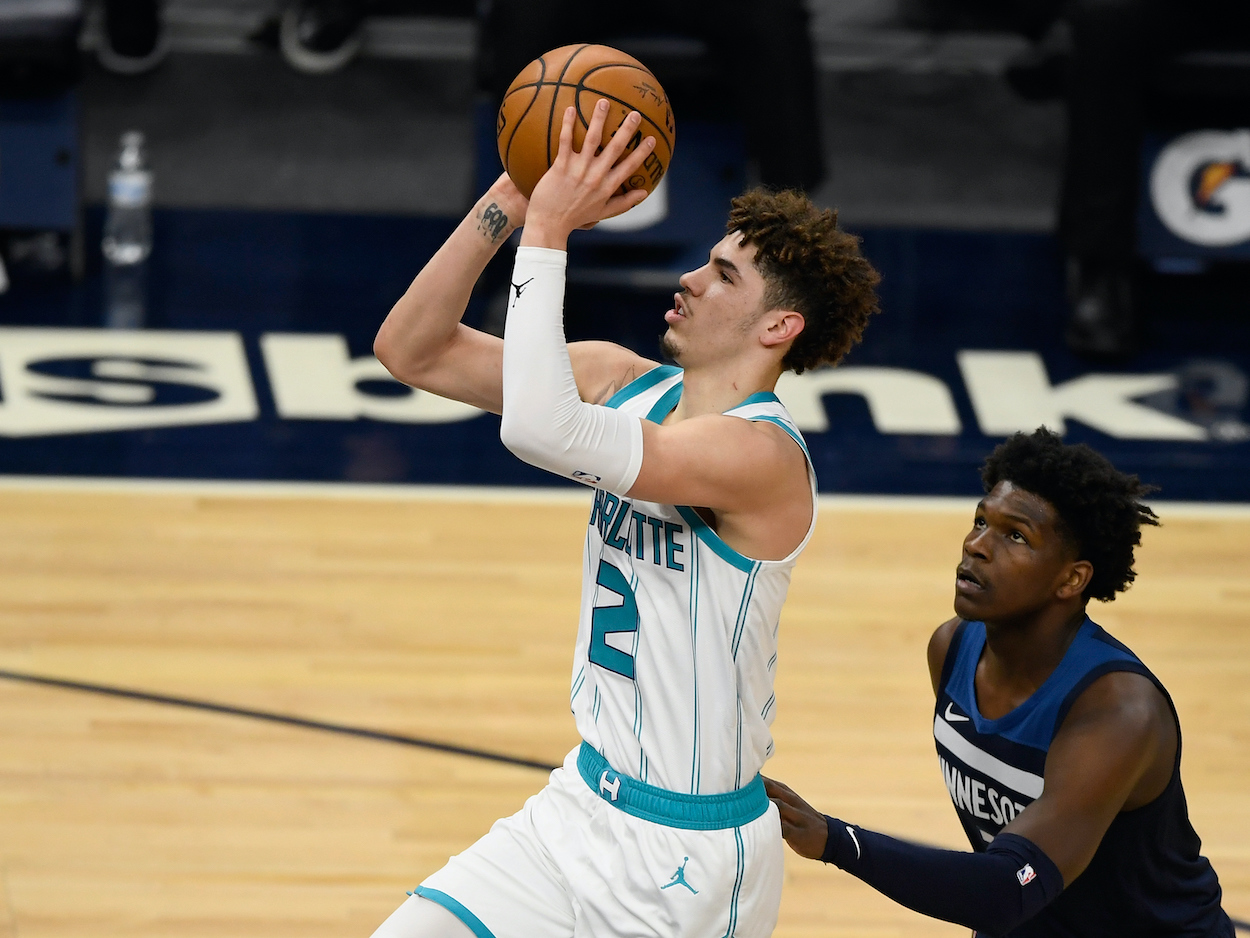 While Ball won Rookie of the Year, both he and Edwards are foundational, long-term building blocks for their teams. And even though these organizations are in two different spots, both will go to work this summer trying to create a winner around their newfound stars.
For the Hornets, the goal is to add complementary pieces without giving up too much around Ball. To do this, Michael Jordan, Mitch Kupchak, and company will look to bring in a distressed asset like they did with Gordon Hayward before the last season. Kristaps Porzingis seems to be the team's top target in that regard.
In Minnesota, the goal is very different. The Towns, D'Angelo Russell, and Edward triumvirate doesn't seem to be the recipe for a winning team. Unless they get a top 3 pick in the draft lottery, their pick goes to Golden State, so they can't improve that way.
If the team wants to get out of lottery purgatory anytime soon, they need to trade one of their bigger assets. Towns and Russell make the most sense but never discount the unexpected from the T'wolves. It wouldn't be a total shock if Edwards got a new jersey in the near future instead of getting new teammates in Minnesota.
No matter how their teams build around them, if they stay with their current team or not, or who won Rookie of the Year, LaMelo Ball and Anthony Edwards should make noise in the NBA for a long time to come.
All stats courtesy of Basketball Reference