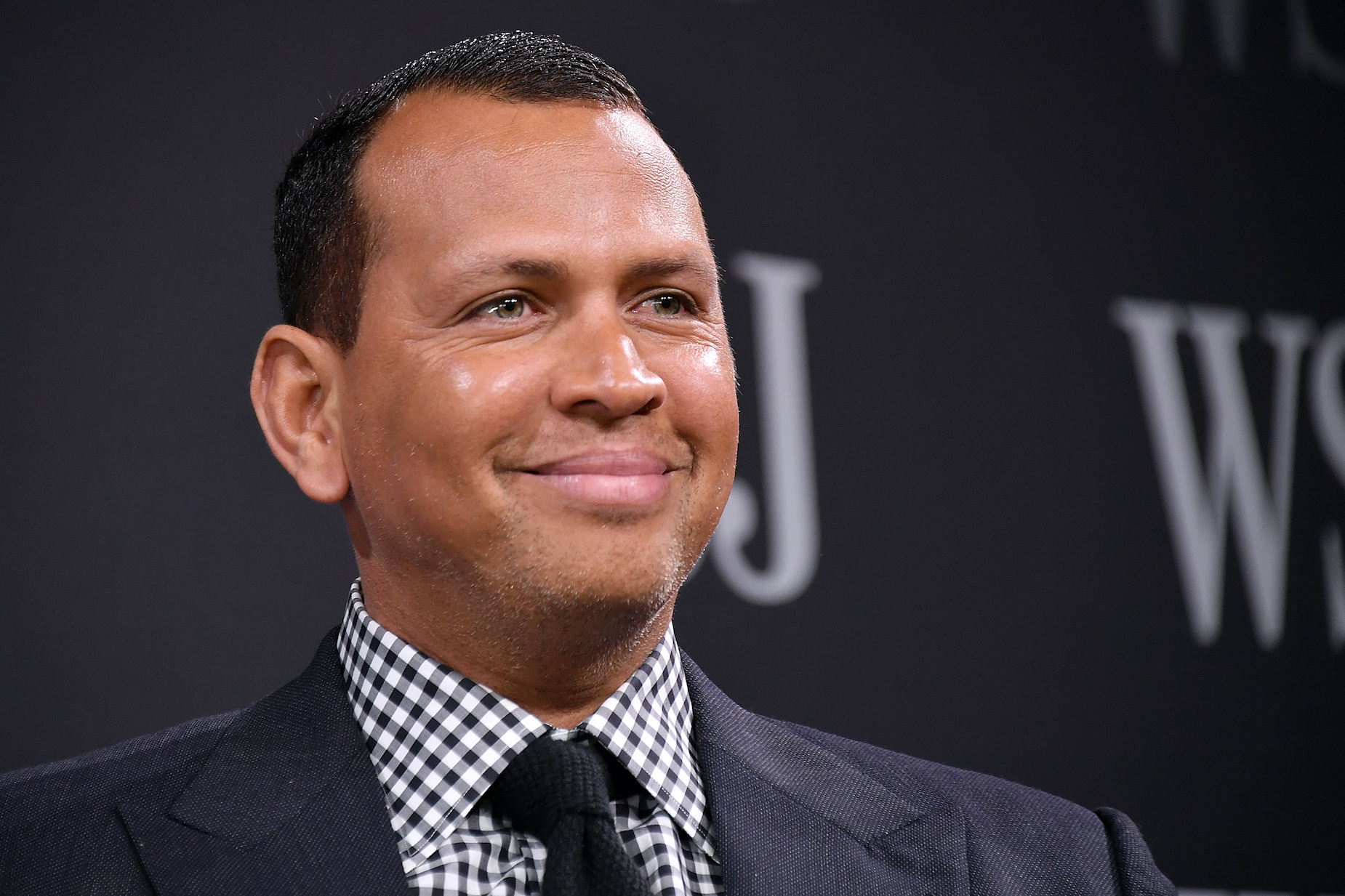 Alex Rodriguez Crushed Minnesota Timberwolves Fans' Nightmare Scenario With a Single Instagram Comment
Alex Rodriguez sent an encouraging message to Minnesota Timberwolves fans with a simple, two-word Instagram comment.
During his time on the baseball diamond, Alex Rodriguez wasn't the most popular guy around. While it previously seemed like his foray into NBA ownership would yield similar results, A-Rod may have preemptively averted a major public relations crisis.
Although the deal still requires league approval, Rodriguez has teamed up with Marc Lore to buy the Minnesota Timberwolves. Some rumors suggested that the former Seattle Mariner wanted to move the franchise to the Pacific Northwest, but, on Instagram, the former infielder pledged that wouldn't be the case.
Alex Rodriguez is buying the Minnesota Timberwolves, and rumors suggested that he wanted to relocate the team
Thanks to a decorated Major League baseball career and some subsequent media work, A-Rod's net worth clocks in at an estimated $350 million. The former New York Yankees star isn't just sitting on that fortune, though. He's using part of it to get back into professional sports, albeit as an owner.
As laid out by Marc Stein of The New York Times in a May 2021 story, Rodriguez and business partner Marc Lore "reached terms on a deal to purchase the NBA's Minnesota Timberwolves and the WNBA's Minnesota Lynx for $1.5 billion." That deal still requires approval from the NBA's Board of Governors.
While just about any change of ownership would be welcome in Minnesota, given the Timberwolves' struggles, a piece of potential bad news did emerge around Rodriguez and Lore's takeover. A rumor, which was referenced by Charley Walters of the Twin Cities Pioneer Press, suggested that A-Rod had plans to move the team to Seattle. Kevin Garnett, who Walters noted could join the club's basketball operations department, would have obviously opposed that idea.
Alex Rodriguez squashes that relocation rumor on social media
From a 10,000 foot view, there seemed to be some logic behind the idea of relocating the Timberwolves to Seattle. The city, of course, has been without an NBA team since the SuperSonics left for Oklahoma City; a new franchise could have theoretically formed an upstart one-two punch with the NHL's Seattle Kraken. Nostalgia might also be at play, as Rodriguez spent the beginning of his baseball career with the Mariners.
All of those thoughts, however, can now be set aside. On social media, the former MLB star appeared to crush Timberwolves fans' worst nightmare.
On one of A-Rod's recent Instagram posts, an account named Twolves.country left a comment asking him to "keep the wolves in Minnesota." Rodriguez replied to the comment, proclaiming "we will!!" for the world to see.
While it is worth noting that Instagram comments aren't legally binding, we aren't talking about a bright-eyed rookie making an off-the-cuff remark. In theory, Rodriguez has had enough social media and PR training to know he shouldn't make a statement like that if he doesn't plan on following through.
New ownership could be exactly what the Timberwolves need
Compared to big-name draft picks and free agents, discussing the prospects of a new ownership group isn't the most exciting way to engage with the NBA. For the Minnesota Timberwolves, though, Rodriguez and Vore could be a key piece of the puzzle.
"As part of what has been billed as a 50/50 partnership with Lore, Rodriguez will bring a newfound level of star power to the Timberwolves, something they've lacked in any measure since trading Kevin Garnett to the Boston Celtics in July 2007," Stein wrote in his NY Times story. "The team badly needs leadership that can make a true impact on the court with its stewardship, spending, and commitment; Minnesota is 22-48 this season and has reached the playoffs only once in Taylor's last 17 years of ownership."
Looking at spending and commitment, that's where an owner can really make a difference. While there's admittedly the issue of building Minnesota into an attractive destination, this year's Brooklyn Nets show what can happen if a club is willing to pony up the money to land top talent.
Turning any franchise around, however, takes time and, even if Rodriguez and Lore buy the T-Wolves, it's possible that the specifics of the deal won't allow them to take over full control of the club until the 2023-24 season. With all of those qualifiers set to one side, though, A-Rod's Instagram pledge to keep the club in Minnesota seems like a solid opening move.
Now, we'll just have to wait and see how the rest of the saga plays out.