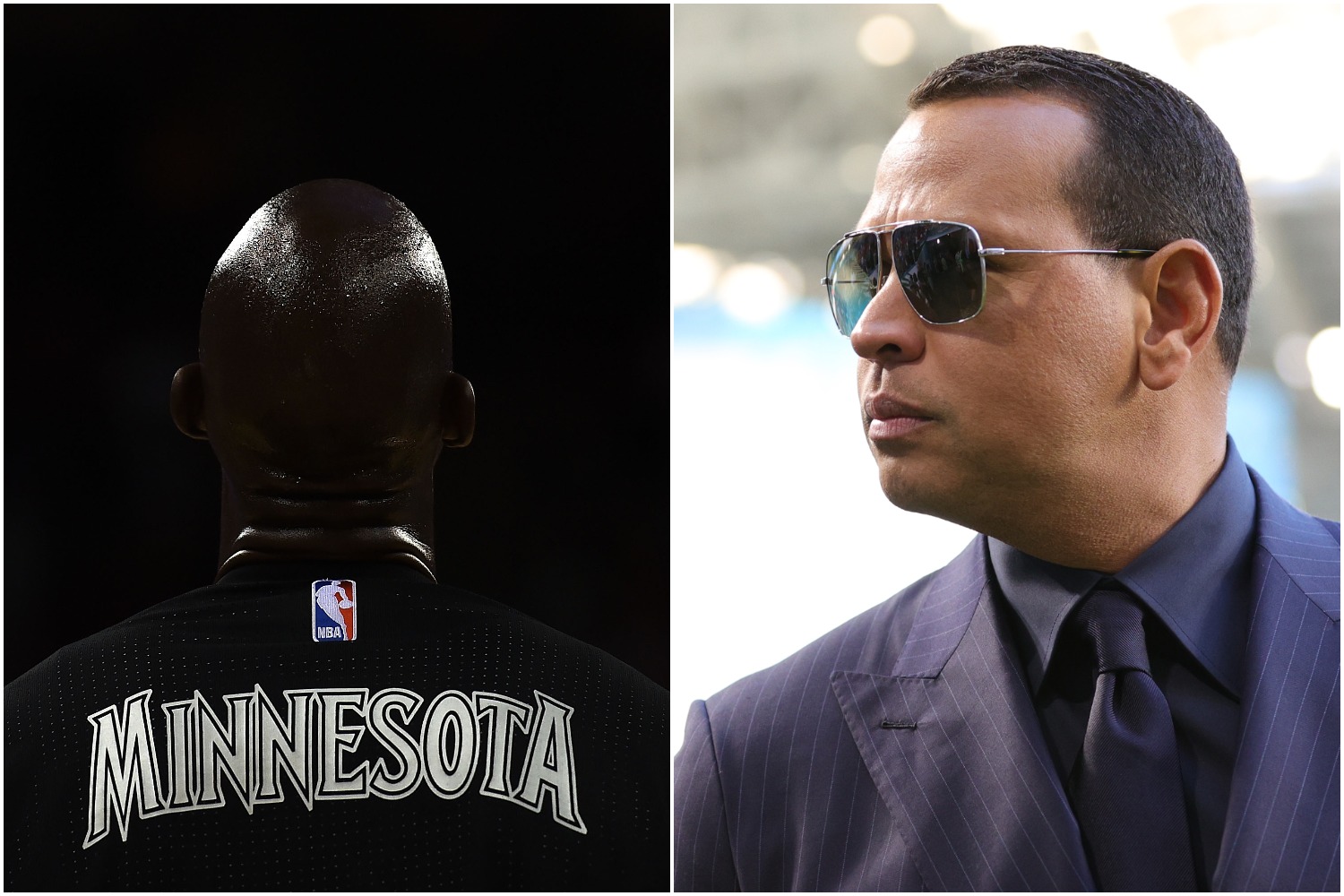 Kevin Garnett is Standing His Ground Against Alex Rodriguez to Save Timberwolves Fans From Suffering a Devastating Loss
Will the Timberwolves still call Minnesota home after Alex Rodriguez takes over? Not if franchise legend Kevin Garnett has anything to say about it.
Kevin Garnett recorded more than 1,500 blocks as a member of the Minnesota Timberwolves. But even though he retired from the NBA after the 2015-16 season, the Big Ticket may have one more block left up his sleeve.
With the future of his beloved franchise on the line, Garnett refuses to back down to the man who apparently has no qualms about breaking Timberwolves fans' hearts: Alex Rodriguez.
Alex Rodriguez is investing a significant chunk of his net worth to become an NBA owner
Playing baseball made Rodriguez one rich individual. After developing a reputation as one of the game's brightest young stars with the Seattle Mariners, he cashed in by signing a record-setting $252 million contract with the Texas Rangers. While the team didn't experience much success, Rodriguez put up prolific numbers and cemented his case as one of the best power hitters of all time.
Getting traded to the New York Yankees gave the slugger a chance to win a World Series ring and make even more money. After winning American League MVP honors in 2007, Rodriguez opted out of his deal to sign a 10-year, $275 million contract with the Yankees. By the time he retired, the 14-time All-Star had totaled more than $450 million in career earnings.
A savvy businessman with a diverse financial portfolio, Rodriguez tried to partner up with Jennifer Lopez and other investors to buy the New York Mets. However, that plan didn't come to fruition.
Despite swinging and missing at his attempt to enter into MLB ownership, Rodriguez didn't let that deter him from pursuing another pro sports franchise. On May 14, the New York Times reported the retired baseball star and his business partner, Marc Lore, agreed to terms on a deal to purchase the Timberwolves for $1.5 billion.
Kevin Garnett has no interest in making Rodriguez's plan come true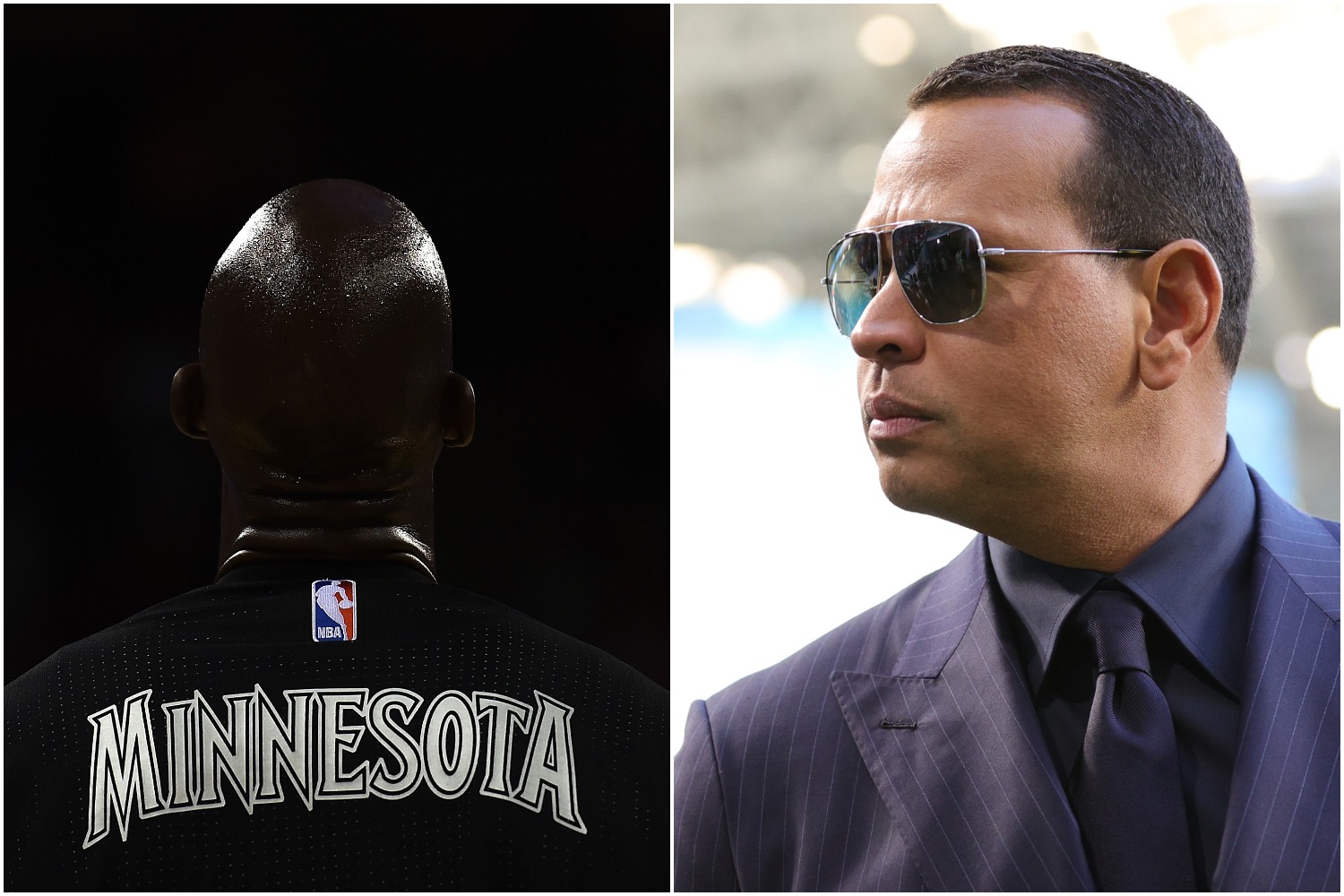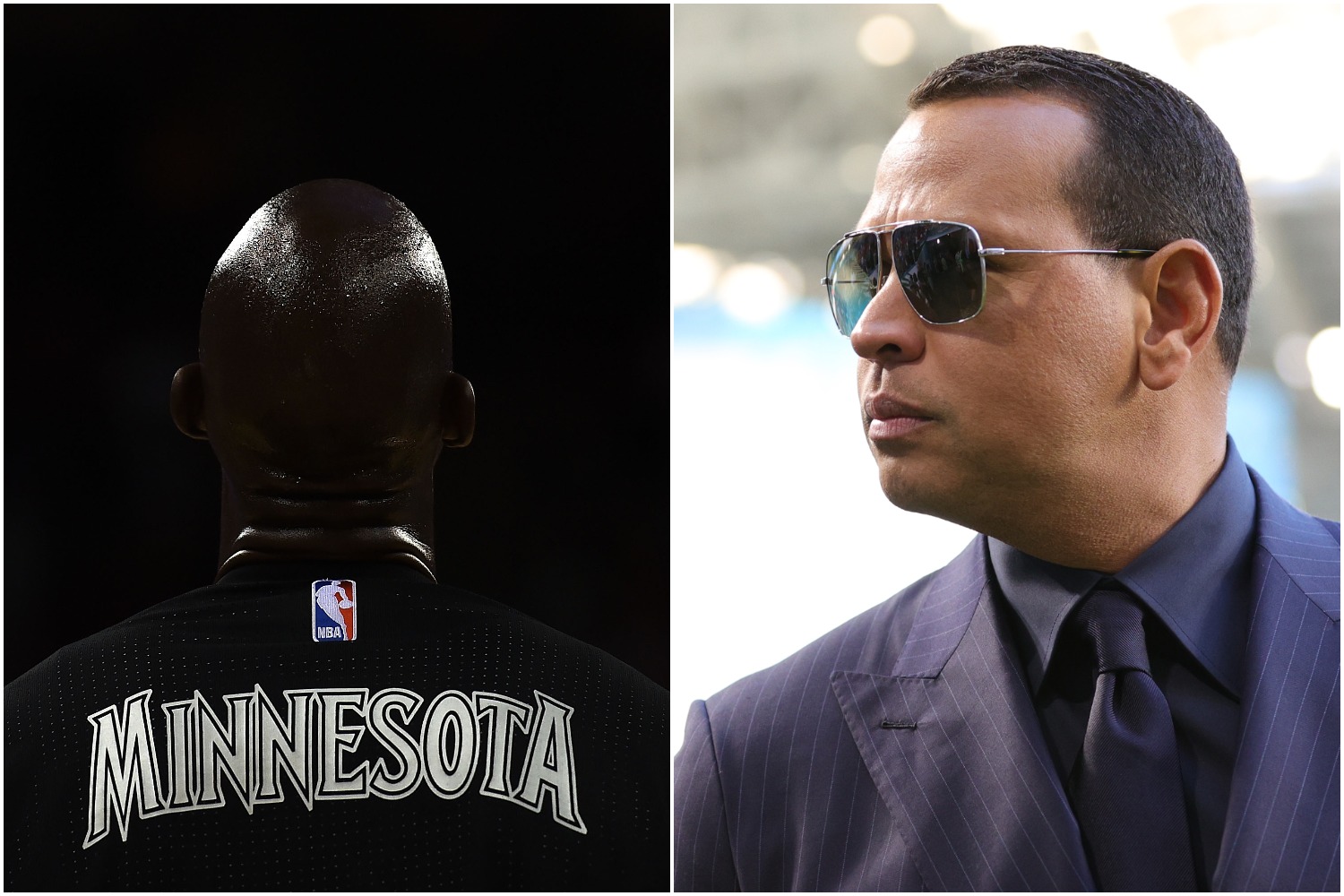 Ironically, the most dominant player in franchise history tried to make the Timberwolves a part of his financial portfolio. Unfortunately for Garnett, he didn't succeed in winning the bidding war to take control of his former team.
If things go according to plan, Rodriguez and Lore will gain full control of the franchise in 2023. But given his strong financial standing and deep connection to the Timberwolves, Garnett could still play a prominent role in running the team in the near future.
"There's buzz now that Kevin Garnett, who is said to be worth more than $200 million, will be heavily involved in the Timberwolves basketball department if he joins franchise investors Alex Rodriguez and Marc Lore if/when they gain full control in 2023," wrote Charley Walters of the Twin Cities Pioneer Press.
However, Garnett and Rodriguez could be at odds over a critical decision concerning the future of the organization.
"The word is Garnett, the ex-Timberwolf, wants the franchise to remain in Minnesota," Walters reported. "But Rodriguez wants to move it to Seattle, where he played for seven seasons."
Considering he spent more than a decade of his life starring in Minnesota, it shouldn't be a surprise that Garnett has no desire for the Timberwolves to play elsewhere. He clearly has a much different plan in mind for the team than Rodriguez, which might lead to some tense conversations. And when you consider the ramifications of the Timberwolves relocating to Seattle, you must take into account how it would affect Minnesota's other pro basketball team.
The Timberwolves wouldn't be the only team affected by a move to Minnesota
A-Rod may want to move the Timberwolves to Seattle, but that plan could get messy. After all, what will happen to Minnesota's WNBA franchise?
As part of their $1.5 billion purchase, Rodriguez and Lore also acquired control of the Lynx. But in his opening press conference, the former baseball star didn't even acknowledge the team. That didn't exactly paint a promising picture of the future for a franchise that won four championships between 2011-17.
While Seattle currently doesn't have an NBA team (the SuperSonics relocated to Oklahoma City in 2008), it already has a WNBA franchise. The Seattle Storm, who won two of the last three WNBA Finals, clearly aren't going anywhere. But it would be totally unprecedented for the league to have multiple teams playing in the same city.
According to Yahoo, if Rodriguez and Lore leave the Lynx in Minnesota while moving the Timberwolves to Seattle, they would forfeit efficient ownership proximity for the highly-successful WNBA franchise. On the other hand, since the Timberwolves and Lynx have a lease to play at the Target Center through 2035, the two business partners would have to pay a $50 million penalty for breaking that agreement.
But when you're worth as much as Rodriguez and Lore, that fee probably won't scare them off from bringing the NBA back to Seattle.
For the sake of Timberwolves fans, Garnett better bring the same intensity to business meetings that he did on the court. Otherwise, it might not be long before Minnesota loses at least one basketball team.