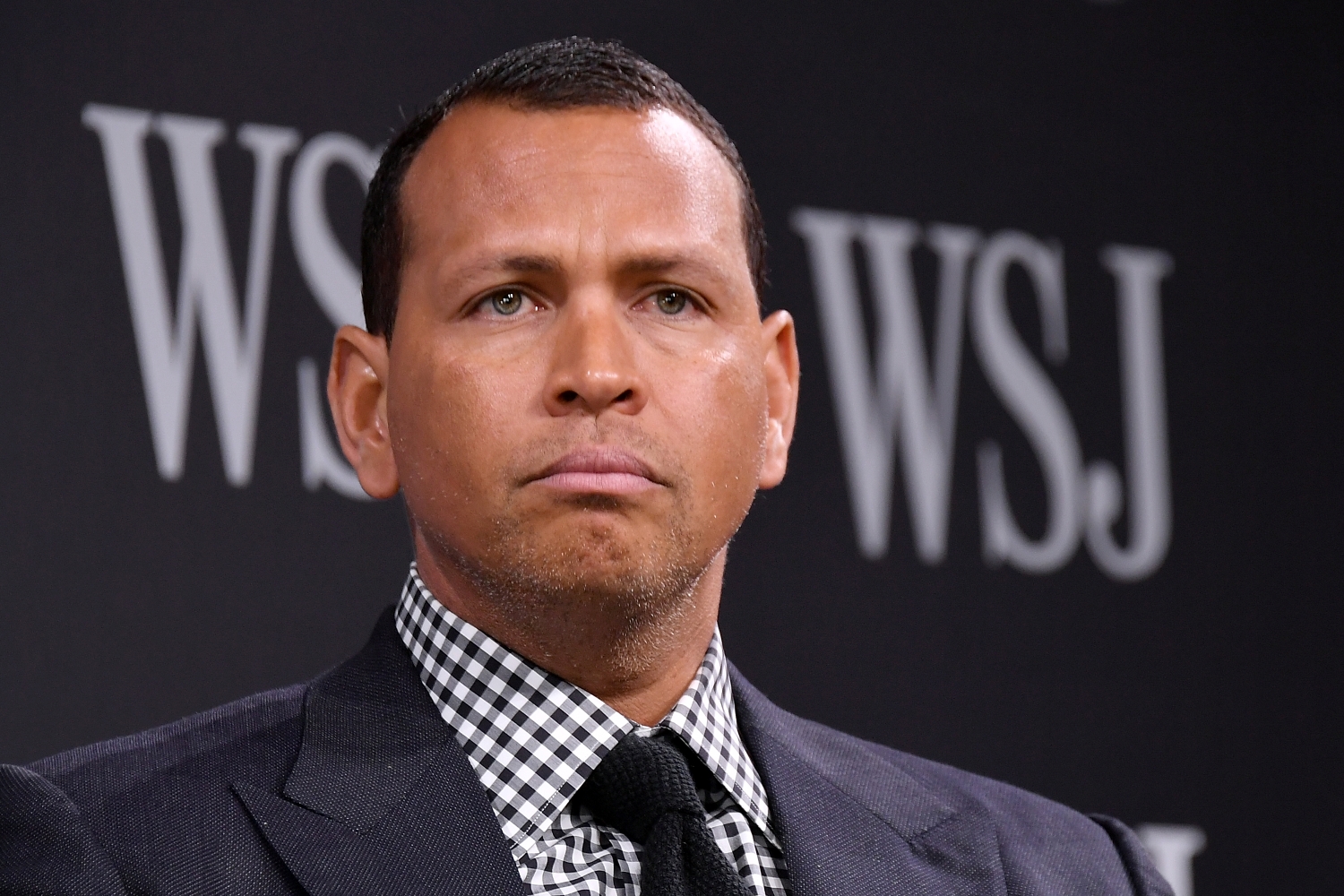 Alex Rodriguez Could Lose $50 Million and Face Up to 30 Years in Jail if the Court System Sides With His Former Brother-in-Law
Alex Rodriguez has $50 million and potentially 30 years of his freedom on the line in an ongoing lawsuit involving his former brother-in-law.
Alex Rodriguez used his skills on the baseball diamond to become one of the highest-paid athletes of all time.
However, the former New York Yankees star could lose a significant portion of his MLB earnings if the court system sides with his former brother-in-law. And depending on how the legal process plays out in the future, Rodriguez could even face significant jail time, too.
Alex Rodriguez made more than $450 million during his MLB career
Alex Rodriguez took his first official MLB at-bat as an 18-year-old for the Seattle Mariners. By the time he retired, he walked away as one of the most successful players to ever step foot on a baseball diamond.
And he got paid handsomely along the way.
After establishing a reputation as the sport's brightest young star, Rodriguez cashed in on his early success by signing a $252 million contract with the Texas Rangers. Though the franchise never became a World Series contender, the superstar shortstop led the league in home runs in three straight seasons.
Rodriguez finally achieved championship glory after a mid-career trade to the Yankees. During his time with the team, he also earned two MVP trophies and seven All-Star selections. He even signed a second contract worth more than $250 million.
By the time Rodriguez finally hung up his glove for good, he earned just north of $450 million.
An ongoing legal battle between the baseball legend and his ex-wife's brother
In 2008, Alex Rodriguez got divorced from his first wife. But just a few years later, Constantine Scurtis filed a $50 million lawsuit against his former brother-in-law.
According to the Daily Mail, the two set up a Miami-based business called Newport Property Ventures shortly after Rodriguez married Scurtis' sister in 2002. The MLB star reportedly put in all the money for a 95% stake. His partner received 5% because of his real estate expertise, plus a 3% acquisition fee on properties.
Court documents revealed the business grew into a $1 billion empire by 2008.
However, Scurtis claims Rodriguez convinced him to defer the acquisition fees so the money "could remain as liquid cash" in their business. He claims that cost him $8 million.
In addition, Scurtis alleges Rodriguez cut him off from huge earnings by removing his name (without his knowledge) from several LLC companies they created for each project.
A-Rod could lose $50 million and and face up to 30 years in jail if the court system sides with his former brother-in-law
In January, the Daily Mail reported that Alex Rodriguez faced new allegations of filing false tax documents, insurance fraud, interstate wire fraud, mail fraud, and racketeering. Constantine Scurtis hired a new team of attorneys to file the civil charges against his former brother-in-law.
According to the Daily Mail's legal source, if Rodriguez loses in civil court, he could face a criminal investigation. Some of the alleged crimes carry a maximum 30-year jail sentence since they are first-degree felonies.
After getting accused of racketeering and embezzlement, Rodriguez had his legal team file a plea to have those claims dismissed. However, the Daily Mail reported on Feb. 9 about the former baseball star's big swing and miss in court.
Judge Michael Hanzman ruled the allegations contained in Scurtis' amended complaint will remain.
Rodriguez has a civil jury trial set for Aug. 2.
According to the Daily Mail, he could also "have a hung chunk of his $350 million fortune seized" if convicted under the Racketeering and Corrupt Organizations Act (RICO).
His former brother-in-law also accused him of being a "serial cheater and liar" in his latest complaint. However, Rodriguez scored a legal victory by ensuring those accusations won't come up in his trial.
"These allegations of alleged marital infidelities are wholly irrelevant to the question of whether Mr. Scurtis has been wrongfully cut out of the real estate venture(s) formed between himself and Mr. Rodriguez," the judge wrote. "In sum, these scandalous and sensationalized allegations are irrelevant to the issues pled in this commercial dispute."
The Daily Mail also reported Rodriguez filed a counterclaim in which he alleges Scurtis took $1.4 million out of the business without authorization in 2004 and 2005.
All contract data courtesy of Spotrac.