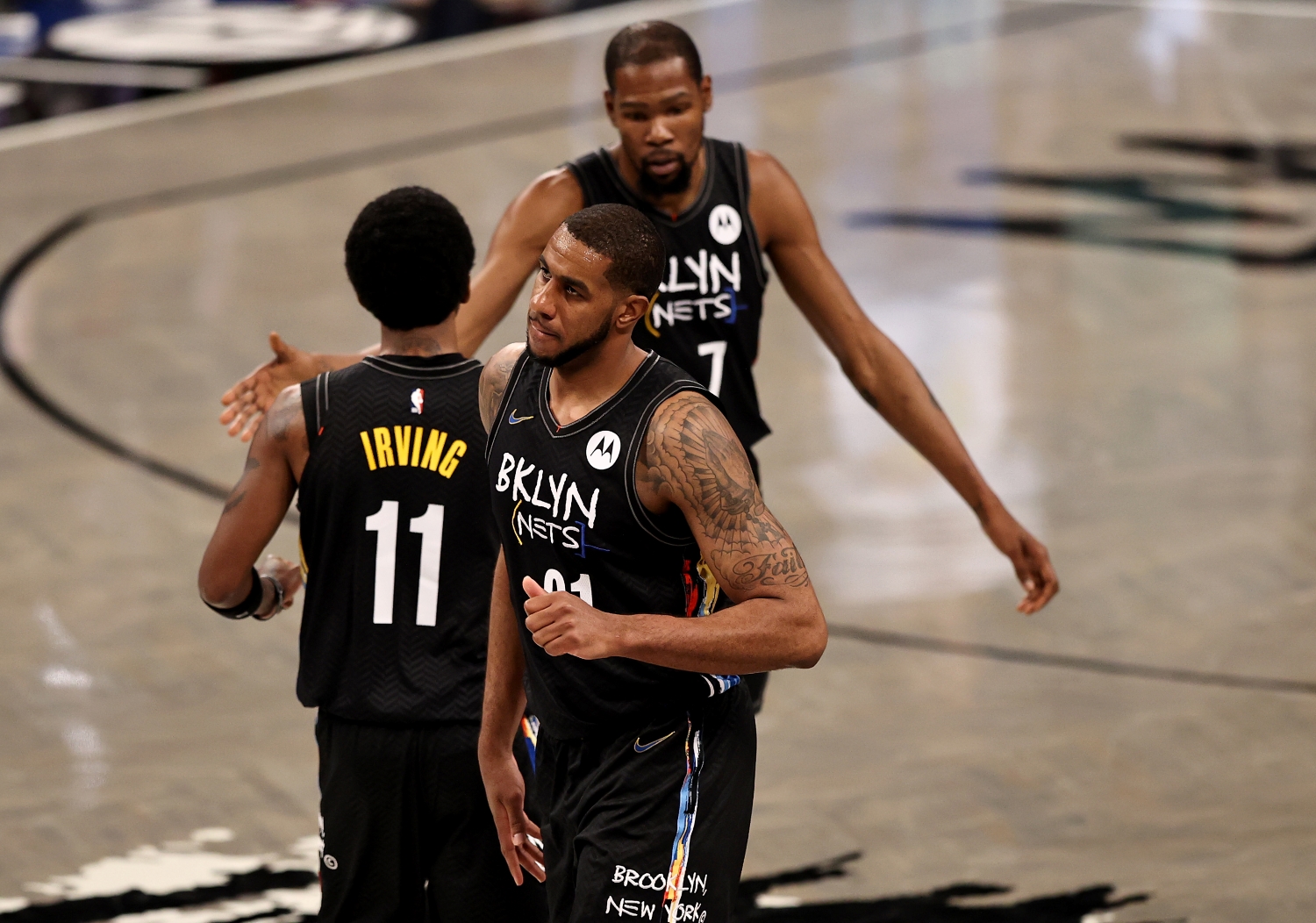 After a Scary Night Forced Him to Retire From the NBA, LaMarcus Aldridge Admits to Battling Depression: 'I'm Still Trying to Find Myself'
Longtime NBA star LaMarcus Aldridge was forced to retire earlier this season. He recently discussed his ongoing battle with depression, among other topics.
When the Brooklyn Nets fell to the LA Lakers on April 10, they suffered more than just a loss on the court. As it turns out, that night represented the end of the road for seven-time All-Star LaMarcus Aldridge.
Forced to retire because of concerns about his heart health, the longtime Portland Trail Blazers star has had to adjust to life without basketball. During an in-depth interview with The Athletic, Aldridge discussed a number of topics, including the scary night that led him to end his career, his battle with depression, and the biggest regret of his NBA career.
LaMarcus Aldridge's impressive NBA career ended in April
Aldridge entered the NBA in 2006 as the No. 2 overall pick behind Andrea Bargnani. Needless to say, the Toronto Raptors made a massive mistake with the first pick in the draft.
During his time in Portland, Aldridge established a reputation as one of the league's best power forwards. A solid rebounder and excellent scorer, he averaged 19.4 points and 8.4 rebounds in 648 regular-season games with the Trail Blazers. His nine-year run didn't include many happy postseason moments, though. In fact, Portland got bounced from the playoffs in the first round in three straight seasons under former head coach Nate McMillan.
In 2015, Aldridge took his talents to a franchise with a reputation for winning championships: the San Antonio Spurs. Unfortunately for the aging big man, his chances of securing a ring went up in smoke once Kawhi Leonard shot his way out of town. But thanks to reaching a buyout agreement with the Spurs on March 25, Aldridge got an opportunity to join a title contender a few days later.
Yet, the 35-year-old only played five games for Brooklyn before he abruptly brought his career to an end on April 15. Aldridge explained he had an irregular heartbeat during the Nets' April 10 matchup against the Lakers.
"Though I'm better now, what I felt with my heart was still one of the scariest things I've experienced," he wrote in his retirement announcement.
Aldridge opens up battling depression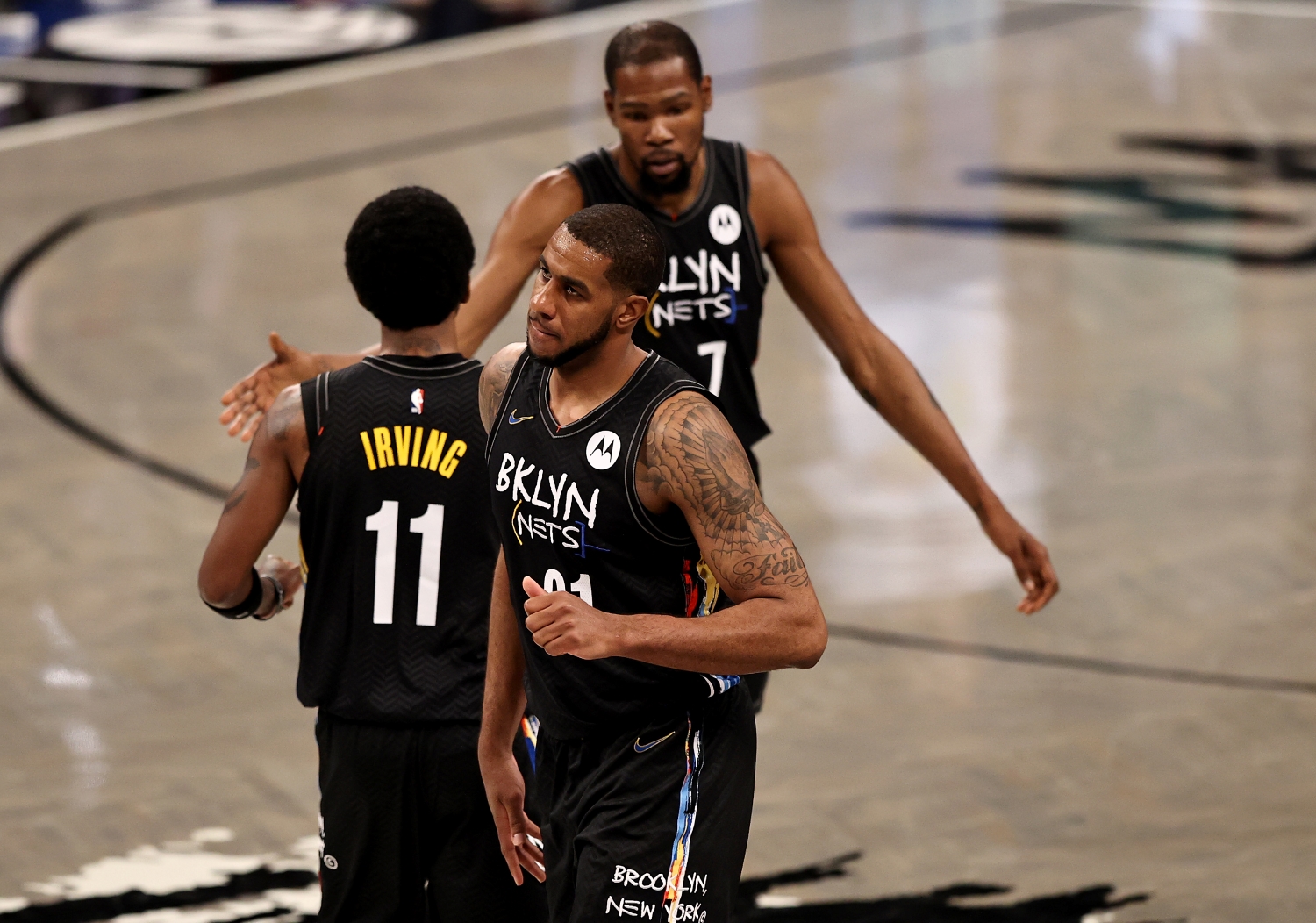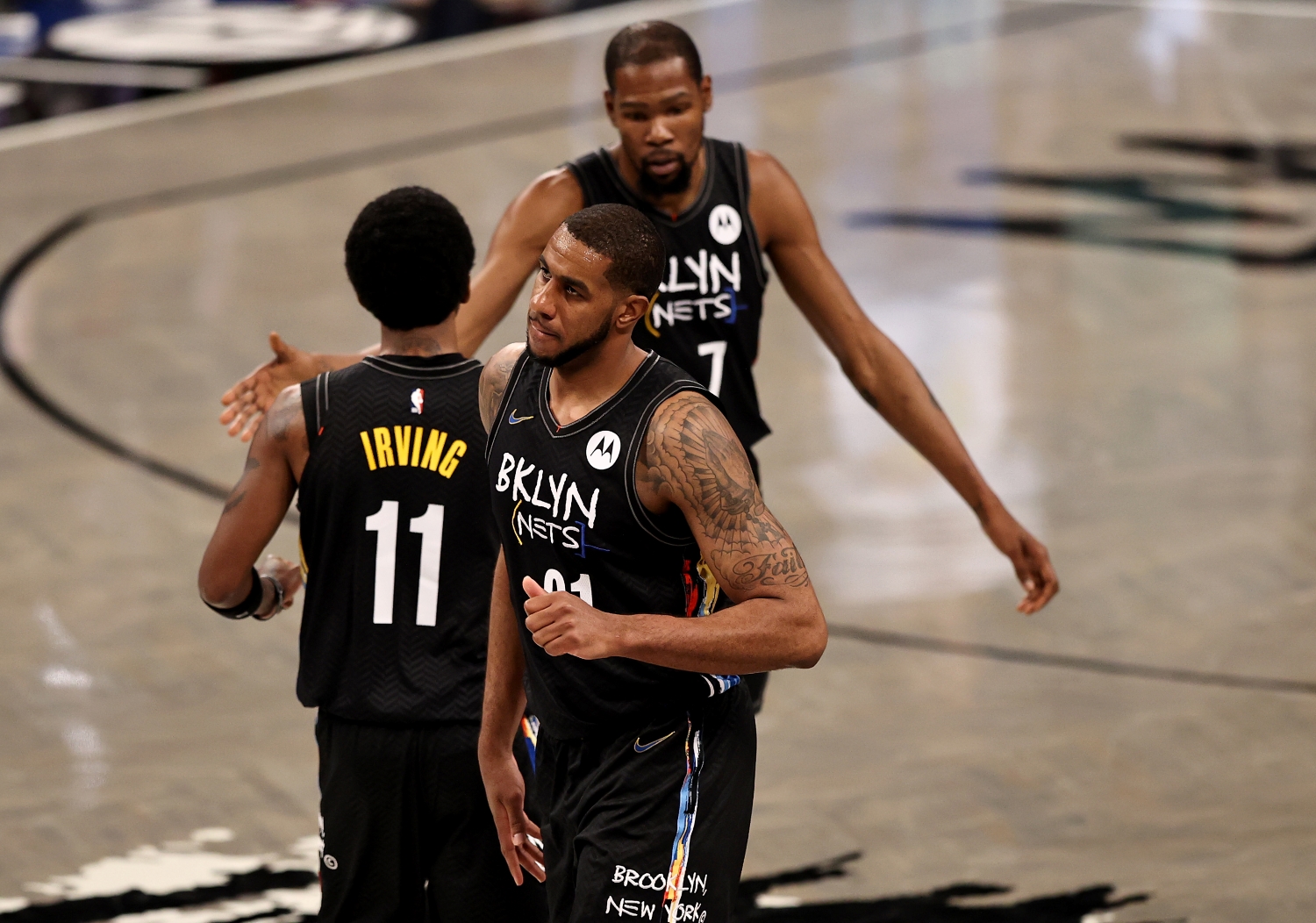 Walking away from basketball represented a difficult but necessary decision for Aldridge. But that doesn't mean stepping into retirement has been easy for the Dallas native.
"I've been depressed, and I'm trying to figure out how to navigate through not competing on the floor, learning not to be depressed," Aldridge told The Athletic's Shams Charania. "I still love basketball. I still feel like I have a lot to give. But even now, I'm still trying to find myself. When you go from doing something you love for so long and you lose it overnight, it's a shock."
Aldridge managed to play 15 years in the NBA with Wolff-Parkinson-White syndrome, which can cause a rapid heartbeat. But everything changed when he felt his heart race in an irregular fashion during that fateful night against the Lakers back in April.
"It had never been out of rhythm in a game, and then it was out of rhythm for the Lakers game," Aldridge explained. "I was just off and couldn't get no energy. I just couldn't get myself going. I couldn't figure out what was going on."
The situation got even worse as the night wore on. He ultimately went to the hospital after texting Brooklyn's team doctor around 5:30 a.m.
"It was probably the scariest night ever," Aldridge said.
The former Trail Blazers star also spoke about his biggest NBA regret
Besides reflecting on the night that forced him to retire, Aldridge also revealed the biggest regret of his NBA career during his interview with The Athletic. And it didn't have anything to do with choosing to sign with the Spurs or the Nets. Instead, the big man wishes he handled things differently with Trail Blazers star Damian Lillard.
"I think as you get older, you have less of an ego, you're less sensitive," Aldridge explained. "Maybe all those things are true. The only thing I look back on is I wish I would have worked at it better to have a relationship with Dame [Lillard]. I feel like we both had our circles talking to us. Maybe that helped stifle our relationship, but we definitely have gotten a better relationship since then."
Unfortunately for Portland fans, the revelation does nothing to change the fact the team didn't live up to expectations with Aldridge and Lillard running the show. The tandem led the Trail Blazers to two playoff appearances in three seasons playing together, but Portland never advanced past the Western Conference semifinals.
Perhaps a better relationship between the two stars would have led to better results. At this point, though, Aldridge can't do anything to change the past.
"The only regret I have is I wish I would have worked harder to have a relationship with Dame," he said.