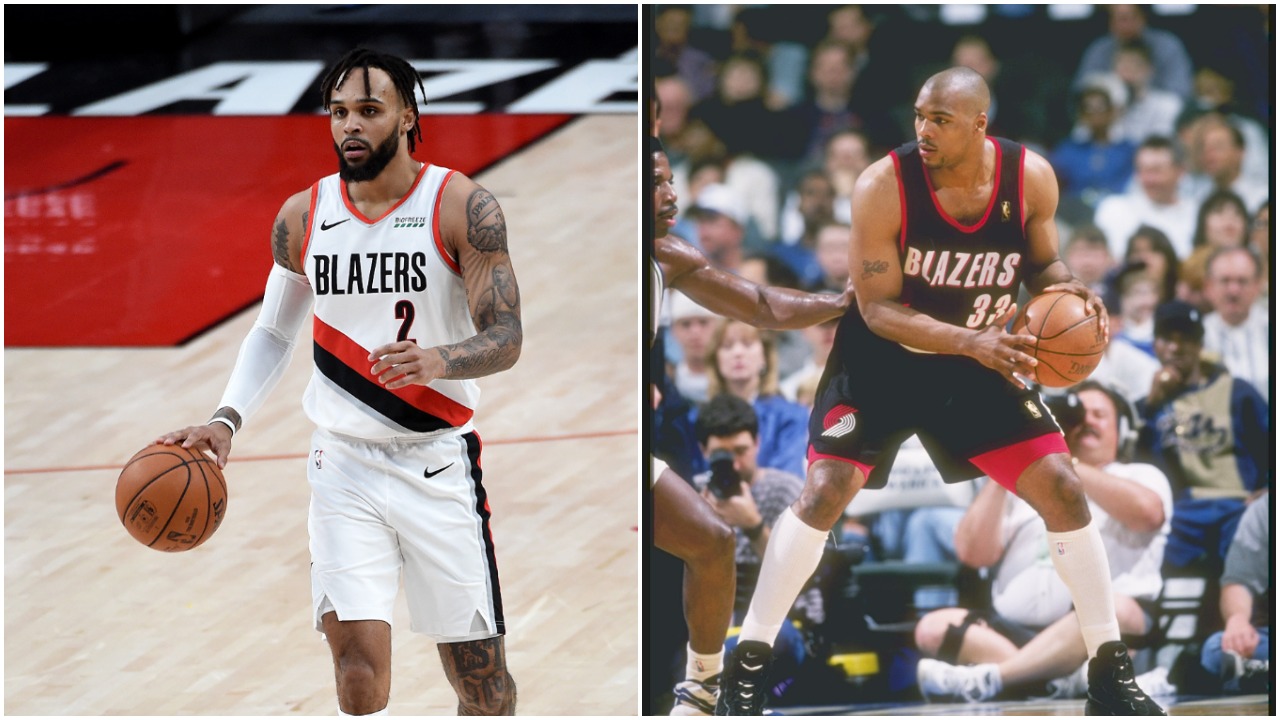 The Blazers-Raptors Trade Involving Gary Trent Jr. Is Eerily Identical to a Trade That Included His Father
The Blazers-Raptors trade on Thursday involving Gary Trent Jr. is eerily identical to one involving his father, Gary Trent Sr., 23 years ago.
A number of NBA players were moved ahead of Thursday's trade deadline, including now-former Portland Trail Blazers swingman Gary Trent Jr., who was shipped to the Toronto Raptors in a multi-player deal. While this particular trade certainly wasn't the biggest deal to go down on Thursday, it's certainly notable simply for the deja vu factor as Trent's father, Gary Trent Sr., was also once traded from Portland to Toronto. But that's not even the best part.
Gary Trent Sr. played nine seasons in the NBA
For those who may not remember Gary Trent Sr., he was a monster during his college days at Ohio University. Known as "The Shaq of the MAC," Trent averaged 22.7 points and 11.3 rebounds over three seasons with the Bobcats before entering the 1995 NBA draft, where he was taken with the 11th overall pick by the Milwaukee Bucks.
Trent was immediately traded to the Blazers and spent two and a half seasons in Portland before being shipped to Toronto, with whom he played just 13 games before signing with the Mavericks ahead of the lockout-shortened 1999 season. He spent three years in Dallas and then another three with the Minnesota Timberwolves before finishing his pro career overseas.
In total, Gary Trent Sr. played 506 games over the course of nine NBA seasons and averaged 8.6 points and 4.5 rebounds.
Gary Trent Jr. was having his best season with the Blazers before being traded
After just one season with the Duke Blue Devils, with whom he averaged 14.5 points and 4.2 rebounds, Gary Trent Jr. declared for the 2018 NBA draft and was selected with the 37th overall pick by the Sacramento Kings. Just like his father, he was traded on draft night to the Portland Trail Blazers.
Trent Jr. played just 15 games for the Blazers in 2018-2019 as he spent the majority of his rookie season in the G League with the Texas Legends. He rejoined the big club in 2019-2020 and averaged 8.9 points in 61 regular-season games and 9.6 points in Portland's five-game series loss to the LA Lakers. Trent was enjoying his best year as a pro in 2020-2021, averaging 15 points, before being traded to the Raptors on Thursday.
The two Blazers-Raptors trades involving the father-son duo are eerily identical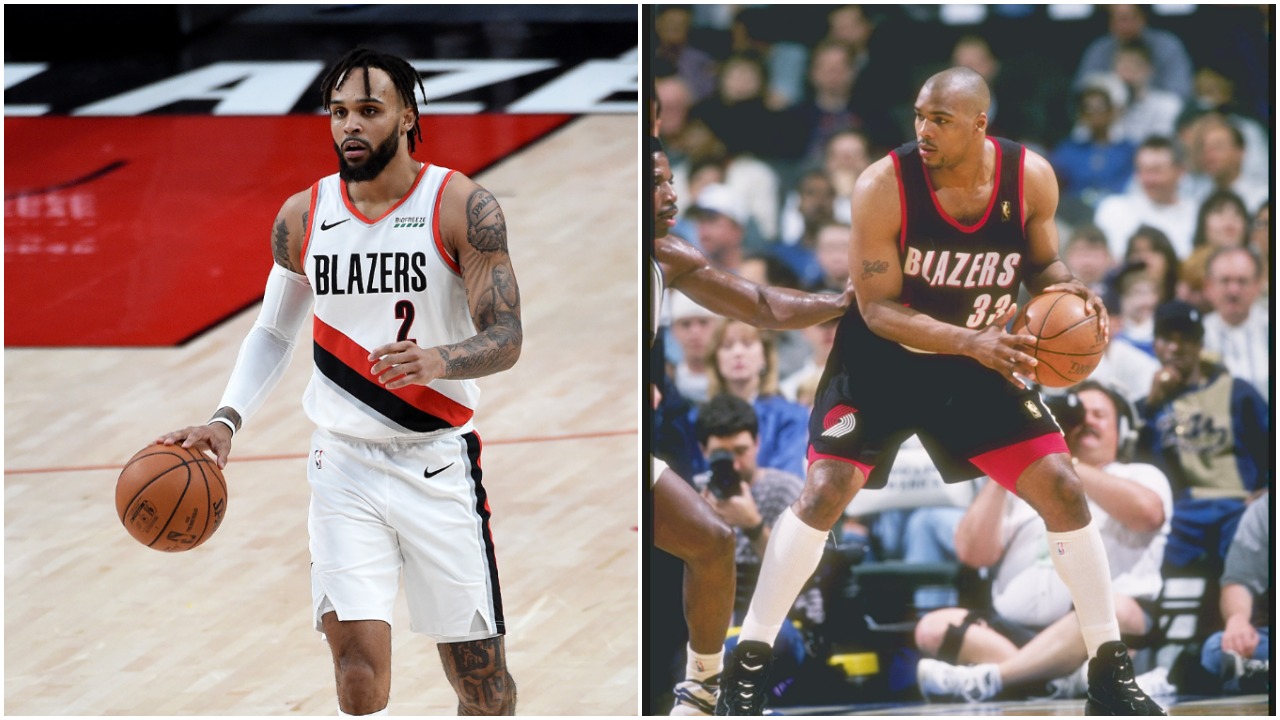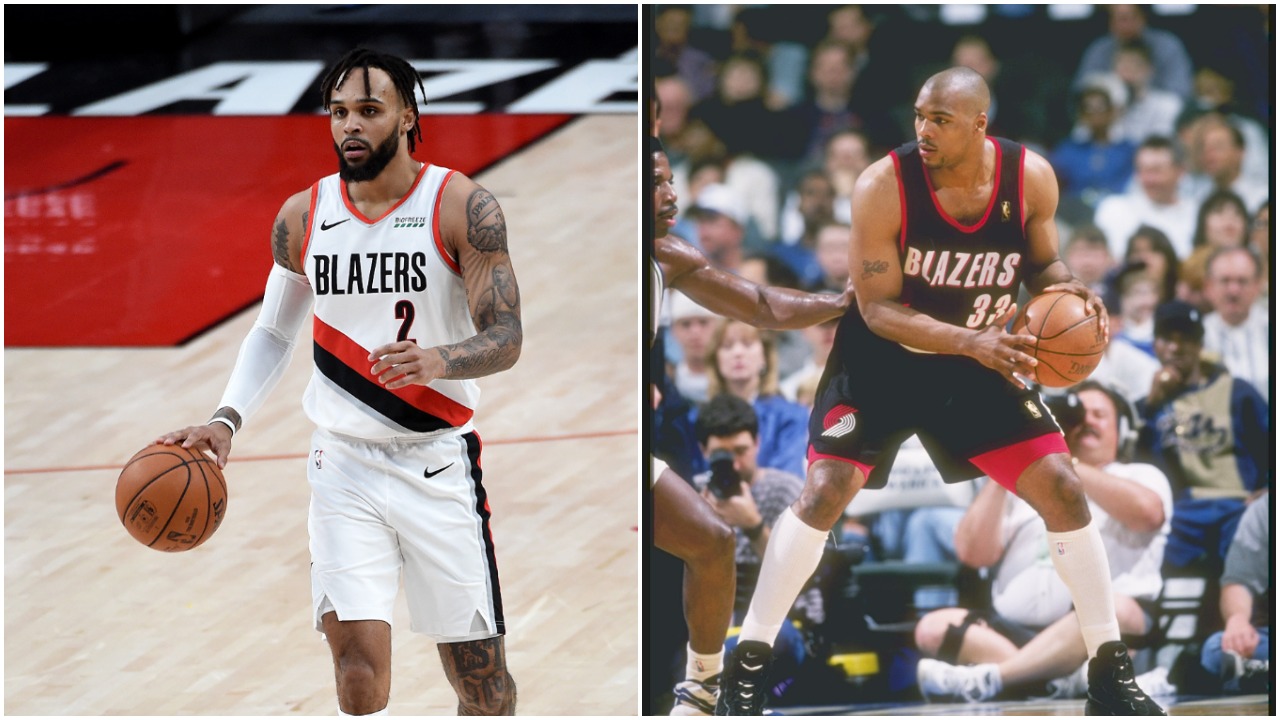 On Thursday, the Blazers traded Gary Trent Jr. and Rodney Hood to the Raptors in exchange for shooting guard, who, like Trent, is enjoying his best NBA season as he's averaging a career-best 19.6 points per game and is also shooting a career-high 43.9% from the 3-point line.
Again, it certainly wasn't the biggest trade to occur but the fact that it was identical to a trade involving Gary Trent Sr. back in 1998 is wild. And, again, it's not just the fact that it was a deal involving the Blazers and Raptors. No, it's the fact that both Gary Trent Sr. and Gary Trent Jr. were traded from Portland to Toronto after appearing in exactly 41 games of their respective third seasons.
It's true. After appearing in 41 games for the Blazers in 1997-1998, Trent Sr. was shipped to Toronto in a multi-player deal that brought Damon Stoudamire to Portland. And after appearing in 41 games for the Blazers in 2020-2021, Trent Jr. was sent to the Raptors. That's just fun.
Stats courtesy of Sports Reference