The Brooklyn Nets Just Suffered a Shocking Retirement Blow a Month Away From the NBA Playoffs
The Brooklyn Nets had just put the finishing touches on their star-studded roster. Kevin Durant, Kyrie Irving, and James Harden were already in place, and the Nets were able to add LaMarcus Aldridge and Blake Griffin to the fold in the buyout market. The latest superteam was officially assembled.
Seemingly nothing could stop Brooklyn from cruising through the Eastern Conference en route to the NBA Finals. But just a month away from the start of the playoffs, the newly acquired Aldridge announced his shocking retirement.
The Brooklyn Nets added LaMarcus Aldridge for NBA Finals run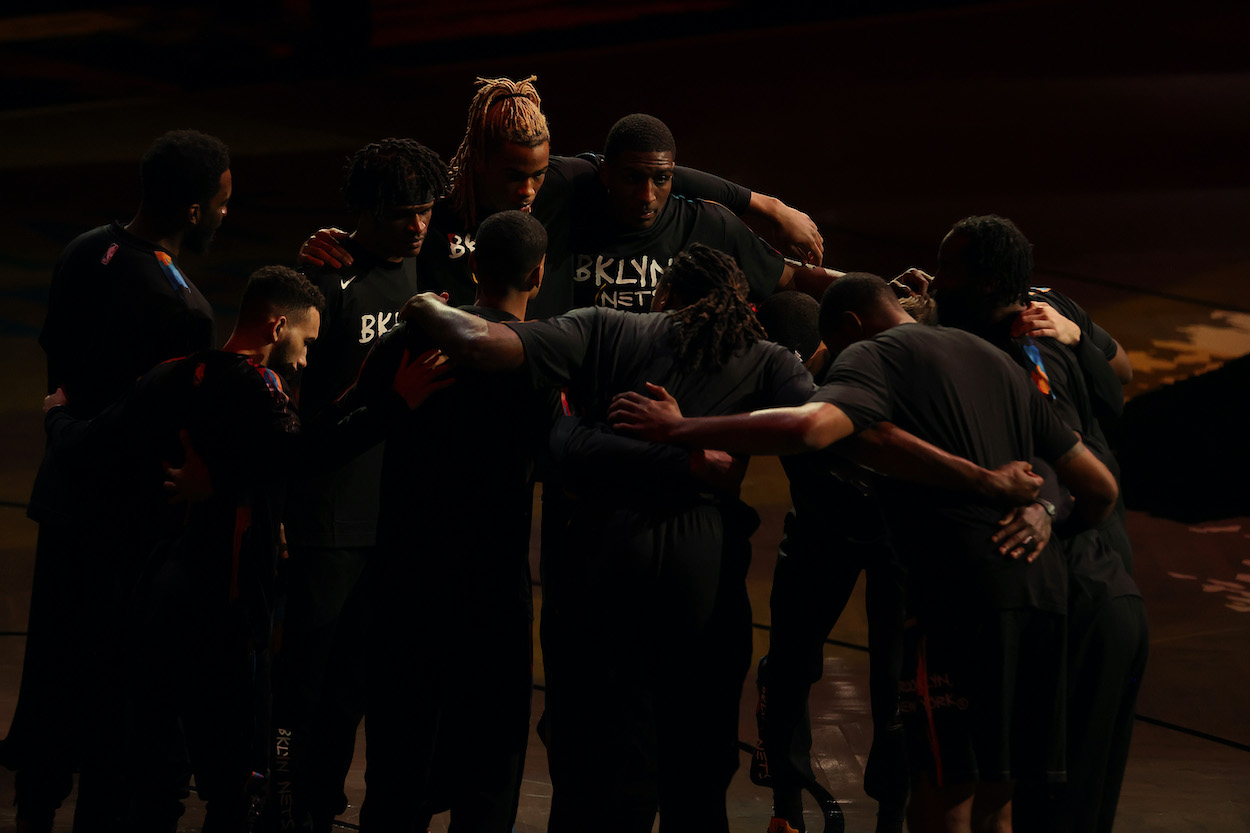 Brooklyn's goal this NBA season is no secret. The Nets are gunning for a championship, and anything less would be a severe disappointment considering the circumstances.
Brooklyn entered the 2020-21 season with two All-NBA talents in Kevin Durant and Kyrie Irving, and it added another by trading for James Harden in January. But that left the roster razor-thin on the bench, so the Nets hit the buyout market hard after the trade deadline.
They were able to add LaMarcus Aldridge and Blake Griffin off the streets basically for free, and the dream roster was officially complete.
Aldridge appeared in five games for the Nets, scoring 12.8 points and grabbing 4.8 rebounds per contest. The former Portland Trail Blazers and San Antonio Spurs forward admittedly struggled on the defensive end early on with his new team, but that's not what it brought him in to do.
By the time the playoffs roll around next month, Aldridge would've settled into his role in Brooklyn.
LaMarcus Aldridge announces shocking retirement
Thursday morning started off like any quiet morning in the NBA. Nets fans were reeling a bit from a disappointing loss to the No. 1-seeded Philadelphia 76ers the night before, but nothing could prepare them for the latest breaking news out of Brooklyn.
At 10:45 a.m. ET, LaMarcus Aldridge shared a tweet announcing his retirement from the NBA. No warning. No Woj Bomb. Just an emotional letter from Aldridge himself.
In the letter, Aldridge explained that he played his last game on April 10 while dealing with an irregular heartbeat. He said he's OK now but that it was "one of the scariest things" he's ever experienced.
Aldridge says goodbye to the NBA
"Today, I write this letter with a heavy heart," Aldridge began in his farewell letter to the NBA. He explained the health scare he just went through and why he's deciding to walk away from the game. Then he went on to thank the three cities that gave him a chance to shine.
"I'm thankful for everything this game has given me: the great memories, including all the ups and the downs, and the friendships I've made and will keep with me forever," Aldridge wrote. "I thank Portland for drafting a skinny, Texas kid and giving him a chance. The city of Portland has given me some unforgettable years. They will always remain in my heart. I want to thank the Spurs for letting me into the family and giving me 5 fun years. Last but not least, I want to thank Brooklyn. You wanted me for me. …
"You never know when something will come to an end, so make sure you enjoy it everyday. I can truly say I did that."