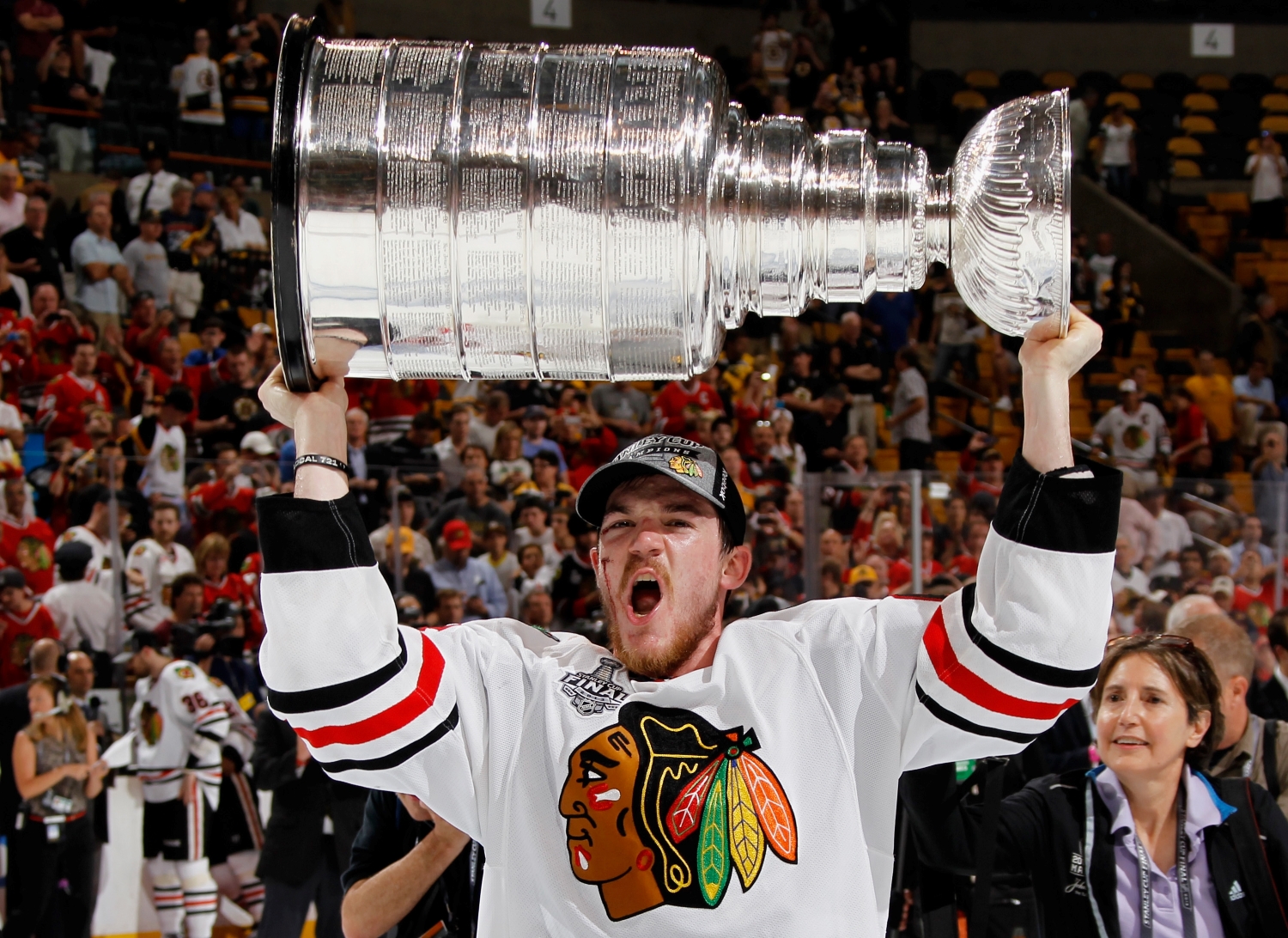 Forced to Retire at 29, Chicago Blackhawks Forward Andrew Shaw Refuses to Stay Silent About the Scary Impact of Concussions
With concussions forcing him to retire from the NHL, longtime Chicago Blackhawks forward Andrew Shaw won't stay silent about the impact of head injuries.
Although he never became a true star, Andrew Shaw earned plenty of respect for putting his body on the line as an NHL player for two of the league's most historic franchises. Along the way, he got a chance to taste championship glory on two occasions. But the longtime Chicago Blackhawks forward will never get a chance to hoist the Stanley Cup again.
Even though he doesn't turn 30 until July, Shaw has officially played his final NHL game. And he's using his retirement as a way to speak up about the scary impact of concussions.
Andrew Shaw got to hoist the Stanley Cup twice during his time in Chicago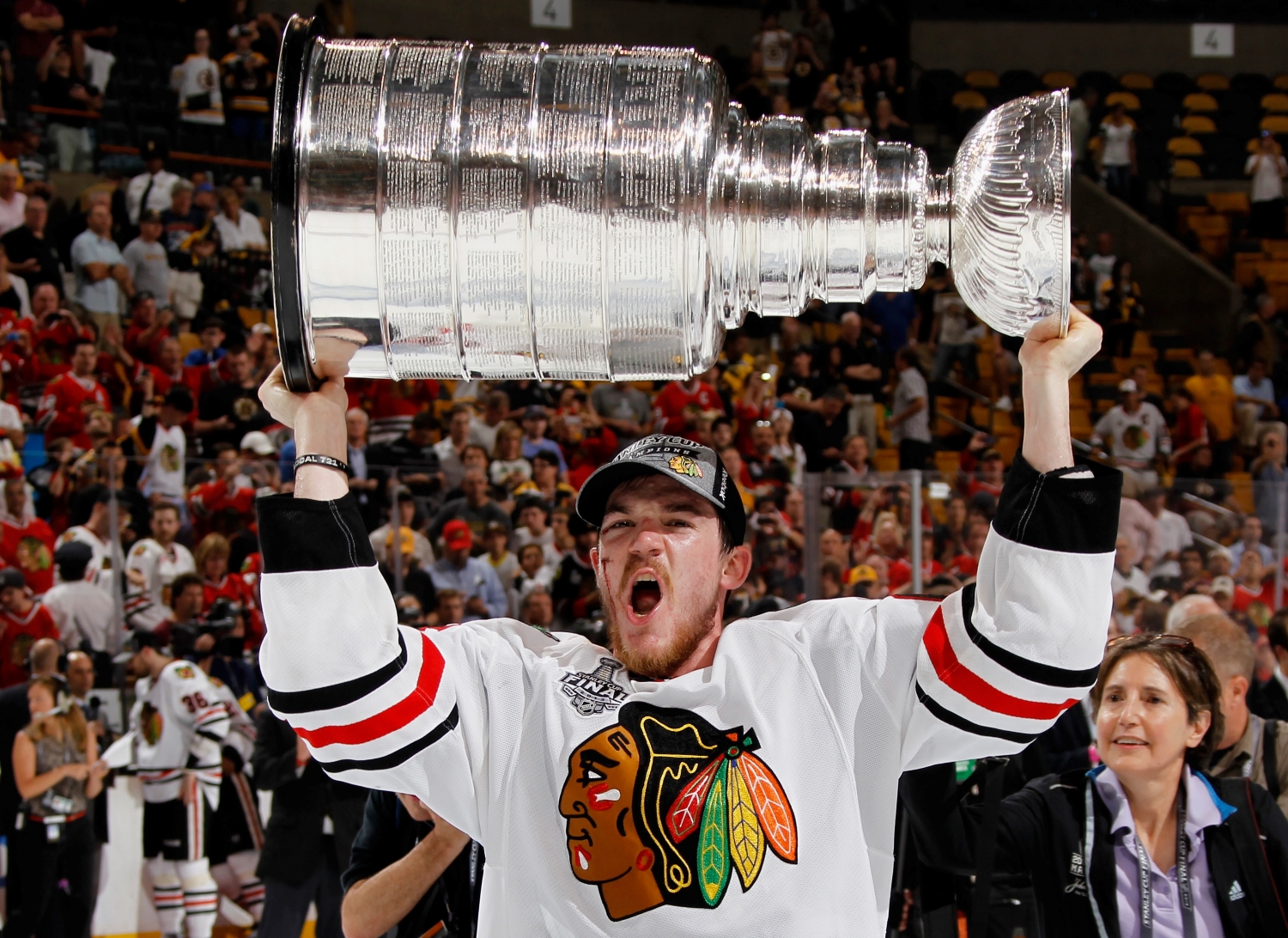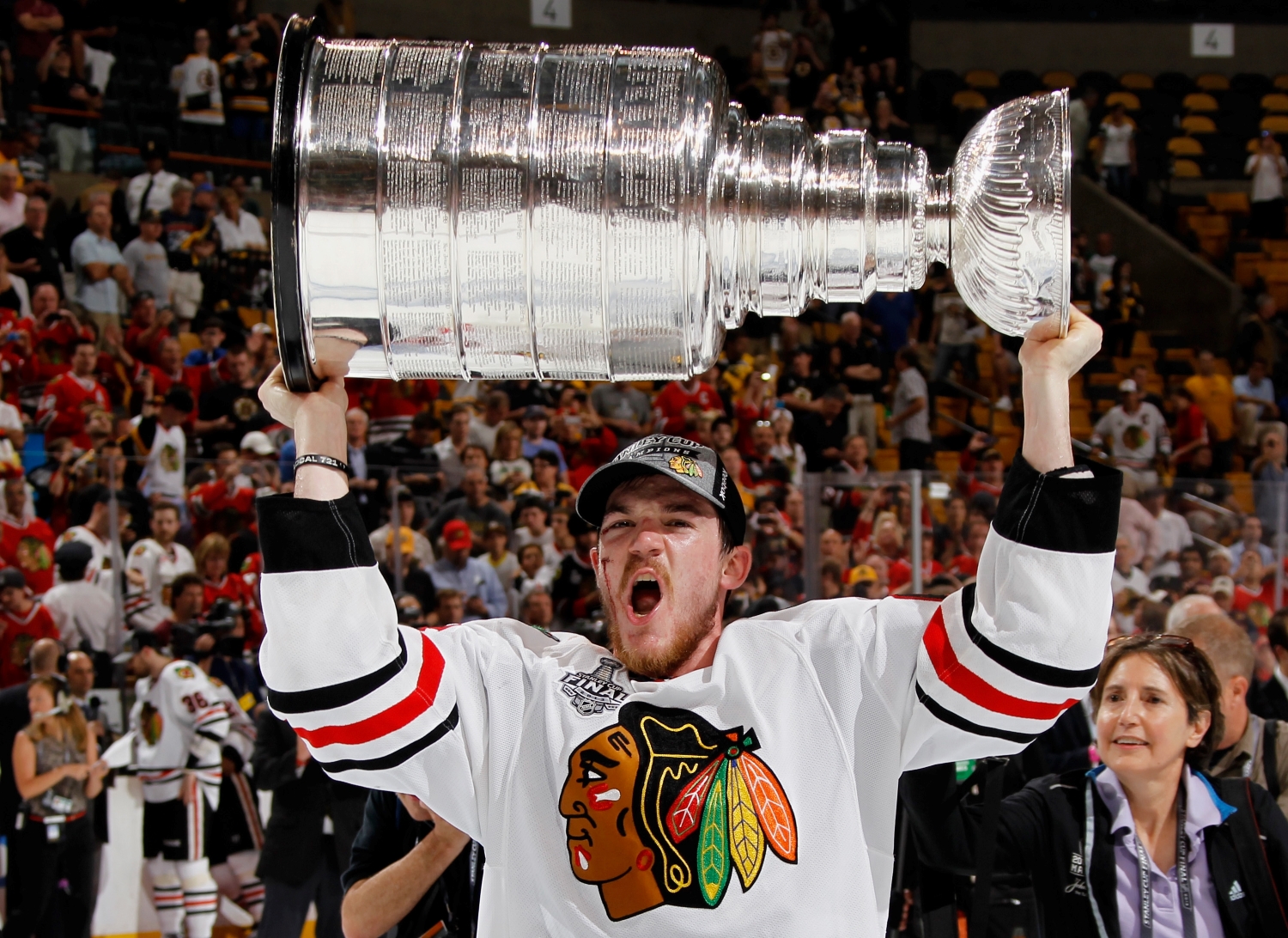 Shaw entered the NHL as a fifth-round pick back in 2011. The 5-foot-11, 182-pound winger split time between the Blackhawks and their AHL affiliate as a rookie. By his third season in Chicago, the Ontario native had begun to establish a reputation as a tough, no-nonsense player who could provide some occasional offensive firepower. That year, he set career highs in games played (80) and goals (20).
Of course, that came on the heels of winning a championship. And it didn't take long for Shaw to experience the thrill of lifting the Stanley Cup in the air again. The Blackhawks won another title in 2014-15 by taking down the Tampa Bay Lightning in six games. However, Shaw only spent one more year in Chicago before he found a new NHL home.
His three-year stint with the Montreal Canadiens included 41 goals and 55 assists in 182 games. Shaw then got shipped back to the Blackhawks for three draft picks in June 2019. Unfortunately for the gritty forward, his second go-round in Chicago featured far more frustrating moments than memorable ones.
The longtime Blackhawks forward has been forced to retire at age 29
Shaw's return to the Windy City quickly went south. In November 2019, he sustained a concussion that sidelined him for more than a year. Finally ready to resume his career, he entered the 2020-21 season with a renewed sense of optimism. But the Blackhawks will no longer feature the veteran in their lineup.
The 29-year-old formally announced his retirement on April 26. According to ESPN, doctors "highly recommended" Shaw stop playing to care for his long-term health.
"I want people to know that I'm OK," he told ESPN. "I'm in a good place. But I'm going to miss it, I'm going to miss it like crazy still."
Shaw suffered a concussion back in February when he got elbowed in the head during a game against the Dallas Stars. Blackhawks team physician Dr. Michael Terry had to break the bad news that the potential long-term consequences of repetitive concussions left Chicago with no choice but to recommend Shaw bring his career to an end.
Shaw refuses to stay silent about the scary impact of concussions
With doctors advising against another comeback, Shaw will move on to another stage of his life. But even though concussions have forced him to retire a few months shy of his 30th birthday, he refuses to stay silent about the reality of head injuries.
"Me being the player I am, I play physical, I play on the edge, and I put myself in vulnerable positions because I'm just so competitive because I want to win, and I push my body to those limits," Shaw told ESPN. "But then another concussion would happen, and I'd be back in that dark hole again. The last four years, I felt like I was just clawing."
He explained he felt at his lowest during his first season with the Canadiens. Shaw admitted he was going through depression and anxiety while sidelined by an injury. He believes it's important to keep the conversation going about the mental-health effects of concussions.
"You read about boxers, UFC fighters, football players, what they go through. We're all contact sports, and the head is a fragile thing," Shaw said. "It can alter your chemical balance, it can alter your hormones, it can physically change you as a person if you don't take care of it."
Luckily for the newly retired father of two, he has had the support of his family every step of the way. Now that his days as an NHL player are over, Shaw can look forward to spending more time with his wife and children while focusing on his long-term health, too.
All statistics courtesy of Hockey Reference.