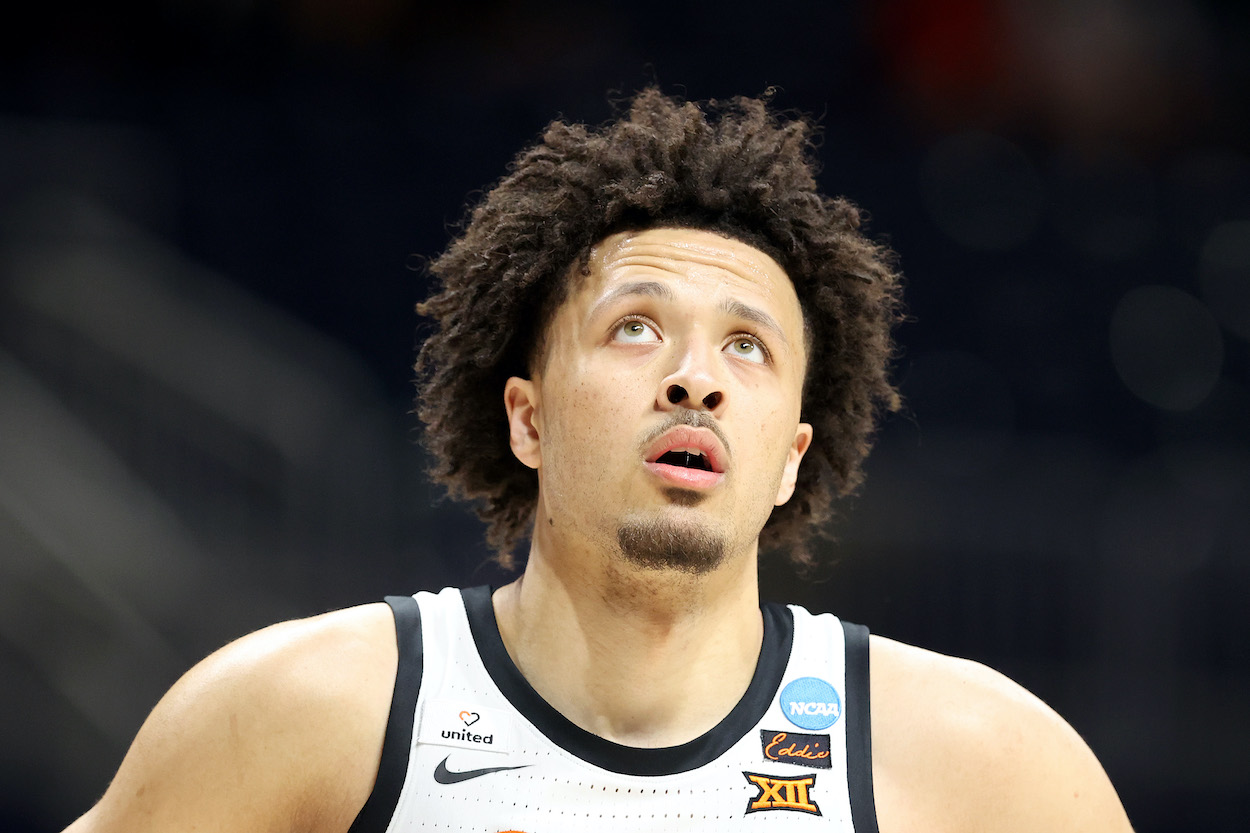 Cade Cunningham Only Wants to Play for 1 NBA Team, but That Team May Not Want Him
Cade Cunningham will only meet with one team prior to the 2021 NBA Draft, the Detroit Pistons. However, the Pistons, who are drafting No. 1 for the third time in franchise history, are reportedly considering two other players as well, USC's Evan Mobley and G League Ignite's Jalen Green.
The top prospect in the 2021 NBA Draft is Oklahoma State guard Cade Cunningham. Draft experts have projected him to be the No. 1 overall pick for months, and now we know it will be the Detroit Pistons making that first selection.
Cunningham now only wants to play for one NBA organization and is scheduling his team visits accordingly. The problem is, reports say that team isn't only interested in him.
The Detroit Pistons won the 2021 NBA Draft Lottery 
In 1949, Fort Wayne Pistons owner Fred Zollner facilitated the National Basketball League's (NBL) merger with the Basketball Association of America (BAA) at his kitchen table, according to NBA.com. The two leagues would come together to form what we now know as the NBA.
Eight years later, Zollner moved the team to Detroit, Michigan, the country's fifth-largest city at the time after deciding Fort Wayne, Indiana was too small to support an NBA franchise. That is how the Detroit Pistons were born.
For a team that has been in the NBA from the outset, it has had stunningly few No. 1 overall draft picks. Detroit has only selected first twice, but both times did well.
In 1967, the Pistons' selected Jimmy Walker from Providence with the first pick. Walker is now best known as the father of NBA star-turned-analyst Jalen Rose. However, he was also a good player in his own right. Walker played for nine seasons and made two All-Star teams.
The franchise's next No. 1 pick (in 1970) turned out even better. St. Bonaventure's Bob Lanier played 15 NBA seasons and was an eight-time All-Star. He is a member of the Naismith Basketball Hall of Fame, and his No. 16 jersey hangs in the rafters in Detroit and Milwaukee.
Detroit has made the No. 2 pick twice since then. They selected a Hall of Famer (Isaiah Thomas, 1981) and a historic draft bust (Darko Milicic, 2003).
Now, the Pistons will once again be on the clock first when the draft opens on Thursday, July 29, 2021.
Cade Cunningham has only planned on meeting the team with the No. 1 overall pick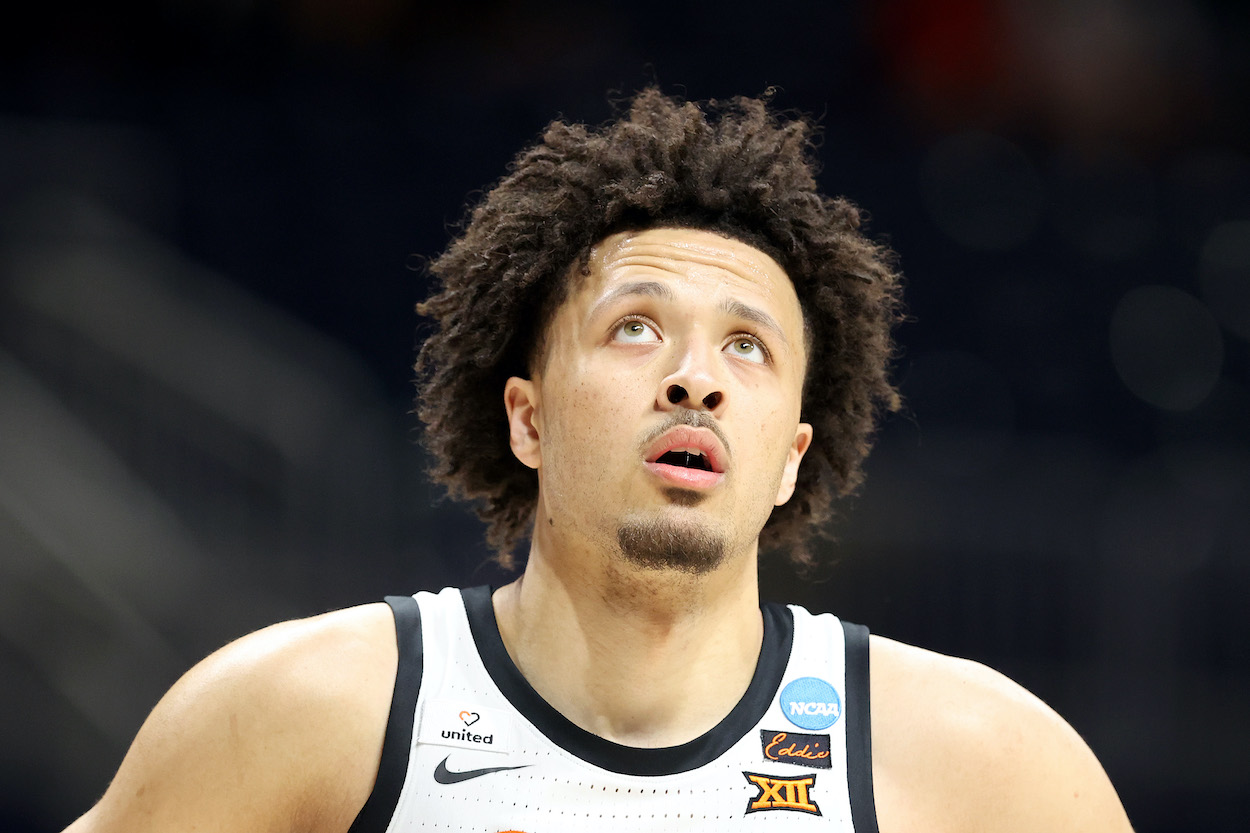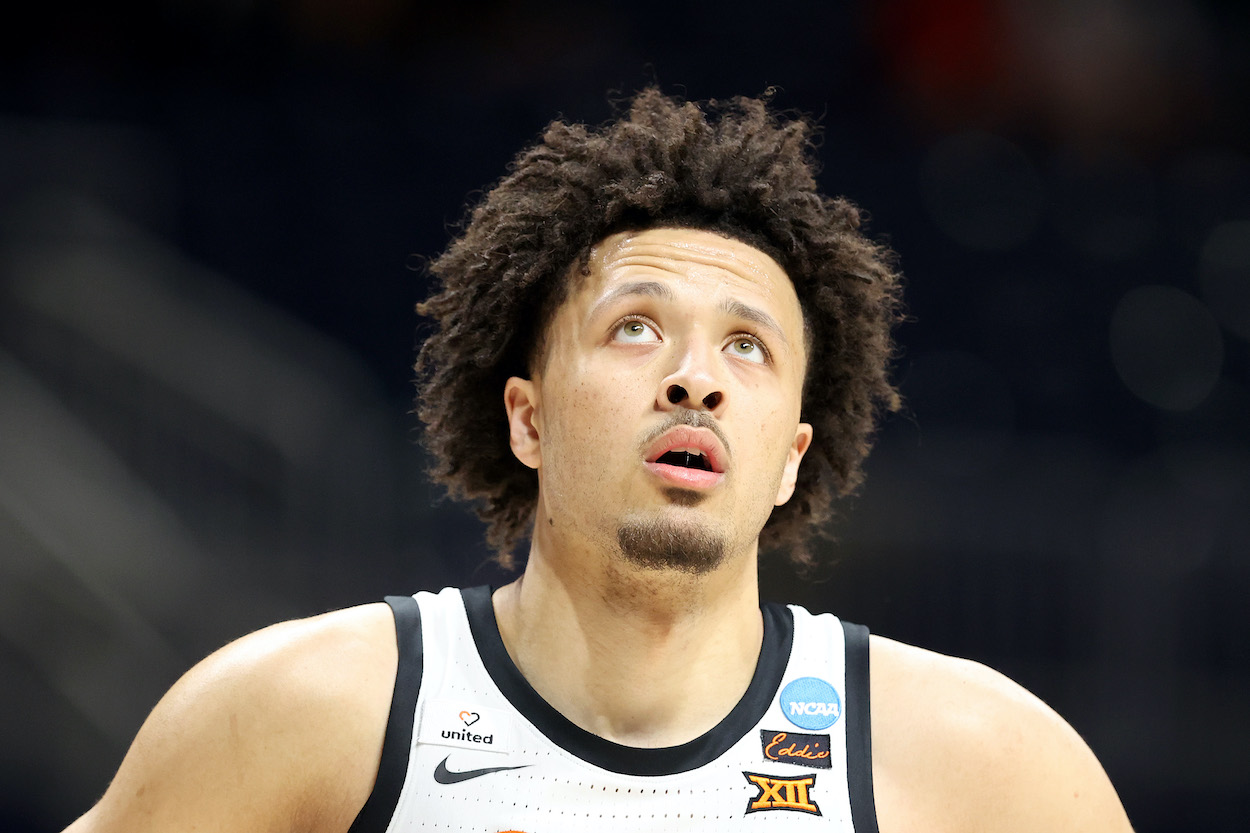 Cunningham is a 6-foot-8 point guard that many compare to Luka Doncic, the Dallas Mavericks' star. His production in his one season at Oklahoma State — 20.1 points, 3.5 assists, and 6.2 rebounds per game — combined with his size and skill make him the consensus No. 1 pick in the loaded 2021 NBA draft.
Cunningham and his representatives are among the people who believe he should be the No. 1 overall pick. To this end, ESPN's Adrian Wojnarowski reported in a tweet following the lottery that the Texas-born star will only meet with one team in the pre-draft process: the Detroit Pistons.
It appears that this was always the plan, to only meet with the team with the number one pick. However, this may be a risky play on Cunningham's part as reports are emerging that Detroit will not be reciprocating the exclusivity.
The Pistons are considering two other players, along with Cunningham, for the first pick.
The Pistons are considering Evan Mobley and Jalen Green, along with Cunningham
Sources close to the Pistons organization say that GM Troy Weaver and head coach Dwane Casey are considering three different prospects for the No. 1 pick, according to Sports Illustrated. In addition to Cunningham, they are also looking at USC's Evan Mobley and Jalen Green from G League Ignite.
Mobley is a versatile 7-foot big man from San Diego, California. His lengthy list of high school accomplishments include the 2020 Morgan Wooten High School Player of the Year award, a McDonald's All-American nod, and winning California Gatorade Player of the Year, twice, per USCTrojans.com. In his one season at USC, Mobley averaged 16.4 points, 2.4 assists, and 8.7 rebounds.
Green is a 6-foot-6 guard from Fresno, California.  ESPN actually ranked him ahead of Cunningham as a college basketball prospect in 2020. In lieu of attending college, though, Green went pro after his senior season and joined G League Ignite, an NBA-sponsored developmental team for prospects not yet eligible for the draft.
While it's wise that Detroit is keeping its options open, chances are Cunningham will still be the pick. Not only is he the most skilled player in the draft, those skills complement the Pistons' current roster well.
If the Pistons do fall in love with Mobley or Green and spurn Cade Cunningham, he'll still be ok. His home-state Houston Rockets will gladly pick him No. 2, whether he visits them or not.
All stats courtesy of Basketball Reference