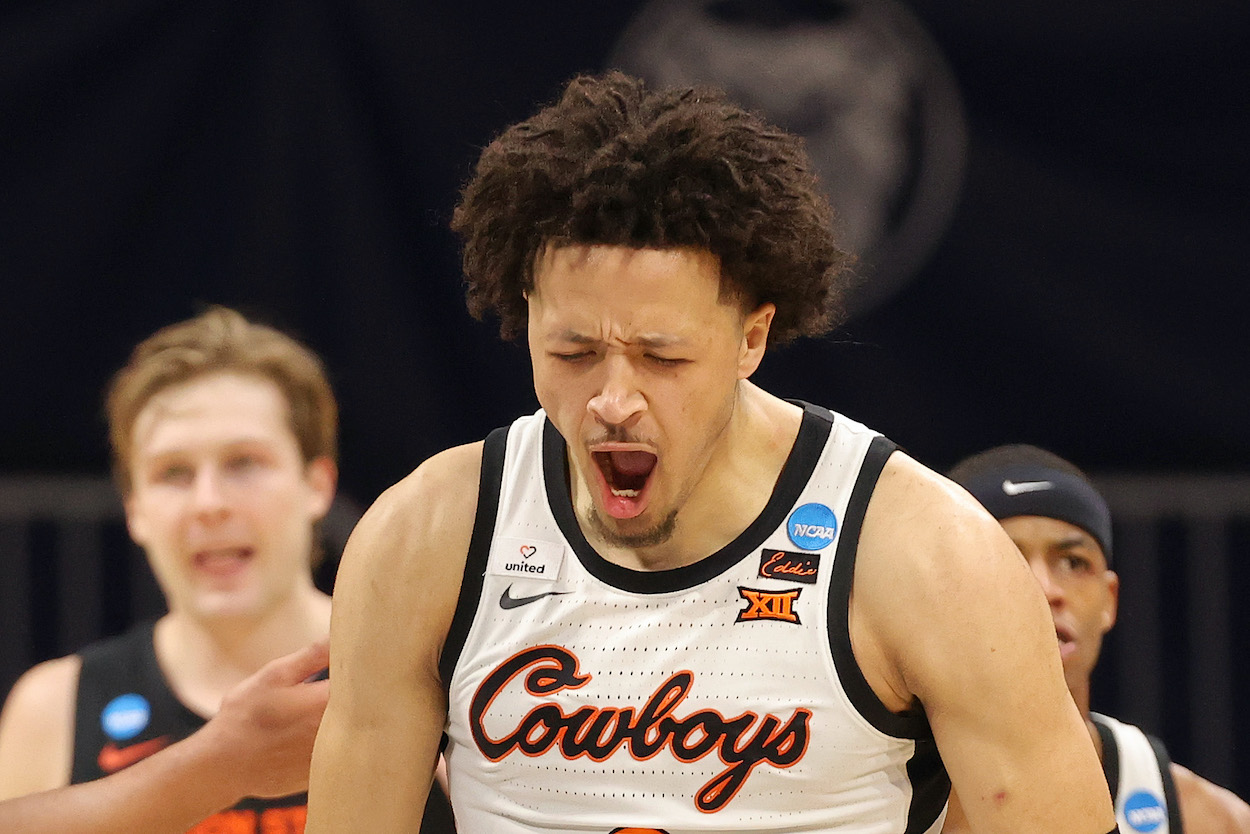 Cade Cunningham On His Possible $40 million-plus Rookie Contract: 'I'm Not Mad About It'
Cade Cunningham, the potential No. 1 overall pick in the 2021 NBA draft, recently told NBA player and podcaster JJ Redick on 'The Old Man & The Three' that he's 'not mad' about his potentially huge rookie deal if he becomes the overall. No. 1 pick. The contract will pay him over $40 million.
As the top prospect of the 2021 NBA draft, Oklahoma State's Cade Cunningham is due for a big payday soon. NBA player and podcaster JJ Redick recently asked the big guard about his potential big rookie deal. Cunningham responded with a laugh and told Redick he's familiar with the figures.
If Cunningham is the No. 1 overall pick, his new contract should surpass the contract signed by 2020 top pick, Anthony Edwards, which is worth over $40 million.
Cade Cunningham is the presumed No. 1 overall pick of the 2021 NBA draft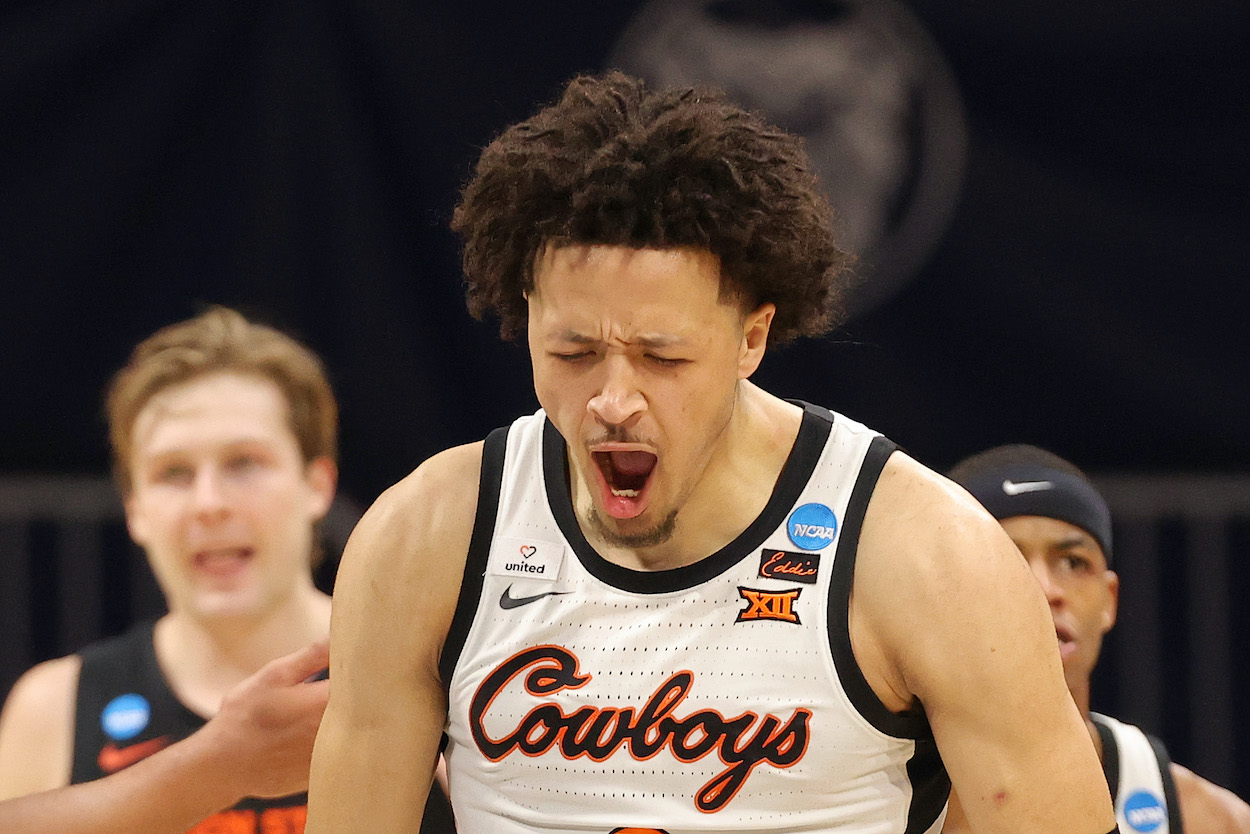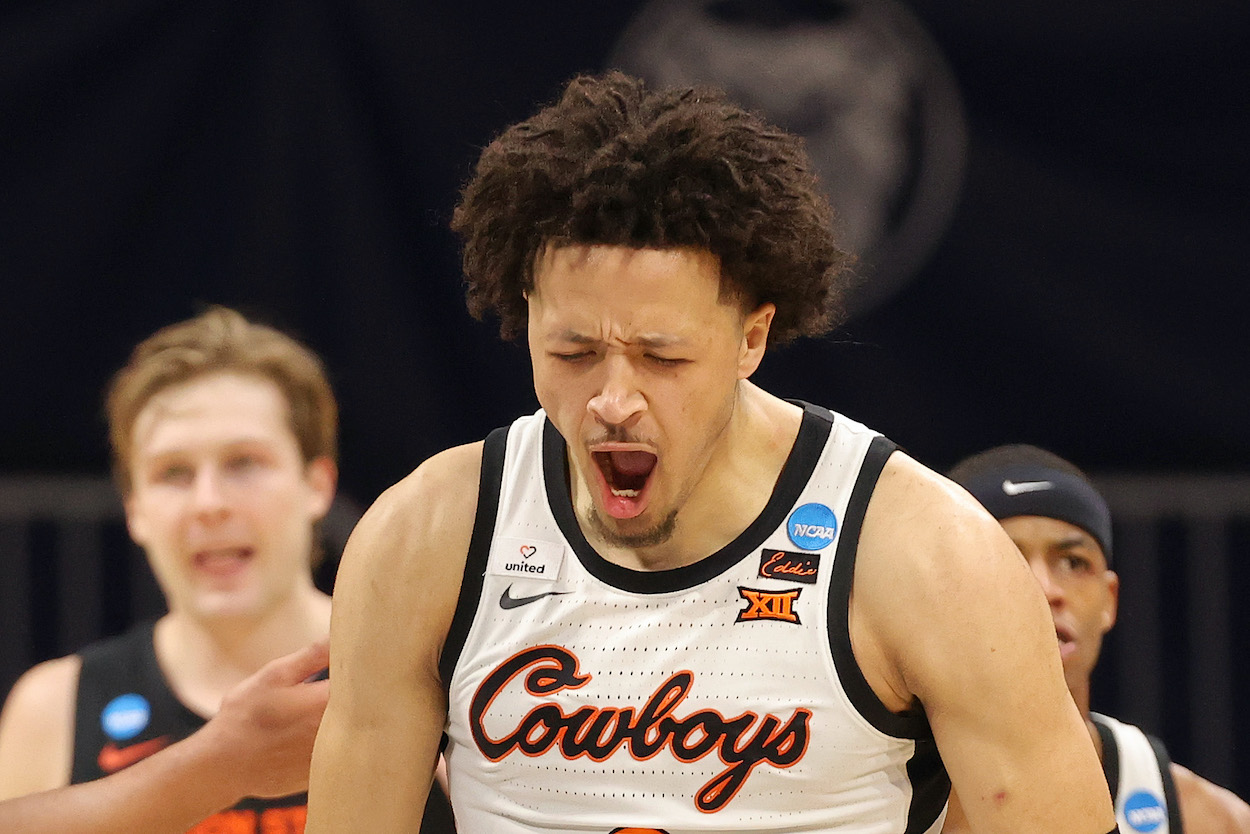 Even before NBA draft lottery 2021 happens, almost every NBA mock draft has Cade Cunningham going first overall. Whether it's to the Houston Rockets, Detroit Pistons, Orlando Magic, or some other lottery team, Cunningham is the most likely the No. 1 pick.
Cunningham is a 6-foot-8, 220-pound point guard whose size and game remind many of the Dallas Mavericks' young superstar, Luka Doncic.
He grew up in Texas and spent his final two years in high school at the Montverde Academy in Florida, a prep school with a vaunted basketball program. Cunningham became a five-star recruit and the 2020 Naismith High School Player of the Year Trophy in his senior season. He chose Oklahoma State for college over traditional powerhouses like Kentucky, North Carolina, and Duke, according to OKState.com.
In his only season as a Cowboy, the Texan averaged 20.1 points, 3.5 assists, 6.2 rebounds, and shot 40% from 3-point range.
Cade Cunningham told JJ Redick he's checked out the numbers on his rookie deal
Cunningham recently appeared on Redick's podcast, The Old Man & The Three. The two, along with Redick's cohost, Tommy Alter, had a wide-ranging conversation getting to know the future top draft pick.
At one point early in the interview, the topic turned to the NBA rookie salary scale. Redick asked Cunningham for an honest answer to the question, "Have you glanced at what a number one pick gets out of college?"
"I knew this is where that was going," Cunningham laughed. "It's presented to me, anyway. So, there's no way I can miss that. But, I'm definitely not mad about it, you know that. Definitely not mad about it."
Redick also discussed the incredible amount of money some of his former young, highly-drafted teammates were making on their rookie deals. He mentioned New Orleans Pelicans players Jackson Hayes, Lonzo Ball, and Brandon Ingram in the conversation. He also noted that the 2021 overall No. pick will make, "like four years, over $40 million."
How do NBA rookie contracts work?
The rookie salary scale dictates NBA rookie contracts. This is a pre-set, sliding scale that rookies drafted in each slot can sign for. Each season there is a base number for each slot, and rookies can sign for as little as 80% of that number or as high as 120% of the figure.
A rookie contract has two years guaranteed, two team option years, and a fifth-year qualifying offer as rookies become restricted free agents.
According to spotrac, the contract for 2020 No. 1 overall pick Anthony Edwards guarantees him $20 million in the first two years, which is 120% of that year's base rookie scale. His third-year option is for $10.7 million, and the fourth year jumps up to $13.5. Since teams seldom cut No. 1 overall picks in less than four years, the contract is essentially a guaranteed $44.2 million deal.
If Cunningham is the first pick of the 2021 NBA draft, his four-year contract should exceed $45.5 million.
We'll find out more about where Cunningham will land and exactly how much he'll make when the 2021 NBA draft lottery happens Tuesday, June 22, and at the 2021 NBA Draft on Thursday, July 29.
All stats courtesy of Sports Reference