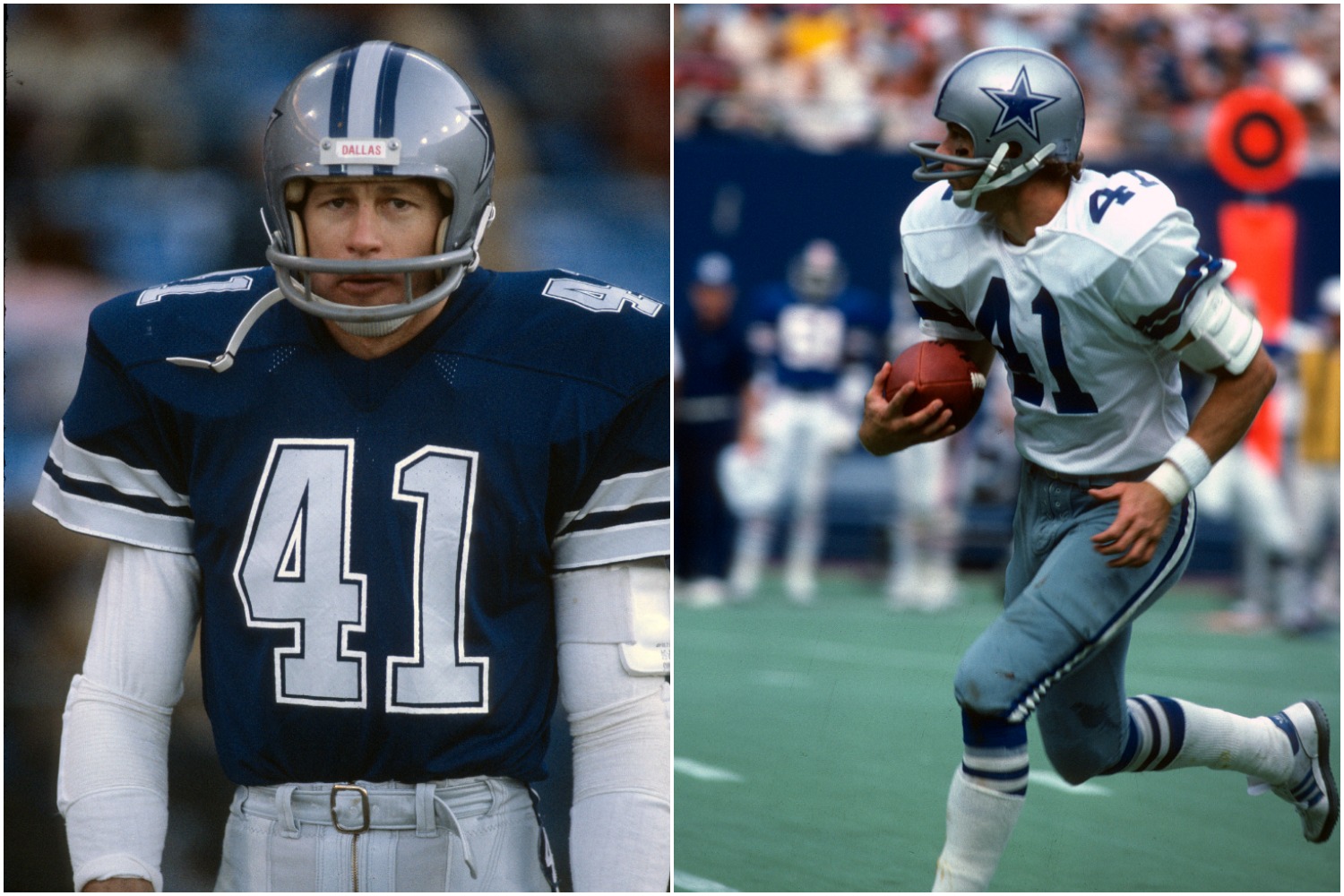 Where Is Former Dallas Cowboys Super Bowl Champion and Pro Bowl Safety Charlie Waters?
Charlie Waters was a key player for the Dallas Cowboys Doomsday Defense. He finished his career tied for most playoff interceptions in NFL history at nine. Where is Waters today?
When you mention the name Charlie Waters to Dallas Cowboys fans, it immediately evokes memories of No. 41, a ball-hawking safety who was one of the greatest defensive players to ever don the silver and blue. During the 1970s, Waters was a part of the Doomsday Defense that helped the Cowboys earn five trips to the Super Bowl, winning two titles. 
Individually, Waters was undeniably one of the best defensive backs in the NFL, hauling in an impressive 33 interceptions during the decade, excluding the 1979 season, which he missed due to injury. For his efforts, he made the Pro Bowl three times. After Waters retired following the 1981 season, he pursued various interests, including work as a coach and in the broadcast booth. Where is Charlie Waters today?
Charlie Waters is star on Doomsday Defense
After a career at Clemson University as a quarterback and an All-ACC wide receiver, the Dallas Cowboys selected Charlie Waters in the third round of the 1970 NFL Draft. Waters backed up Cliff Harris to start the season until Harris left for military duty. The rookie stepped in and started six games that season. By season's end, he led the team with five interceptions and made the All-Rookie team.
For the next 11 years, minus the 1979 season he missed due to a knee injury, Waters was good for a couple of interceptions each season. His lowest total came in 1971 and 1974 when he had just two picks. His best season came in 1972 when he grabbed six. 
When he retired after the 1981 season, Charlie Waters stood in third place all-time in Cowboys history with 41 interceptions behind Everson Walls (44) and Mel Renfro (52). When it comes to playoff interceptions, Waters is in pretty elite company as he's at the top in NFL history with nine postseason interceptions and is tied with Bill Simpson and Hall of Famers Ed Reed and Ronnie Lott. 
Charlie Waters pursues a variety of interests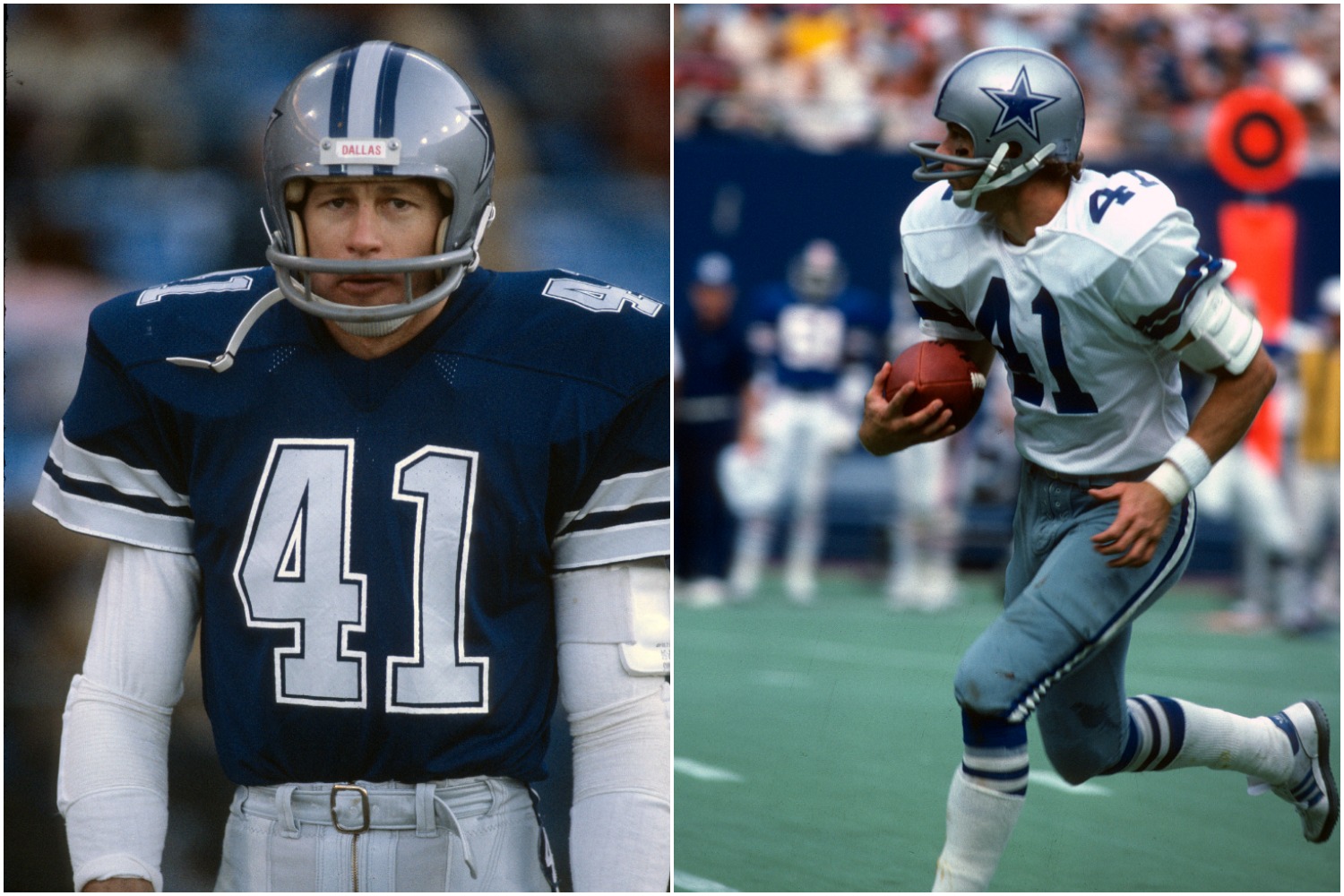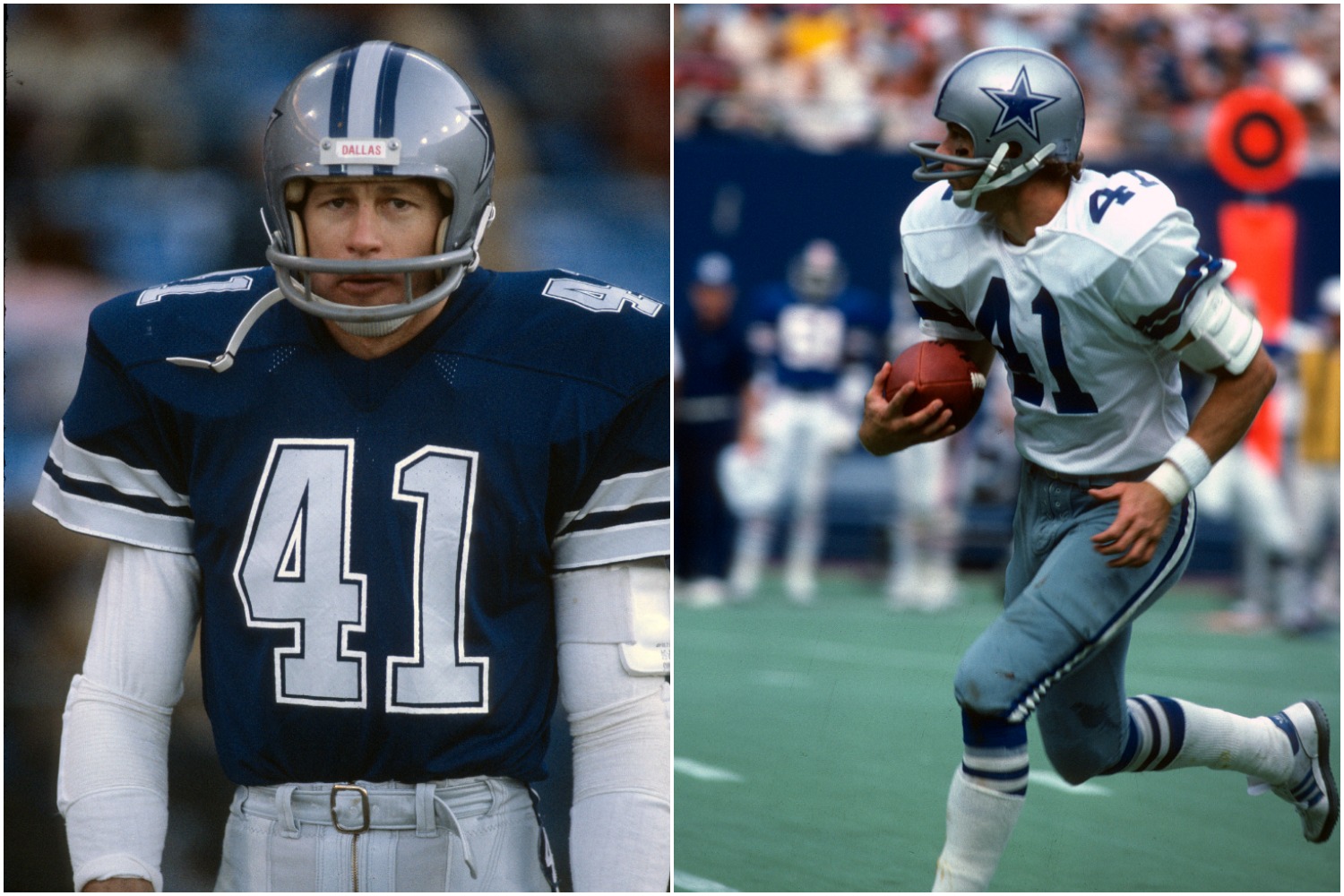 Following his retirement, Charlie Waters wanted to become a coach for the Dallas Cowboys. Tom Landry wanted him to coach on one condition—he take the same psychological exam required for all of his coaches. Waters admitted Landry's request hurt his feelings and he turned down the job offer. Something he regrets to this day.
"I was too prideful and that was a mistake. I should have taken it and worked for him because that was my chance to get in the coaching industry right at that time."
Instead, Waters went into broadcasting for a season before returning to Dallas, where he got involved in real estate. In the mid-1980s, Waters finally made his delayed debut as an NFL assistant coach with the Denver Broncos under Dan Reeves. After seven years in Denver, including a couple of seasons as the defensive coordinator, Waters left to become the University of Oregon's defensive coordinator. 
He, his wife Rosie, and three sons enjoyed the college environment of Eugene. After a successful first season directing the defense, the Ducks offered him an extension. Then tragedy struck. Waters' oldest son Cody died just days before his 18th birthday of "undetermined natural causes."     
Rosie needed to get back to Texas and be close to family. Charlie wanted to continue coaching but knew what he had to do. He left coaching, and the family moved back to Texas.
Where is he today? 
Years after teaming up as one of the best NFL defensive duos for the Dallas Cowboys secondary, Cliff Harris and Charlie Waters reunited when Waters joined Harris at Energy Transfer, a company in the oil and gas industry. He said their reunion made for some interesting reactions when they called customers to set up appointments.
"What? You two guys are coming in here. Do we have to put on helmets?" Waters laughed recalling some of those conversations. Harris and Waters partnered until 2018, when the latter retired. 
When asked what he's doing now, Waters replied, "as little as I can." He said part of his time since retiring has been recovering from the 24 orthopedic surgeries he's had as a result of his injuries from playing. Despite all the pain, recovery time, and even short-term memory loss, Waters has no regrets.
"I ran into guys that were 300 pounds and I was 190. That's what I had to run into to turn the play in every down on every running play. That's head-to-head combat and they would win a high percentage of time but I would do my job. I would end up being knocked out and carried off the field. I would have not traded anything that I went through in the NFL and what I accomplished. Being part of the championship teams that we were on."
There's a reason the Dallas Cowboys were as good as they were in the 1970s. Because they had special players like Charlie Waters whose commitment to team was unrivaled. And the results year after year proved it. 
All stats courtesy of Pro Football Reference.