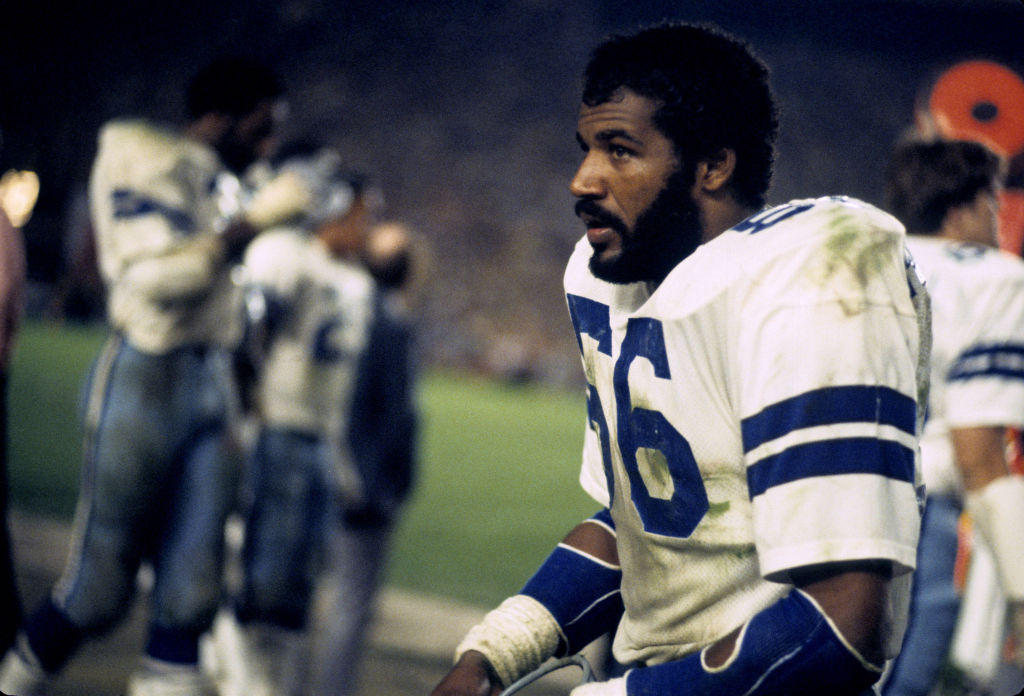 Where Are They Now: Thomas "Hollywood" Henderson
Thomas "Hollywood" Henderson has lived an exciting life. He's won a Super Bowl, gone to prison, and won the lottery...twice. Where is he today?
Thomas "Hollywood" Henderson can never say his life wasn't exciting. The former Dallas Cowboys linebacker won a Super Bowl, partied with some of the most famous people in the entertainment world, went to prison, and won the lottery, not once, but twice. Here's a look at one incredible journey and what he's doing today.
Thomas Henderson, the football player
The Dallas Cowboys selected Thomas Henderson out of little Langston University in Oklahoma as the 18th pick in the first round of the 1975 NFL Draft. Those first two seasons, Henderson played primarily on special teams.
In 1977, everything changed. Henderson started all 14 games. During that season, he evolved into a star linebacker delivering jarring hits, manufacturing turnovers (three interceptions), and helping the Cowboys win Super Bowl XII, 27-10 over the Denver Broncos. 
That same season Henderson also made an interesting observation—the media only talked with skilled position players like the quarterback, running backs, and receivers. He wanted to change that. He was thinking about life after football. If he played his cards right, he wanted to parlay his success on the field to a career as an actor. "Hollywood" was born.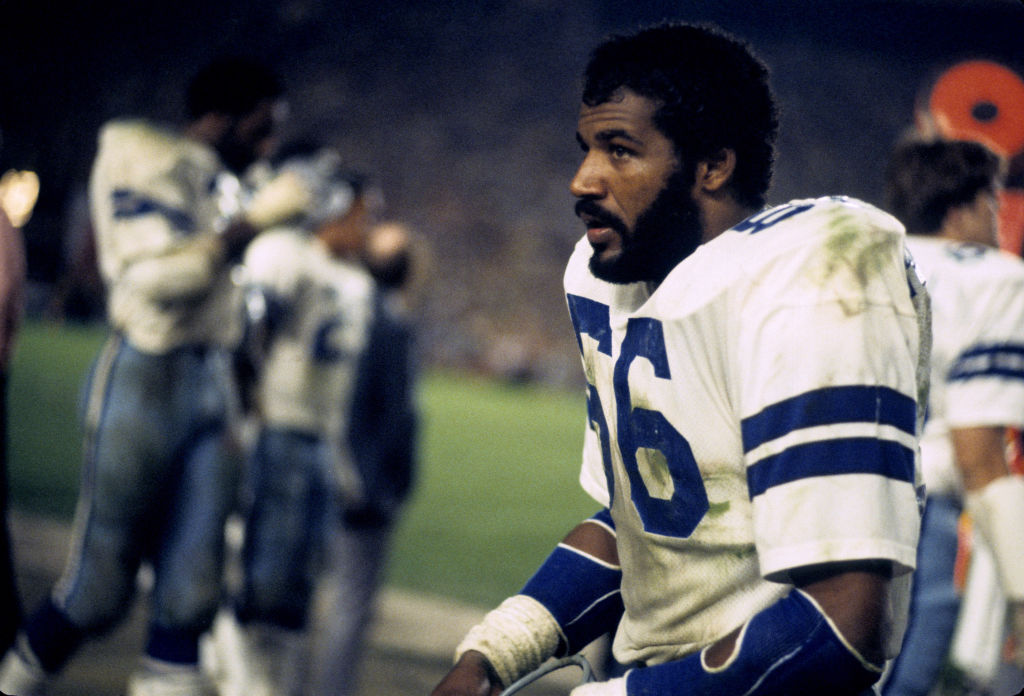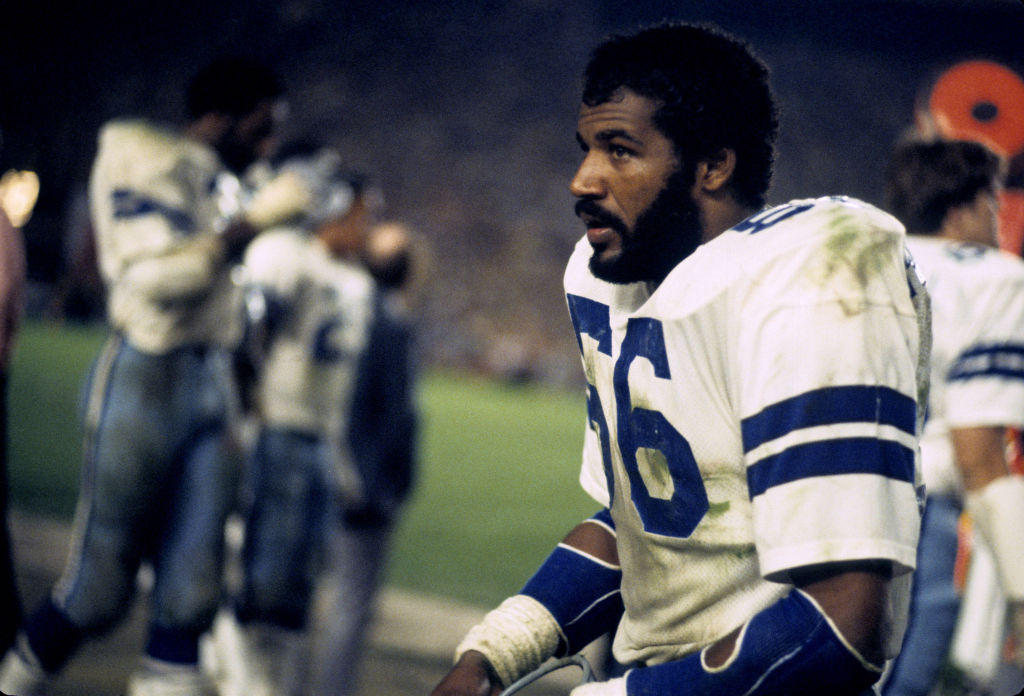 "You can look at people like Deion Sanders now and others who understand that. They could have called me Tom Henderson forever, but Hollywood Henderson is somebody you might want to talk to. So I started branding myself."
The combination of his exciting play on the field and his new brand, others started taking notice. That offseason, "Hollywood" headed to Hollywood. And that's when the trouble started.
Hollywood Henderson's addictions
With football the furthest thing from his mind, and his fame quickly on the rise, Henderson resorted to a partying lifestyle with some of the most well-known people in the world of entertainment. 

"I had two friends, and they're both deceased—one is named Richard Pryor and the other one is named Marvin Gaye. We were good friends. So in the offseason, I would go to Los Angeles, and I would be at Richard's house for a week and Marvin's house for a week. And I was introduced to cocaine. It's not their fault. So I started to really like the champagne and the Cognac and the cocaine, and it grew into a habit, and it nearly killed me."

Thomas "Hollywood" Henderson
Henderson quickly grew addicted to drugs and alcohol, and as is often the case for addicts, he disguised it well. In fact, he disguised it so well he went on to have a Pro Bowl season in 1978, a season in which the Cowboys made a return trip to the Super Bowl to face the Pittsburgh Steelers. A Super Bowl in which Henderson was high on liquified cocaine.
Because he was continually snorting cocaine, his nasal passages grew raw and eventually scabbed over. He experienced intense headaches. The only way he could find relief; use more cocaine.  
"When I put cocaine mixed with water in a Vicks inhaler, it was to medicate my nose because it would give me a headache from hell. So I started squeezing liquefied cocaine in my nose to numb it."
The following season, as his addictions increased, his production on the field decreased. Henderson lasted one more season with the Cowboys and played two brief stints with the Houston Oilers and Miami Dolphins, where he broke his neck and called it quits. Upon his retirement, he headed to California. 
Life after football and in prison
Henderson's life spiraled out of control. In 1983, he hit rock bottom when he was accused of sexual assault. He pled no contest to the charges and in June 1984 reported to prison. It was the best thing that could have happened to him.
In prison, Henderson had no choice but to sober up. He attended church, where he sometimes sat next to Charles "Tex" Watson, one of the Charles Manson killers. And he devoured books.
"I read everything I could get my hands on. And you know, I had the materials from recovery programs of the world. And I changed."
Hollywood Henderson a changed man
In October 1986, Henderson left prison. A week later he was speaking on the campus of Virginia Tech University telling his story, essentially apologizing for his behavior and encouraging others who might be facing similar addiction. He's been on the speaking circuit ever since.
In 1990, he returned to his hometown of Austin, Texas, where he created a project for himself—rebuild the dilapidated football field he had played on as a young child. He began cleaning up the area and raising money to fund the new field construction. He eventually raised more than $300,000.
Almost ten years later, Henderson won the $28 million Texas lottery. He created a charity designed to invest money in the East Austin community in which he had grown up and watched deteriorate through the years. 
Since that big payday, Henderson won a $50,000 lottery in 2010. In November, he celebrated 36 years of sobriety. Today, he splits time between Texas and Florida speaking in prisons, churches, AA meetings, and basically, to anyone who might benefit from hearing his story.
And what a story it is.