Where Is Former NFL Veteran and 2-Time USFL Champion Irv Eatman?
To say Irv Eatman's professional football career was interesting is an understatement. He played three seasons or the entire existence of the USFL back in the 1980s and won two titles before the league shut down. He transitioned to the NFL and played with the Kansas City Chiefs, New York Jets, and several other teams, including the Houston Oilers, where he played his final season in 1996 during the team's final season in Houston. After he retired from playing, he worked as an NFL coach for years. Where is Irv Eatman today? 
Irv Eatman wins multiple titles in the USFL
Irv Eatman was a top offensive lineman at UCLA and a two-time All-Pac 10 selection. He signed with the Philadelphia Stars of the newly-formed USFL, although the Kansas City Chiefs also drafted him in the 1983 NFL Draft and held his rights should he opt at some point to play in the NFL. 
Eatman played three seasons with the Stars, including the club's final season in Baltimore. He was a key ingredient on an offensive line that protected quarterback Chuck Fusina and blocked for running back Kelvin Bryant. For his efforts, Eatman was named a three-time USFL All-Pro offensive tackle and a member of the USFL All-Time Team. 
In his three USFL seasons, Irv Eatman and the Stars were very successful. They reached the USFL Championship game all three years, winning it in both 1984 and 1985. 
Irv Eatman transitions to the NFL
When the USFL folded following the 1985 season, Irv Eatman joined the Kansas City Chiefs. As he had done with the Stars, Eatman became a stalwart on the Chiefs offensive line for five seasons, where he blocked for Christian Okoye, who he gave the nickname "The Nigerian Nightmare" after watching him running over defenders on a consistent basis in both practice and games.
Eatman played a couple of seasons with the New York Jets and a season apiece with the Rams and Atlanta Falcons. In 1995, he joined the Houston Oilers. After Eatman's first season in Houston, team owner Bud Adams announced he was relocating the team to Tennessee. Eatman said there was understandably a dramatic change in fan support that final season.
"Naturally, the city rejected us because we had already announced we were leaving," Eatman said. "And so, that last season, you could literally go out there during a game and hear yourself talk. There were so few people in there."
Despite being there for the USFL shutdown and enduring some tough times that final season of his career in Houston, Eatman now jokes about it. "Maybe I'm good at running people out of business," he laughed.
Where is Irv Eatman today?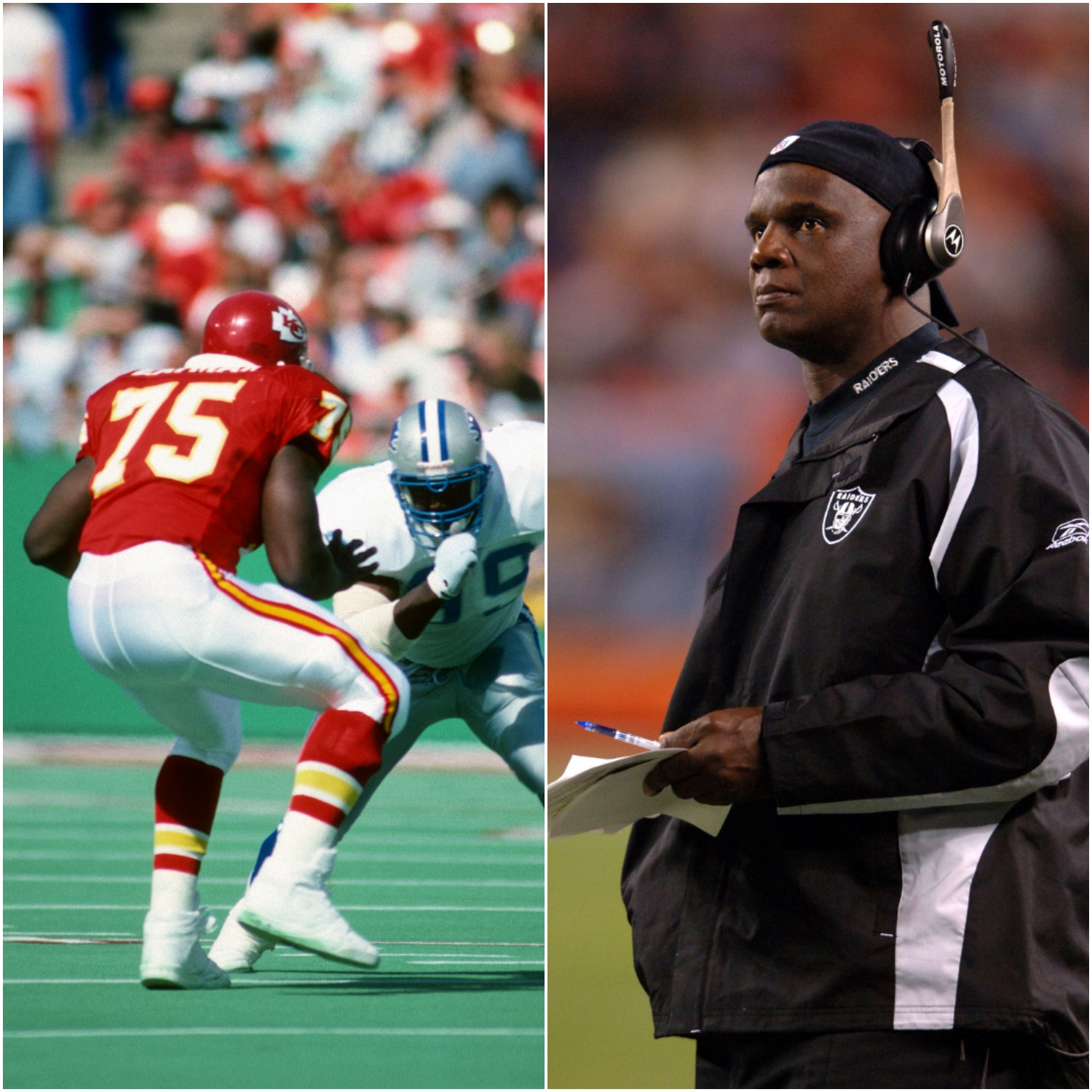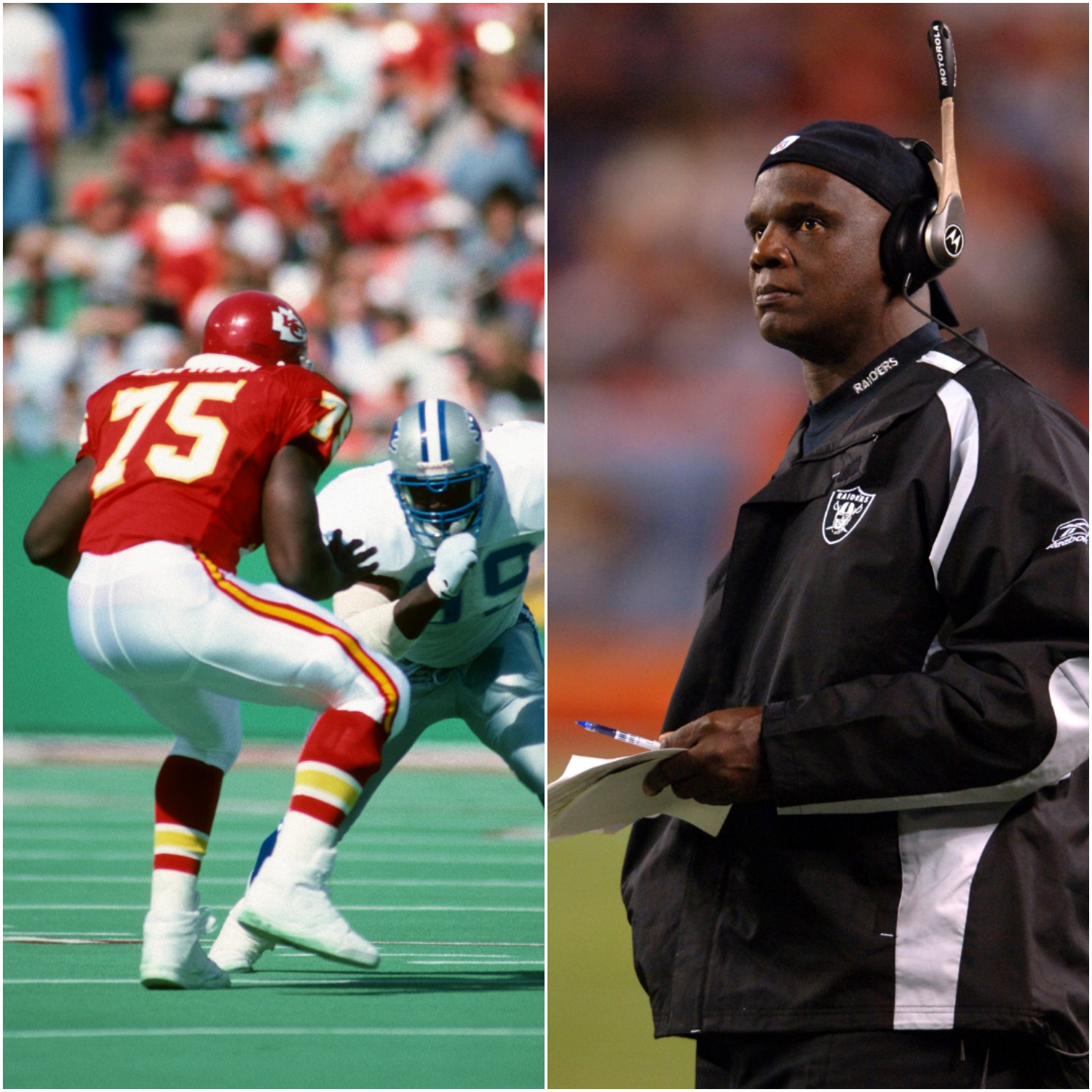 After retiring and being out of the NFL for a few years, Irv Eatman returned in 2000 as an offensive line coach for the Green Bay Packers, where he stayed for a season. He coached the next season with the Pittsburgh Steelers and then in 2001 joined with the Chiefs and head coach Dick Vermeil, who he described as a boss like no other. 
"You talk about an amazing guy to work for. He's like a unicorn when it comes to people to work for. I've never seen anybody like him as a boss. He didn't care if you've been coaching 20 minutes or 20 years, he treated you the same way. He just made it a very positive environment."
Eatman said he learned work-life balance from Vermeil and the importance of spending time with family. In 2008, after a couple of seasons with the Oakland Raiders, he walked away from coaching. He started working as an instructor at various football camps around the country, but more importantly, focused most of his time on being a dad.
In addition to parenting, he volunteered for years at CASA, an organization that advocates for children who are victims of abuse and neglect, and he currently serves on the board for AQUAS, a non-profit organization that assists student-athletes who do not have the financial resources in their pursuit of college scholarships.
Irv Eatman's wild journey through professional football included a couple of league titles, a league shutdown, and a team relocating. Despite the adversity he faced, he managed to push forward and grow as a football player, and more importantly, as a person. Today, his life is truly a reflection of that growth as he routinely gives back to the community and makes a difference in the lives of others. Somewhere Dick Vermeil is smiling.