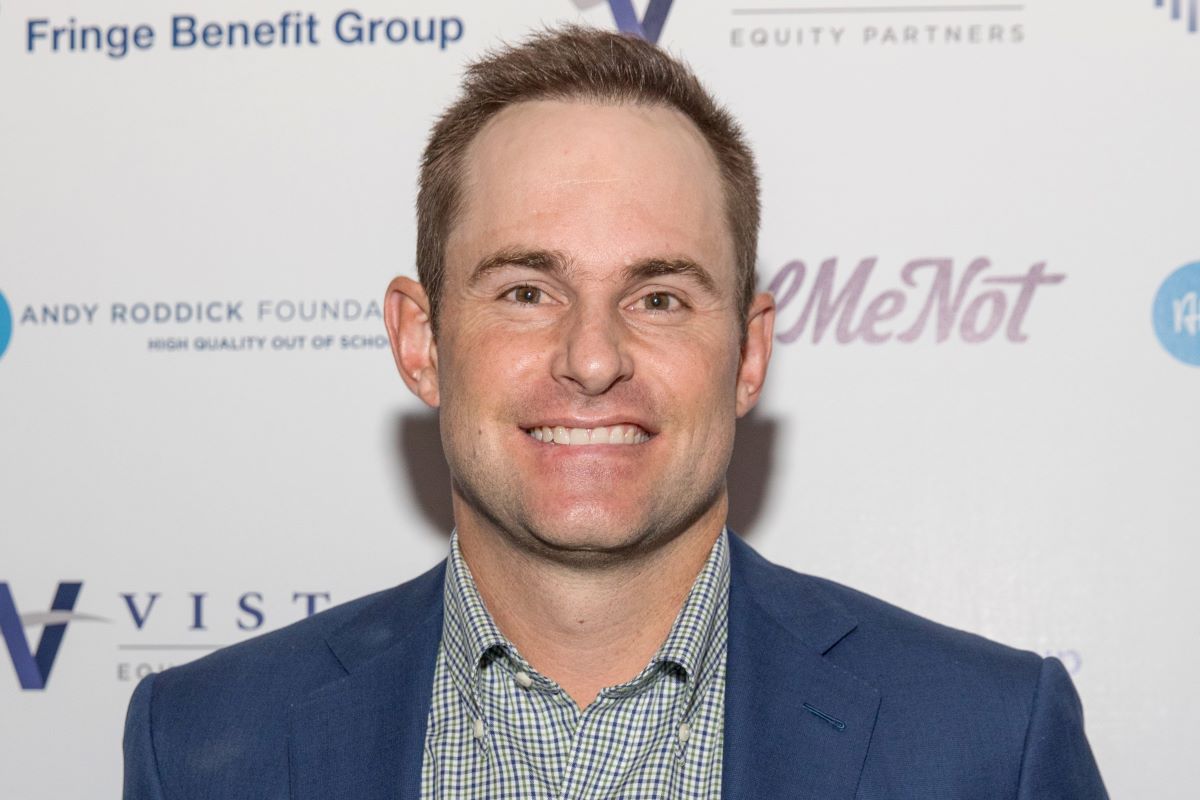 Where Is Former Tennis Superstar Andy Roddick Today?
During the 2000s, Andy Roddick was one of the best tennis players in the world. His powerful serve was must-see TV.
During the 2000s, Andy Roddick was one of the best tennis players in the world. His powerful serve and overall skills on the court helped him earn more than $20 million in prize money during his career.
With all that money at his disposal, what is Andy Roddick doing with his life now that he's not playing professional tennis anymore? The answer may surprise you.
Andy Roddick was must-see TV during his prime
Andy Roddick had a huge serve during his prime. In fact, the American once blasted a 155 MPH serve during a match at the Davis Cup in 2004.
During his career, Roddick won 32 ATP singles titles. He had an overall record of 612-213 and is recognized as one of the top American tennis players of all time. The height of Roddick's career was in 2003 when he won his lone Grand Slam title in New York at the US Open. The Omaha, Nebraska native defeated Juan Carlos Ferrero in three sets. It was Roddick's sixth title of the year and his 11th overall at the time.
On November 3, 2003, Roddick became the World No. 1 for the first time in his career. However, he only held the ATP World No. 1 ranking for nine consecutive weeks, as Roger Federer eventually took it from him. Roddick and Federer met in four Grand Slam Finals, with Federer winning all four. Roddick lost to Federer in the Wimbledon championship three times and once in the US Open final.
Near the end of his playing career, Roddick dealt with knee, ankle, shoulder, and back injuries and couldn't compete with Federer, Rafael Nadal, and Novak Djokovic anymore. As a result, the righty retired from professional tennis on his 30th birthday.
Some will say Andy Roddick underachieved during his tennis career since he won only one Grand Slam. However, his bank account and overall résumé are quite impressive.
Andy Roddick married Brooklyn Decker in 2009
Andy Roddick and Brooklyn Decker started dating in 2007 and got married in 2009. The couple has two children together, one son and one daughter. In February of 2020, Decker–a famous model and actress–told Us Weekly that her kids aren't into sports and that Roddick won't push his son or daughter to play tennis.
"[They're] not at all [into] athletics, only art and exploration," Decker said, via Us Weekly. "My son's going to be a little explorer and live in nature. My parents got him a potting shed so he could grow plants for his birthday in September. So he's growing plants and planting seeds and nurturing them. That's his interest. And my daughter, who the heck knows? We'll see."
Andy Roddick and Brooklyn Decker are also proud parents of two English bulldogs. The couple cheers for the Nebraska Cornhuskers since Roddick was born in Omaha.
Former tennis star currently lives in Austin, Texas
Andy Roddick and his family live in Austin, Texas. However, the former Tennis star does a lot of traveling for his foundation.
Along with being a dad and husband, Roddick is busy with the "Andy Roddick Foundation." The foundation has raised millions of dollars to improve the lives of children and families around the world. Roddick founded the organization when he was 18. His goal has always been to develop and inspire underserved youth through sports-based mentoring.
Andy Roddick's foundation is now based in Austin, Texas. The former US Open champion is highly focused on "expanding opportunities for young people to learn, thrive, and succeed by supporting high-quality programming outside the classroom."
Andy Roddick Foundation info courtesy of AR Foundation.