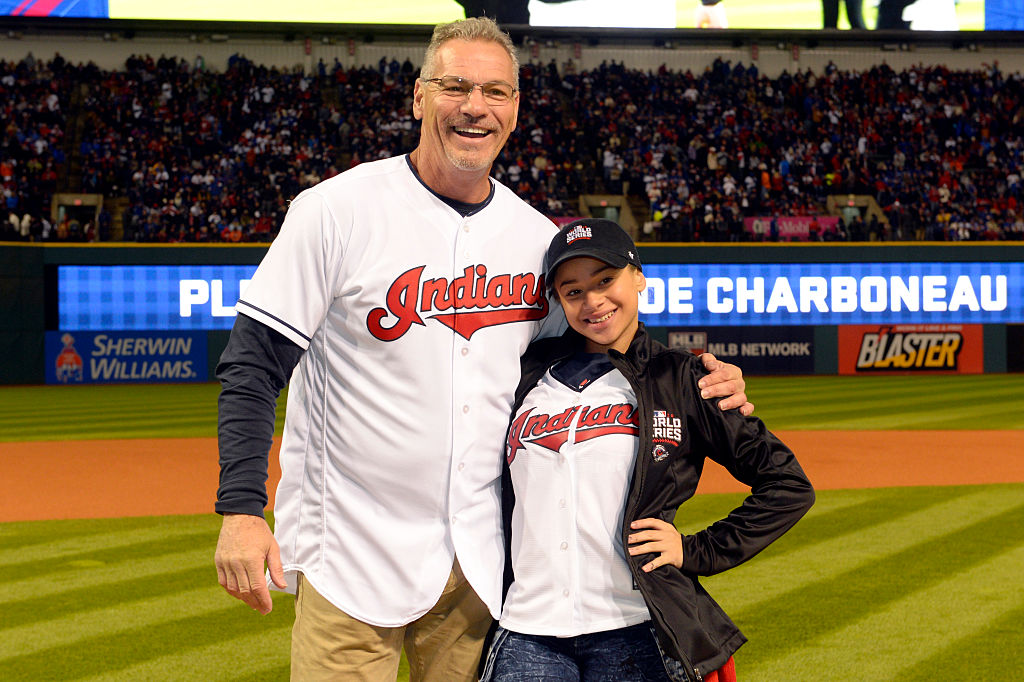 Remember Joe Charboneau, the Cleveland Indians' Quirky One-Hit Wonder Who Once Ate Six Lit Cigarettes?
Whatever happened to Joe Charboneau, the Cleveland Indians' one-hit wonder who once ate six lit cigarettes to win a bet?
Joe Charboneau was larger than life back in 1980. Playing for the Cleveland Indians, Charboneau was the talk of Major League Baseball, both on and off the field, during the 1980 season. On the field, Charboneau was busy earning Rookie of the Year honors. Off the field, he was fixing his broken nose with a pair of pliers and winning bets by eating six cigarettes while they were lit.
Joe Charboneau the baseball player
Joe Charboneau was a sixth-round draft pick of the Minnesota Twins in the 1976 Major League Baseball draft in January. He didn't sign with the Twins and then was selected by the Philadelphia Phillies in the second round of the June draft in 1976. Charboneau played his college baseball at West Valley College in California.
Charboneau, and outfielder/designated hitter, made his MLB debut on April 11, 1980, with the Cleveland Indians after being traded to Cleveland in 1978. He homered in his first game, playing against the California Angels. Charboneau played in 131 games for the Indians that season and made quite an impact in his rookie season.
Nicknamed 'Super Joe' or 'Bazooka Joe', Charboneau smacked 23 home runs in his first season and opened the eyes of players and fans with his heroics on the field. He also drove in 87 runs and also finished the season with 76 runs scored. Charboneau finished with a .287 batting averaged and was named the America League's Rookie of the Year.
Bazooka Joe's antics off the field
While Joe Charboneau was having himself quite a rookie season, he was just as entertaining off the field. The highly personable Charboneau was so big in Cleveland during the 1980 season that he had a song written about him by the group Section 36 called "Go Joe Charboneau." The song made it to No. 3 on the local charts.
While he was performing well on the baseball field, Charboneau was busy making headlines off it. Charboneau opened beer bottles with his eye socket, fixed his broken nose with a pair of pliers, ate lit cigarettes to win a bet, drank beer through his nose, and that's just a small sample. Charboneau's legend status got so big that some of the stories were embellished, although he said most were true. "A lot of them are true, but as the season progressed and we went city to city and played different teams in the American League, some stories came out that I'd never heard of."
So while Charboneau was eating lightbulbs and shot glasses, dyeing his hair purple, and pulling out his own teeth, he was still performing on the field. He was the biggest thing in Cleveland. "I fit into this town great at that time," said Charboneau, who named his daughter Dannon because he liked the yogurt. "We'd have like 2,000 people at home games. They loved me."
Charboneau's fame was short-lived
In 1981, Joe Charboneau only played in 48 games. A series of injuries (none relating to the lightbulb or cigarette eating) put a halt to his season. In 1981, Charboneau injured his back with a headfirst slide. In 1982, he appeared in just 28 games and the back injury ended his career.
Charboneau underwent a series of back surgeries and attempted to make a comeback in 1984 with the Pittsburgh Pirates, but failed to make the big-league team. He played 15 games at the AAA level but never could get to Pittsburgh and retired from baseball.
In an interview last month, Charboneau recalled a time when he was with the Indians and he was stabbed by a fan. He was outside the team hotel — in uniform — and waiting with his teammates before heading to the field. A stranger approached.
"He asked me where I was from," Charboneau said. "And then he stabbed me." Police said it was a pen knife that caused the wound to his stomach. "I actually felt worse for him," Charboneau said. "My teammates jumped him and beat the hell out of him."
The doctors told him he would have to sit out and rest a while to let the wound heal, but he knew he had to be out on the field to try and make the team. "So I just kind of gutted through it and played," he said.