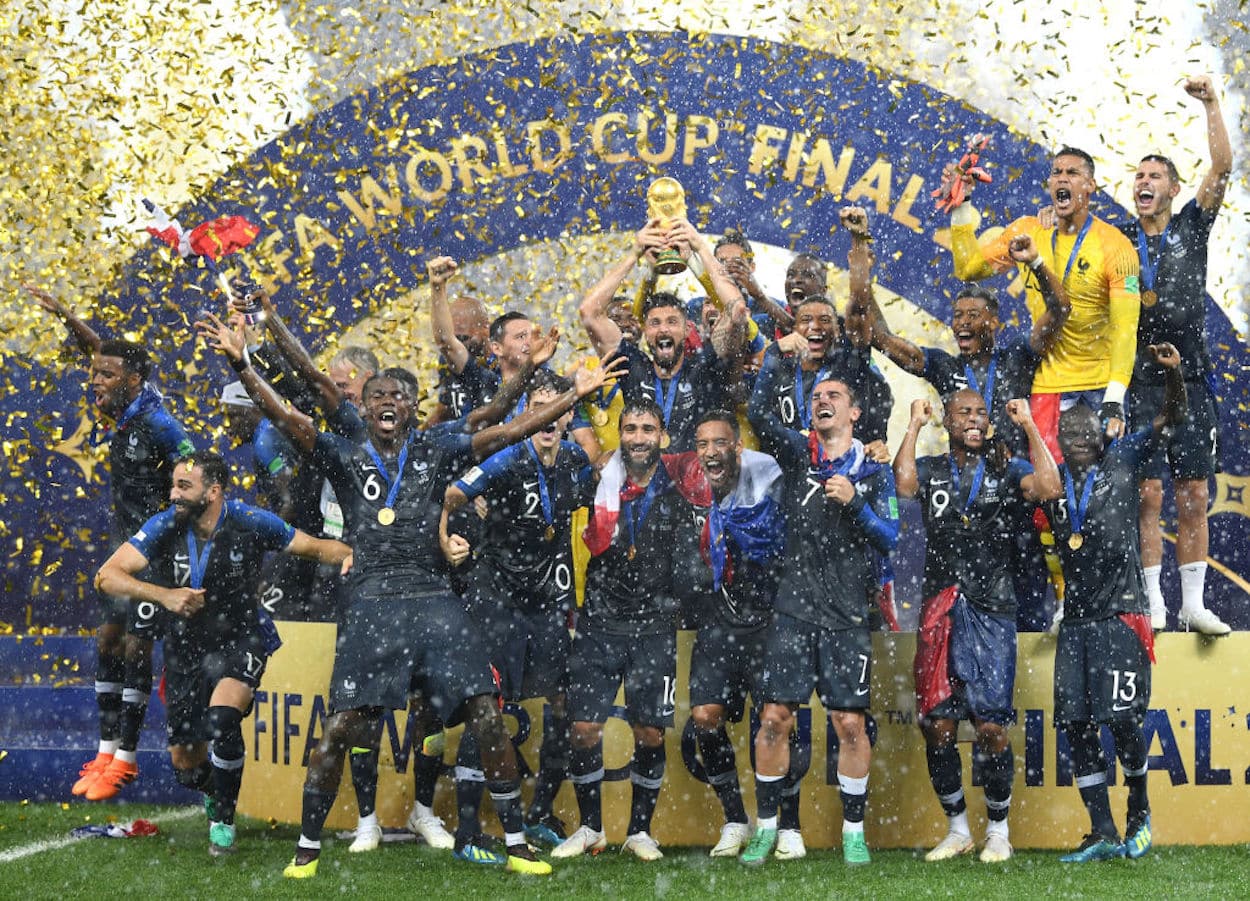 Which Nations Have Won the World Cup, and Who Has the Most Titles?
It's hard enough to win one World Cup title, let alone reaching soccer's summit multiple times. Who's managed to pull off that feat?
While soccer is a sport that features multiple competitions running concurrently — think about English teams contesting the Premier League, FA Cup, and EFL Cup in one season, even without European engagements — the World Cup reigns supreme. During that tournament, the entire footballing community comes to a standstill. Everything becomes secondary to national efforts.
Through that lens, winning a World Cup title is an incredible achievement. It goes without saying, though, that it's tough to make it to the top of the metaphorical mountain. In a knockout tournament against the best of the best, it only takes a single moment of misfortune to completely ruin everything.
So, with that challenge in mind, let's take a walk through history and look at the nations that have won it all.
England and Spain each have 1 World Cup title
If you want to be cynical, you could argue that one World Cup title is pretty insignificant in the big picture. Speaking to anyone who supports England or Spain, however, will prove that isn't the case.
England, despite being the "home" of football, only won the World Cup in 1966. The Three Lions happened to be hosting that tournament, though, which made the 4-2 victory over West Germany even sweeter. It might have taken extra time, but Geoff Hurst's heroics earned him a place in English sporting history.
Spain's title is a bit more recent, coming in 2010. The match wasn't exactly a spectacle — the Netherlands set out to slow down La Roja's tiki-taka football — but the Iberian's quality ultimately shone through. At the risk of being somewhat hyperbolic, most of that Spanish roster — Iker Casillas, Sergio Ramos, Carles Puyol, Gerard Pique, Xavi, Xabi Alonso, Sergio Busquets — can be considered legends of the modern game.
Uruguay, France, and Argentina have each tasted global glory twice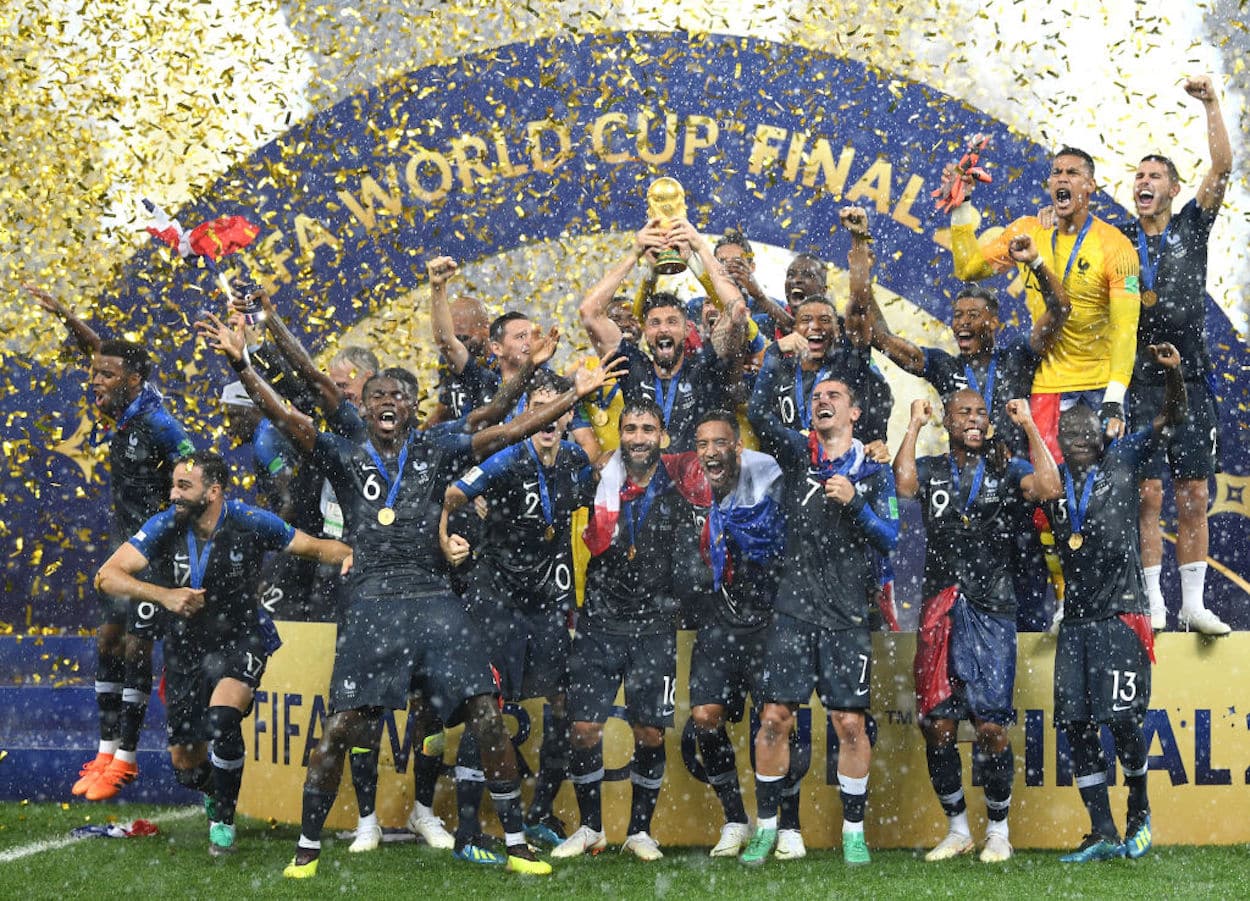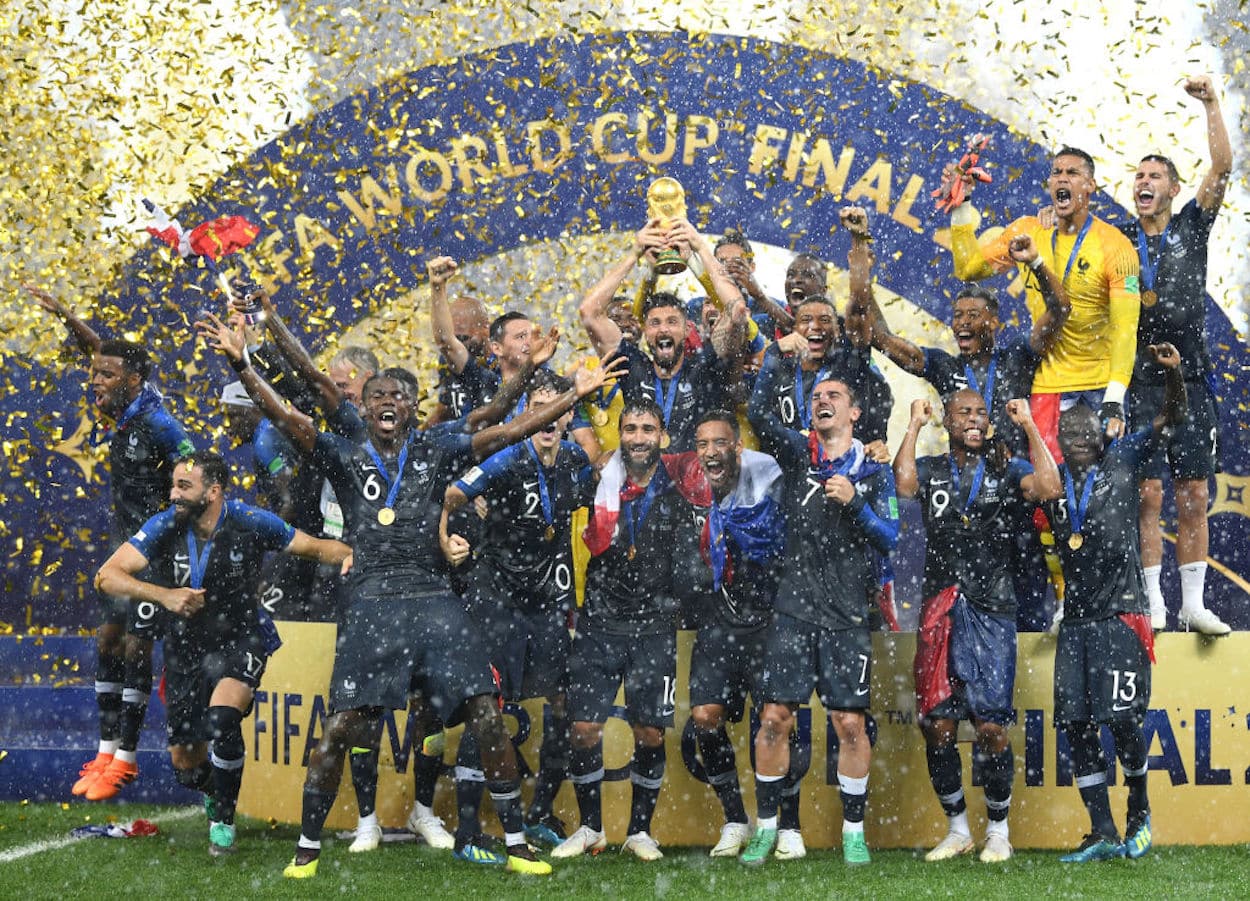 If winning the World Cup once is tough, lifting the trophy twice is a Herculean task. Three nations, though, have managed to accomplish that feat.
Uruguay may have slipped down the hierarchy — they're still good, but aren't quite a world power anymore — the South American nation did win the inaugural World Cup Final in 1930, securing a 4-2 victory over Argentina, and another edition of the tournament in 1950. Since then, they've never even reached a World Cup Final.
And, on the subject of Argentina, La Albiceleste have also claimed two World Cup titles. Neither of those successes featured Lionel Messi, though. The first victory came in 1978 when Argentina hosted the tournament; there was some alleged match-fixing during that tournament, however, but that's an entirely different conversation. The second success came in 1986, with Diego Maradona playing a key role.
Jumping across the Atlantic to Europe, France is the final nation with two titles under its belt. Les Bleus tasted glory in 1998 — that success was hailed as a triumph of multiethnic France — and again in 2018.
Germany and Italy are European giants with 4 World Cup titles apiece
Now we're getting into truly elite territory. If winning a single World Cup is tough, lifting the trophy four times is pretty close to impossible. Germany and Italy, however, have done just that.
The Germans reached the summit in 1954, 1974, 1990, and 2014. They also came in second place on four separate occasions, which only makes things more impressive.
Italy's four victories came in 1934, 1938, 1986, and 2006. The Azzurri also reached the final and fell short on two occasions (1970 and 1994), although it's fair to wonder when they'll return to those heights again. Despite a successful run to the Euro 2020 title, things haven't been great for Italy on the World Cup stage. Since winning the 2006 title, they left the 2010 and 2014 tournaments after the group stage and failed to qualify for either the 2018 or 2022 outings.
Brazil leads the race with 5 World Cup victories
When it comes to international football, Brazil has a special mystique about them. From the iconic yellow jerseys and big-name stars to their silky style of play, there's something special about seeing the Seleção on the pitch. That reality is only underscored by the South American giants winning a record-setting five World Cups.
The first Brazilian triumph came in 1958, with another victory following in 1962. The Canarinho reached the top of the footballing world again in 1970 with a squad that's considered to be one of the best in world history, but that fourth title would prove to be a bit more elusive. That success wouldn't arrive until 1994, and the fifth triumph came in 2002.
Talent, for better or worse, is rarely Brazil's problem. Instead, the success boils down to handling the pressure and finding the right balance, both in terms of playing style and roster construction.