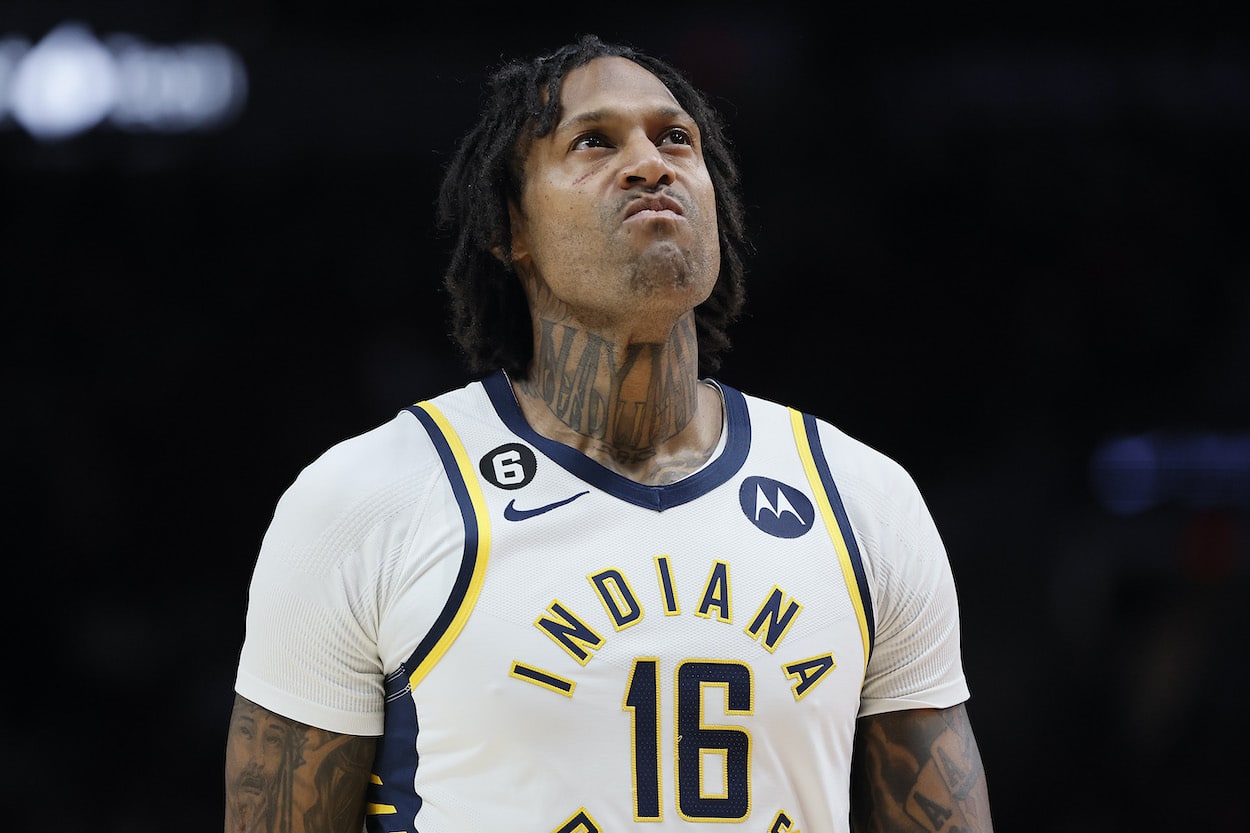 Which NBA Players Do Other Players Have No Interest in Fighting? A 36-Year-Old Black Belt Tops the List
An anonymous poll recently showed that NBA players don't want any part of James Johnson in a fight.
Basketball isn't the most violent sport in the world, but on the NBA level especially, tempers flare all the time and can quickly lead to fights on the court. Referees and players are usually able to step in before an altercation escalates to thrown punches, but we have had some entertaining scraps over the years.
Most players aren't afraid to get into it with any opponent in the NBA, but there's one forward no one around the league wants to fight. Hint: He's a black belt in karate, a former MMA fighter, and an undefeated kickboxer. Yeah, I wouldn't want to mess with him, either.
Which NBA players are the most feared fighters?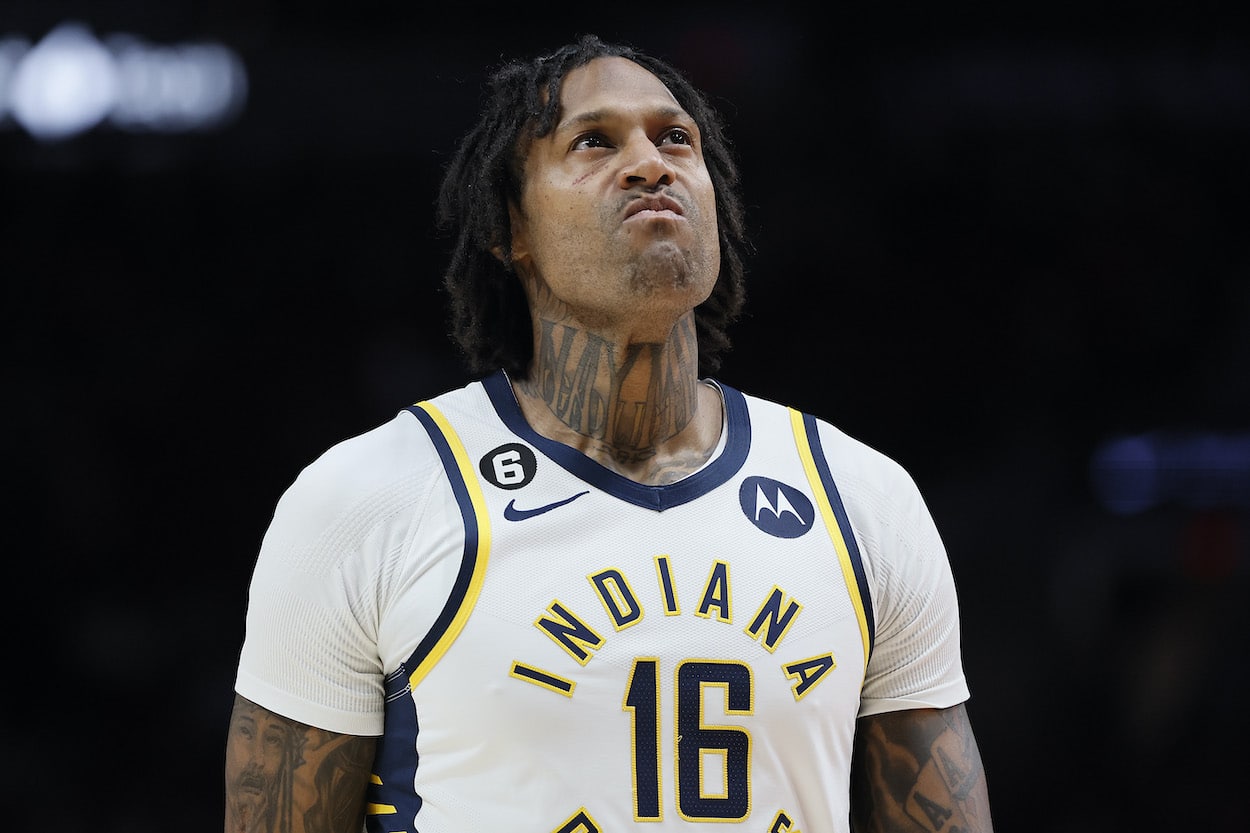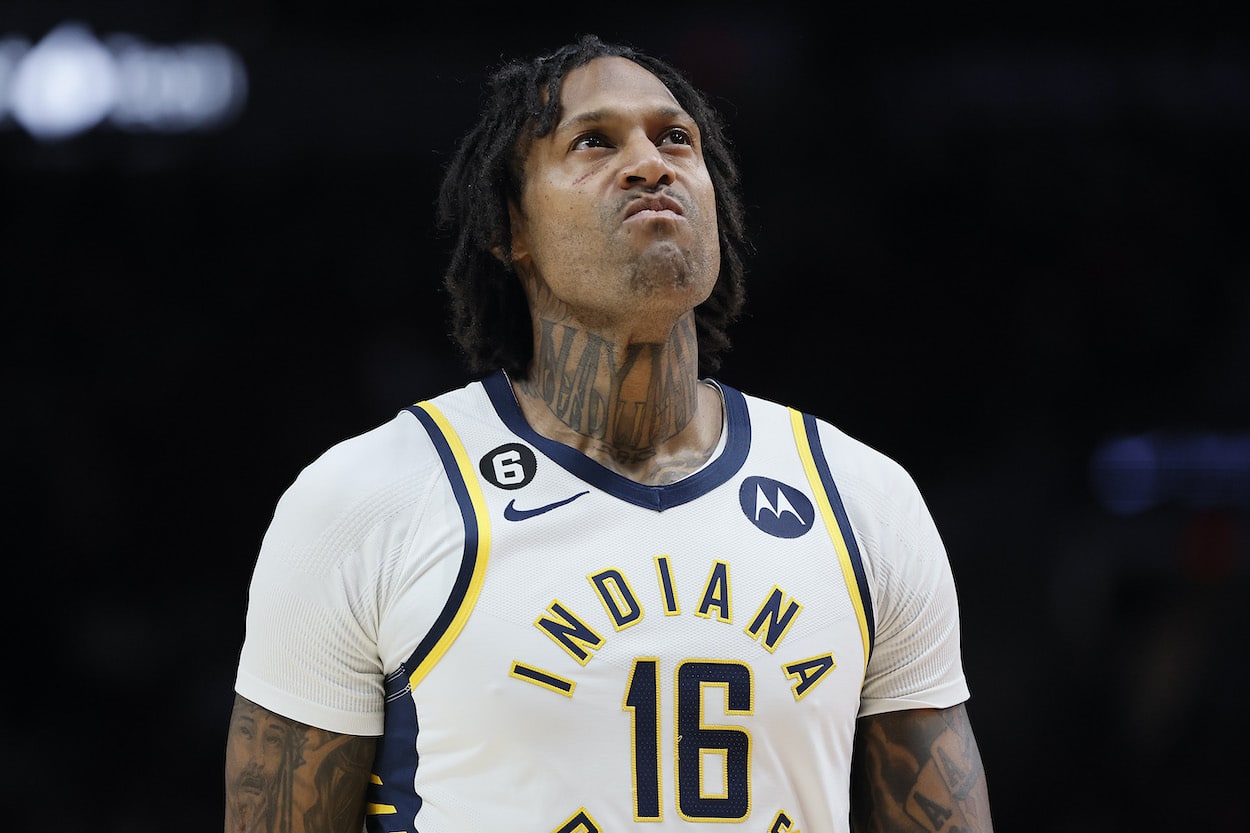 On Tuesday, Sam Amick and Josh Robbins of The Athletic posted the results of their anonymous NBA player poll. Most of the questions were about the most overrated and underrated player in the league, the best and worst coach to play for, and other basketball-focused topics. But one question stood out as the most unique.
"Who in the league would you least like to fight?"
The Athletic polled 90 players, and here are the results:
James Johnson 41.1%
Steven Adams 27.8%
Other 15.6%*
Joel Embiid 3.3%
Udonis Haslem 3.3%
Giannis Antetokounmpo 2.2%
Luguenz Dort 2.2%
Admiral Schofield 2.2%
Marcus Smart 2.2%
*Jimmy Butler, Michael Carter-Williams, DeMar DeRozan, Draymond Green, Montrezl Harrell, Brook Lopez, Boban Marjanovic, Marcus Morris Sr., Markieff Morris, Bobby Portis, Dennis Schroder, Isaiah Stewart, P.J. Tucker and Lindy Waters III each received one vote.*
Most of those names make sense, but James Johnson? As in, 36-year-old James Johnson?
Yes, that one. If you knew his background in fighting, you'd be scared of him, too.
Why James Johnson is the most feared fighter in the NBA
You might find it odd that so many NBA players voted for a 36-year-old on the verge of retirement, but it'll make sense in a second.
James Johnson grew up in a family full of fighters. Not only is he a black belt in karate, but so are both of his parents and all eight of his siblings. The 6-foot-7, 240-pound Indiana Pacers forward is also a former MMA fighter with a 7-0 record, and he boasts a 20-0 kickboxing record.
Oh, and his nickname is "Bloodsport." Seriously.
"The whole league would say the same thing," one player told The Athletic. "That's not smoke they want. I've seen it in person."
Johnson has been involved in dozens of scraps in his lengthy NBA career, and you won't be able to find one he lost. Players eventually stopped testing the decorated fighter on the court, which is clearly in their best interest.