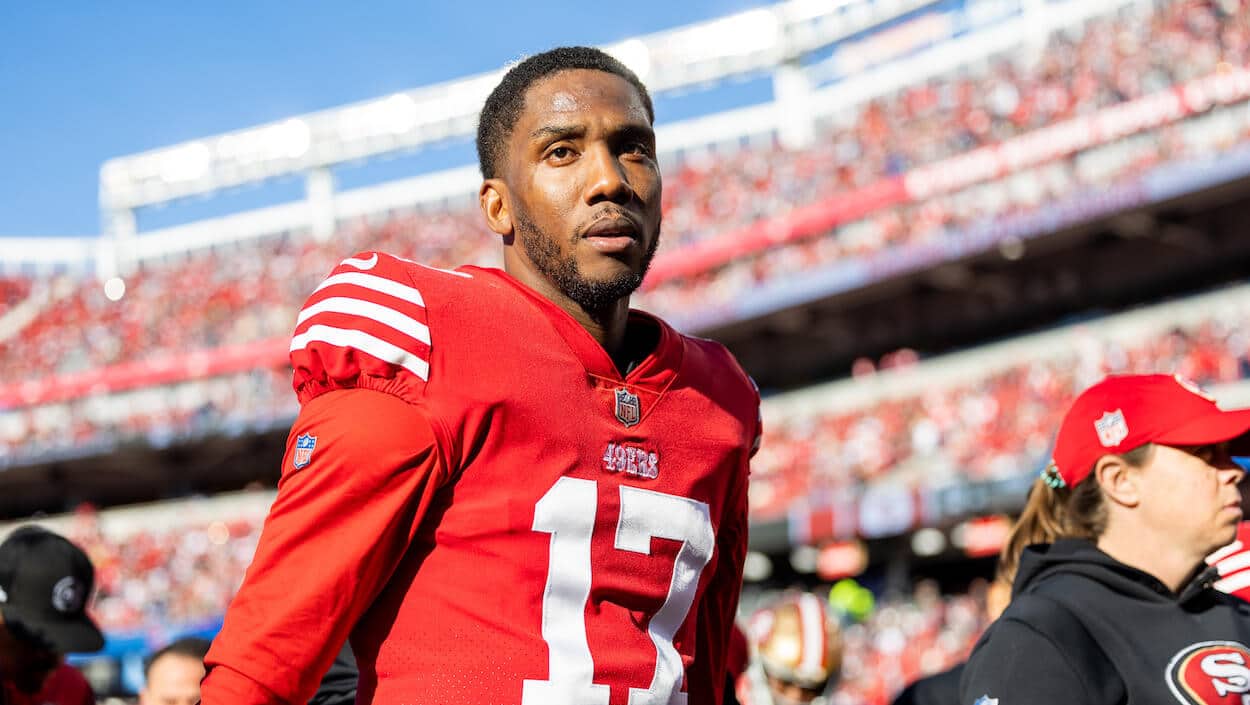 Which NFL Journeyman Has Played for the Most Teams?
NFL journeymen are often underestimated, but they can make or break a team's season. So which has played for the most teams?
Not every NFL player has a career like Eli Manning, who played for one team for his entire career. Some players bounce from team to team. These athletes are known as journeymen. Some of these journeymen have played for a surprising number of teams. But there is one who stands at the top as having the longest career playing for the most NFL teams. 
What is a journeyman?
A journeyman can be defined as an NFL player who plays for many teams during their career. In this particular article, we will focus on journeyman NFL quarterbacks, as their careers frequently last more than a decade, even if they rarely spend more than a year or two on the same team. 
Because some QBs bounce from team to team and seldom get big contracts like star quarterbacks, the journeyman label sometimes makes people think these signal-callers are subpar. In reality, though, many journeymen are sought after as reliable backups, occasional starters, and important presences in the meeting rooms.
To highlight the value of the journeyman quarterback, look no further than retired QB Ryan Fitzpatrick.
Despite never securing a long-term starting position, the "Amish Rifle" gained a reputation as one of the NFL's most reliable backups. When he did get opportunities to shine, Fitzpatrick frequently put together impressive comeback performances and upset victories.
Fitzpatrick played for nine teams throughout his impressive 17-year career, but that pales in comparison to the NFL journeyman who has played for the most NFL teams.
Josh Johnson is the ultimate journeyman quarterback
While Ryan Fitzpatrick might be the most famous NFL journeyman, he's not the NFL QB who has played for the most NFL teams.
That title goes to Josh Johnson, the ultimate journeyman who has played for 14 teams during his NFL career.
Johnson got to that number at the end of the 2022 season, signing with the San Francisco 49ers, and playing in a playoff game before suffering an injury.
The University of San Diego alum's NFL career started when the Tampa Bay Buccaneers took him in Round 5 of the 2008 NFL Draft. Johnson stayed with the Bucs until 2011, which was the longest he's been with one team. After that, Johnson's pro football journey truly began, and looks like this:
Tampa Bay Buccaneers (2008–2011)
San Francisco 49ers (2012)
Sacramento Mountain Lions (UFL, 2012)
Cleveland Browns (2012)
Cincinnati Bengals (2013)
San Francisco 49ers (2014)
Cincinnati Bengals (2015)
New York Jets (2015)
Indianapolis Colts (2015)
Buffalo Bills (2015)
Baltimore Ravens (2016)
New York Giants (2016)
Houston Texans (2017)
Oakland Raiders (2018)
Washington Redskins (2018)
San Diego Fleet (USFL, 2019)
Detroit Lions (2019)
Los Angeles Wildcats (XFL, 2020)
San Francisco 49ers (2020–2021)
New York Jets (2021)
Baltimore Ravens (2021)
Denver Broncos (2022)
San Francisco 49ers (2022)
Baltimore Ravens (2023–present)
While Johnson has suited up for 14 NFL teams, on several occasions he was only on the practice squad or with the team in training camp. He has seen regular or postseason action for nine different teams, though, including the Buccaneers, Browns, Commanders, Jets, Ravens, and 49ers.
Johnson's best statistical game came in 2021 with the Jets when he threw for 317 yards, three touchdown passes, and an interception in a Week 9 loss to the Indianapolis Colts.
In the 2023 NFL offseason, Johnson signed (for the third time) with the Ravens, where he will be the third QB on the depth chart behind Lamar Jackson and Tyler Huntley.
Other notable journeymen in the NFL
Vinny Testaverde was the No. 1 overall pick in the 1987 NFL Draft out of Miami. However, his career never took of with the lowly Tampa Bay Buccaneers. But while Testaverde didn't become a star signal-caller, he did become a prolific one, passing for 46,233 yards in 21 NFL seasons for seven different teams.
Testaverde isn't the only QB in the Seven Teams Club. Chris Chandler, Jeff Blake, and Brian Hoyer have also played for seven clubs in the league.
Topping that is Ryan Fitzpatrick, who has played for nine teams, and Josh McCown who signed deals with 12 NFL teams. Like Fitzpatrick and Josh Johnson, though, McCown only saw action with nine organizations.
Another more recent NFL journeyman who deserves recognition is Nick Foles, whose career has taken him to six different teams. He is most well-known for filling in for the Philadelphia Eagles in 2017 after quarterback Carson Wentz suffered a late-season knee injury. Foles took the Eagles to Super Bowl LII, where they beat Tom Brady and the New England Patriots.