Which NFL Journeyman Has Played for the Most Teams?
Not every NFL player has the career of someone like Aaron Rodgers who plays for a single team for all or most of their career. Some players bounce from team to team, often switching between backup and starting roles in the process. These athletes are known as journeymen.
Some journeymen have played for a surprising number of teams. But there is one who stands at the top as having the longest career playing for the most NFL teams. 
What is a journeyman?
A journeyman can be defined as an NFL player who represents many teams during their career. This particular article will focus on journeyman quarterbacks, as their careers frequently last more than a decade, even if they rarely spend more than a year or two on the same team. 
Because they bounce from team to team and seldom get big contracts like star quarterbacks, the journeyman label sometimes makes people think these quarterbacks are subpar. In reality, many journeymen are sought after and considered reliable backups and occasional starters.
To highlight the value of the journeyman quarterback, look no further than the recently-retired Ryan Fitzpatrick. Fitzpatrick played for nine teams throughout his impressive 17-year career. Despite never securing a long-term starting position, the "Amish Rifle" gained a reputation as one of the NFL's most reliable backups. When he did get opportunities to shine, Fitzpatrick frequently put together impressive comeback performances and upset victories.
Josh Johnson is the ultimate journeyman quarterback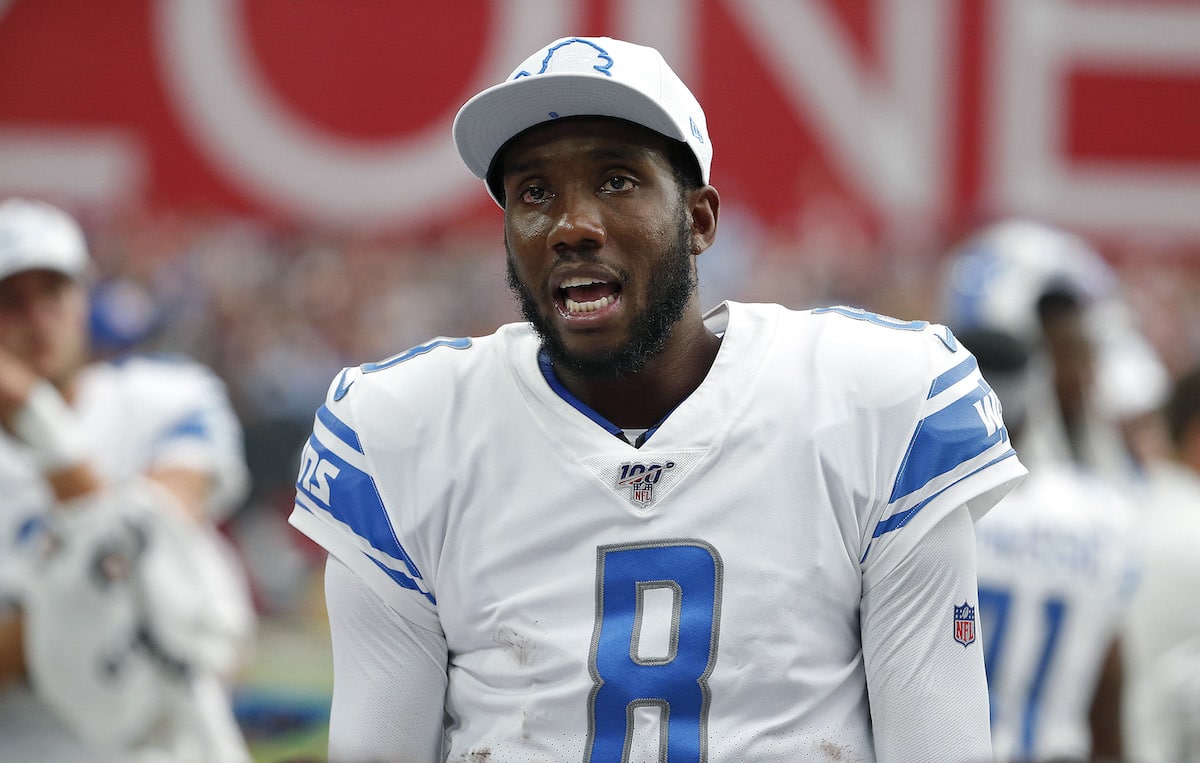 Fitzpatrick might be the most famous NFL journeyman. But he is certainly not the journeyman who's played for the most teams. That title goes to Josh Johnson, the ultimate journeyman who AS reports has played for 13 teams throughout his NFL career. This number might not be the end either, as the quarterback is still an active player.
The Unversity of San Diego alum's NFL career began when he was drafted by the Tampa Bay Buccaneers in 2008. Johnson stayed with the Bucs until 2011, which makes this the longest he's been with one team. Throughout his career, he's often played for multiple teams in the same season — often either a preseason or practice squad player. However, Johnson has gotten playing time.
NBC Sports states that he had his best game while playing for the New York Jets in the 2021 season. He threw three touchdown passes and 317 yards.
Johnson's journeyman career has not only taken him to 13 NFL teams, but he's has also played on teams for other football leagues. He played for the San Diego Fleet in the Alliance of American Football in 2019 and the LA Wildcats of the XFL in 2020. Neither of these startup leagues completed their inaugural seasons. But The Football Database notes that Johnson was the XFL's top passer in 2020.
Other notable journeymen in the NFL
Vinny Testaverde has had one of the most unique journeymen careers in NFL history, as he played in the league for 21 years. This is a feat that only a small percentage of players in any position can match, and he managed to do this as a journeyman who played for seven teams. He was not a backup or practice squad player either, as Testaverde recorded 46,233 passing yards in his career according to Pro Football Reference.
Another journeyman who deserves recognition is Nick Foles, whose career has taken him to several teams. He is most well-known for filling in for the Philadelphia Eagles in 2017 after quarterback Carson Wentz suffered a late-season knee injury. Foles took the Eagles to Super Bowl LII, where they beat Tom Brady and the New England Patriots. 
Stats courtesy of Pro Football Reference.
RELATED: Packers Quarterback Matt Flynn Turned 7 NFL Starts into a $19 Million Career