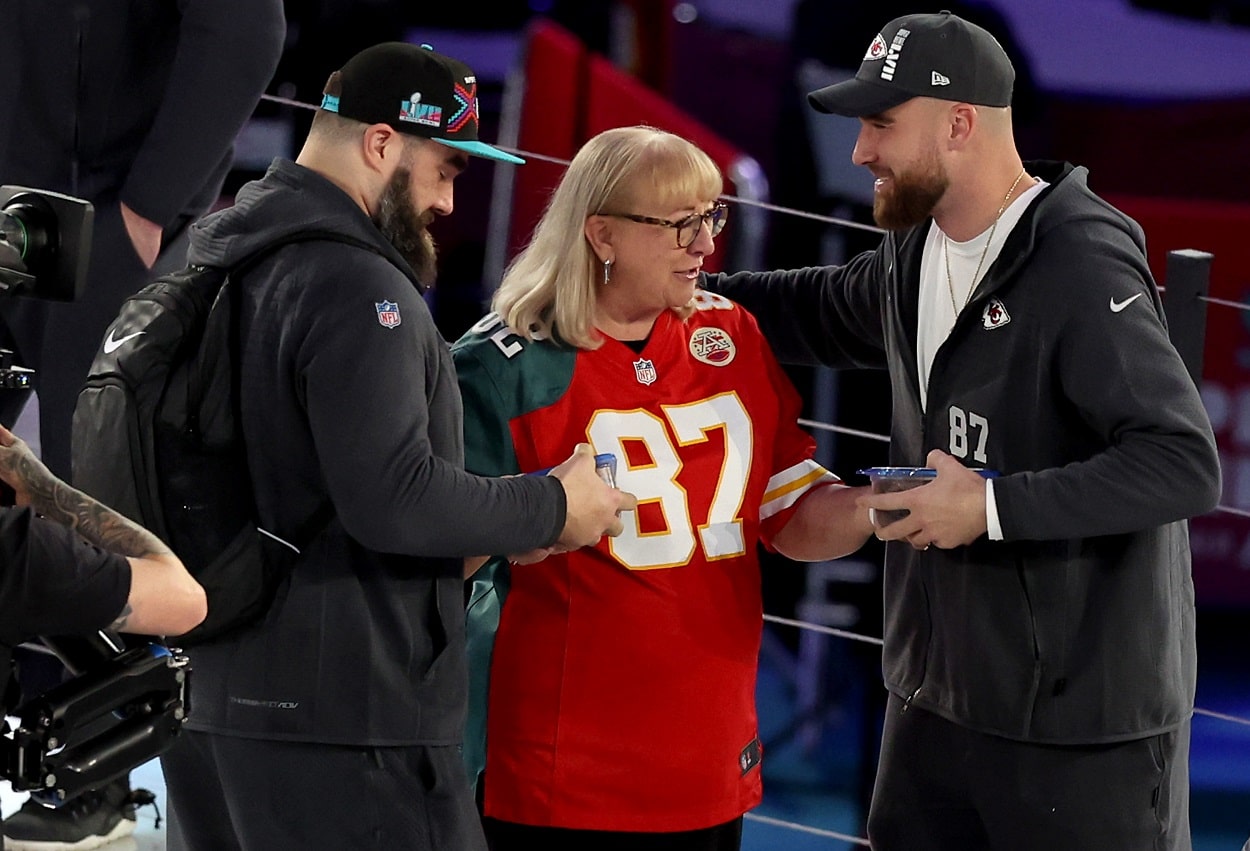 Who Are Jason and Travis Kelce's Parents?
A look at Jason and Travis Kelce's parents.
Jason Kelce and Travis Kelce are easily one of the greatest sets of siblings to ever play in the NFL.
Jason, the elder of the two by nearly two years, was selected in the sixth round of the 2011 NFL Draft by the Philadelphia Eagles and has spent his entire career in the City of Brotherly Love.
Long one of the best centers in the league, Jason Kelce has earned six Pro Bowl selections, five First-Team All-Pro selections, and helped the Eagles win their first-ever Super Bowl following the 2017 season.
Travis Kelce was taken in the third round of the 2013 NFL Draft by the Kansas City Chiefs and, like his brother, has spent his entire career with one franchise. Also like his brother, Travis has long been one of the best at his position and is considered by many to be one of the greatest tight ends in NFL history.
During what's likely to end up as a Hall of Fame career, Travis Kelce has earned eight Pro Bowl selections, seven All-Pro selections (four First-Team, three Second-Team), and helped the Chiefs win their first Super Bowl in 50 years following the 2019 season.
As one can imagine, Jason and Travis Kelce's parents are quite proud of their two boys.
So who exactly are Jason and Travis Kelce's parents?
Who are Jason and Travis Kelce's parents?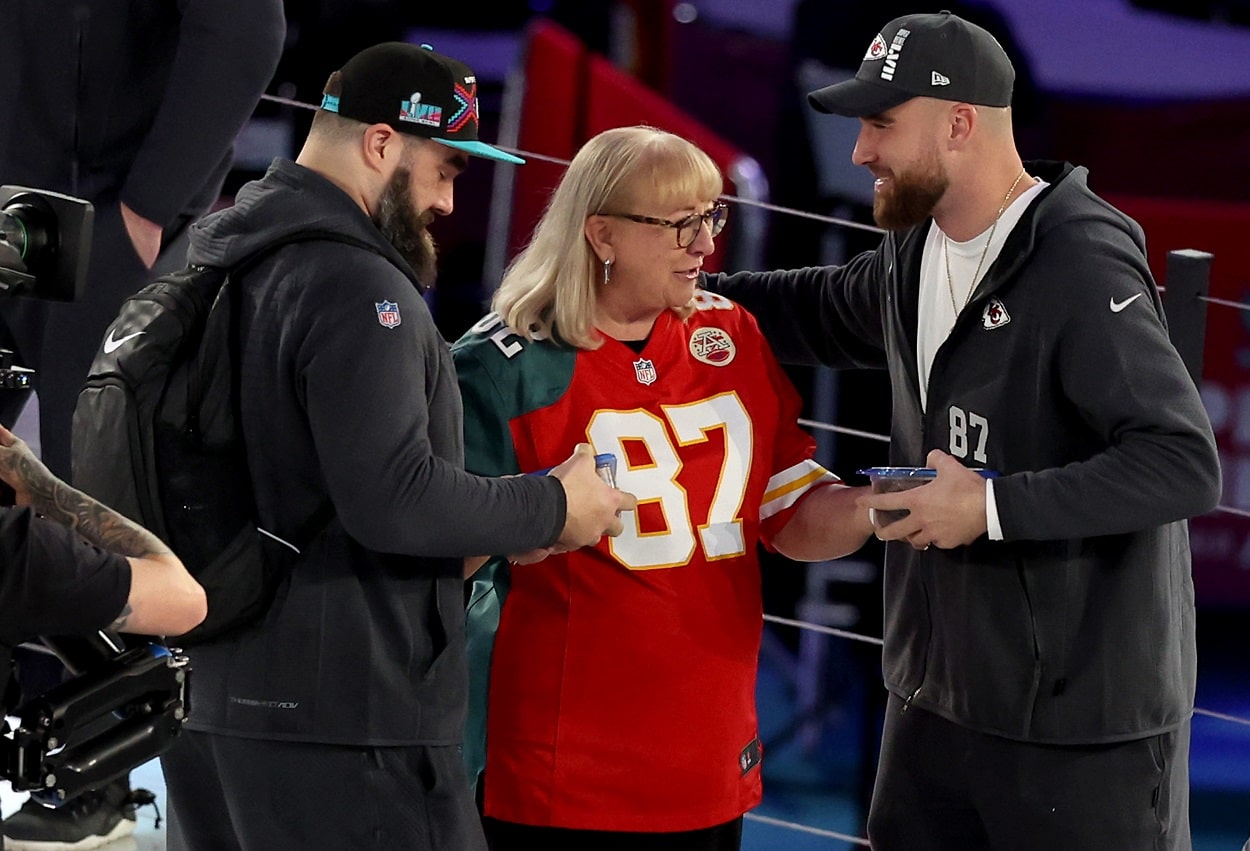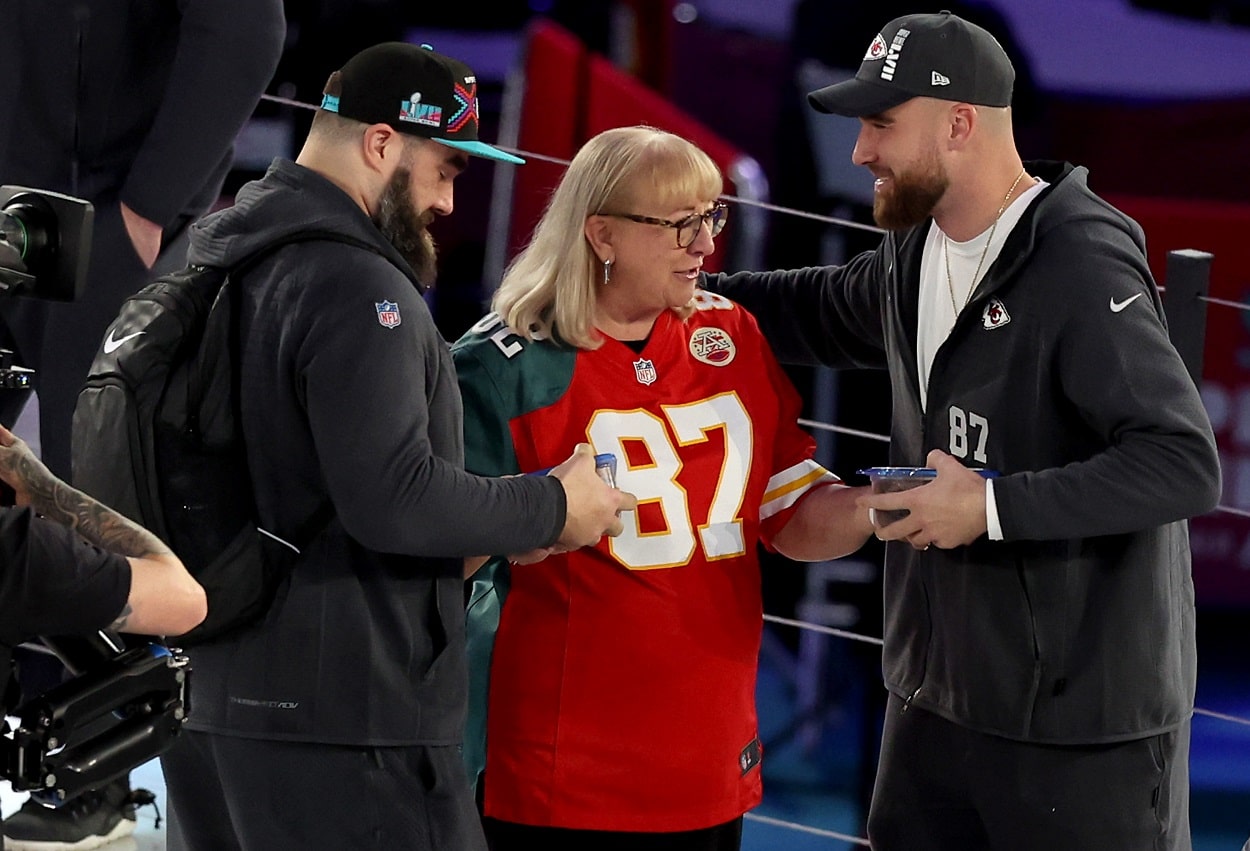 Jason and Travis Kelce's father, Ed, worked as a sales representative in the steel industry while helping raise his two sons in Cleveland Heights, Ohio. While never a professional athlete himself, he was certainly athletic in his own right and played a significant part in the development of Jason and Travis as it pertains to sports.
And the Kelce boys played all of them growing up, not just football. It was one season to the next as Jason and Travis played baseball, basketball, soccer, and hockey.
As for Jason and Travis Kelce's mother, she's certainly the more outgoing of the two parents, at least publicly.
Donna Kelce, who worked in the banking industry while helping raise her two boys, seems to be the one from which Jason and Travis got their big personalities. While Ed is a bit more private, Donna has no problem giving interviews or showing off her support for her sons.
Her most well-documented show of support came on January 16, 2022, during the Wild Card Round of the NFL Playoffs. After watching Jason Kelce and the Eagles take on the Buccaneers in Tampa Bay early in the day, Donna hopped on a plane and made it to Kansas City just in time to watch Travis Kelce and the Chiefs' primetime matchup with the Steelers in Kansas City. That's motherly love right there.
As one would expect, Jason and Travis Kelce's parents will both be in attendance when the two square off in Super Bowl 57.