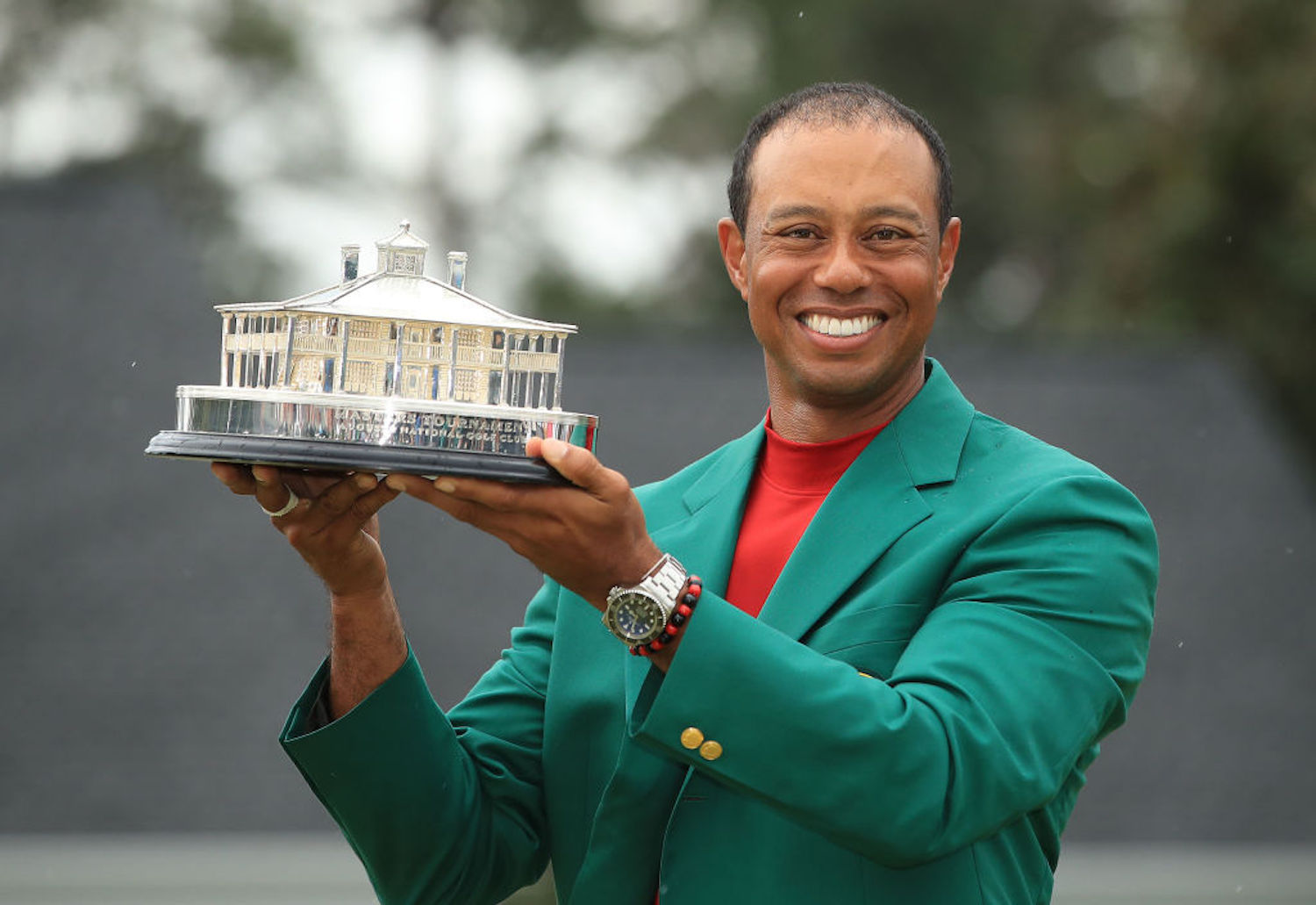 Who Has the Most Major Championship Wins in PGA Tour History?
Tiger Woods may be the greatest golfer of all time, but he doesn't hold the record for most major wins. So, who does?
Winning a major championship is the hardest feat to accomplish in professional golf. The stakes are higher, the pressure is amped up, and the field is always stacked with the best players in the world.
It's impossible to win a major by accident. You have to put four great rounds together and earn the trophy with some clutch shots down the stretch on Sunday. Most PGA Tour players will never sniff a major in their career, but a select few thrived in the biggest moments. So, who has the most major championship wins in golf history, and how many do they have?
Only three golfers have won more than 10 major championships
Winning just one major championship is hard enough. But winning 10? Only the elite of the elite in golf history have accomplished that feat, and no one else might ever reach the elusive double-digit club.
Jack Nicklaus, Tiger Woods, and Walter Hagen are the only PGA Tour players to ever reach 10 major victories.
Two players — Ben Hogan and Gary Player — won nine during their careers. Tom Watson is right behind them with eight, and the list gets deeper as you go further down.
Five players — Arnold Palmer, Bobby Jones, Sam Snead, Harry Vardon, and Gene Sarazen reached seven major wins, and Nick Faldo and Lee Trevino won six.
Tiger Woods is second all-time with 15 major championships
Tiger Woods might be considered the greatest golfer of all time, but he doesn't hold the record for the most major championships. Woods is actually second on the list with 15 major wins.
Woods won his first major at the 1997 Masters, and he did it in historic fashion. As a 21-year-old, Woods blew past the field to finished 18-under and win the tournament by a record 12 strokes. His final score of 270 is tied for the lowest ever recorded at Augusta National.
Woods' first major signaled to the rest of the golf world that he was about to take the PGA Tour by storm, and that's exactly what he did. Woods rattled off seven more majors in the next five years. He was so dominant at the time it was shocking when someone not named Tiger Woods won a major.
Woods won his 15th major at the same place he won his first. Last April, the Hall of Famer completed his unlikely comeback by winning the 2019 Masters by one stroke over Brooks Koepka.
Now at 44 years old, Woods might be finished winning major titles. He'll need three more to catch the all-time leader.
Jack Nicklaus has the most major championships in PGA Tour history
Jack Nicklaus and Tiger Woods have long been considered the Michael Jordan and LeBron James of golf. Everyone has a different opinion on who is the greatest of all time, but it ultimately comes down to those two legends.
Woods may have passed Nicklaus in total wins, but Nicklaus has him beat where it matters most. Nicklaus holds the record for the most major championship victories in PGA Tour history with 18.
Over the course of his career, Nicklaus won six Masters tournaments, five PGA Championships, four U.S. Opens, and three Open Championships. He won his first major championship at the 1962 U.S. Open, and 24 years later, he won his 18th and final major at the 1986 Masters.
Nicklaus and Woods had similar career arcs capped off by incredible comeback wins at Augusta in their 40s. Woods still has a chance to pass Nicklaus in major wins, but he's running out of time to catch the Golden Bear.
All stats courtesy of PGA.com