Who is Drew Plitt, the Arlington Renegades QB in the XFL?
There are a lot of familiar names and faces in the new XFL. Most of the well-known players come from some level of NFL career. However, a player you may not know is the starting quarterback of the Arlington Renegades, Drew Plitt. The XFL franchise's QB played at a small FBS school for six seasons before going undrafted in 2022 but getting a shot in the NFL preseason. Here is what you need to know about the question, who is Drew Plitt?
Who is Drew Plitt?
Arlington Renegades QB Drew Plitt is a name you might not know but should get familiar with as the XFL season goes on.
Plitt grew up in Loveland, Ohio, the son of two former college athletes. His parents, Steve and Julie Plitt, played baseball and volleyball, respectively, at Xavier.
As a high school senior, Drew Plitt was a two-star recruit, per ESPN, and chose Ball State over Eastern Michigan and Bowling Green.
In Muncie, Indiana, Plitt sat redshirted in 2016 and was a backup in 2017 and '18. In 2019, he took over the starting job and led the team to a 5-7 record. The following season Plitt took his team to a 7-1 mark and was able to come back for a sixth season in 2021 thanks to NCAA COVID-19 exceptions. The Cardinals went 6-7 in Plitt's final season.  
Drew Plitt went undrafted in the 2022 NFL Draft. The Cincinnati Bengals did sign him, though, for training camp. The QB played in the team's preseason opener, going 6-of-6 for 76 yards with one touchdown and a perfect passer rating of 158.3.
Despite the impressive performance, the Bengals cut Plitt before the season began. He then became one of the top 15 QB drafted in the new XFL draft in late 2022.
Can Drew Plitt be an NFL QB?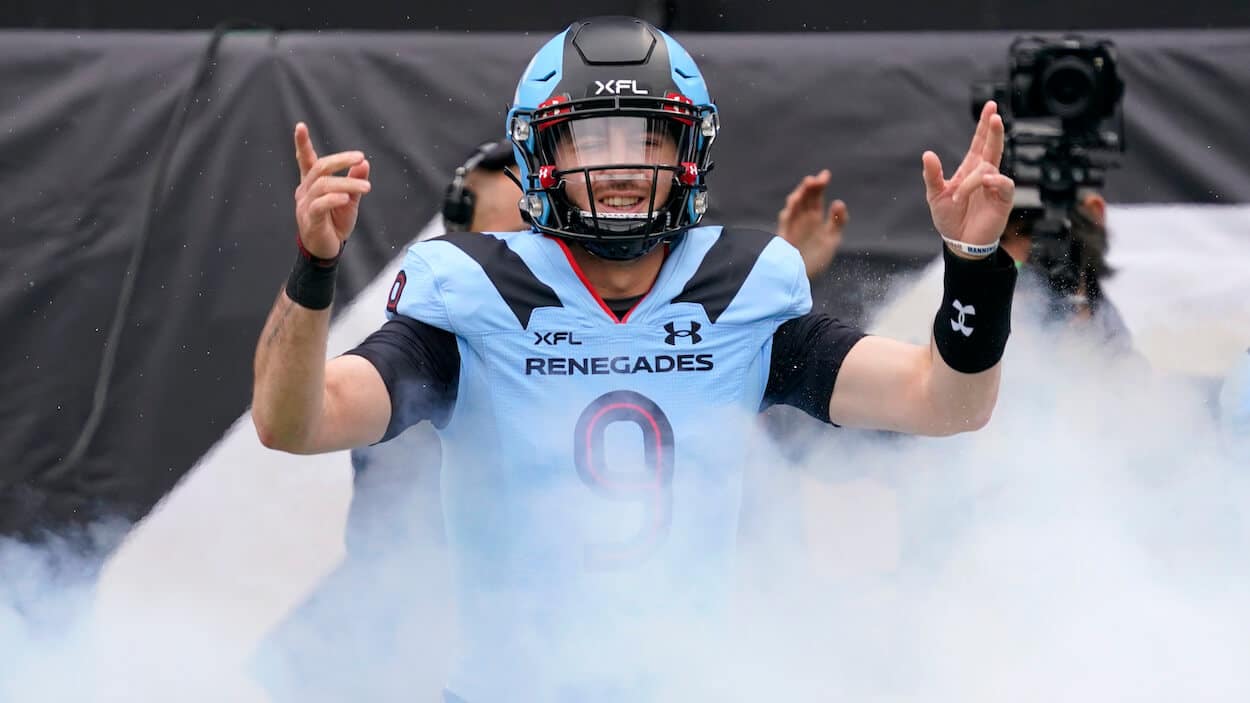 Drew Plitt has decent NFL size at 6-foot-2, 217 pounds. He's also a smart quarterback who can spread the ball around. The most common football term associated with Plitt is "game manager."
The Arlington Renegades' QB's biggest problem, though, is his arm strength. He doesn't seem to have the power and velocity to drive the ball into tight spaces at the NFL level. That said, if he can prove he can make more throws than scouts expect, he could get another look in The Show.
Plitt's XFL career got off to an interesting start in Week 1.
Under long-time Oklahoma Sooner coach Bob Stoops, the Renegades went down 14-3 at half to the Las Vegas Renegades before coming back and winning the game 22-20. However, Plitt didn't play all that well.
The former Ball State signal-caller finished 19-of-25 for 172 yards with no touchdowns, an interception, three sacks, and a fumble.
Drew Plitt will have to play better than that if he hopes to go from the XFL back to the NFL next season.