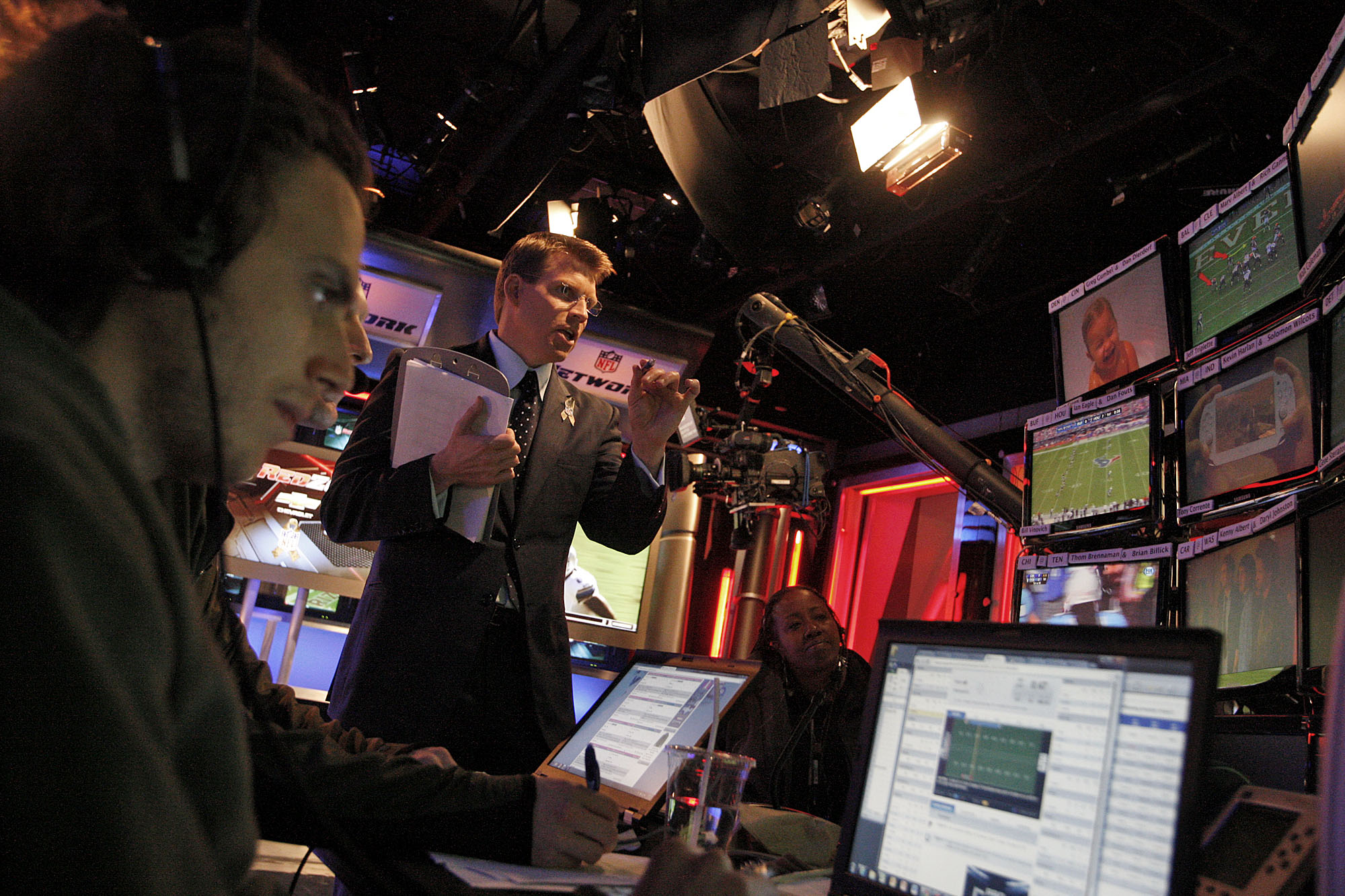 Who Is NFL RedZone Anchor Scott Hanson?
Scott Hanson is the national symbol of NFL football returning when he pops up on NFL RedZone, but who is he and where did he come from?
"Seven hours of commercial-free football starts now!" is one of the greatest sounds in all of sports.
That line from NFL RedZone anchor Scott Hanson signals to football fans around the world that the best day of the week is about to commence. Immediately after that line, every 1 p.m. ET game kicks off in unison to start the Sunday slate. Throughout the day, Hanson guides NFL fans through every score from every game up until the Sunday Night Football matchup. Hanson is one of the most beloved figures in football media today, but who is he and where did he come from?
Scott Hanson had a brief football career in college
Hanson is best known for his work on NFL Sundays, but he actually had his own football career that lasted through college.
Hanson was an avid football fan and player growing up in Rochester, Mich. At Bishop Foley Catholic High School, Hanson was an all-conference player and was named the team captain for his senior season. He received a few offers to play football in college, but he chose to attend Syracuse University and try out for the team instead.
In 1989, Hanson made the Syracuse team as a long snapper. He also served as a wide receiver and defensive back on the scout team. Hanson didn't get much playing time for the Orange, but he was more focused on his life after football even in college.
Hanson always knew he wanted to be a sportscaster
After graduating in 1993, Hanson started his career as a sportscaster with WPBN-TV in Traverse City, Michigan, which is an affiliate of NBC. He moved all over the country covering teams such as the Tampa Bay Buccaneers and Philadelphia Flyers before landing a job with the NFL Network in 2006.
Hanson worked for the network for three years as a television host and reporter, and in 2009, he became America's favorite football voice every Sunday afternoon.
Hanson has served as the host of NFL RedZone for 11 years
Hanson became the host of NFL RedZone in 2009, and he's been in the same position for 11 years. While every football fan around the country is sitting on their couch taking in the action every Sunday, Hanson is getting paid to do just that.
If you aren't familiar with NFL RedZone, do yourself a favor and get familiar with it as soon as possible. The quick-hitting show follows every game on the NFL schedule up until the Sunday Night Football game, and it shows every touchdown and big play as they happen.
There's no better way to take in an NFL Sunday than hanging out with Hanson watching every single game on the slate. No commercials. No breaks in the action. Just highlights and touchdowns all day. The action never stops in the NFL, and Hanson is all over it every Sunday.