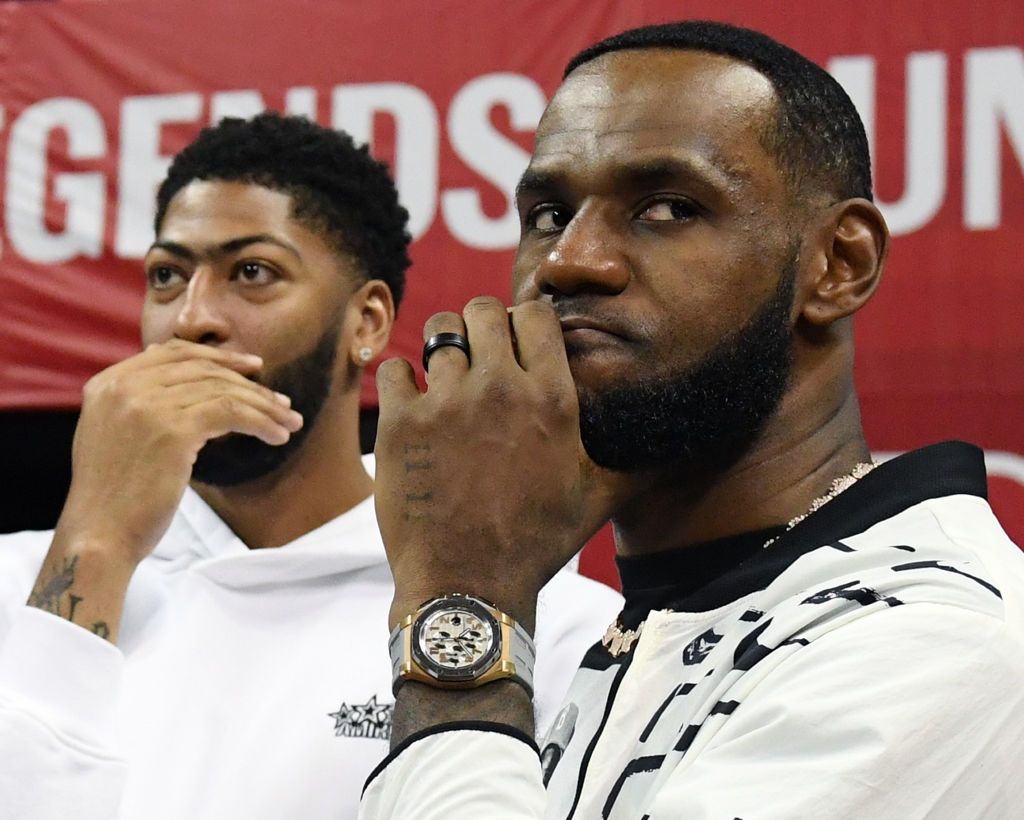 Who Is on the NBA All-Decade Team?
The NBA recently released it's All-Decade team. With so many deserving players, who made the cut?
The NBA released its unofficial All-Decade team for the 2010s, and it has been widely talked about in a short amount of time. The three teams consist of the 15 best players in the NBA according to the top members of the national media.
Today, we will cover the first team and explain why each player deserved the honor of being named to the All-Decade team.
Stephen Curry (23.5 PPG, 4.5 RPG, 6.6 APG)
You knew we were going to start the list off with the player who helped usher in a new style of play into the NBA stratosphere.
The Golden State Warriors got extremely lucky when the Minnesota Timberwolves opted for Ricky Rubio and Jonny Flynn with back-to-back picks in the 2009 NBA Draft. All Stephen Curry has done is become arguably the best shooter in NBA history, averaging nearly 24 points per game while shooting 43% from 3-point range.
He has helped the Warriors build a dynasty in the Western Conference, capturing three NBA titles in five seasons. He has also won two MVP awards and was the league's first-ever unanimous MVP.
James Harden (24.3 PPG, 5.2 RPG, 6.2 RPG)
James Harden went from NBA Sixth Man of the Year to NBA MVP and now he's NBA All-Decade. His style of play seemed to explode once he got into a Houston Rockets uniform.
He has put up over 29 points per game in seven seasons with the Rockets. Harden was the 2017-18 NBA MVP, has made the All-NBA team six times, and is a two-time scoring champion.
Kevin Durant (28.0 PPG, 7.4 RPG, 4.4 APG)
Say what you will about Kevin Durant's personality, the man can put up points in a hurry. He's arguably the most effortless scorer the game has seen since Michael Jordan. Durant has the highest PPG average out of everyone on the NBA All-Decade team.
He is a two time NBA Finals MVP with the Golden State Warriors and has won four scoring titles during his career. He won't play in 2019 due to a torn Achilles, but we will be excited to see what he can do in a Nets' uniform in 2020.
LeBron James (26.9 PPG, 7.7 RPG, 7.6 APG)
LeBron James has been the sun in the NBA solar system since entering the league. All he has done this decade is win three championships and been named to the All-Star and All-NBA team each season.
In between stops in Cleveland, Miami, and Los Angeles, he has put up a 27-7-7 stat line. LeBron has one more season to improve on those numbers. Plus, he has help from Anthony Davis in 2019. 
Kawhi Leonard (17.7 PPG, 6.3 RPG, 2.4 APG)
Although Kawhi Leonard's regular-season numbers don't stack up to everyone else on NBA All-Decade, he has made up for it with postseason success. Leonard has won two NBA championships with the San Antonio Spurs and the Toronto Raptors, winning the NBA Finals MVP award with both.
After joining the Los Angeles Clippers this offseason, Leonard will have a chance to be the first player in NBA history to win the NBA Finals MVP award with three different franchises.
Is this list accurate?
We think this list doesn't have any snubs when you look at the accolades of each player. Curry has been a two-time MVP, Harden won it in 2017-18 and finished second in voting this season. Durant and Leonard have both won two NBA Finals MVP awards. And obviously, James has been named to the All-NBA team each season this decade.
Are you happy with the list?
Do you think anyone on this list needs to be switched out for another player? If you want more news from around the league be sure to check out our NBA section.