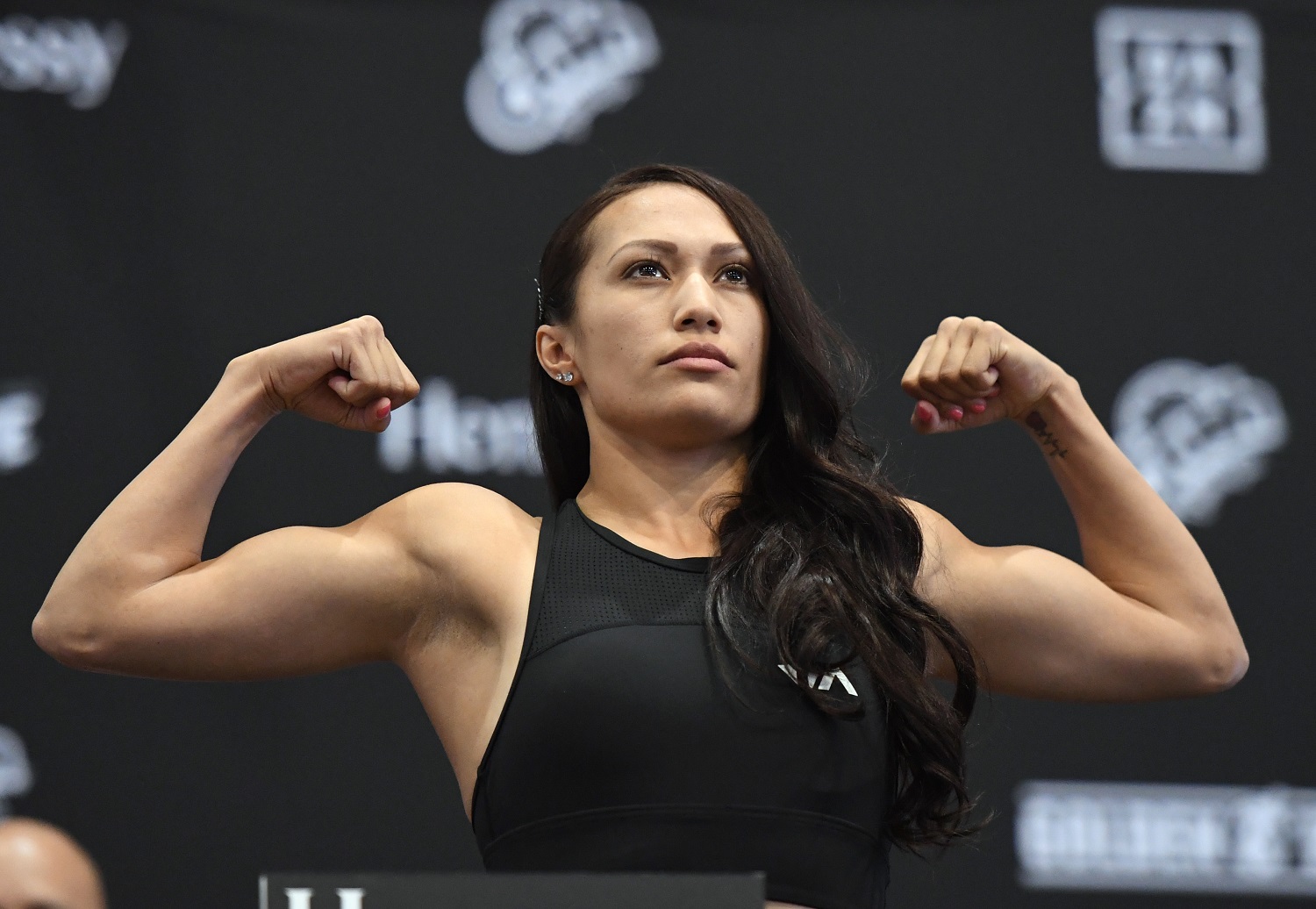 Who Is Seniesa Estrada and Why Is She Famous?
Seniesa Estrada registered the fastest-known knockout in women's boxing to run her professional record to 19-0.
A women's boxing match in California on Friday, July 24, 2020, looked like a mismatch on paper and turned out worse once the fighters stepped into the ring. Seniesa Estrada inflicted a record-setting beating on Miranda Atkins.
LeBron James, who actually took an interest in the first, couldn't have had less trouble dunking on a junior-high guard.
Seniesa Estrada is now famous for a lightning-fast knockout
Interim WBA flyweight champion and WBC silver (i.e., interim) junior flyweight belt holder Seniesa Estrada literally wasted no time Friday in improving her professional boxing record to 19-0.
Estrada pounced on Miranda Adkins from the opening bell and consumed just seven seconds in recording the fastest knockout in the history of women's boxing.
Adkins didn't land any punches. Instead, she absorbed seven quick blows, including four to the head. The last shot from Estrada sent Adkins to the canvas by the ropes, and the fight was over without the formality of a 10-count.
Estrada, who began fighting professionally at the age of 18 in May 2011, improved her record to 19-0 with 11 knockouts. She has been growing increasingly dangerous in the ring; six of her last seven fights have ended in knockouts or TKOs.
Adkins's background in boxing is substantially different. Adkins, 42, took up the sport three years ago and entered the ring with only five fights on her resume – four against boxers who never fought professionally before and the fifth as a rematch. She was a last-minute replacement as Estrada's opponent on the card in Indio, California, because Jacky Calvo had to withdraw due to a knee injury.
"I knew I had more experience than her," Estrada told CBS Sports. "Once I went in there, I let my punches go and couldn't stop. She's in there to hurt me as well, so I went for the knockout."
Seniesa Estrada is a veteran fighter out of Los Angeles
Nicknamed "Super Bad," 28-year-old Seniesa Estrada has been fighting for most of her life and appears to be on the verge of genuine stardom as a boxer. Her seven-second knockout Friday earned a social-media shoutout – "Bang bang, night night" from NBA star LeBron James, with whom Estrada shares an endorsement for a supplement product.
She captured the WBC silver light flyweight belt in November 2018 in her 15th pro fight, then added the WBA interim flyweight championship a year later. The latter win was over Marlen Esparza, an Olympic bronze medalist.
"I'm just a fight or two away from being in that conversation as one of the best pound-for-pound women in the sport," Estrada said.
Estrada has been in the ring since she attended a match with her father and brother as an 8-year-old. She often sparring against boys since there were so few girls in the sport. Her father, Joe, was a former gang member who got off the streets to train her as a fighter.
Her first experience in the ring was against a young boy at a time when Seniesa Estrada was completely lacking in technique.
"She just whaled away, and it was like, 'Wow, I just saw that.' The (boy's) coach said, 'Stop, stop.' They stopped the fight. The little boy was crying, and that's the moment where I said my little girl's a fighter. She was meant to do this."

Joe Estrada, 2010 interview
She would go 97-4 as an amateur before turning pro shortly before her 19th birthday.
What's next for this emerging star?
The coronavirus pandemic threw a hiccup into Seniesa Estrada's timetable, but the seven-second knockout of Miranda Atkins allows her to get back into action on short notice to start making up months on inactivity.
Estrada has said she believes she could be fighting for a world championship later this year or early in 2021. If that's the case, two of the obvious candidates would be Anabel Ortiz, who holds the WBA mini-flyweight championship, or Yesenia Gomez, the WBC junior flyweight titleholder.