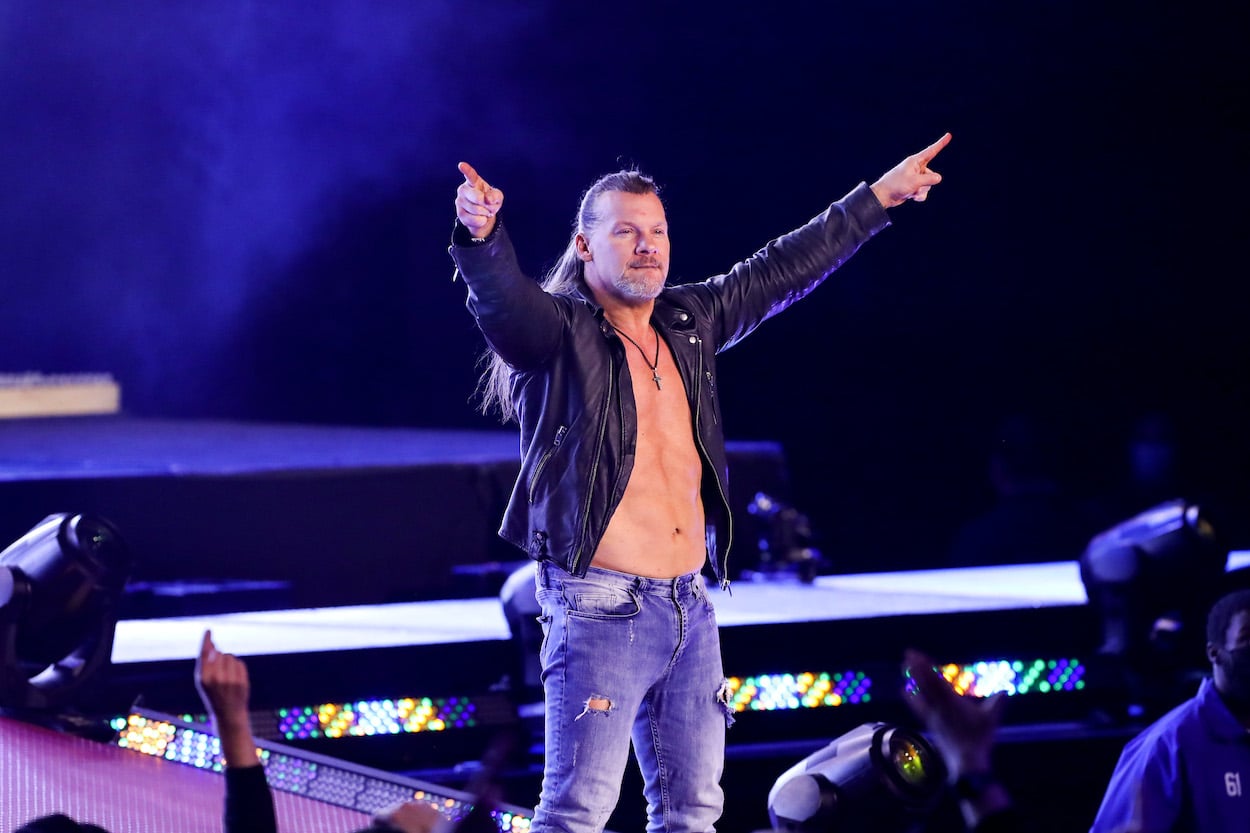 Who Sings Chris Jericho's AEW Theme Song?
AEW fans know the music in the pro wrestling promotion is great, but who sings Chris Jericho's theme song, 'Judas'?
One of the things that stands out about All Elite Wrestling (AEW) is the music. Whether it's Jon Moxley's "Wild Thing," Orange Cassidy's "Jane," or Max Caster and The Acclaimed's freestyle raps, AEW has an incredible soundtrack. However, there is no more popular themes song in the company than Chris Jericho's "Judas." As the fans in the building belt out the catchy toon upon the pro wrestling legend's entrance, you may ask, who sings Chris Jericho's AEW theme song? Here's all you need to know about Chris Jericho's "Judas."
Chris Jericho's AEW theme song is the creation of his rock band Fozzy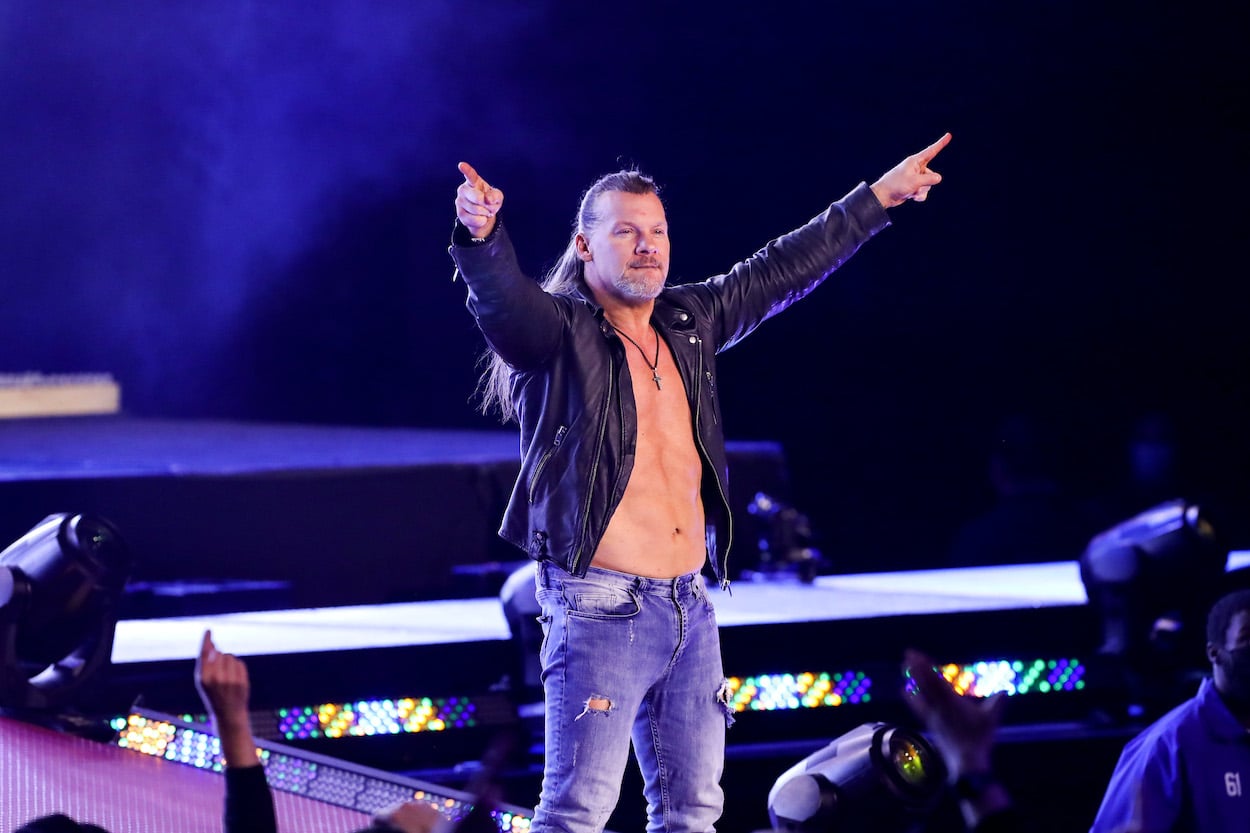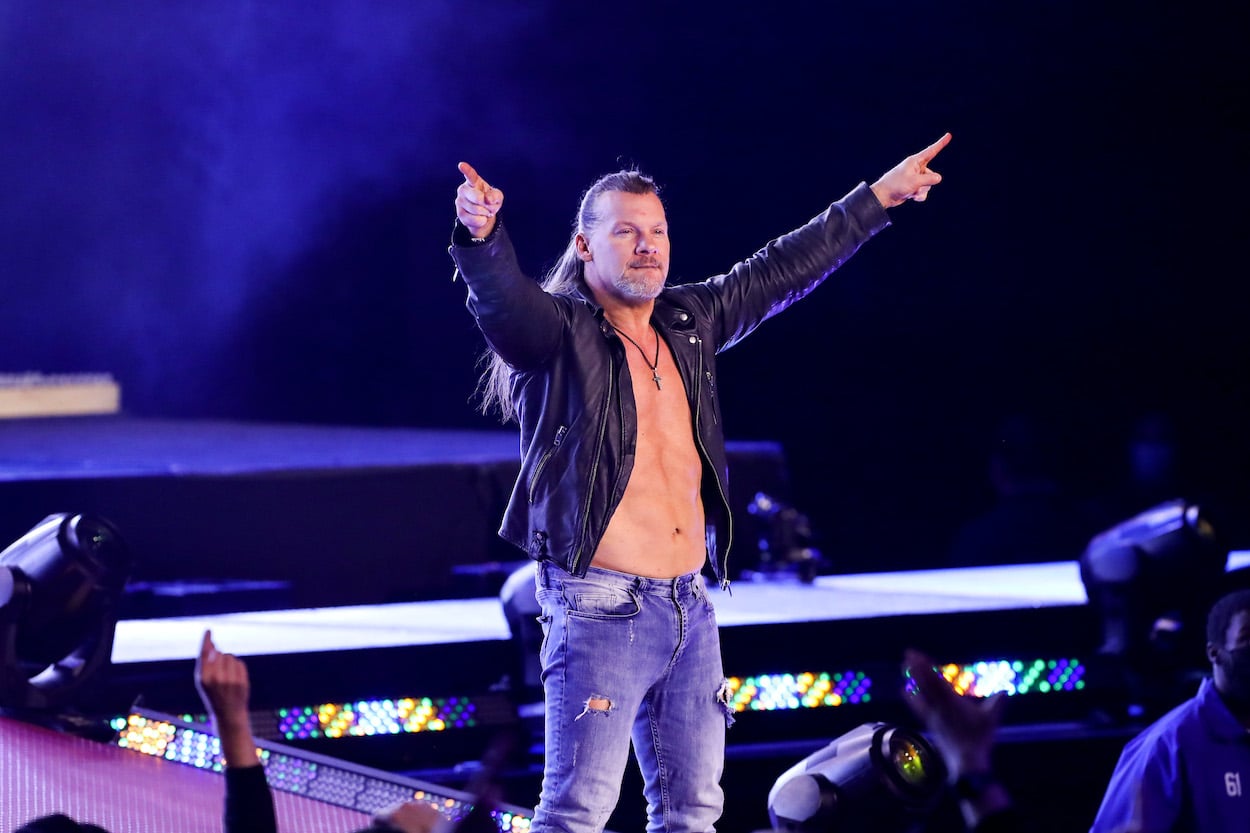 So, who sings Chris Jericho's AEW theme song? Chris Jericho does. More precisely, the band Fozzy, of which Jericho is the lead singer, created the incredibly catchy theme song. 
Fozzy currently consists of Chris Jericho as the lead singer, Rich Ward (lead guitar, backing vocals, keyboard), Grant Brooks (drums), Billy Grey (rhythm guitar, backing vocals), and PJ Farley (bass).
The band started in 1999 when Ward met Jericho after a wrestling show and invited him to sit in with his band. Fozzy would officially form the following year with frontman Mongoose McQueen, a singer who looked a lot like Chris Jericho but refused to admit his true identity. 
Jericho ultimately began fronting Fozzy under his pro wrestling name in 2003. 
In the last 20-plus years, Fozzy has released eight studio albums, a live album, and two compilation albums. 
Several of the band's singles have charted in the U.S. mainstream rock charts, including "Painless" (peaked at No. 7), "Sane" (No. 8), "I Still Burn" (No. 8.), "Nowhere to Run" (No. 10), and "Burn Me Out" (No. 18).
However, no album has done better than Judas and its title track. The single peaked at No. 5 on the mainstream rock chart and went to No. 24 on the Billboard chart. It is also a certified gold album, selling over 500,000 units. 
'Judas' by Fozzy Lyrics
One of the highlights of Chris Jericho's AEW entrance to "Judas" is the entire crowd singing along with Fozzy's hit tune. Here are the lyrics so you can join in the next time Jericho enters the ring.
You are beautiful on the inside
You are innocence personified
And I will drag you down and sell you out
Run away
I am cold like December snow
I have carved out this soul made of stone
And I will drag you down and sell you out
Embraced by the darkness, I'm losing the light
Encircled by demons, I fight
[CHORUS]
What have I become, now that I've betrayed
Everyone I've ever loved, I pushed them all away
And I have been a slave to the Judas in my mind
Is there something left for me to save
In the wreckage of my life, my life
I'm becom-, I'm becom-, I'm becoming (x2)
Judas in, Judas in my mind
I'm becom-, I'm becom-, I'm becoming (x2)
Judas in, Judas in my mind
Judas in my mind
Oh, this guilt is a heavy cross
There is blood on the path I walk
And each step I take is haunting me
Embraced by the darkness, I'm losing the light
Encircled by demons, I fight
[CHORUS]
Judas in my mind (x2)
[CHORUS]
Source: LyricFind
Songwriters: Johnny Lee Andrews / Justin Cordle / Rich Ward
Judas lyrics © Reservoir Media Management Inc, Words & Music A Div Of Big Deal Music LLC