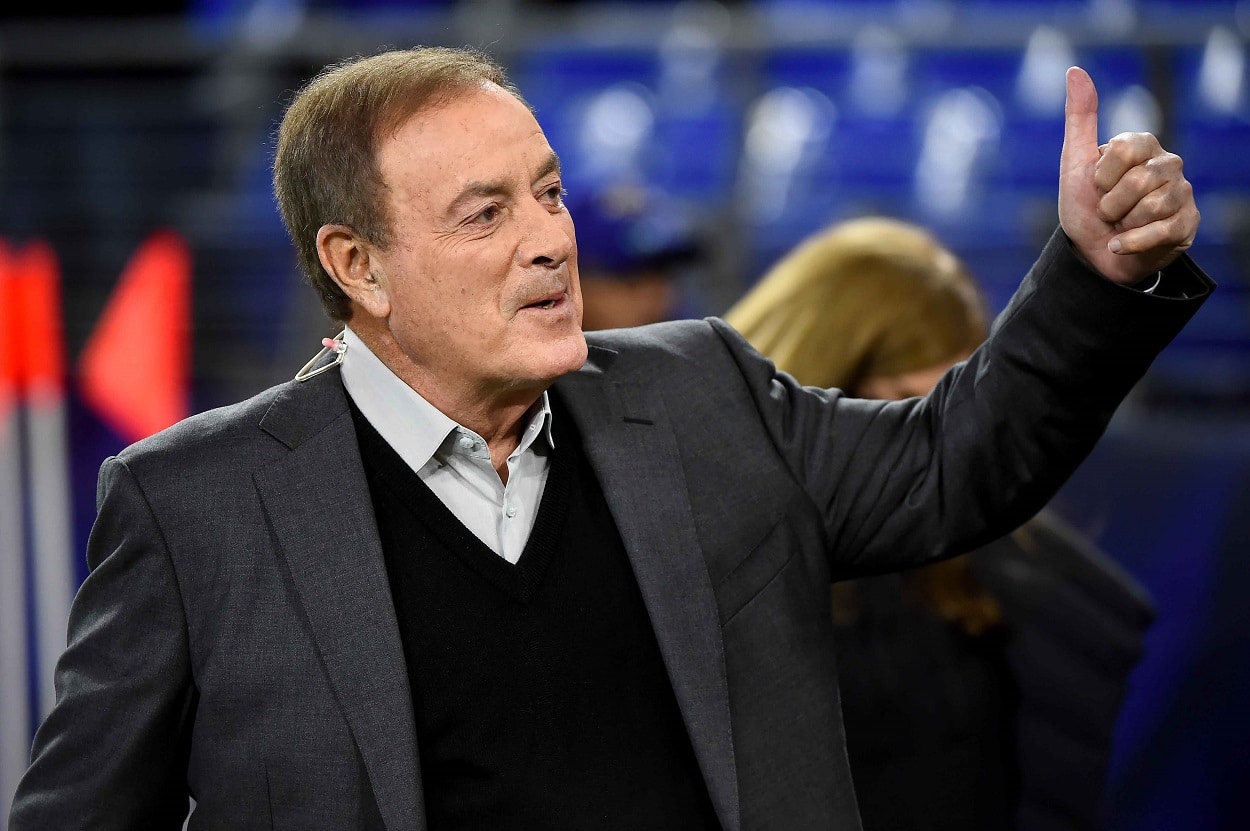 Why Is Al Michaels Calling the Jaguars-Chargers Game For NBC?
Why Al Michaels is calling the Jaguars-Chargers NFL playoff game for NBC.
Al Michaels disappointed some NFL fans when he left NBC to become the play-by-play announcer alongside Kirk Herbstreit for Prime Video's exclusive coverage of Thursday Night Football. But you certainly can't blame the broadcast legend for doing so, as Amazon essentially doubled his salary.
So why is Michaels calling Saturday's wild-card matchup between the Jacksonville Jaguars and Los Angeles Chargers for NBC? That's actually been the plan all along, as the 78-year-old still technically works for NBC.
Why is Al Michaels calling the Jaguars-Chargers game for NBC?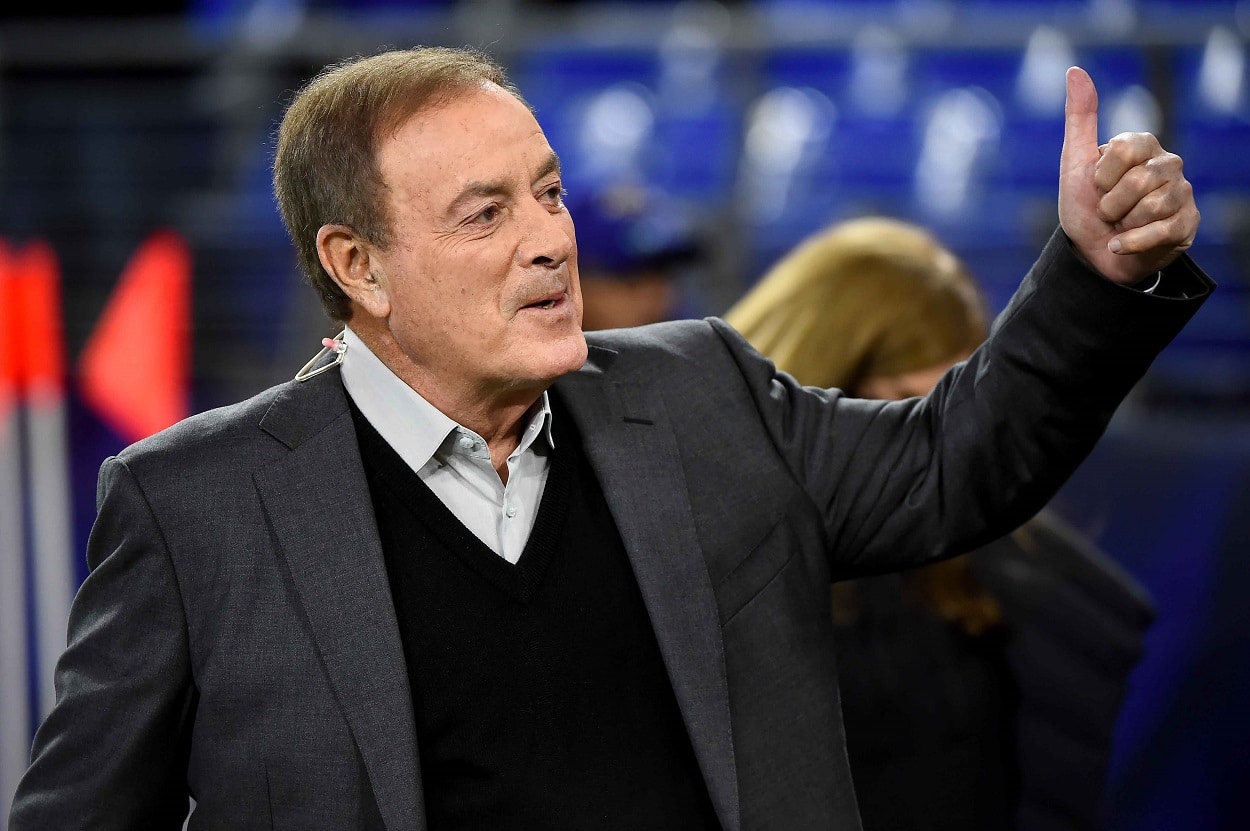 Despite Michaels leaving his post following the 2021 NFL season as NBC's play-by-play man for their Sunday Night Football coverage, a job he took in 2006 that saw him first work alongside John Madden and then Cris Collinsworth, the network kept him on in an emeritus role. Such a role allows Michaels to still work the Olympics and one NFL postseason game if NBC needs him.
And as NBC has two playoff games on this Super Wild Card Weekend, they brought Al Michaels in to call Saturday night's matchup between the Jaguars and Chargers. But you won't see Herbstreit alongside him as he's not an NBC employee. Instead, you'll see Tony Dungy on color commentary.
The Super Bowl-winning coach, of course, is typically part of the Football Night in America team with Maria Taylor and Jason Garrett but has called games for the network in the past.
In addition to the Jags-Chargers matchup, NBC will also broadcast the matchup between the Cincinnati Bengals and the Baltimore Ravens in its regular time slot on Sunday night. Mike Tirico, who replaced Michaels in the booth this season, and Collinsworth will be on the call for that one.