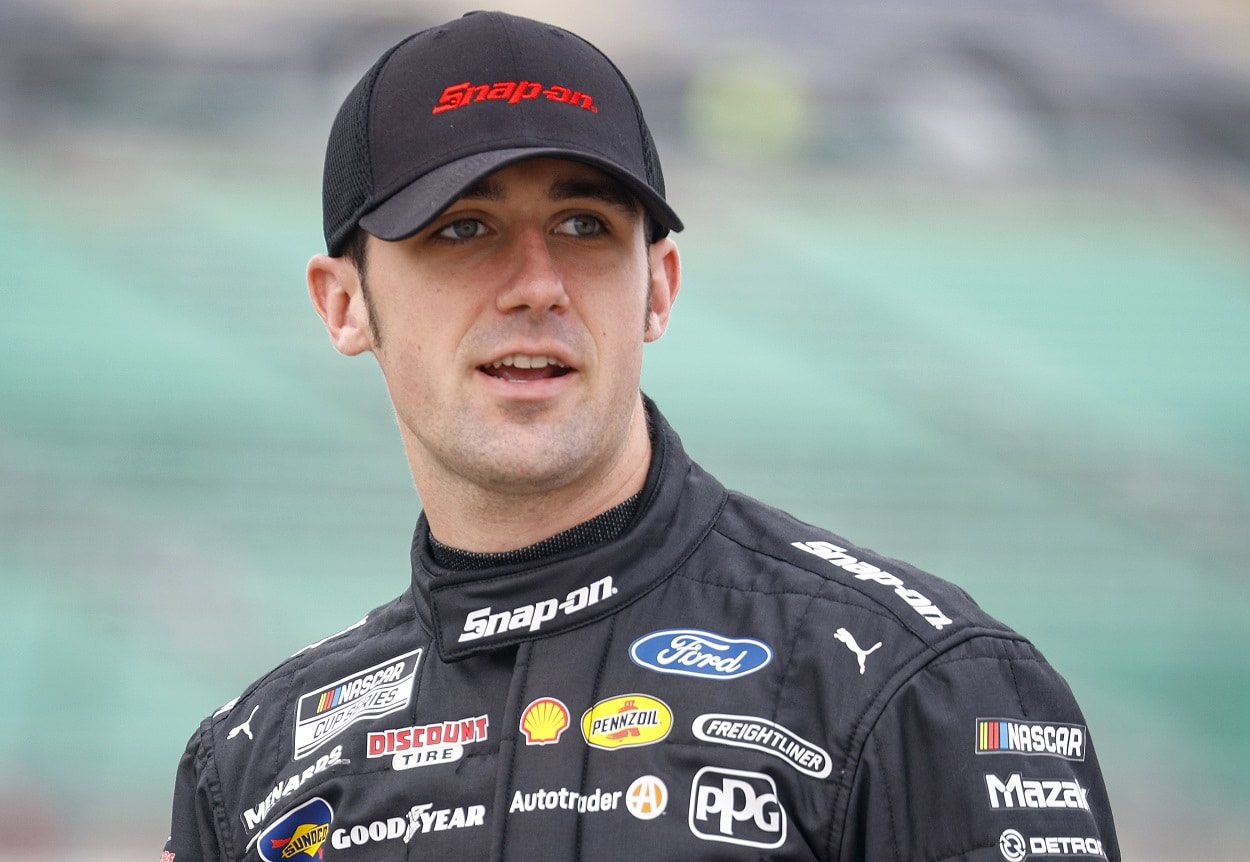 Why Austin Cindric's Surprising Advancement in the NASCAR Playoffs Won't Be a One-Time Thing
Austin Cindric surprisingly got through the first round of the NASCAR Playoffs and could surprise again moving forward.
Austin Cindric is perhaps the biggest surprise to reach the NASCAR Playoffs Round of 12 after a wild first three postseason races, but he now might be in position to be the biggest surprise again in round two.
Cindric was the lone rookie to qualify for the 2022 playoffs and also the first driver to do so. He won the season-opening Daytona 500 and effectively did not have another pressure-packed race since.
He maintained enough of a points barrier to avoid falling out of the playoff grid as the leaderboard filled up with new winner after new winner, and he opened his first postseason as the No. 14 seed in the 16-driver playoff field.
That meant he was three points under the elimination cutline of 12th, as four drivers would be eliminated from championship contention after the three-race first round.
Cindric qualified quite well for all three first-round races, starting inside the top 10 in all three. He managed a 16th-place finish in the playoff opener at Darlington Raceway but was still two points behind the cutline.
A 12th-place run the following week at Kansas Speedway got him two points over Kyle Busch on the good side of the cutline as the Cup Series headed to the treacherous Bristol Motor Speedway for the first-round elimination race.
Austin Cindric had anything but a clean race at Bristol
Cindric started the race ninth, but tire problems quickly became the prevailing story of the Saturday night event. Several drivers, particularly those who drive Fords, suffered blown tires early in the race, and Cindric was first among them on Lap 85 of the 500-lap race.
His No. 2 Ford had a flat right-front tire, so Cindric brought the car to pit road for repairs despite no caution flag for his incident.
Cindric fell several laps down and finished Stage 1 in 35th out of 36 cars and well behind the points cutoff. He ultimately had another right-front tire failure and was involved in a 12-car incident early in the final stage, but then the night started to turn in his favor.
Busch had an engine failure on Lap 269. Cindric ended up running into the back of Busch's No. 18 car at that point, but he was able to slowly claw his way back to 20th and nip Busch by two points to get into the second round despite finishing the race seven laps behind the leaders.
"Just a perfect storm in some ways," Cindric said after the race. "Bristol showed us little mercy tonight. Not a very impressive night for Team Penske, so I'm just glad all three of us made it through the next round. Certainly, a tense evening. I'm ready (for a reset)."
Cindric should be optimistic moving forward in the NASCAR Playoffs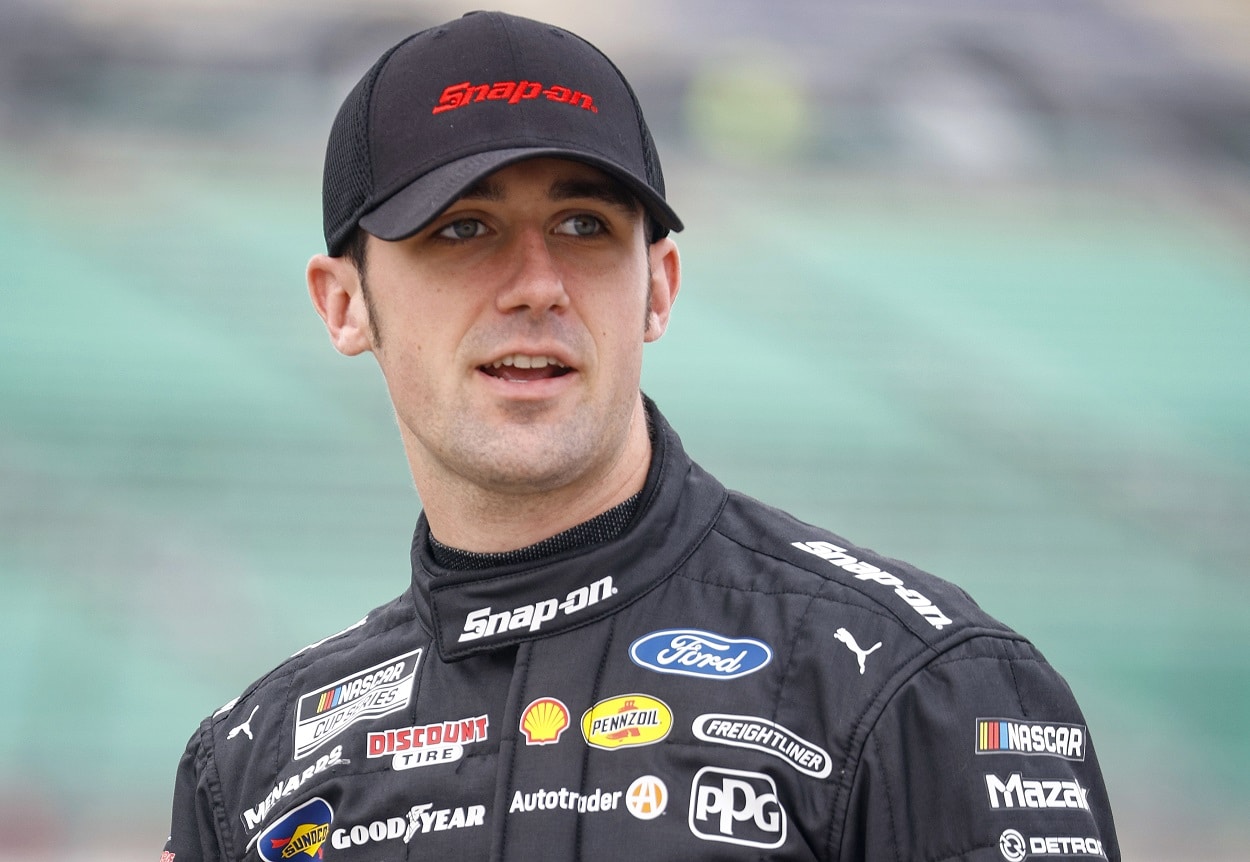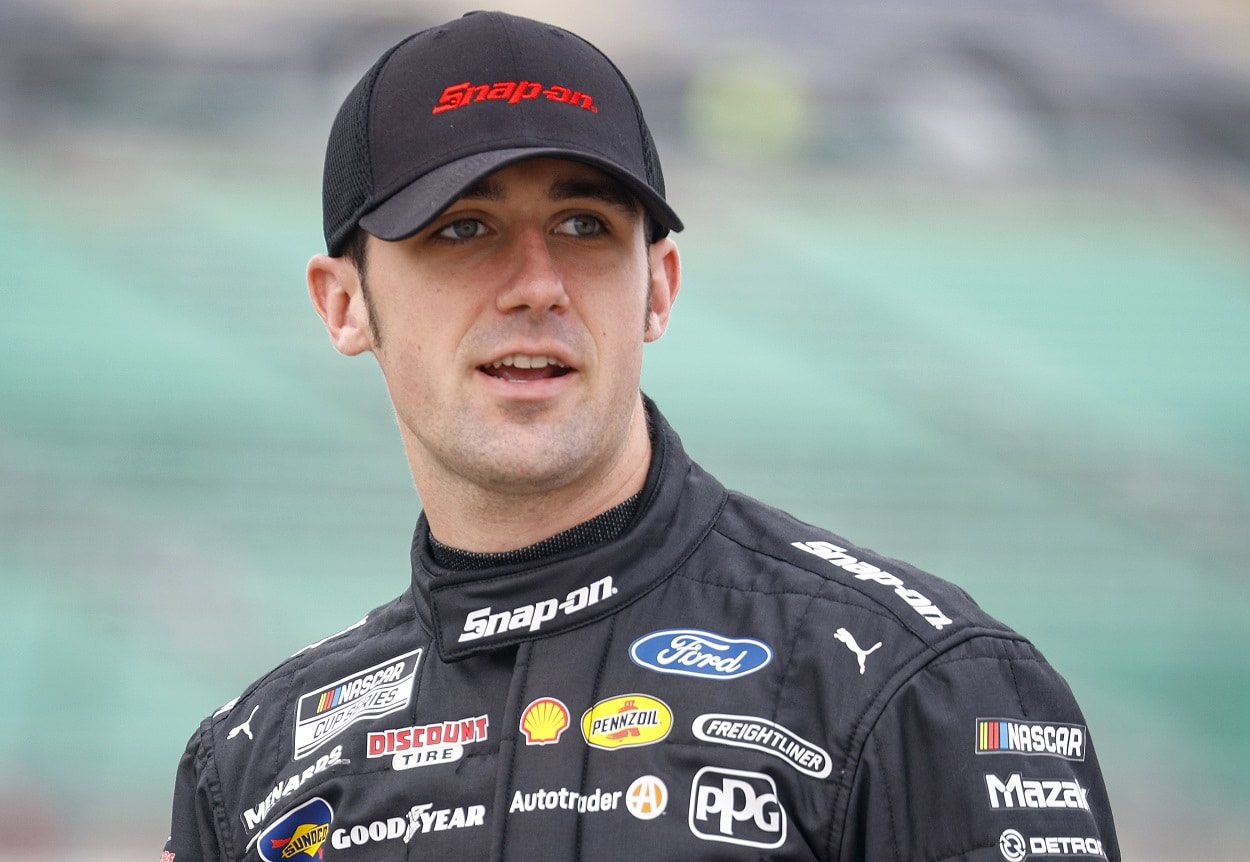 Cindric will have an uphill battle again in round two. He opens the three-race round 12th of the 12 remaining playoff-eligible drivers and four points behind the cutoff line of eighth place.
However, two of his best types of tracks complete this round, which could allow him to again shock the sport and still have a shot at a championship in his first full-time Cup Series campaign.
After a 500-mile race at the 1.5-mile Texas Motor Speedway opens the round, the series will head to the 2.66-mile Talladega Superspeedway.
Talladega is one of the two superspeedways that are 2.5 miles or longer on the NASCAR schedule. The other? Daytona International Speedway, where Cindric scored his first and only Cup Series win in February.
Talladega is still a wild-card race, though. Anybody can be involved in a wreck not of their making at any time. That happened in the spring race at Talladega when Cindric was part of a nine-car wreck and finished 21st. But Cindric will still have a favorable spot to end the second round, even if Talladega doesn't go well.
The Round of 12 comes to a close at the Charlotte Roval, and Cindric excels on road courses.
His 13.4 average finishing position in his eight career Cup Series road-course races ranks fourth among active drivers, and five of his nine career top-10s have come on road courses.
Cindric also captured five of his 13 career Xfinity Series wins on road courses. This will be his first Cup Series race at the Roval, but he has a pole award and three top fives in his four Xfinity Series starts on the road-course layout inside Charlotte Motor Speedway.
Cindric's path to the Round of 8 likely won't be easy, but he has set himself up to potentially be even more of a dark horse pick in the second round than he was in the first.
Stats courtesy of Racing Reference
Like Sportscasting on Facebook. Follow us on Twitter @sportscasting19 and subscribe to our YouTube channel.