NBA
Why Carmelo Anthony Deserves an NBA Comeback, and Where He Fits Best
Carmelo Anthony is one of the NBA's most prolific scorers of the 21st Century. However, the last couple of seasons haven't been kind Melo, and he's bounced from team to team. He hasn't had any serious talks during the 2019 free agency period, and he recently spoke to Stephen A. Smith about his brief season in Houston in 2018-19. Let's look at those comments, discuss Melo in today's NBA, and why he deserves another shot.

What Carmelo Anthony said to Stephen A. Smith
Speaking on First Take, Melo said: "My silence is not surrender. I had to take a step back and evaluate myself. I felt like the game didn't love me back at the time."

When we first heard his comments, we were surprised, but we ultimately believe they make a lot of sense. Melo didn't fit the Rockets style of play. He is more of a mid-range offensive weapon, and Houston plays a lot of heavy isolation ball as James Harden kicks it out to spot up 3-point shooters. That's probably why he played in 10 games with just two starts for the Rockets before the team dumped him.

Can Melo come off the bench?
The question that has plagued Carmelo Anthony since his time in Oklahoma City is, can he accept coming off the bench? When he first got to Oklahoma City, a reporter asked him if he would be willing to take a role off the bench, and Melo scoffed at the notion.

We think if he would embrace coming off the bench, similar to what he has done in an Olympic uniform, he would still be a very productive player. There's no reason why he can't run the offense with a second-unit in need of points.

Until he gets the dreams of being an NBA starter out of his head, he will have a tough time embracing the role.

Short stint in Houston
Melo played briefly with the Rockets and then didn't receive any other calls from NBA teams during the season. The Bulls traded for him in late January 2019, but he didn't appear in any games for them, and the team waived him on Feb. 1. When you look at a team like Orlando, the eighth seed in the Eastern Conference last season, you have to ask yourself why they wouldn't give Anthony a shot to bring in a spark of offense to the team.

Can Carmelo Anthony play in today's NBA?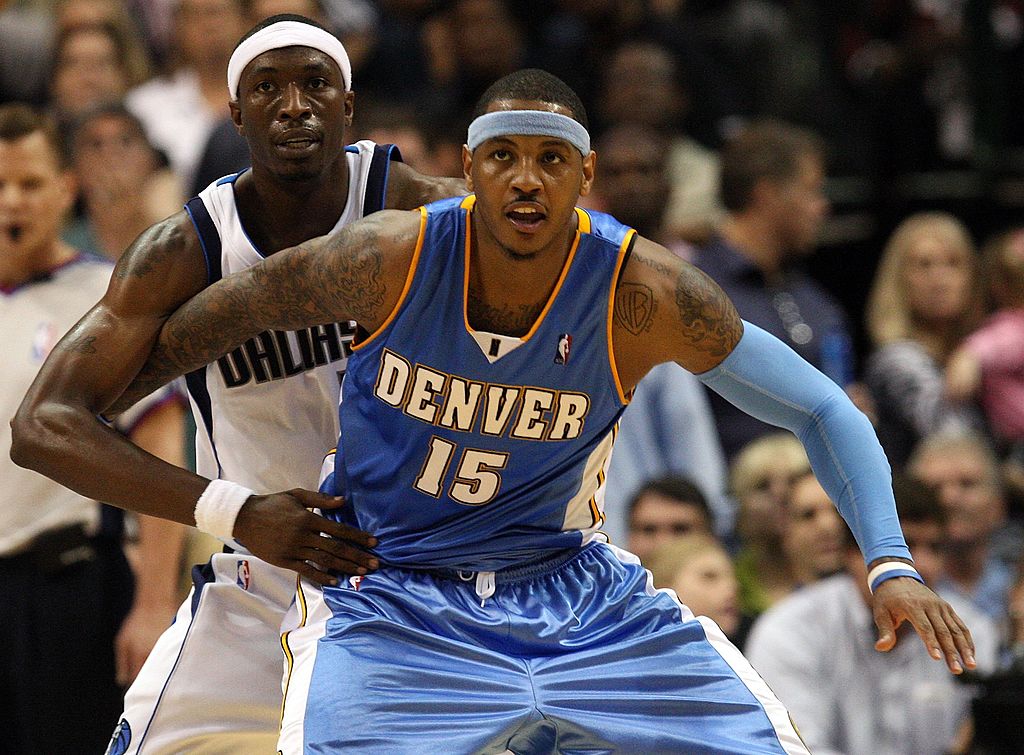 With Stephen Curry and Klay Thompson making the three-ball popular, the offensive styles of NBA teams have changed. We think there is still a role for a player like Melo in the NBA. Even if he doesn't attempt five or six 3-pointers per game, he still can attack the rim and get shooters open in the right offense.

What teams should target him on the veteran minimum?
The teams that we think have the best chance to sign him include Milwaukee, where he could give reigning MVP Giannis Antetokounmpo a breather. Other options include the Los Angeles Lakers, Los Angeles Clippers, or Miami.

Pairing Carmelo Anthony and Jimmy Butler together would be a very good call by Pat Riley because we think Riley would be able to get Melo to buy into Erik Spoelstra's system. All of these teams have championship aspirations, and Melo would be a good fit with any of them.

Hall of Fame credentials
Melo is certainly worthy of the basketball Hall of Fame. Some of his notable accolades include four Olympic medals (three gold and one bronze), 10 All-Star appearances, six All-NBA teams, and one scoring title.

The only real knock on Anthony is he has had little success in the playoffs and never reached the NBA Finals. Aside from that, he is clearly one of the game's great players. The question now is whether Carmelo Anthony slowly slips into retirement or buries his ego for a title shot with a contender.? We think a team will take a flyer on him as they make a run at a title.